The Halloween season is just around the corner. Ghosts and skeletons will appear. Unless your home has a portal to another dimension, it means planning and buying Halloween decorations. The key to making your subject stand out is a good mix of scary and cute.
13 Halloween decorations in the DIY dollar shop
When it comes to decorating, you don't have to spend a lot of money. This is especially true for seasonal events like Halloween. If you want a different set of decorations every year, there is no point in spending that much. Whether you're cute or downright creepy, all you need is a pinch of creativity to decorate this season. If the cost of decorations is the scariest part of Halloween, then here's a trick that can be a real treat for you. The Dollar Store can be your go-to resource for finding decorations on a budget. It's a great resource for crafting accessories and other materials that you can modify to create Halloween decorations. Here is a list of some DIY Dollar Store Halloween decorations that you might want to try.
1. Hanging Balloon Jack O'Lantern Buntings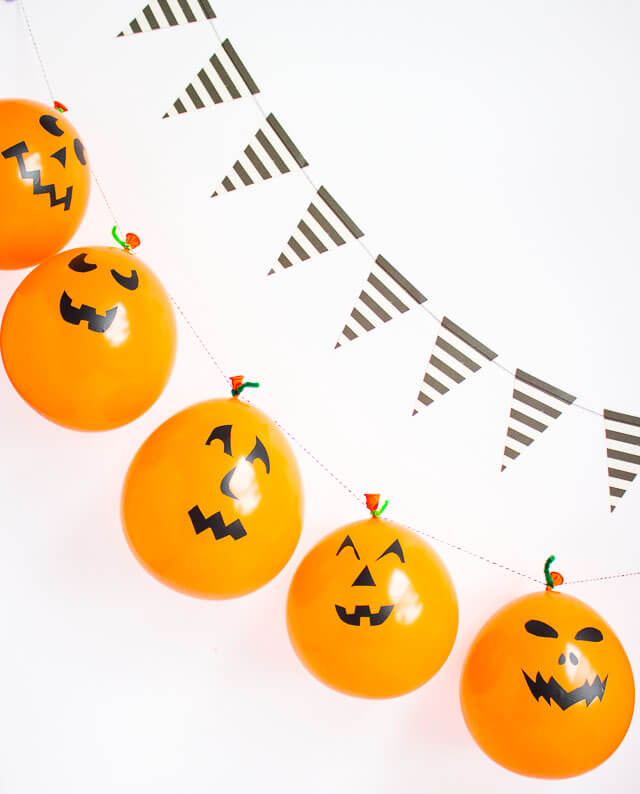 Who says Jack O'Lanterns have to be made from pumpkins? Balloon Jack-O-Lanterns are simpler and more versatile. Hang these garlands on the door or over a window. It's also a great way to decorate when there are kids in the house. The little ones will be thrilled to see these lanterns and their goofy smiling faces.
2. Make some mason jar mummies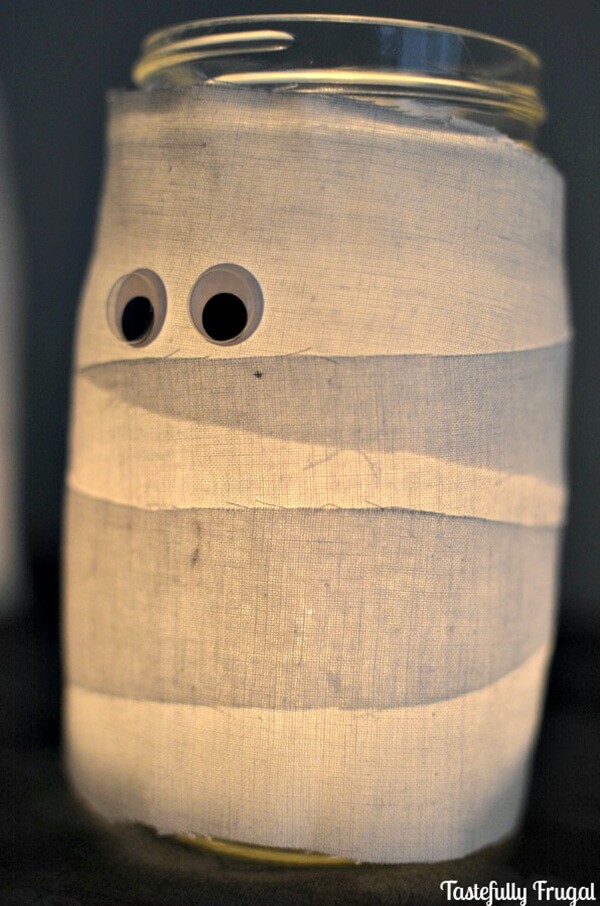 Extremely adorable and extremely easy – that's the winning combination of this decor. Imagine lining your porch with these little mummy mason jars. Both the glasses and the googly eyes can be purchased for a song in the Dollar Tree Shop. There's also the bonus of having plenty of containers for groceries after the Halloween season.
3. Design Your Own Spooky Welcome Sign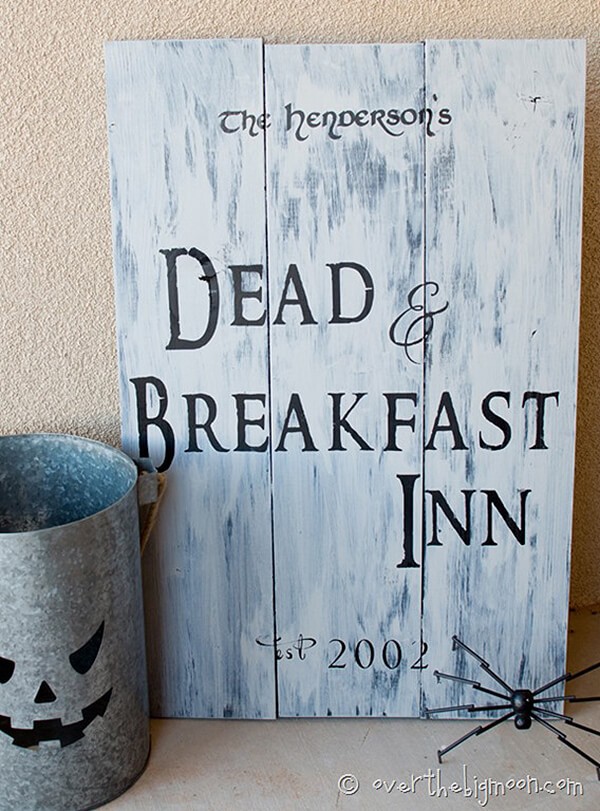 A spooky sign in front of your house will tell Tricks or Treats exactly what they're getting into. This is the perfect decoration for anyone looking to put their lettering skills to the test. It's also a great way to have a more customized decoration for Halloween.
4. Let the Door Welcome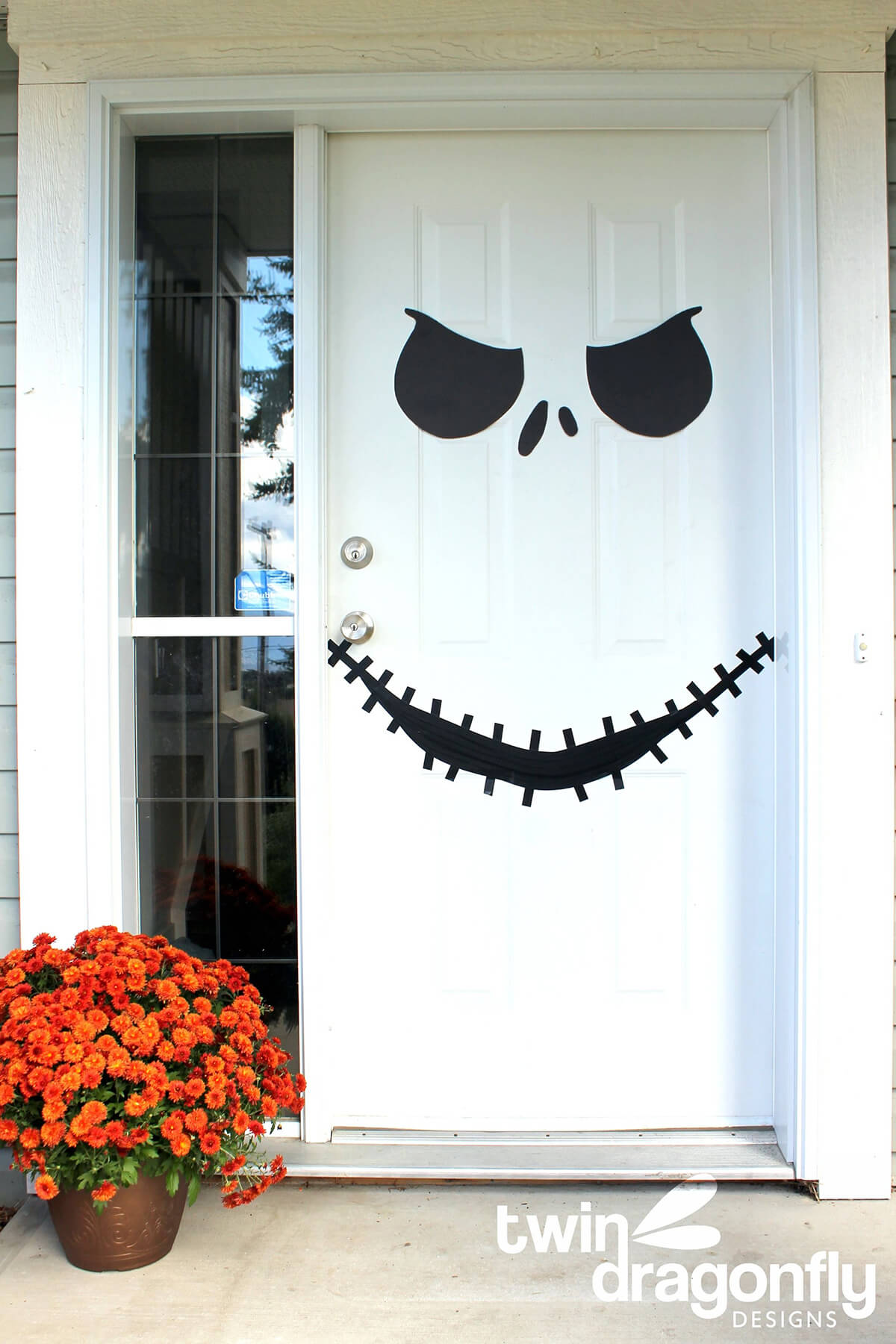 If you are looking for something that is easy to do but makes a big impact then this decor is for you. You can use your existing door as a canvas for that larger than life, creepy, smiling face. It is made entirely of paper and can be customized as you wish.
5. Catch Dirty Shoes with a Spiderweb Welcome Mat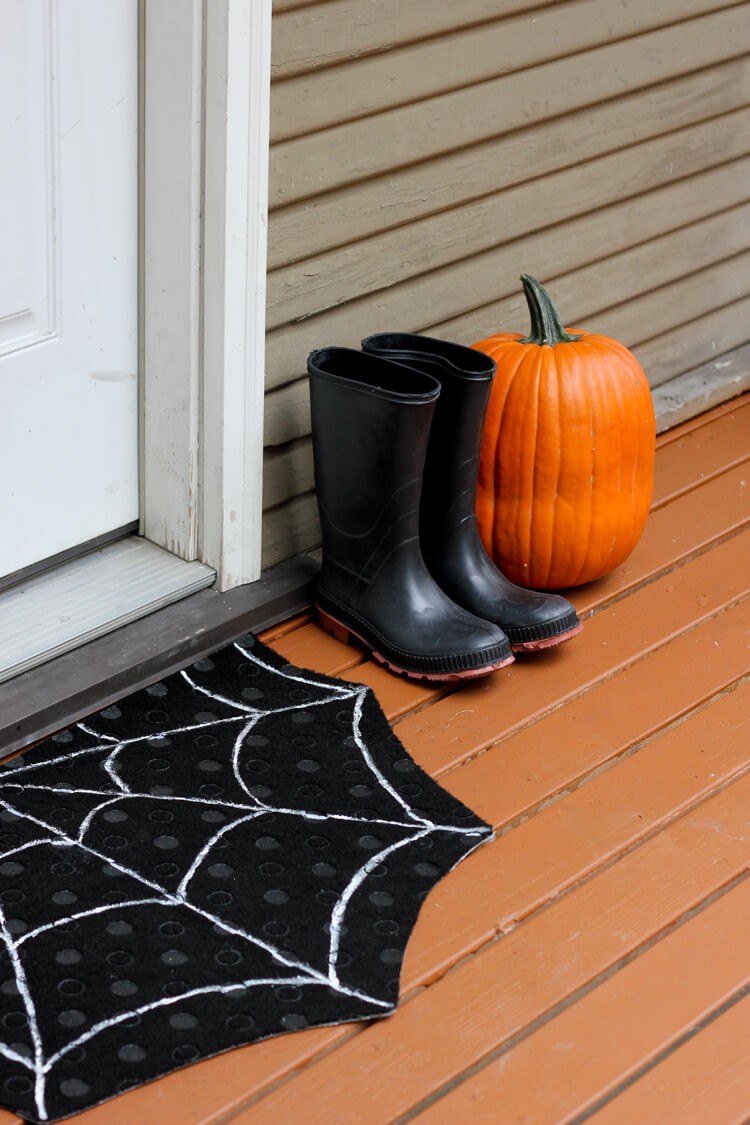 With so many people walking in and out of the house during the Halloween season, opting for a decoration that is on the practical side isn't a bad idea Page lands. All you need is a little bit of cutting and a little bit of painting and you add a nice little Halloween touch. You also save yourself the tidying up afterwards – a definite win-win situation.
6. Opt for Stack O 'Lanterns instead of Jack O' Lanterns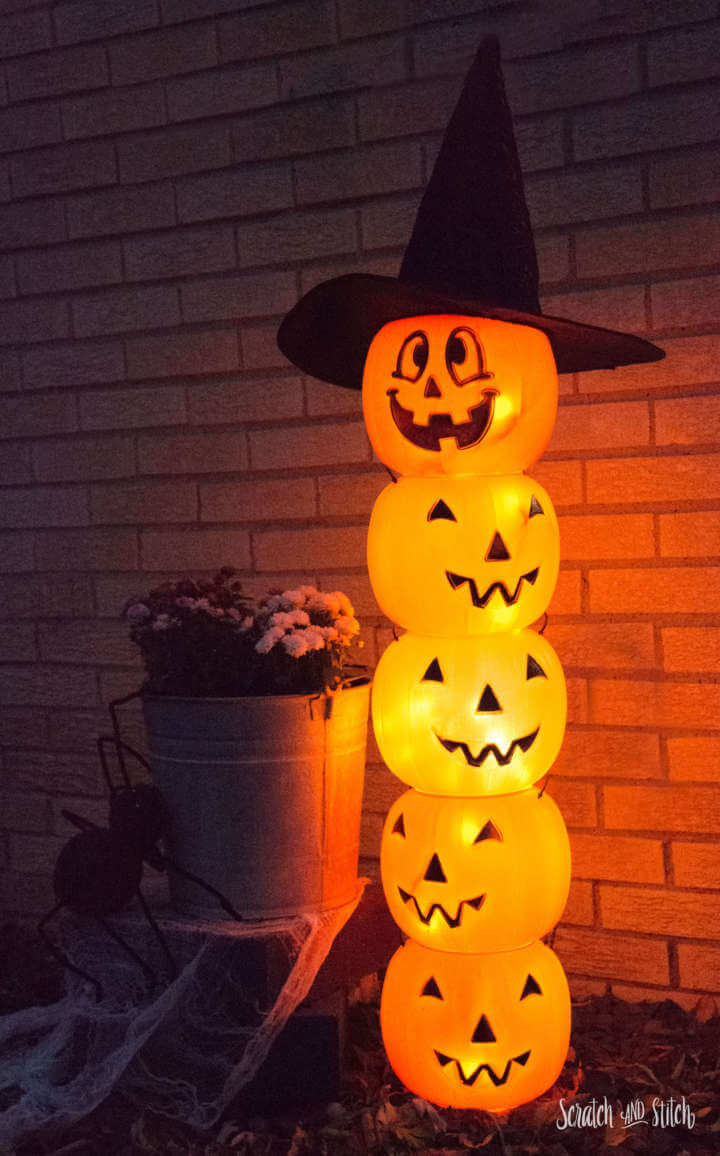 Everyone has seen those cheap jack-o'-lantern baskets that kids get their goodies with. But that's just one way of looking at it. Let your imagination run wild and see what this common Halloween item can look like with everything piled high for more impact.or four pumpkins are all piled up.
7. No escape from the table landscape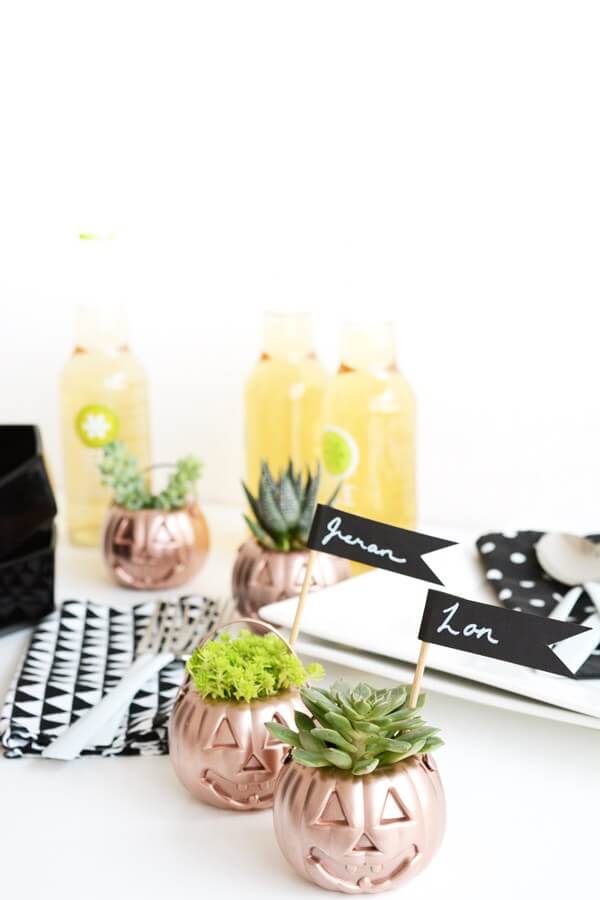 Make your dinner party very special by adding place cards. The bright green succulents show that Halloween doesn't just have to be about gloom and doom. It can bloom too. This miniature jack-o'-lantern will save guests the embarrassment of not knowing where to sit. It can also show guests how well you prepared for their company to make them feel more welcome.
8. Make like a spider and weave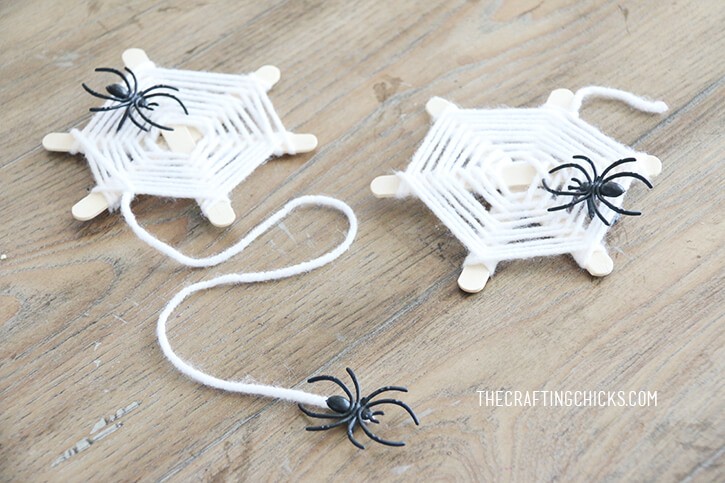 yarn as a spider web is perhaps one of the oldest decorative tricks in the book. Update this classic craft project by adding more structure with popsicles. The black and white palette of these decorations looks quite modern too. If you want to increase the creep factor, add more spiders.
9. Make boo-tiful ghost decor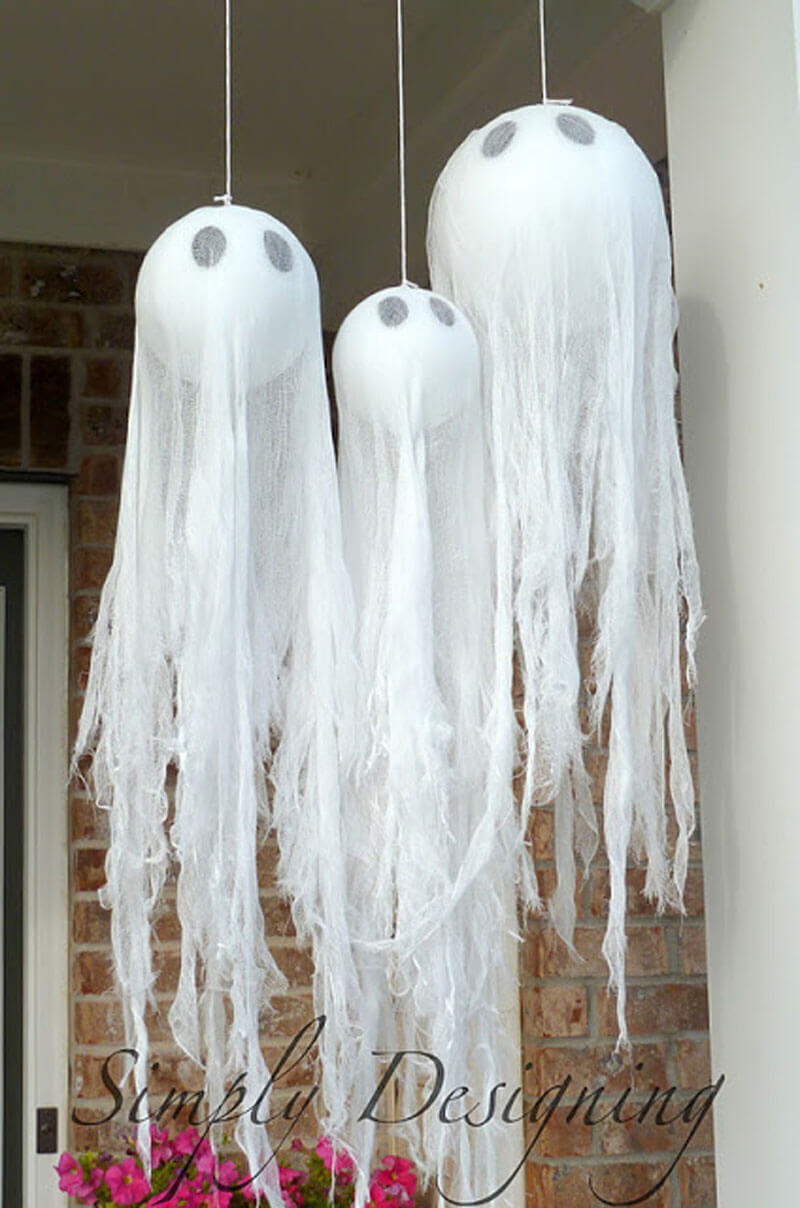 What's Halloween without a ghost or two? These ghosts look a lot friendlier than the average ghoul, so it's perfect for homes with young children. You can just hang them up in groups to make more impact. While the white motif is considered a classic, you can also show a little more personality through the color gradations of the fabric.
10. Get lit with Halloween lights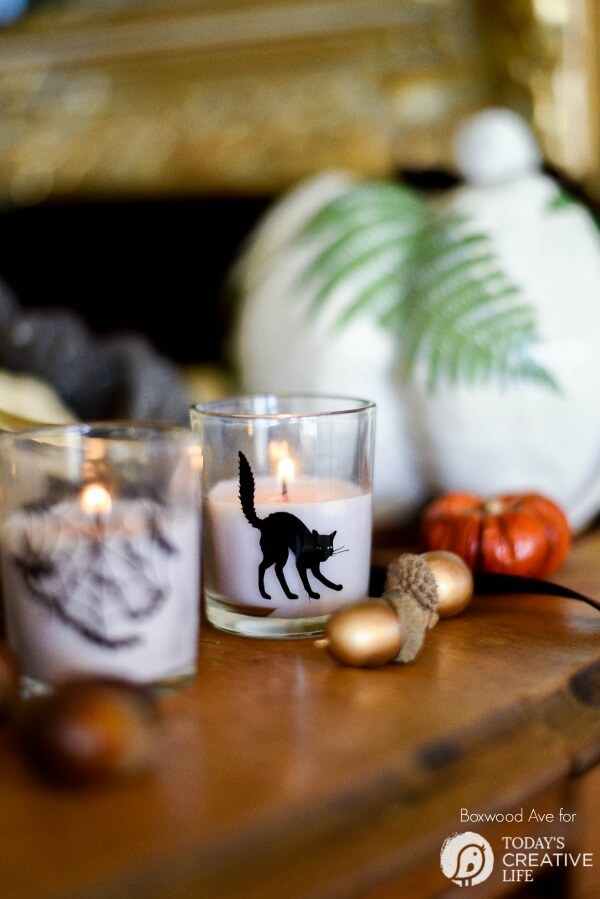 Anyone who's ever had a party knows that the right lighting is half the battle. Halloween is the perfect time to extinguish candles and tea lights because it's all part of tradition. These candle holders are the perfect way to add some fun to the interior. Hardware Store Halloween Decorations are easy ways to add even more emphasis to the subject.
11. Hang Witch Face Ornaments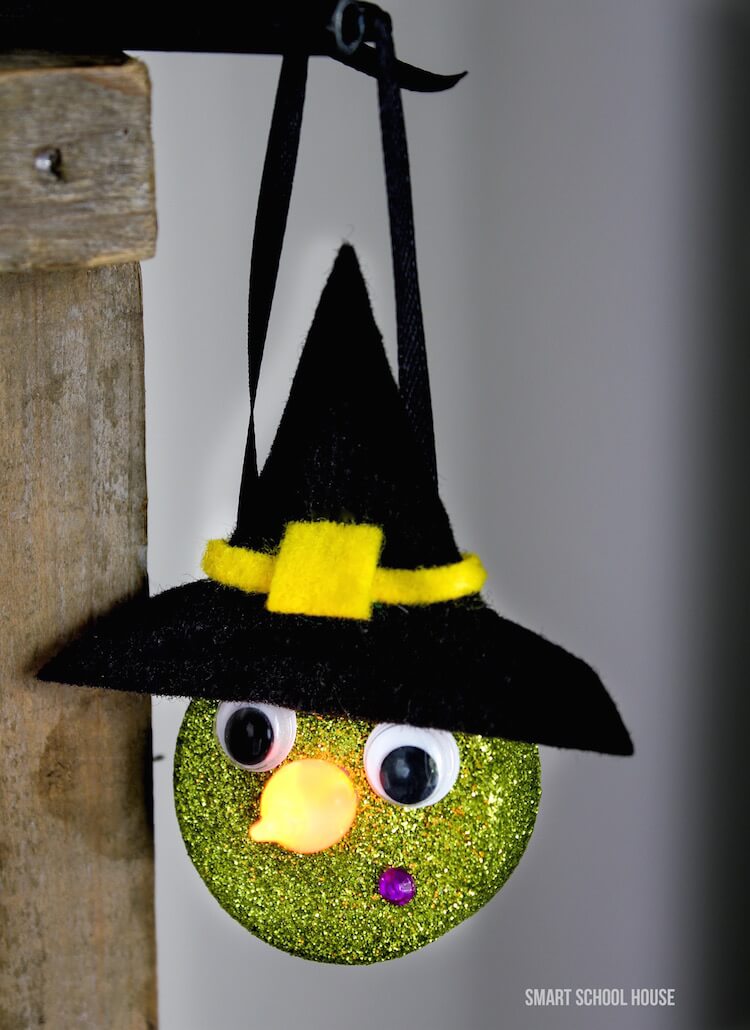 If you think Christmas will get a monopoly on hanging ornaments, think again. This witch face shows that Halloween can also pull off the look with this combination of felt and green glitter. Guests and family will surely have fun seeing these faces.
12. Shadow play with flashlights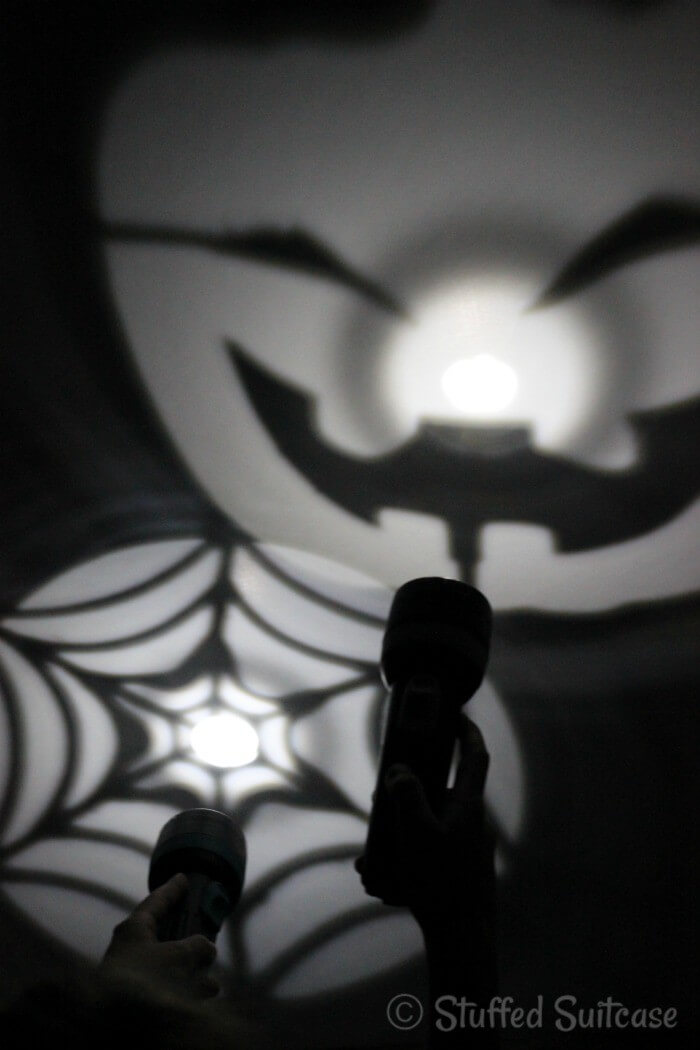 The best decoration is the one that is fun. What can be more fun than projecting your own designs onto walls or ceilings? These flashlights can be distributed to kids so they can play with them while they go trick or treating. Better yet, include them in the making of these flashlights so they can have a Halloween activity at the same time.
13. Elegant Candy Jar Candle Holders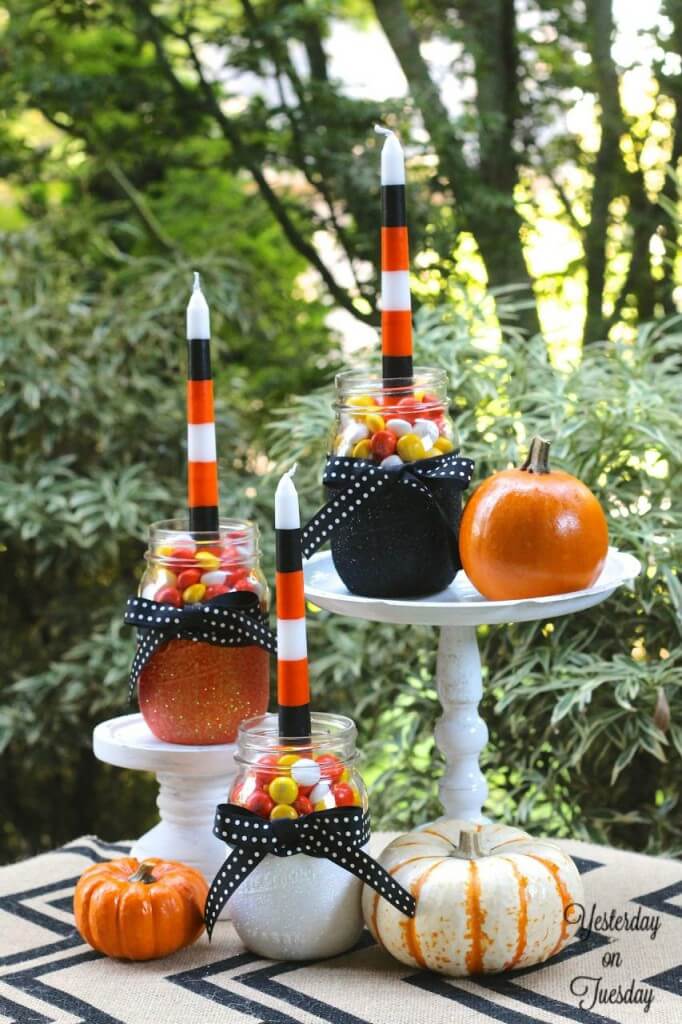 Create a simple centerpiece by putting these candles and pumpkins together. It's a more subtle approach to Halloween because it avoids the ghouls and skeletons. But it's still an issue. The colors are certainly on point in the fall season. With the candy and bow details, this decor is ideal for those who prefer it cute rather than scary ..