When it comes to Thanksgiving decorations, the best part is that you can get creative as there are numerous ways to decorate your house for the Thanksgiving holiday and if you are a home improvement then this is just another event with which you can tinker.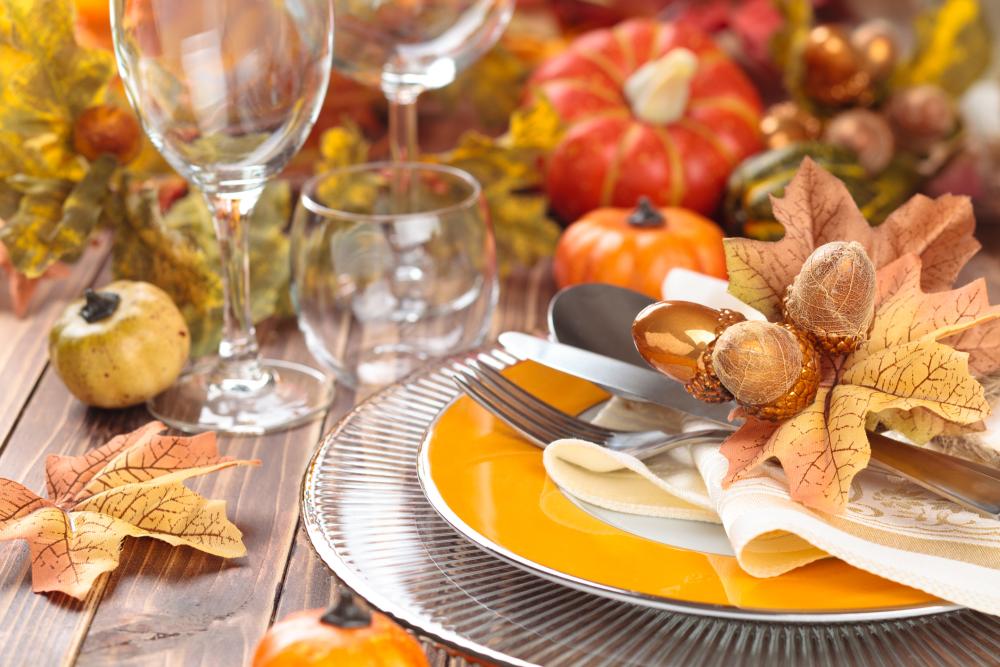 Whether you've been preparing for weeks or decorating your home for the first time, there are plenty of ideas out there that can help you create a warm and welcoming atmosphere for all of your guests during the fall season. If this is your first time hosting family and friends, why not let your house shine on Turkey Day? Make them remember you for more than one reason with these 15 DIY Thanksgiving decor ideas. Whether walls, mantelpiece, dining table or even wrapped gifts – there are endless possibilities to decorate for this occasion.
These are the freshest Thanksgiving decorations
Certain Thanksgiving decorations have become a staple of the holiday, such as the Thanksgiving table decorations, but that doesn't mean there isn't a bit of wiggle room for more creativity. However, if you are lacking inspiration, don't be afraid, you will find all sorts of DIY decorating ideas that will delight family and friends alike if you consider this list. The best thing about these projects? All of them are easy enough for beginners! We know that not everyone has an eye for design, but with these inspirational photos you're sure to fall in love with one or the other idea that appeals to you.
1. Place cards with gilded pears – Thanksgiving table decorations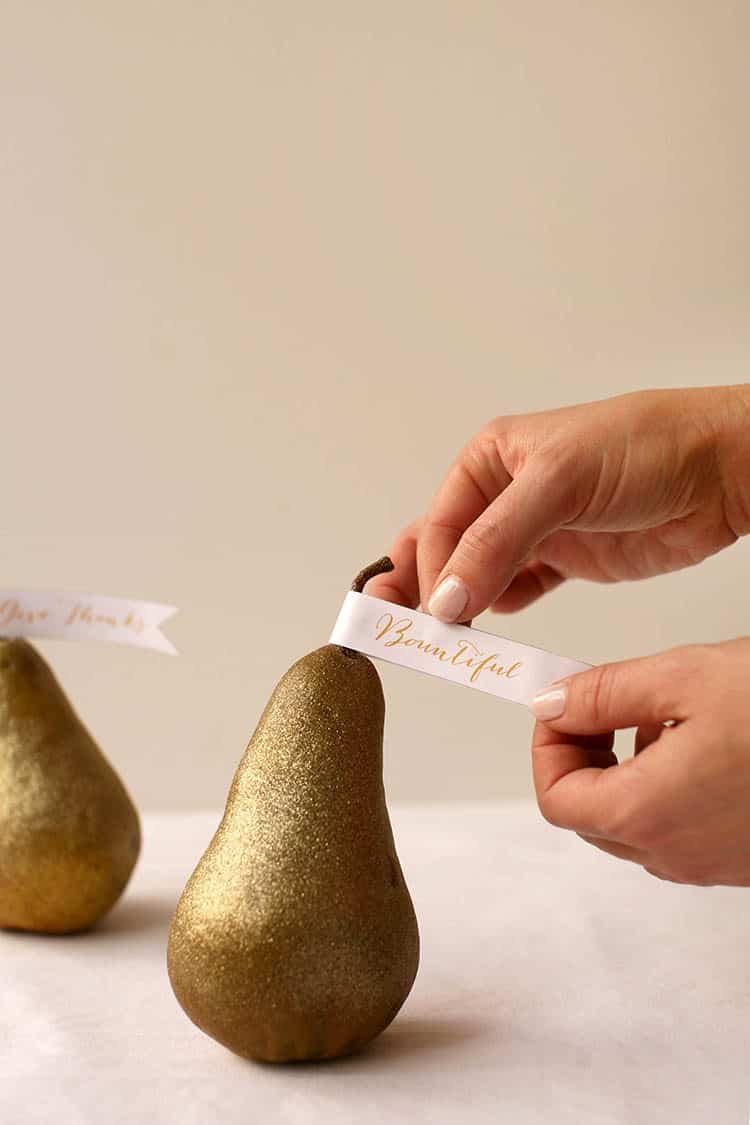 Fruitcake starts our Thanksgiving DIY decor journey with these beautiful gilded pears! Ignite the sparkle at the dining table with these beauties. You can mark any place setting and serve as a favor too!
2. Magnolia Wreath – Thanksgiving Door Decor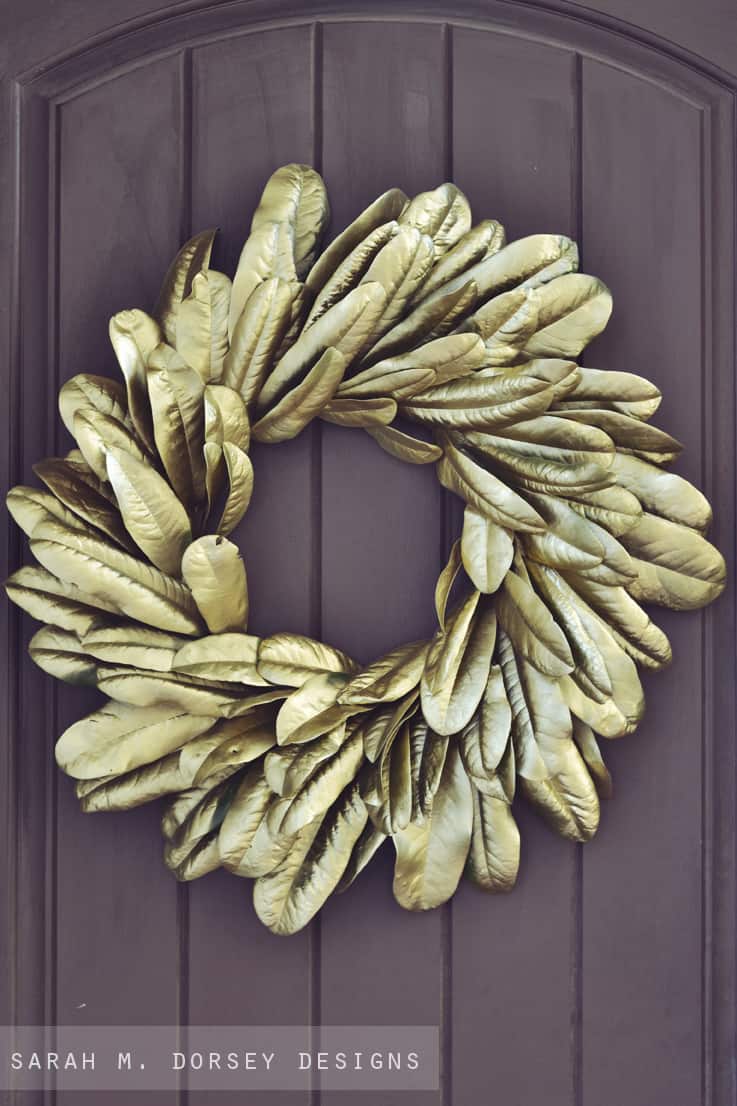 Isn't this Sarah M. Dorsey magnolia wreath stunning? Decorate your door with one of these beautiful creations and add a touch of glamor and femininity to your festive Thanksgiving decor. Now jump over and get the tutorial!
3. Table Pumpkins – Outdoor Thanksgiving Decorations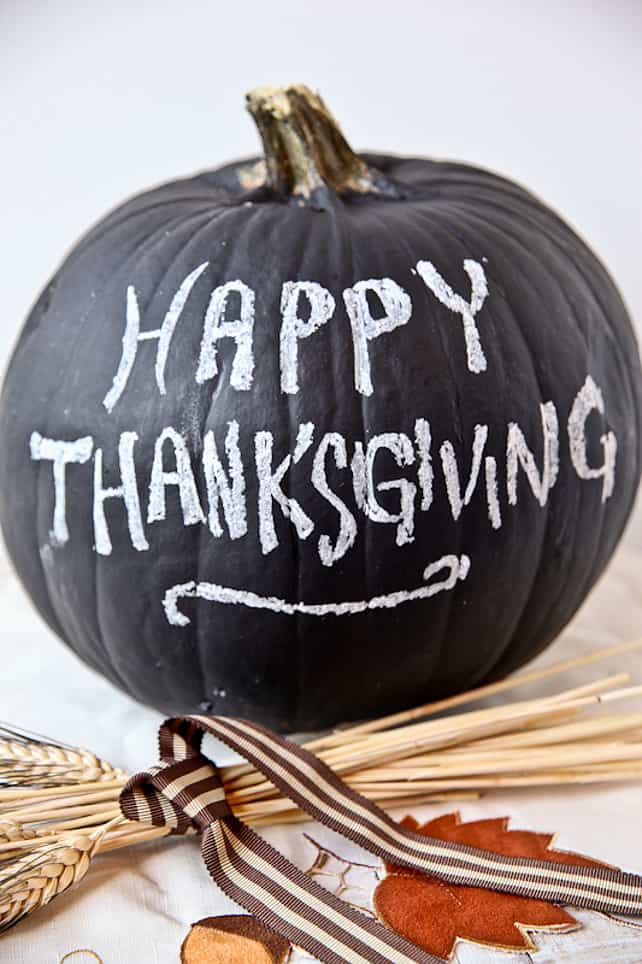 Better Recipes shows us how to turn some pumpkins into functional decor too! All you need is some chalk paint! Here, too, the children can help and you can use them to decorate your foyer, your front door or your dining table.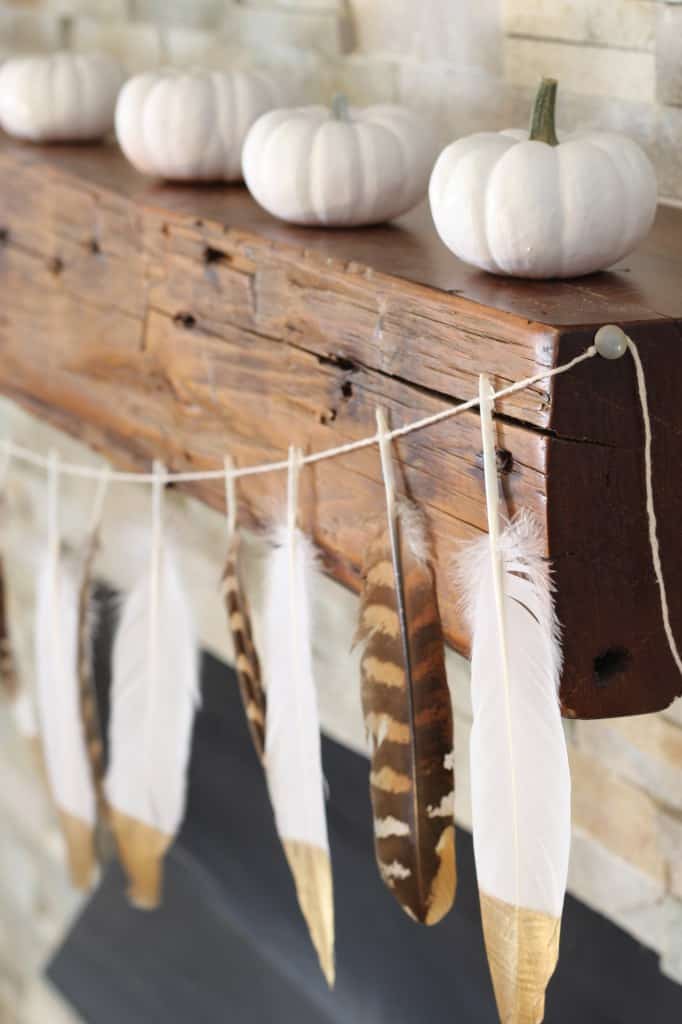 How about a submerged feather garland to make your home stand out this season? Perfect for the mantelpiece, railing or buffet. All details can be found under Simple Stylings. You could dip them in other metallic tones as well – or even cranberry tones!
5. Yarn Tassels – Cheap Thanksgiving Decoration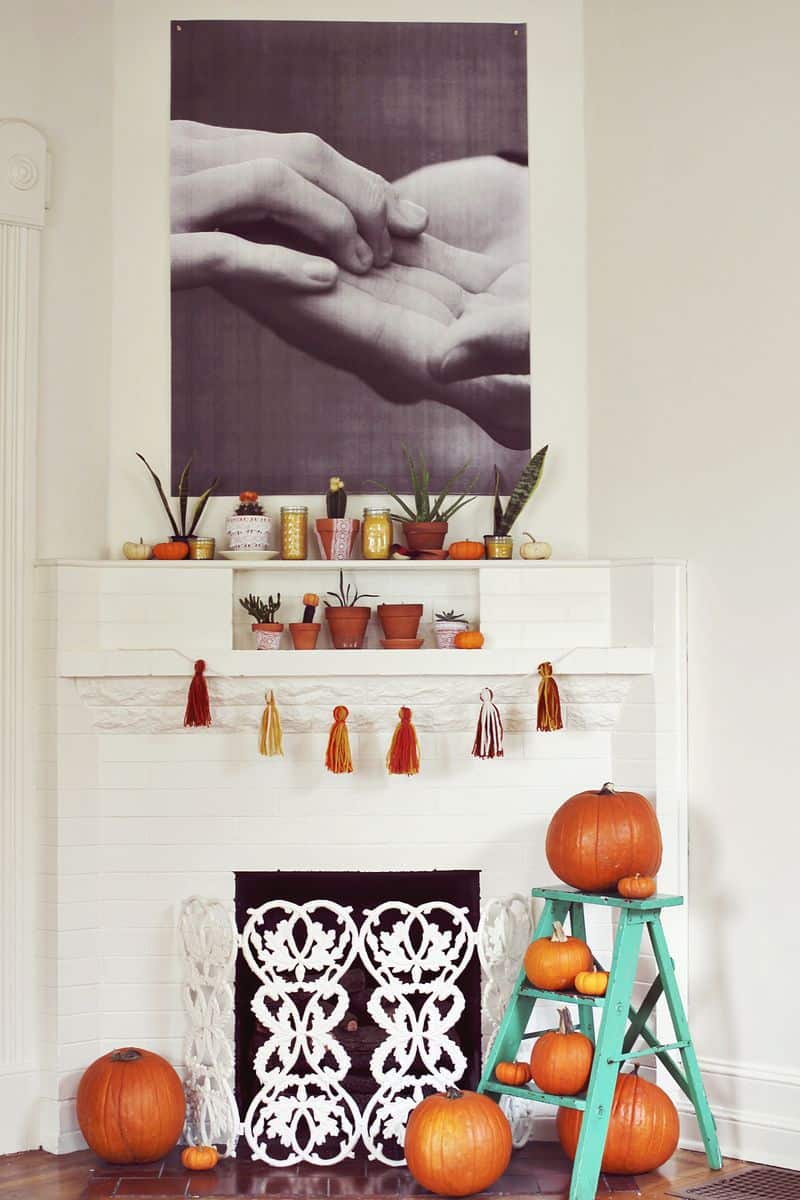 A Beautiful Mess also gives us a garland idea! And this time they are in the shape of tassels! If you want to add some festivity and fall charm to the house then this is definitely the way to go.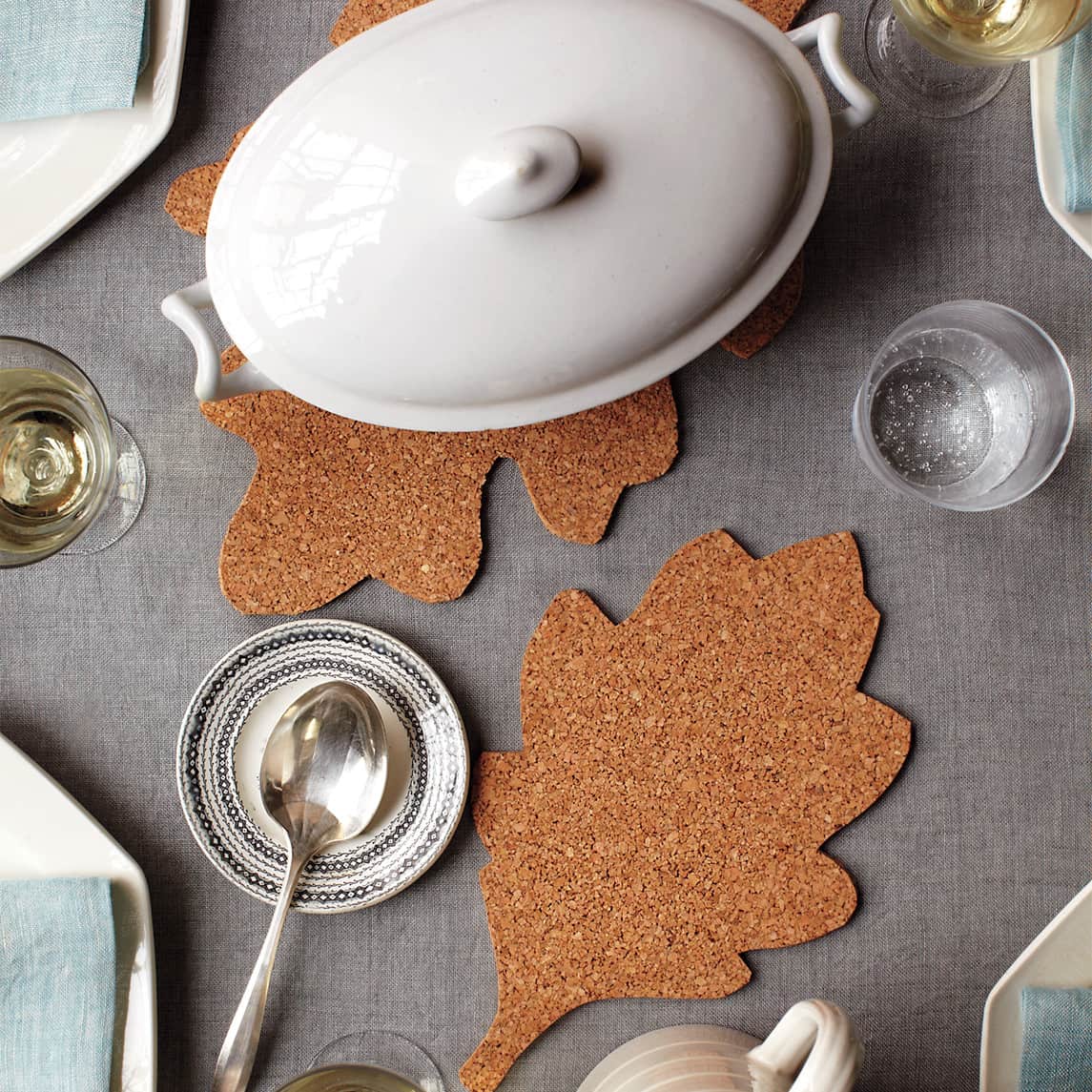 They can even add some festivity to some clueless places! Check out these coasters made from sheet cork sheets that we found at Martha Stewart's. And luckily, they're easier to create than you might think!
7. Pom Pom Placemats – Thanksgiving Dinner Table Decor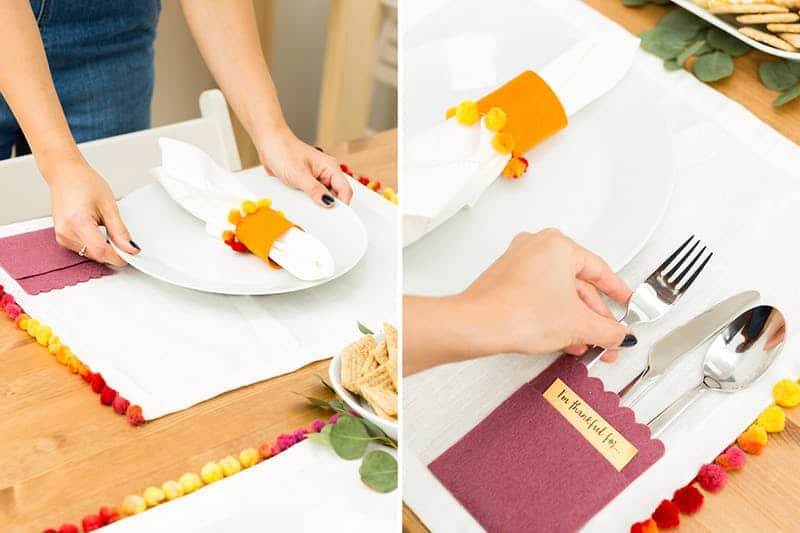 Brit + Co has created some adorable pom pom placemats that could add a touch of color and personality to the dining table.Turn them into garlands or use them to fill a few decorative bowls around the house.
9. Retro Centerpiece – Thanksgiving Table Decoration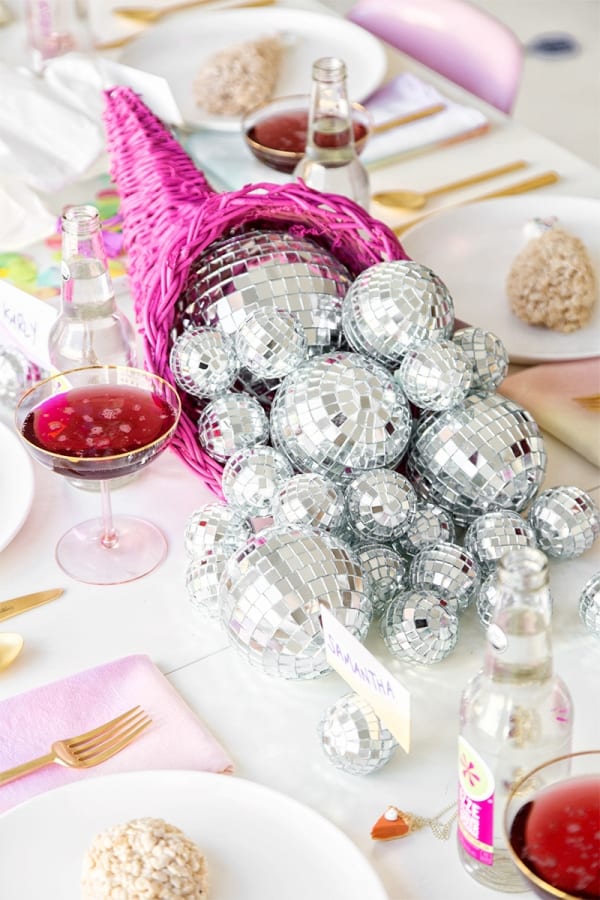 Are you looking for something unique for the Thanksgiving table this year? If so, then you need to head over to Studio DIY and check out all of their retro inspirations. This centerpiece is unique and so easy to recreate!
10. Typography Serving Tray – DIY Thanksgiving Decorations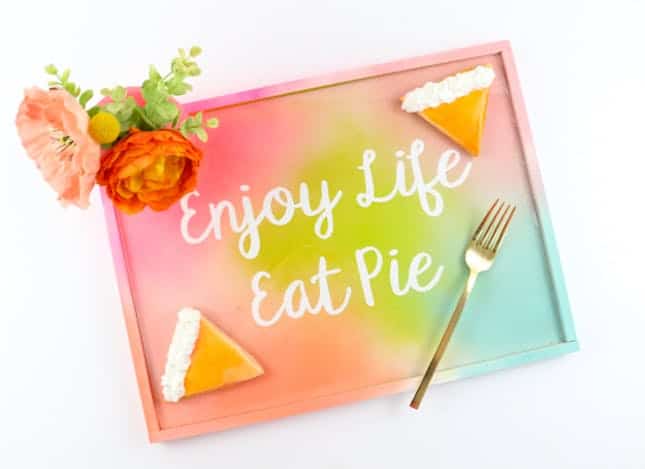 This serving tray also adds a nice color and feminine charm to the day. Use it all season long serving delicious pecan and pumpkin pie to friends and family. Grab the tutorial A Kailo Chic Life
11. Ombre Mini Pumpkin Centerpiece – Thanksgiving Table Decoration Idea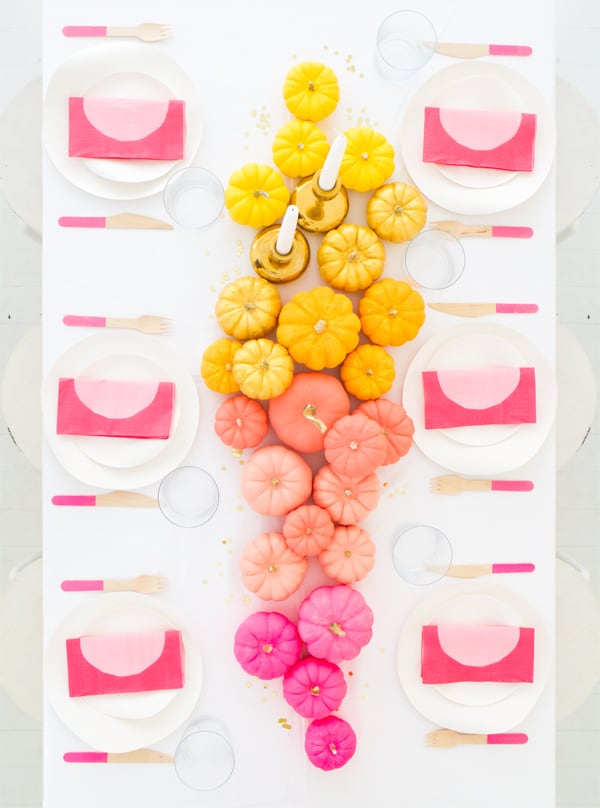 Oh Happy Day also added a unique color to the table. This ombre pumpkin centerpiece is beautiful and you will have a good time transforming the pumpkins and setting them up for dinner. You can use any combination of colors that you want even deeper tones such as blues and greens.
12. Washi Tape Candles – Cheap Thanksgiving Table Centerpieces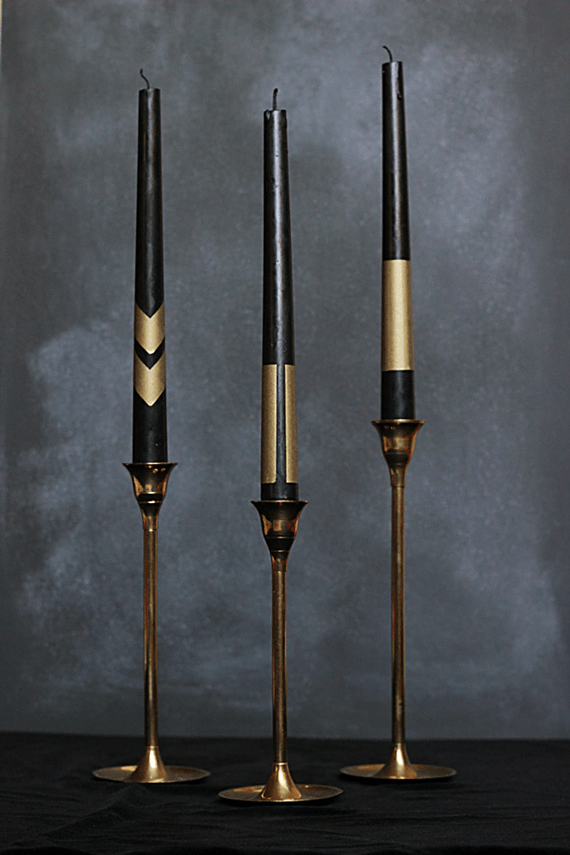 Here's a really easy way to add detail to the Christmas decorations. Take some taper candles and add some tape to them. Minted gives you all the details behind these washi creations.
13. Twig & Pom Pom Wreath – Thanksgiving Door Decor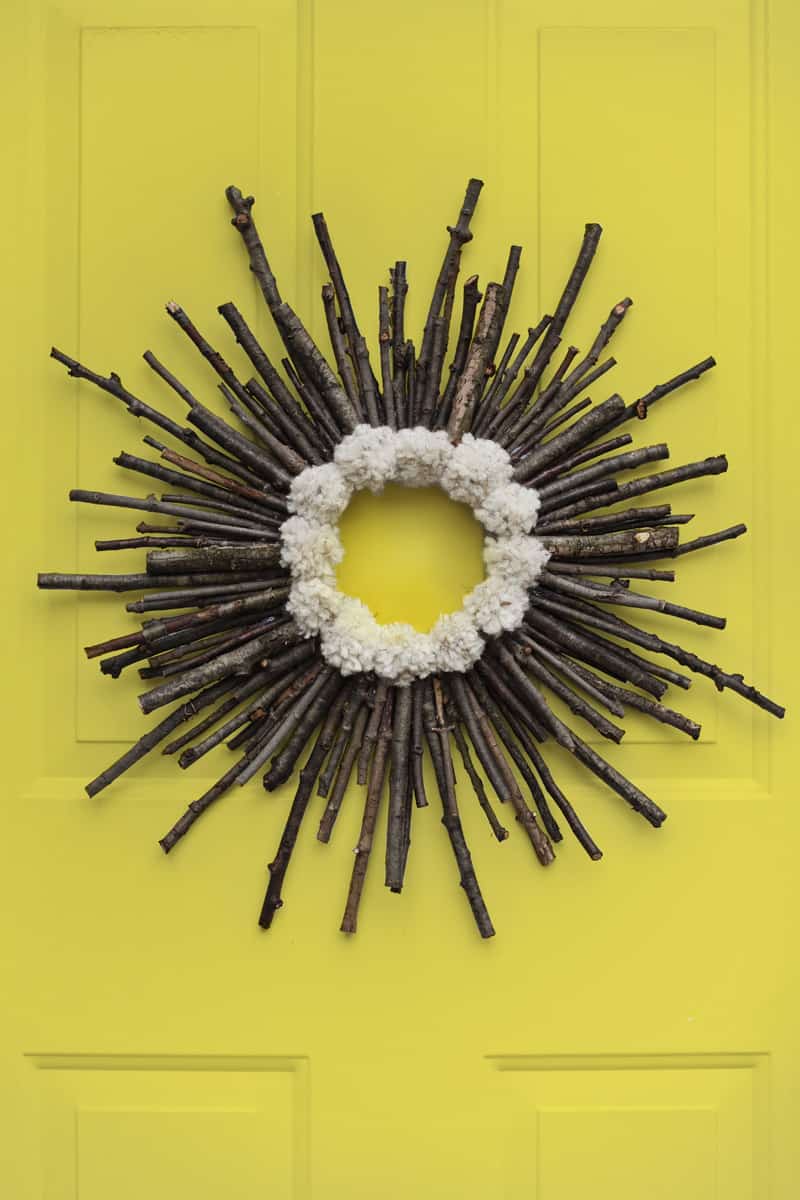 If you're looking for a more rustic decoration for Thanksgiving, check out this tutorial from A Beautiful Mess. With some twigs from the outside and neutral pompoms, you too can create this inviting design for the door. You can also add some color or sparkle if you want to dip some twigs in!
14. Glitter Corn – Thanksgiving Decoration Idea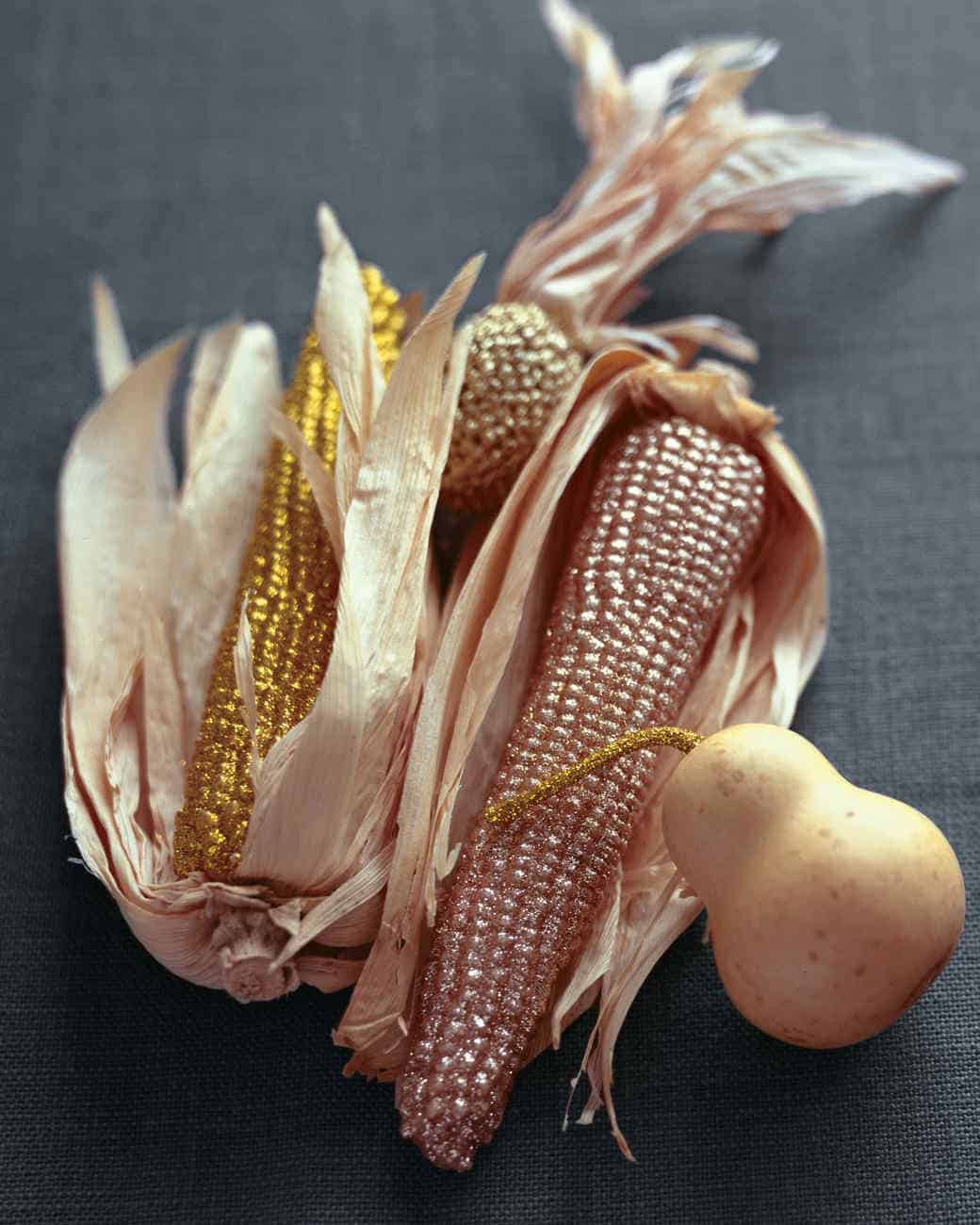 Walk to Martha Stewart and learn how to turn a corn on the cob into something that can decorate the coffee table or dining room buffet. Thanksgiving and fall decor can be more rustic and country style, but you can easily add some glitter to embellish it and create a more modern scheme.
15. Leaf Napkin Ring – Thanksgiving Table Decoration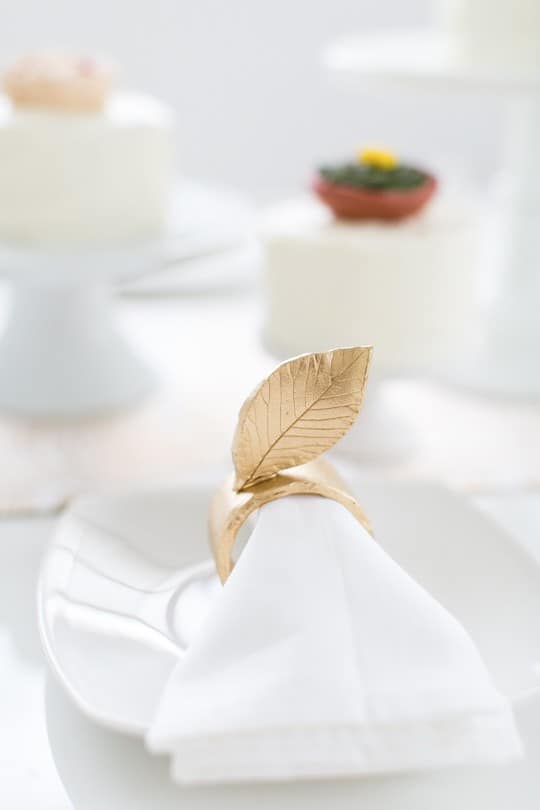 Finally, Sugar & Cloth brings us this decoration idea that rounds off your table design in style. These gold leaf napkin rings add a nice touch to Thanksgiving this year, especially if you've decided to decorate with metallic and neutrals! Hop on and take a look at the tutorial …