Giant spiders, funny pumpkins, crowns for the door full of eyes or skulls with many colors.What did you come up with for your Halloween decoration this year?If you're planning to throw a party on October 31st and want to decorate it with something special, you've come to the right place: keep an eye on all of these Halloween ideas!
Halloween decorating piñatas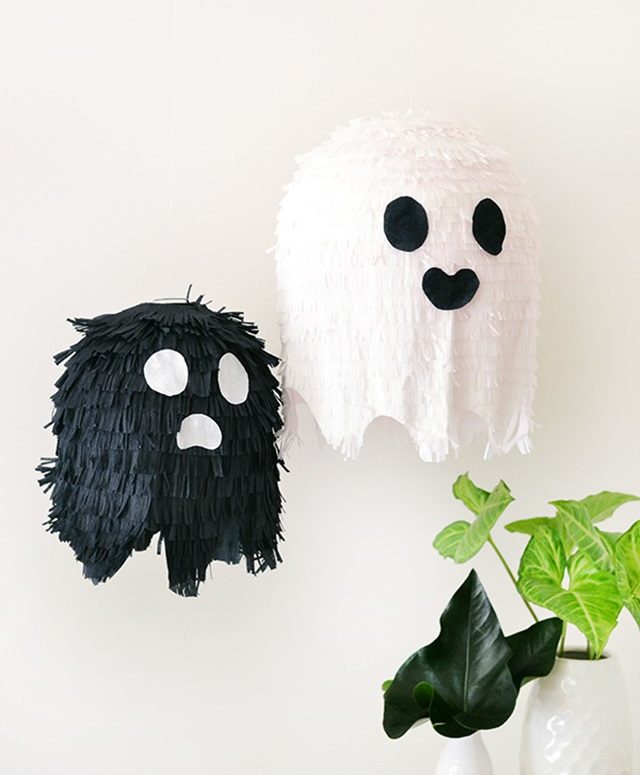 Can you imagine what these homemade piñatas are made with to decorate on Halloween?With a paper balloon lamp!They used it as a base and stacked layers of Pinocchio paper on top to create these cute ghosts that are perfect for a party.What do you think?The idea is to fill them with candy and break them later, but these deserve a reprieve!
DIY skulls to hold the books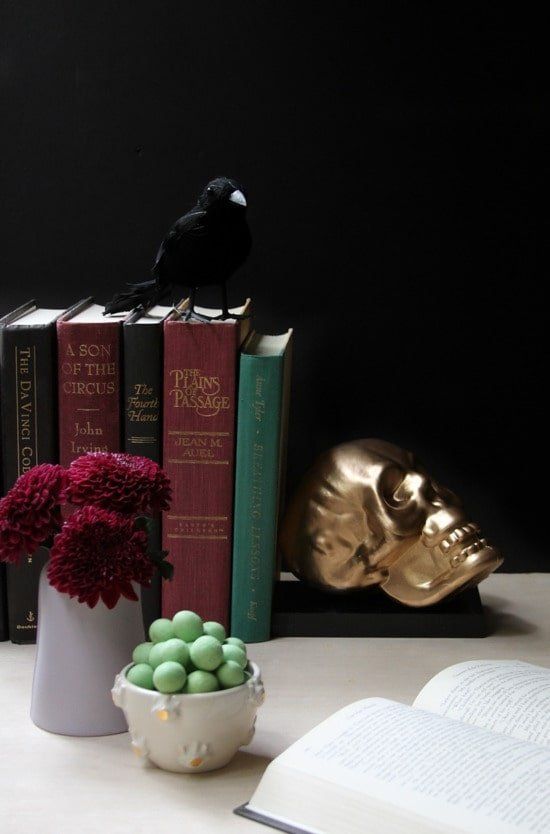 Gold looks like … plastic isit.Check out what they did with one of those cheap plastic skulls that can be found in every bazaar.With a little wood and gold spray paint, they turned it into a perfect bookend to add a somber touch to a bookcase.We'd leave it all year … You?
Homemade Halloween wreath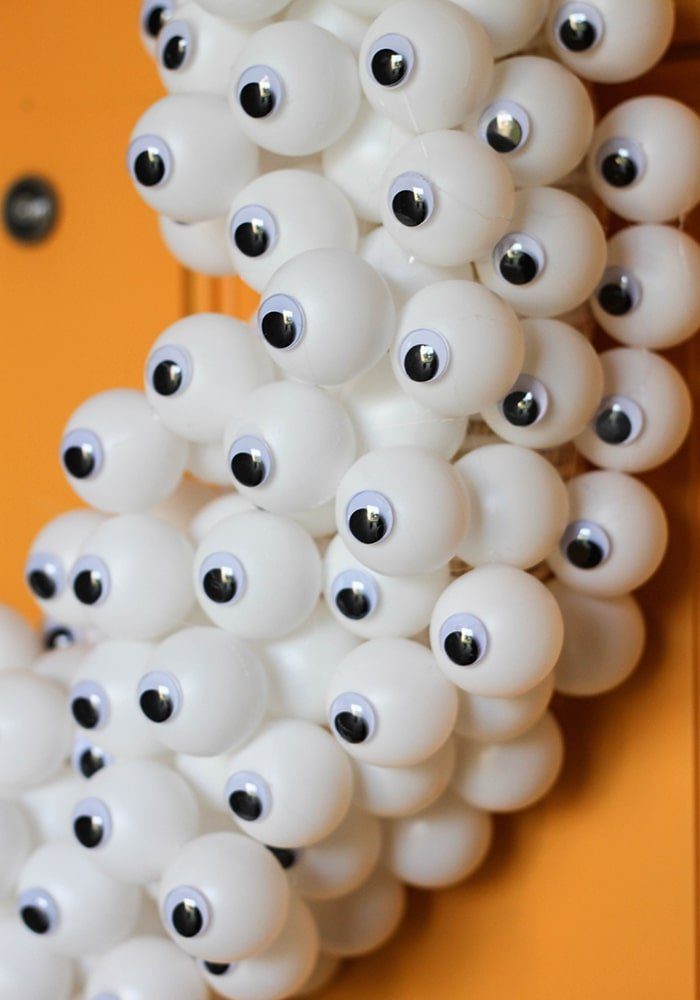 Do you like table tennis?This Halloween door wreath consists of many balls that are glued to a round base and decorated with small plastic eyes.It's great!
Decorated popcorn bags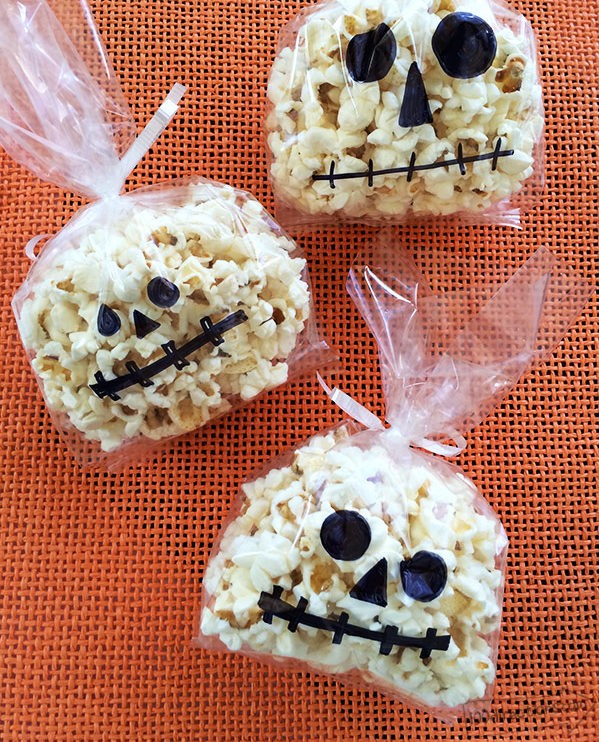 Quick, easy and fun idea.You can use popcorn and plastic bags to make miniature skulls that you can use to decorate or distribute to party guests.All you need is a black marker to draw the features and white tape to close the pockets.
Homemade ghost for Halloween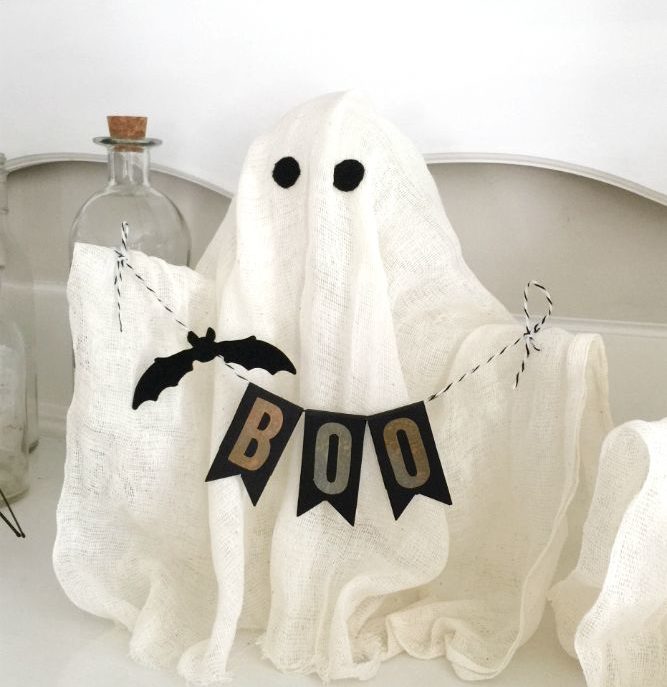 Another house ghost,who is successful this year with your Halloween decoration .The base consists of a recycled glass vessel for the body, a small ball to shape the head and two pipe brushes for the arms.On top of this structure they put a cheesecloth – like the one used in cheese-making – which has been treated with liquid starch, which makes it hard.To top it off, details like a pair of little black eyes or a little bat.
Homemade Spiders for Halloween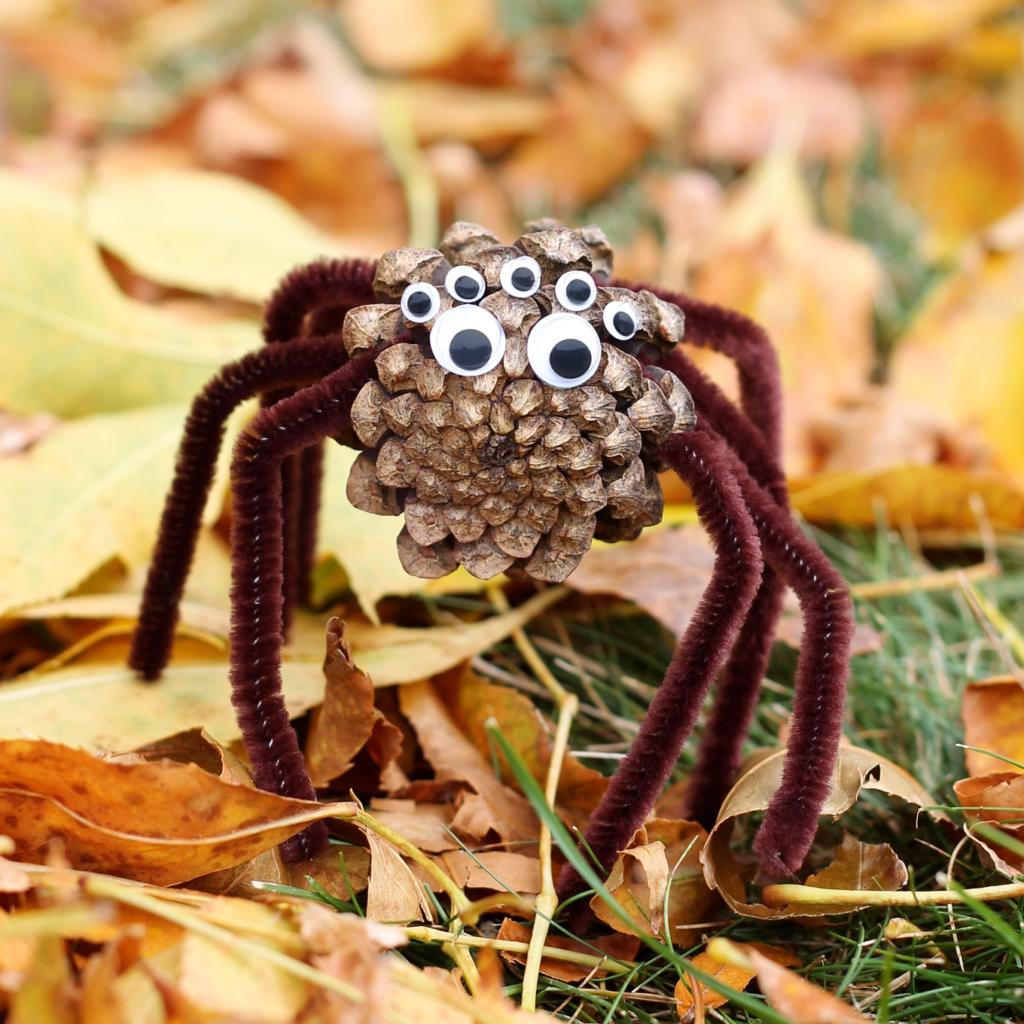 Go out and find some pine cones and turn them into little spiders,to add to your Halloween decorations .You will need tiny pipe brushes for the legs and a couple of tiny eyes to bring them to life.Great for creating a scare or two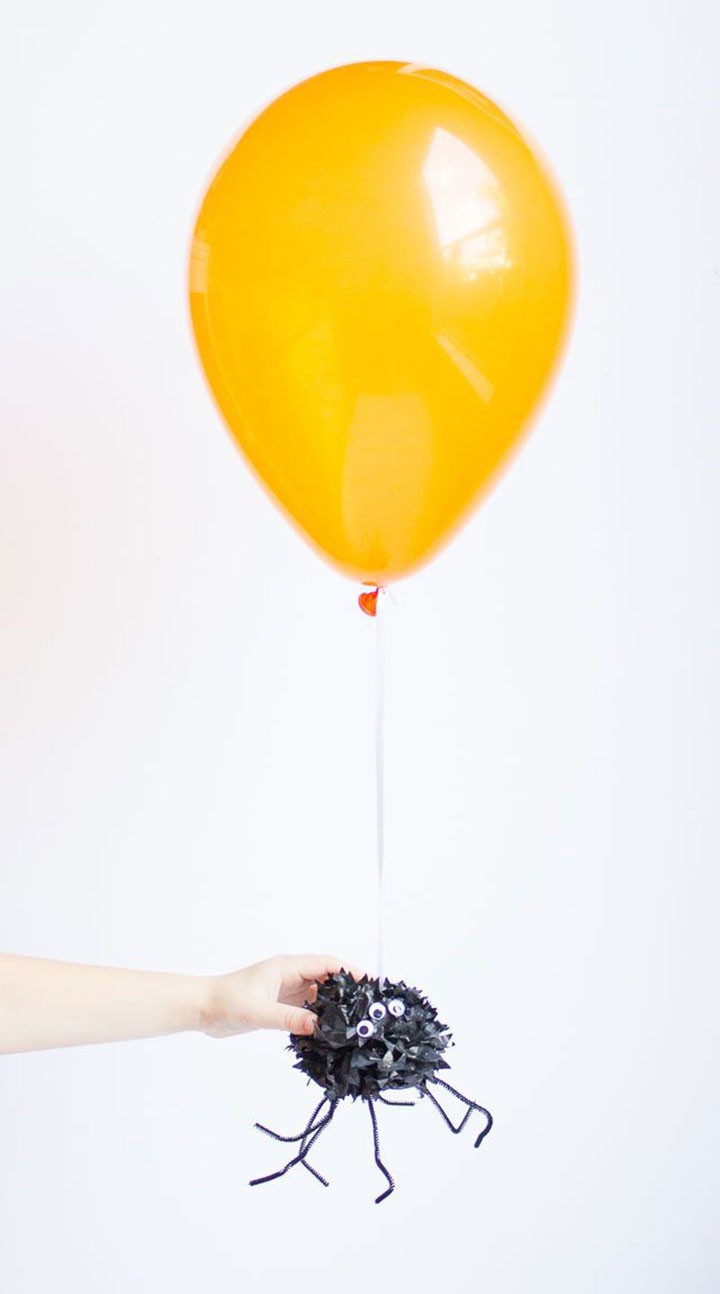 More homemade spiders to make for Halloween.In this example, they also use pipe brushes to make the legs, but the body is made from a paper bobble.What do you think of as the basis for some balloons?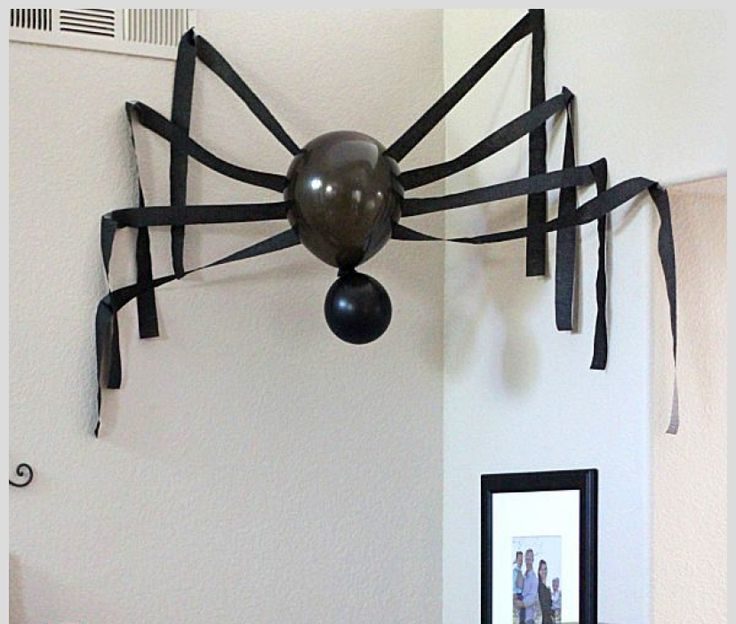 Another home spider.This is the largest, but also the easiest.All you need is two black balloons for the body and paper strips of the same color for the legs.XXL spider ready!
Ghosts in jars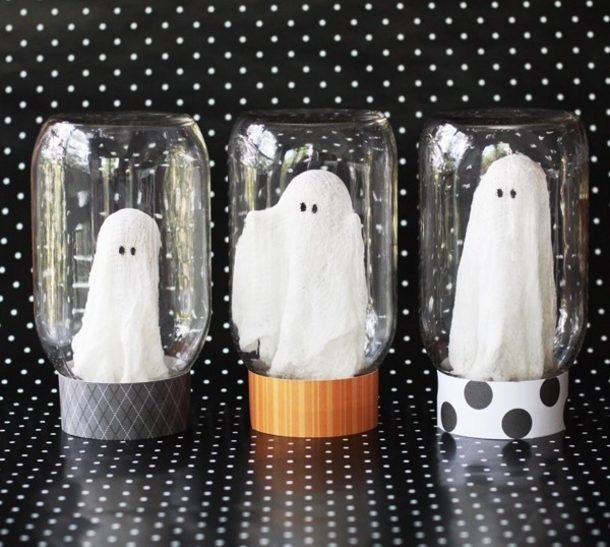 To make these homemade ghosts, you need mason jars, gauze and a wooden structure or other material that will help you assemble the figure.Who Said Skull And Flowers Are Incompatible?This crown, inspired by the Mexican Day of the Dead, is a great way to get a little out of the most typical Halloween decoration and to give it a point of joy.
More decoration!Halloween DIY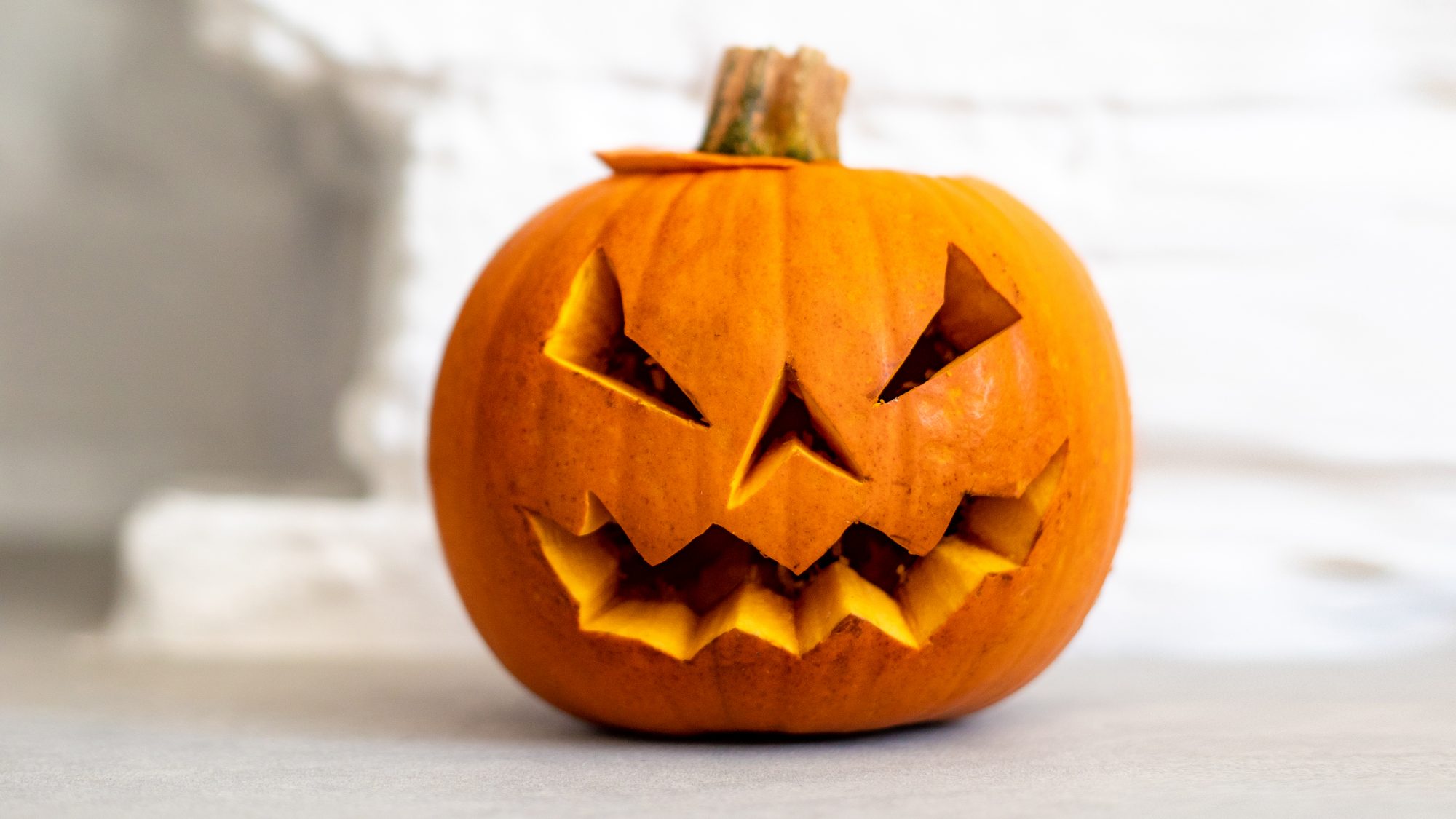 A classic … with a twist.Pumpkins are the undisputed queens of Halloween and in this video you can see two different ways to decorate with them: the typical pumpkin with the face of some friends and a pumpkin that is made into
candle holders
that you can make … with a drill!
Do you recycle a plastic bottle to store your candy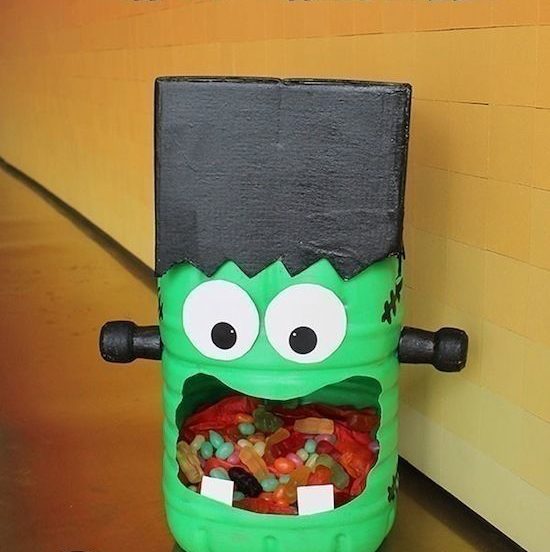 Trick or Treat?Be careful with this original way of making some candy – or something else that is a little healthier – out of recycled materials.Turn a plastic bottle into Frankenstein's monster with a little green paint, a couple of corks for the neck screws and a box for the head.
Garlands to decorate on Halloween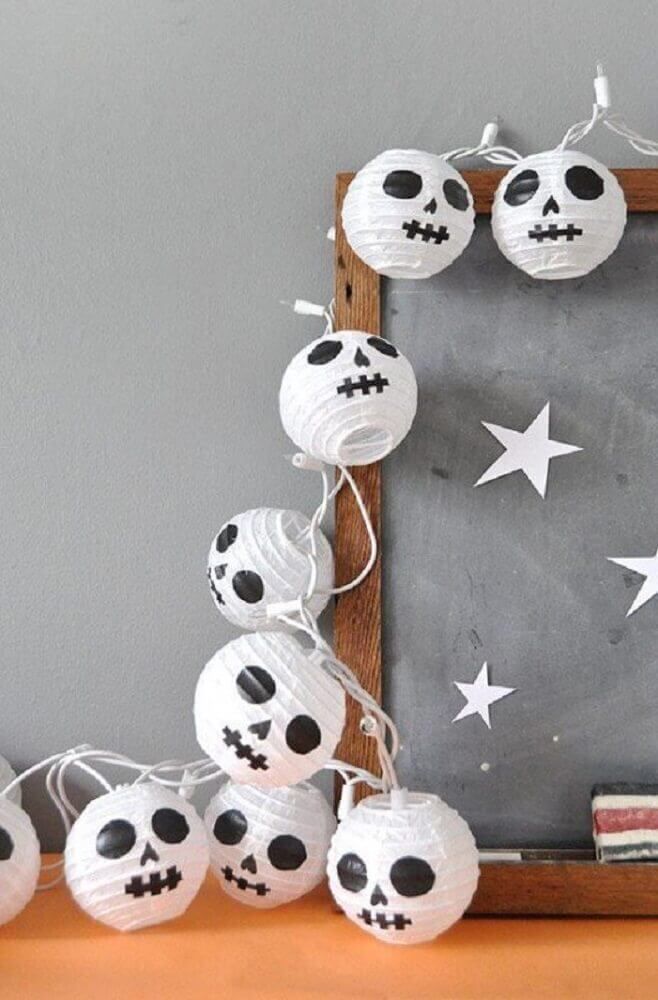 Do you have one of these garlands offPaper lanterns at home?With a black marker you can turn it into a group of skulls, perfect to light up your Halloween party.Let the light arise!Come on, now it's your turn.What do you have to decorate for Halloween this year?Did you like any of these ideas?Let us know in the comments!
Decorating Doors and Windows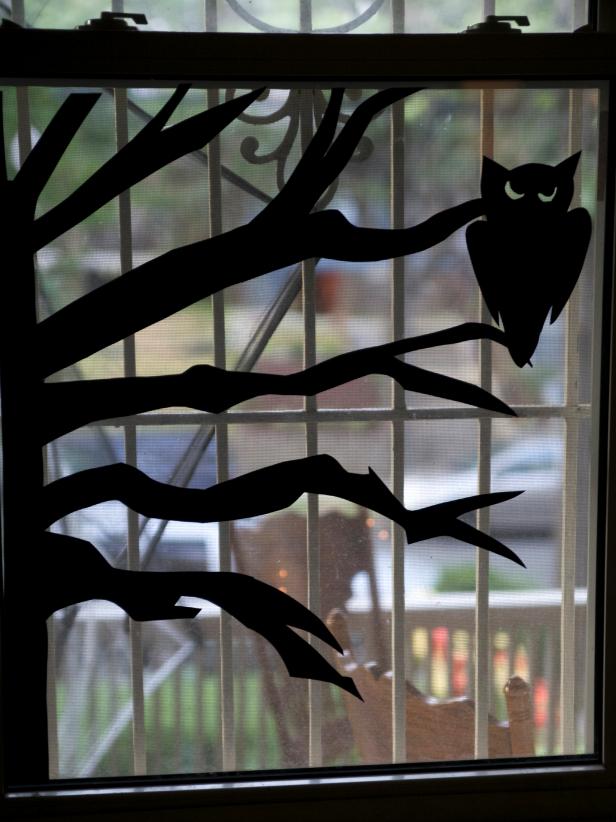 To make your home stand out and stand out, you can decorate your doors and windows with scary silhouettes.It's very easy and not expensive.All you need is colored contact paper (or self-adhesive roll), scissors, and creativity.This option allows you to create any type of decoration you want.Here are some ideas:
mandarins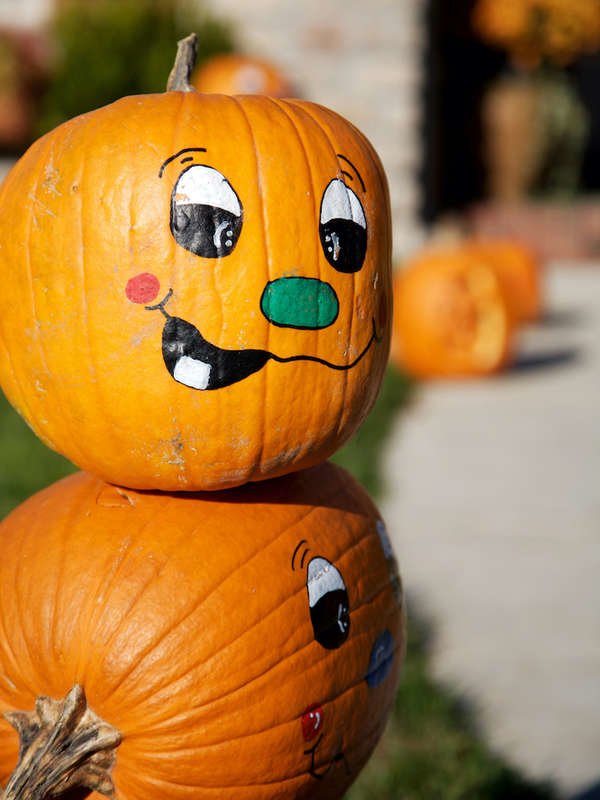 Although pumpkins are a decorative element that should not be missing from your Halloween party, they are usually quite expensive.An alternative to this is tangerines (which are completely orange).You can draw all kinds of faces on them, and they're edible too.
Balloons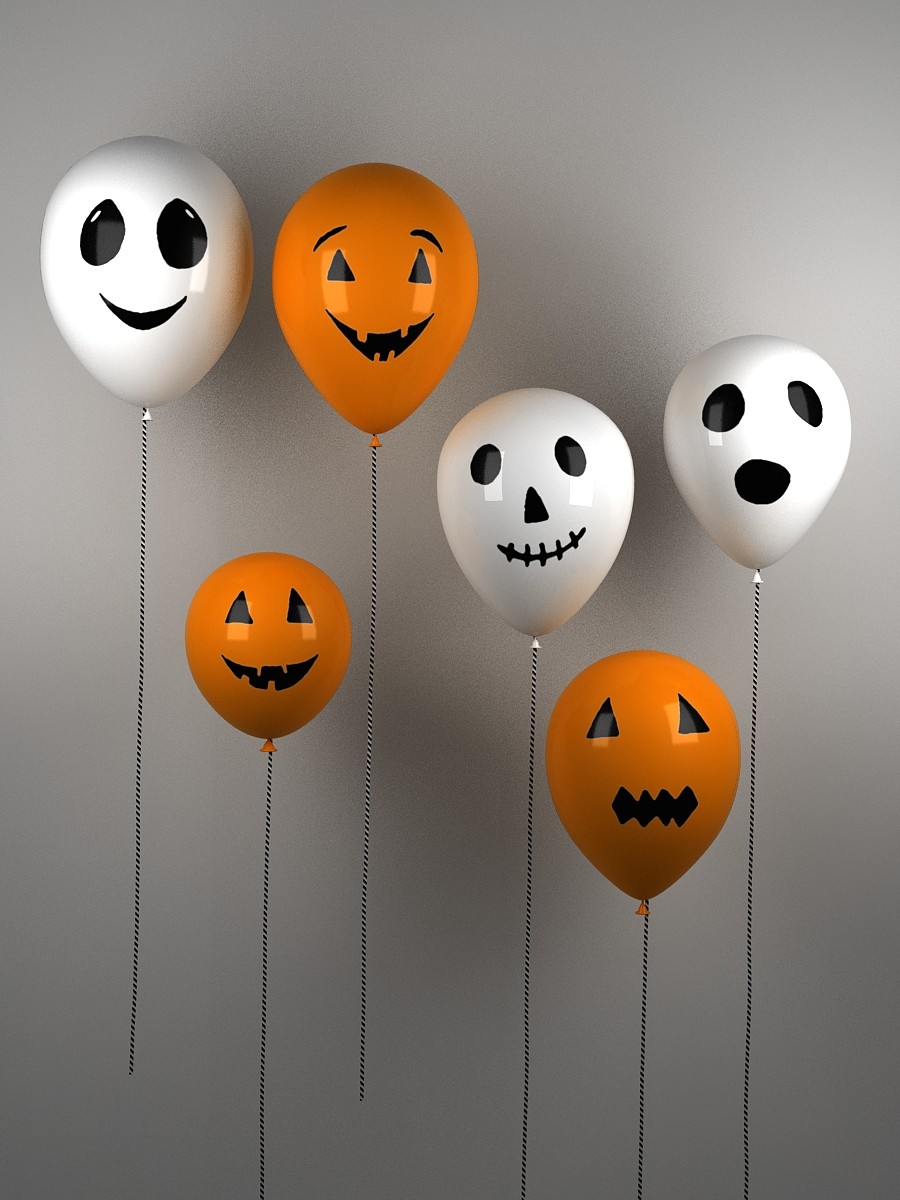 What's a party without balloons?To make them look less traditional, you can draw Halloween faces or silhouettes on them.A good option is to use only white and orange balloons.To give the illusion that they're ghosts and pumpkins.
Empty Jars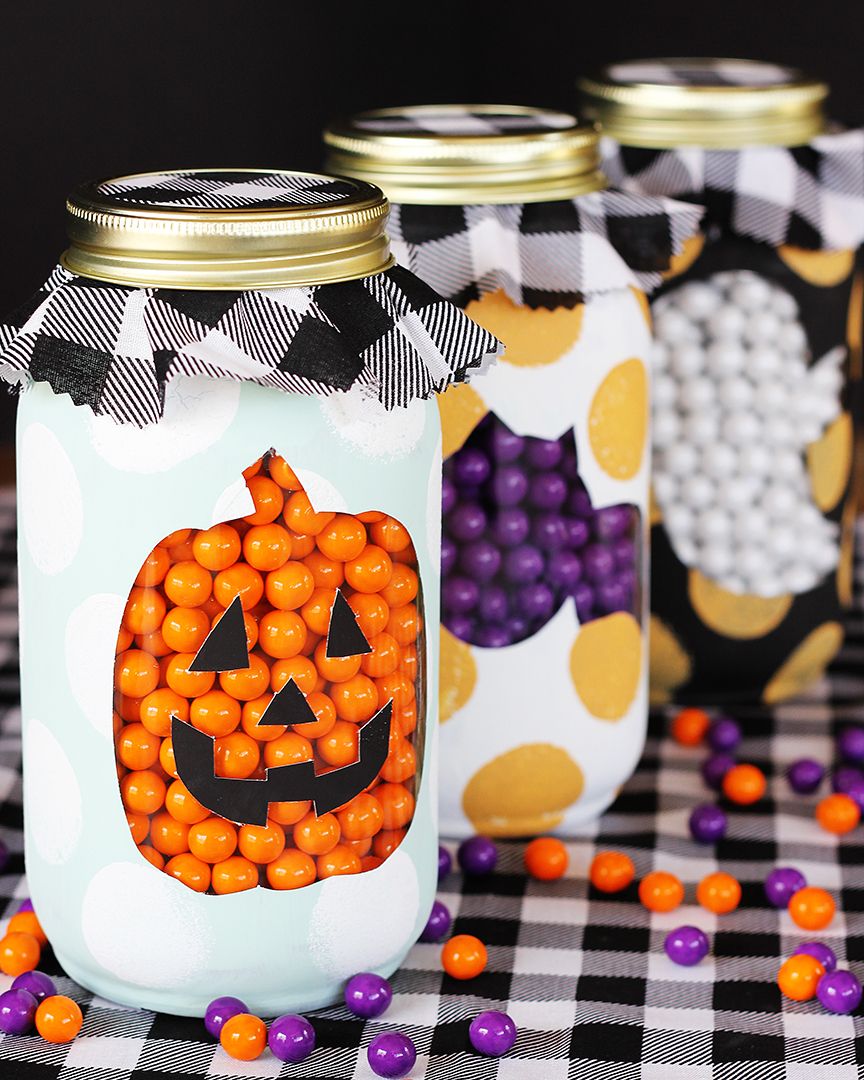 You must have some old, empty jars of sauce, mayonnaise, etc. that you will find at some pointcontinue to use.This is your chance to use it.Paint them completely black and put some warning labels on them like they are dangerous substances.They can add a good atmosphere to any shelf or table.Here is an example.
Cobwebs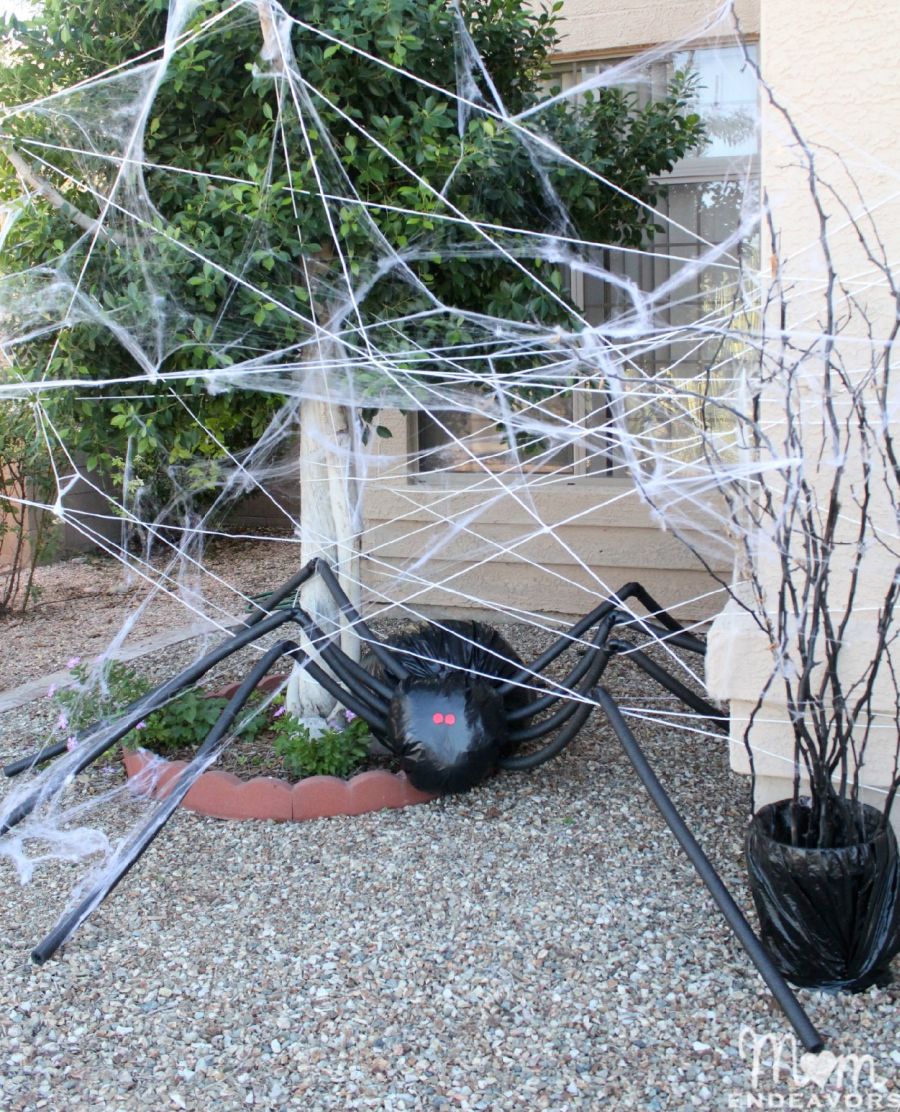 You have two options for making the cobwebs.The first uses the traditional black thread.You can use this material to put the cobwebs in different nooks and crannies of the house, but it's harder to make them.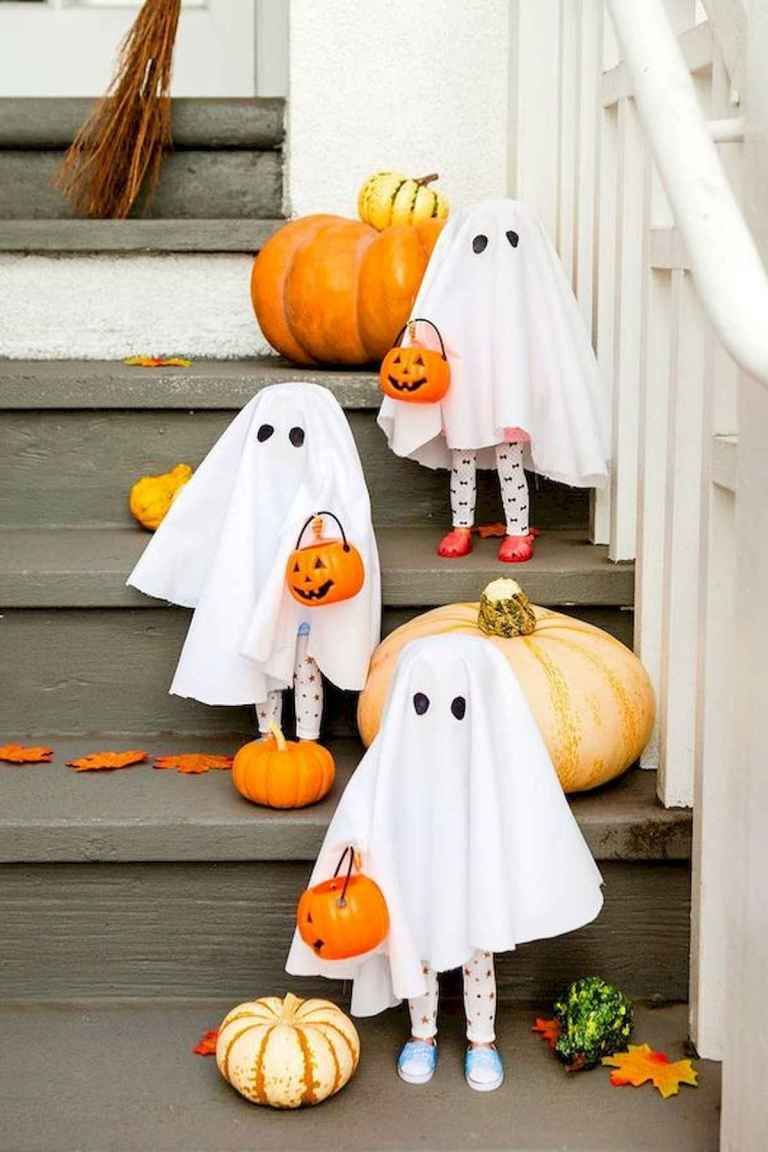 .
.