Wouldn't it be great if you had an open space at home?
For people who live in the city, maybe in a condo or apartment building, having a back yard is nowhere near as possible – So, whether or not it is viewed as a back yard, decks and patios could sometimes be the next best thing because it's an open space.
Think about it for a moment.
You and yours Significant significant other in the backyard having an al fresco dinner, or you and family members get together for a decent meal after being apart for a long time. A wonderful lighting design in your garden can really change the aura and feel of your garden. Below is a list of backyard lighting ideas that you could use for your own home, and I think you would really love the choices we made for you!
1. Irvine Cove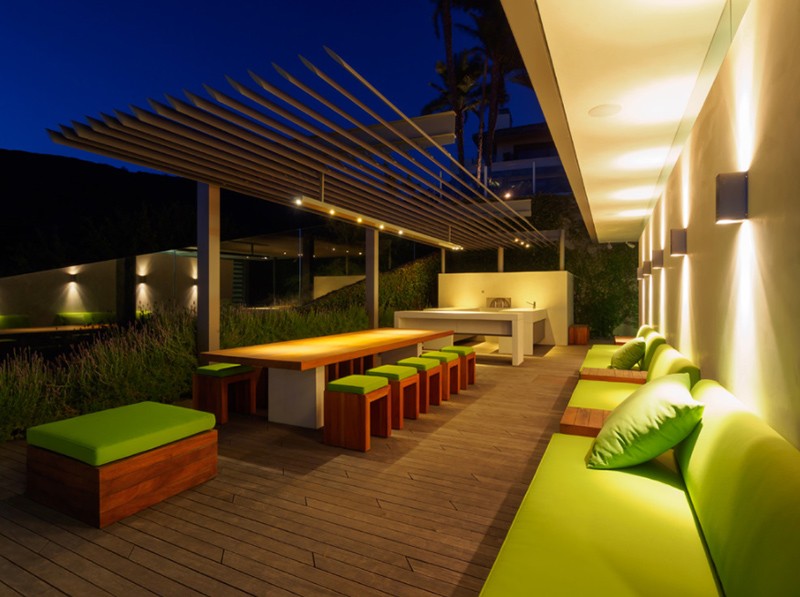 Apart from the fantastic color palette that this room offers, the wall lights are to the side of the house above the couches and the lighting above the dining table sure looks perfect and comforting – the ambient lighting won't make your eyes twitch every time you look directly at it.
2. Monte Parnaso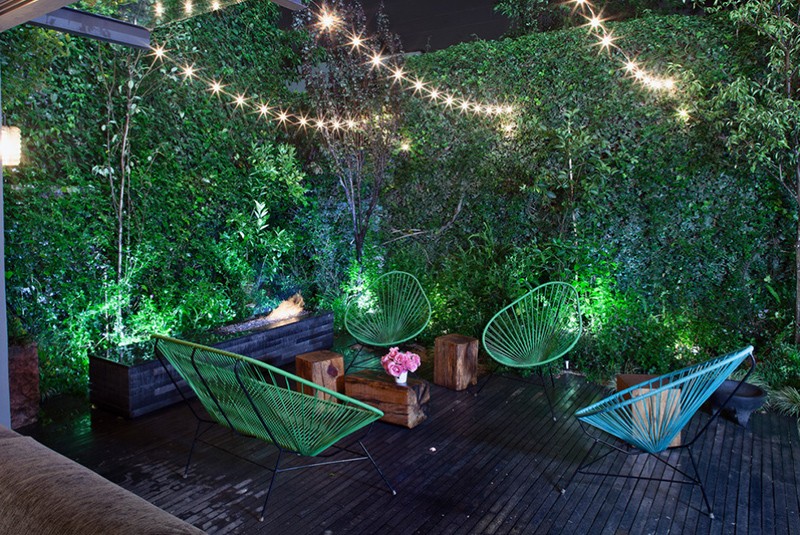 I absolutely love these chairs – there was a time when we added this design to one of our lists of great outdoor chairs. The colors are simple, yes, but then it goes well with the grass-covered wall.
3. Northbridge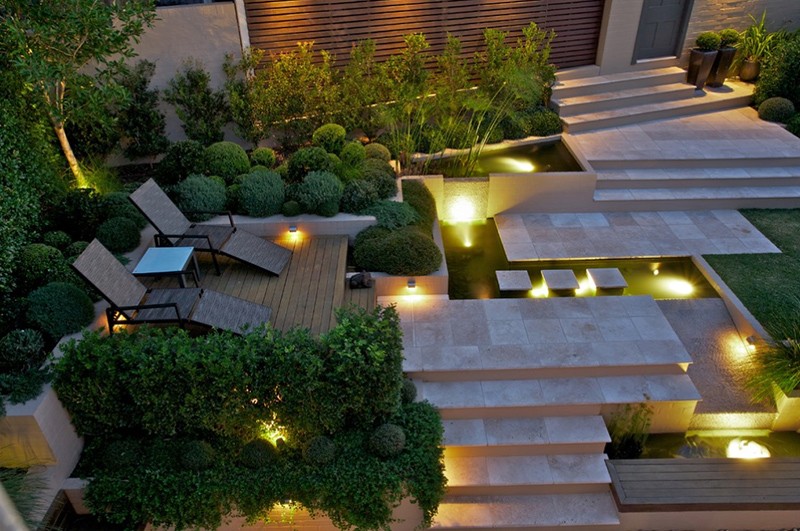 This outside area does not have enough seating, but the lighting throughout the room is simple beautiful to look at. The floor work done here is aesthetically pleasing and I'm pretty sure people would love to hang out here.
4. Tropical Belgium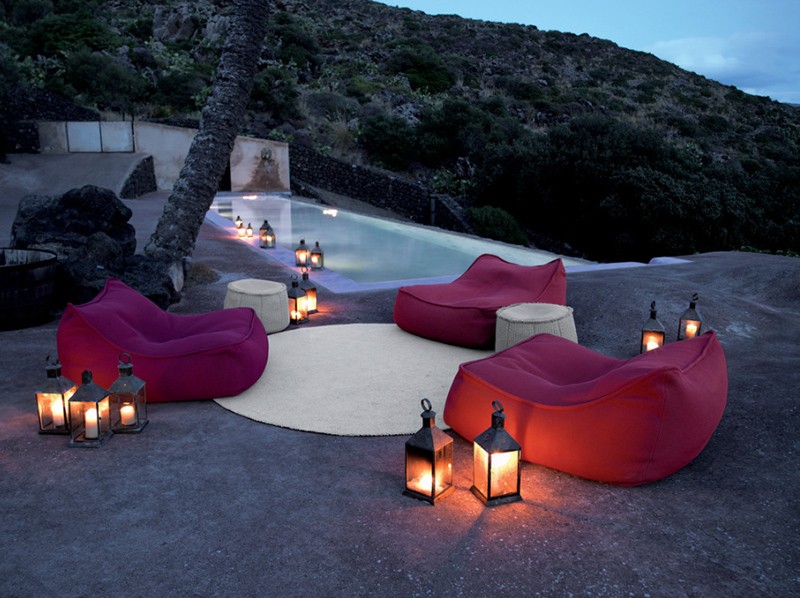 The bean bags used here look really comfy and fun to just hang out. Being in nature but being at home at the same time is just so convenient that you probably never want to leave this place.
5. Spitalfields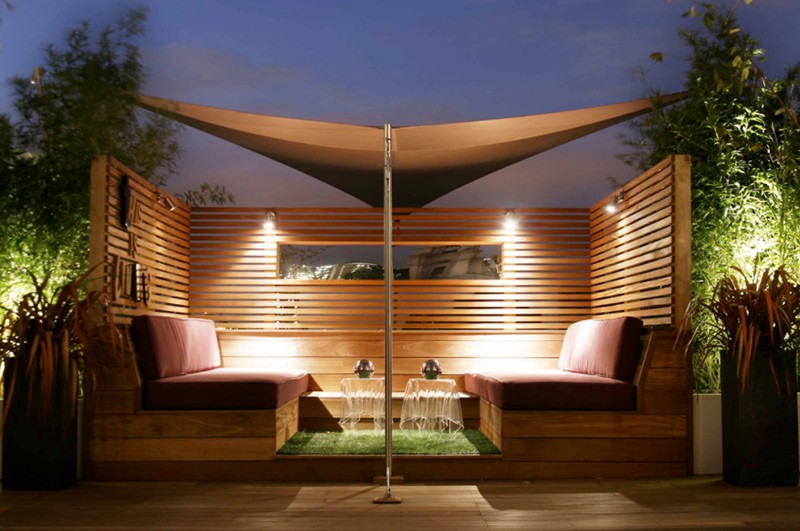 Now this is a dramatic place for a candlelight dinner or a Outdoor dinner date with your significant other. The wooden furniture and furnishings are just romantic and somehow something you wouldn't expect in a kind of house – that certainly belongs to a restaurant or a hotel.
6. The Colony House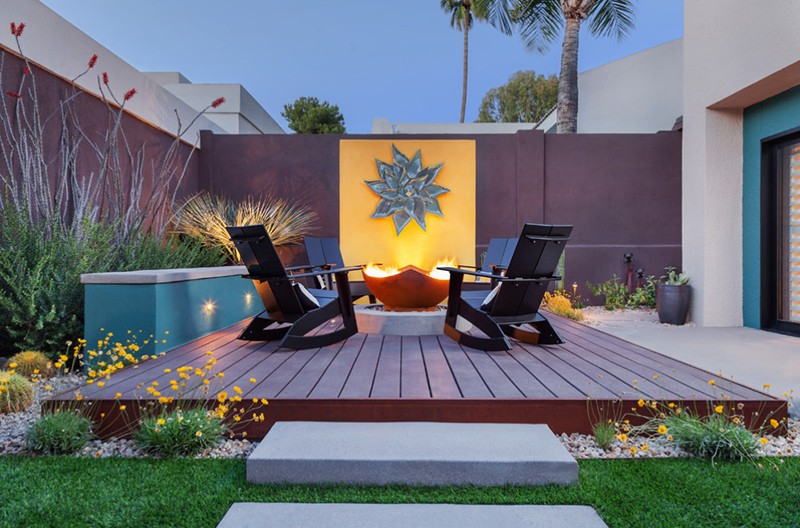 The fireplace in the middle of the platform is a pleasure to look at. It's right across from a lovely wall that is a metallic decor that accentuates the place. There is enough seating for small groups for drinks or games evenings.
7. Residence Boise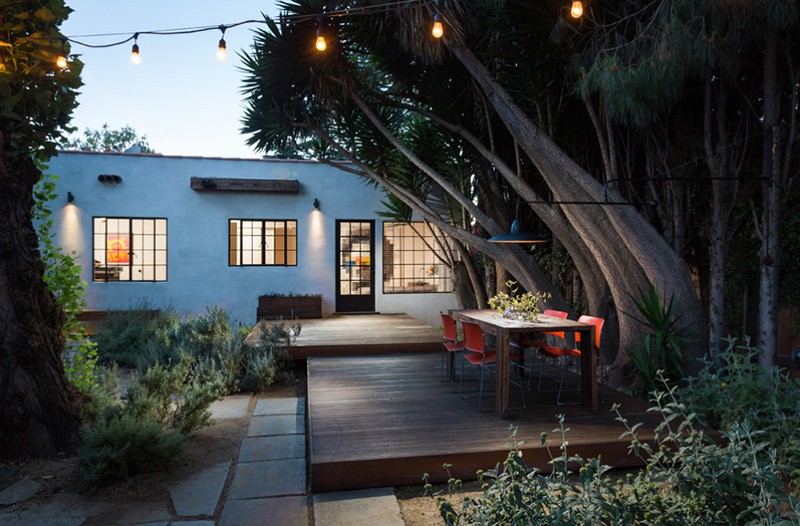 This lovely garden is decked out with lightbulbs that add a bit of drama to the lawn.Hollywood Hills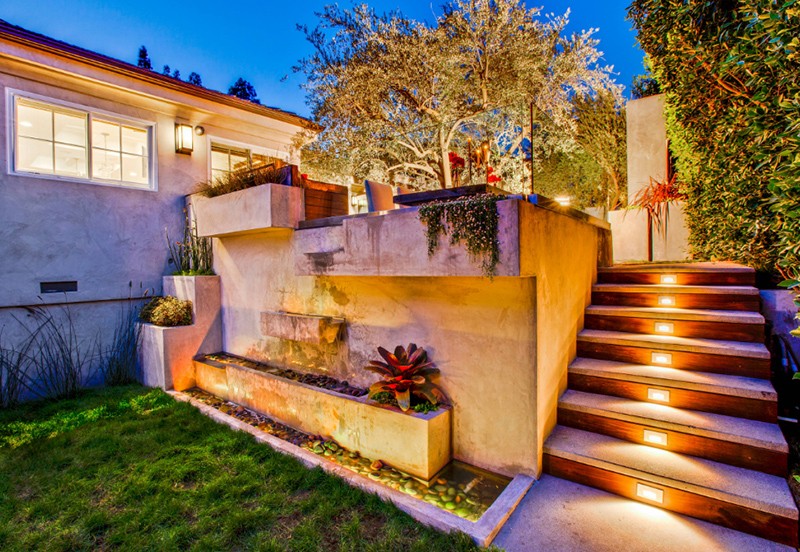 Backyard lighting can be really difficult, but when done right, you have a place like this one which is neat and great to look at and very functional.
9.Südpasadena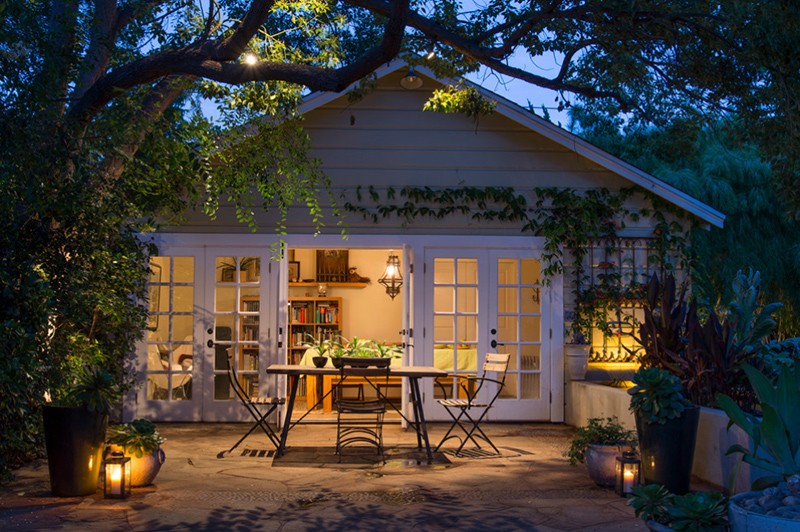 We see scattered lights in the area and a few lightbulbs up in the tree – enough to light the dining area in front of the house. The combination of large flower pots and lamps is actually a nice touch.
11. Castro Street Residence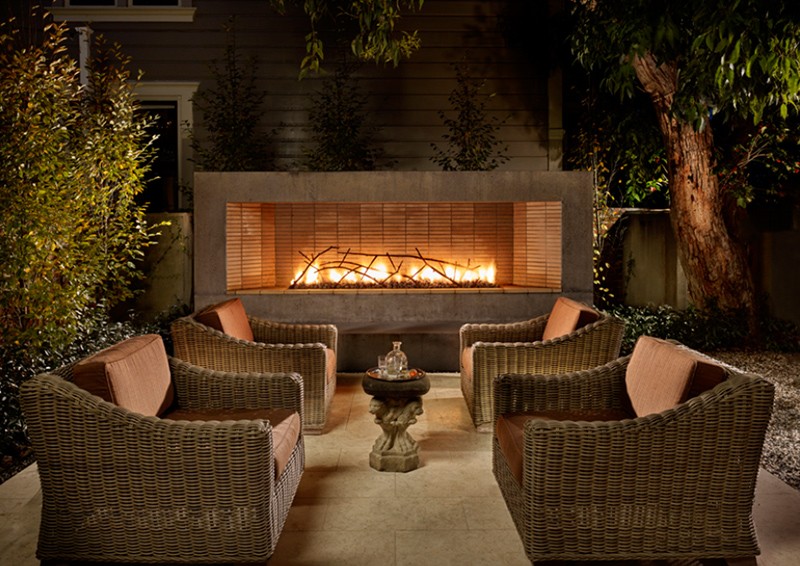 A working outdoor fireplace is just the thing for cold nights that you just want to spend outdoors. Such a comfortable seat certainly needs some kind of canopy to protect it, but outdoor furniture is also designed to be weatherproof.
12. Slaughterhouse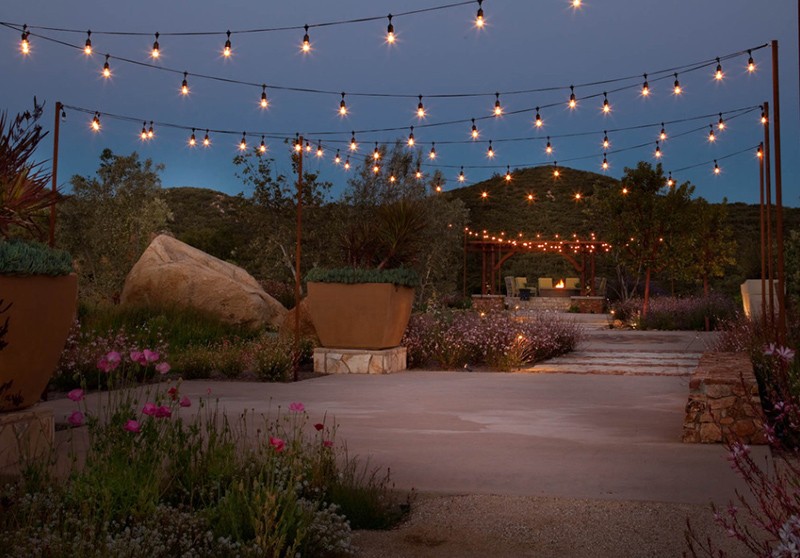 This place sure looks great for parties and outdoor activities – the lighting is pretty romantic and pretty neat for romantic events like weddings or birthdays. The lighting is simple, but really chic!
13. Healdsburg Residence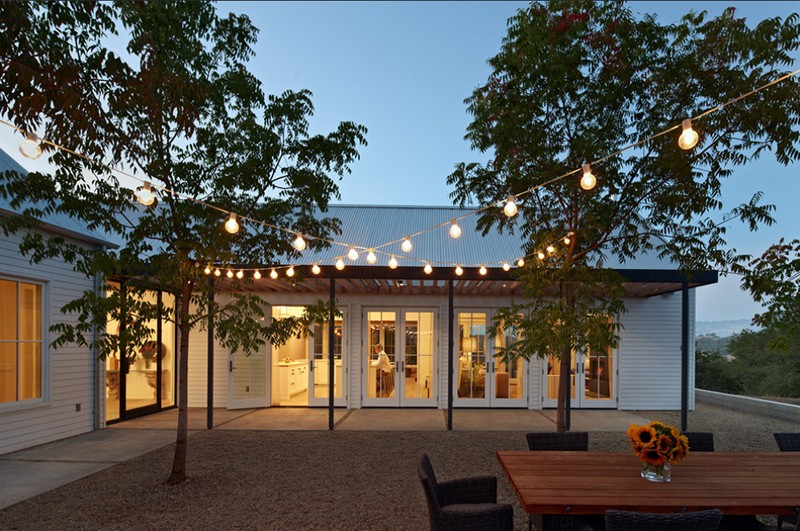 Using light bulbs outdoors is nice – simple, but really efficient. It's functional and does the job – light up the place and beautify it at the same time.
14. St. Helena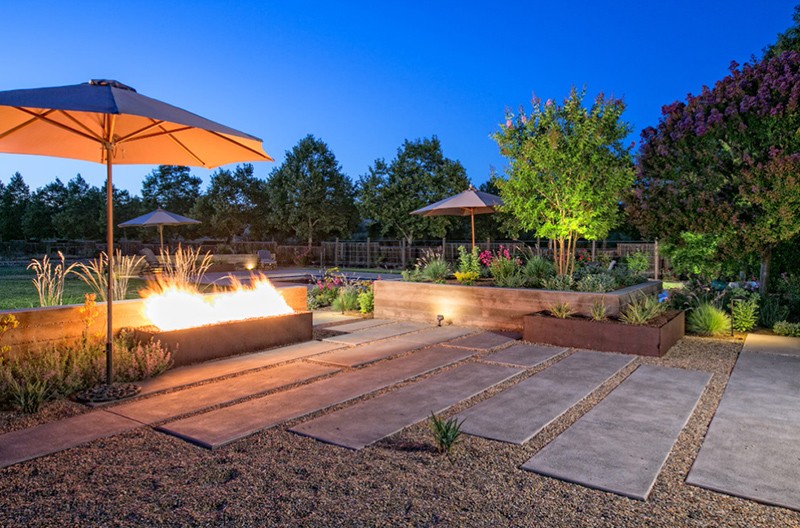 Oh! The fire pit is just adorable! Its warm color only makes this back yard more romantic and easy on the eyes. Warm light is ideal for accenting the plants and the place as it creates a kind of calm and calm, as if white light were actually used.
15. Taconic Retreat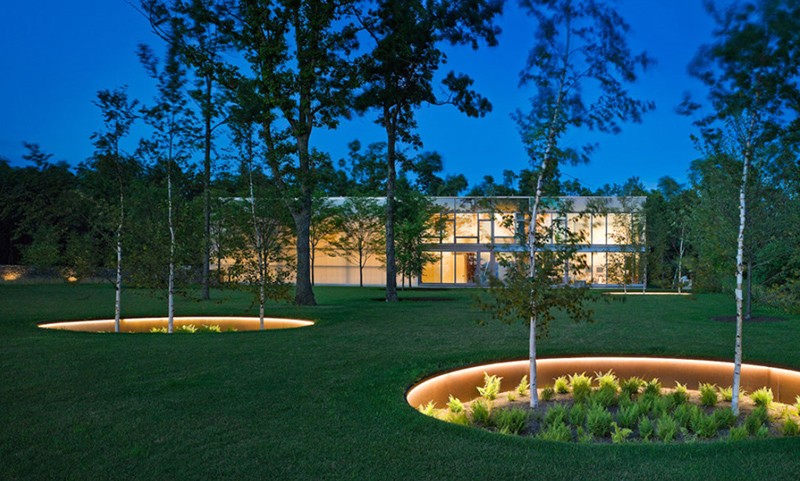 From this angle you can see that there is at least one one or more holes in that back yard that are lit like these two circular holes / planters. It's a nice way to showcase your plants and make your garden stand out at the same time!
16. Tesvikiye House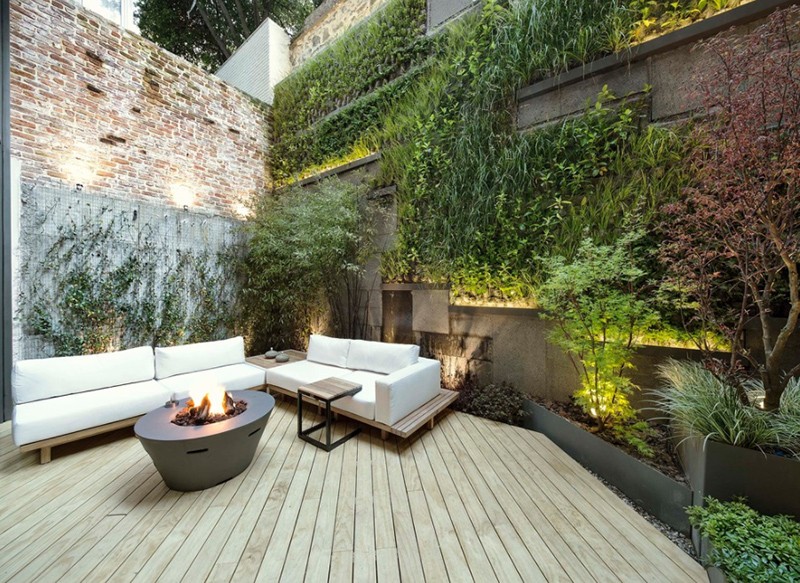 I don't think white furniture is best for outdoors, but if the material is weatherproof in some way or something – it could possibly work. The pit in the middle serves not only for the lighting by the plants but also for lighting that this room needs at night.
17. Las Alturas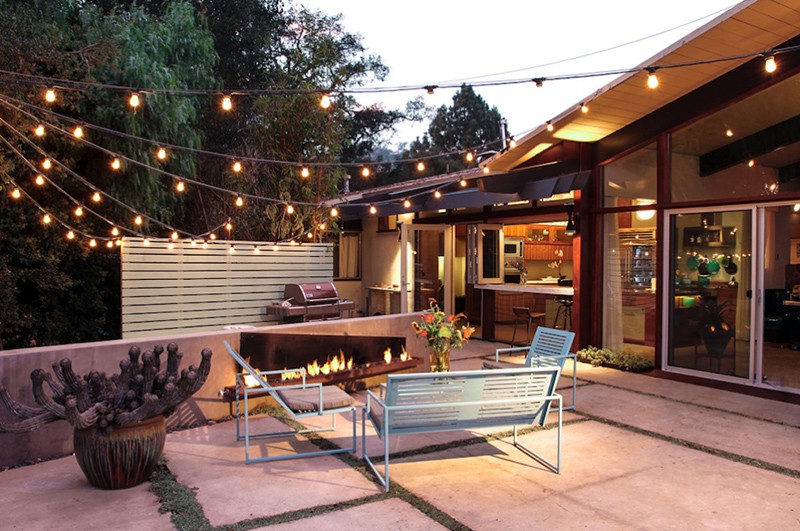 This is a beautiful outdoor space! A small fire pit on the wall and lightbulbs attached to the tree and connected to the side of the house is both functional and pretty.
18.Sockol residence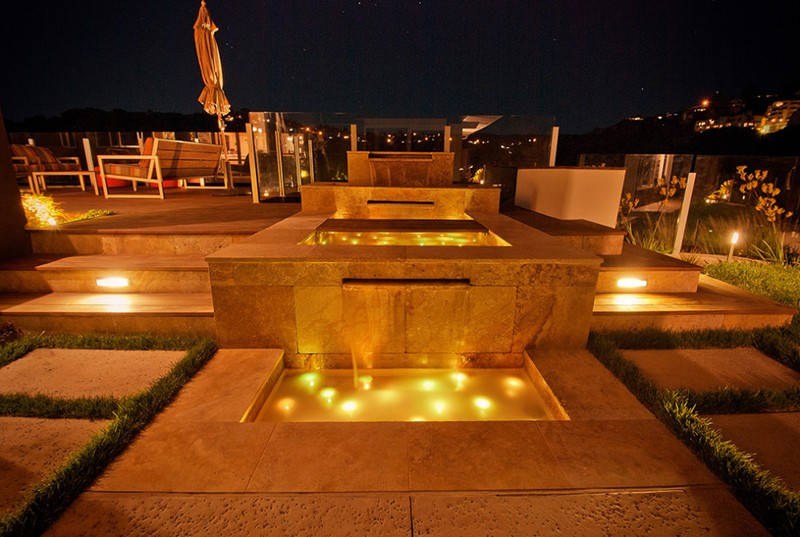 Totally romantic, totally awesome! This outside area is indescribable – the lighting is well done and the platform created for this area is just fantastic. I totally love it!
20. Timbertech New York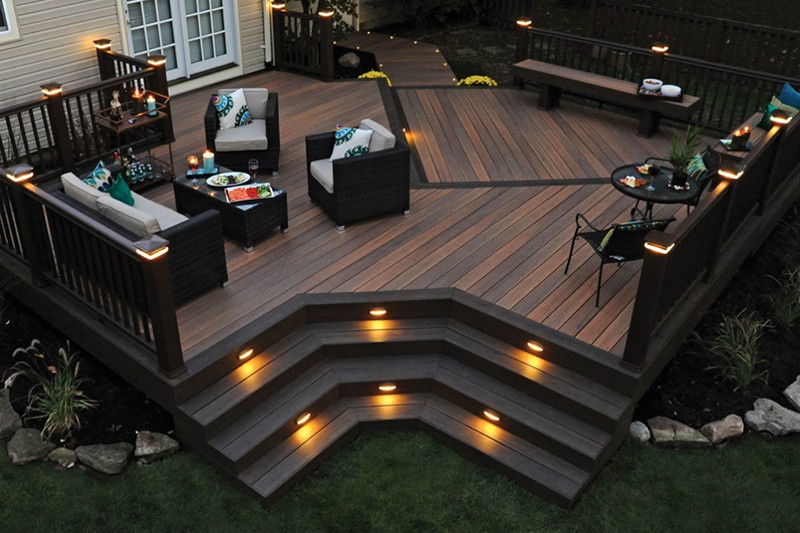 Basically a terrace, this area has great decor – from the furniture arrangement to the lighting on the posts and even on the steps and the flooring is just wonderfully done. This is easy on the eyes and also pleasing to the pictures you would be taking here.
If this list of 20 backyard lighting ideas you can do for your home interests you? I think you'd want the 20 easy DIY outdoor lights to light up your garden too! Both lists have amazing ideas that you can actually use on your own home! The rooms are wonderfully designed to meet the needs of customers and viewers like you and me.