I think decorating eggs is really fun. I made some eggs but couldn't finish them. I thought I was the only one who kept empty egg shells in my drawer, but there are other people who enjoy making things that save egg shells and make beautiful decorations out of them – Easter or not. Well, you decorate eggs not only for Easter, but even on a normal day.
What we are going to show you today is a list of DIY eggs for home decoration. Of course, most of them are for Easter, but some could also be used for everyday home decor. You will see this in the list below where you can use different materials from paint to gold leaf. Scroll down and enjoy these beautiful and very creative egg home decorations that are perfect as a centerpiece, a mantel, or simply on a shelf or console table. Here we go!
1. Easter Egg Tree Centerpiece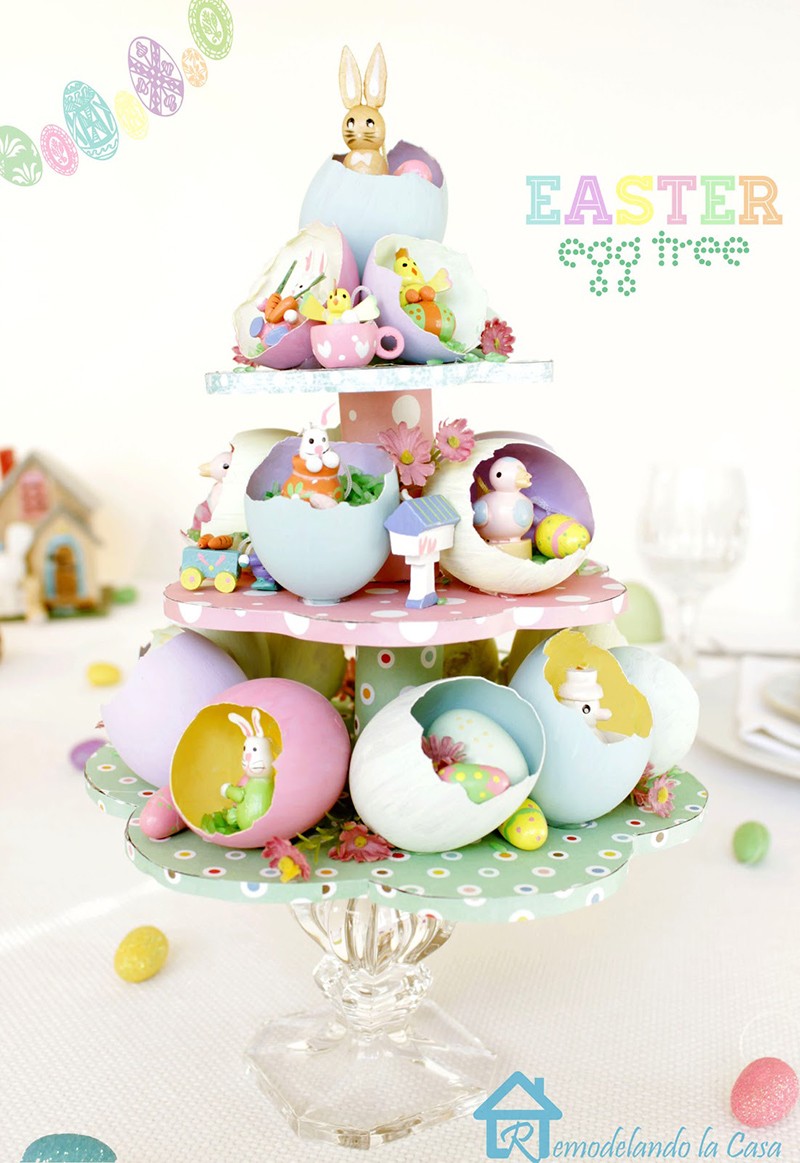 remodelandolacasa
How cute! Small bunny toys were placed in real eggs painted with different acrylic pastel colors. The stand was made from cardboard and toilet paper roll. Yes, everything is DIY and looks really great!
2. DIY Easter Basket Centerpiece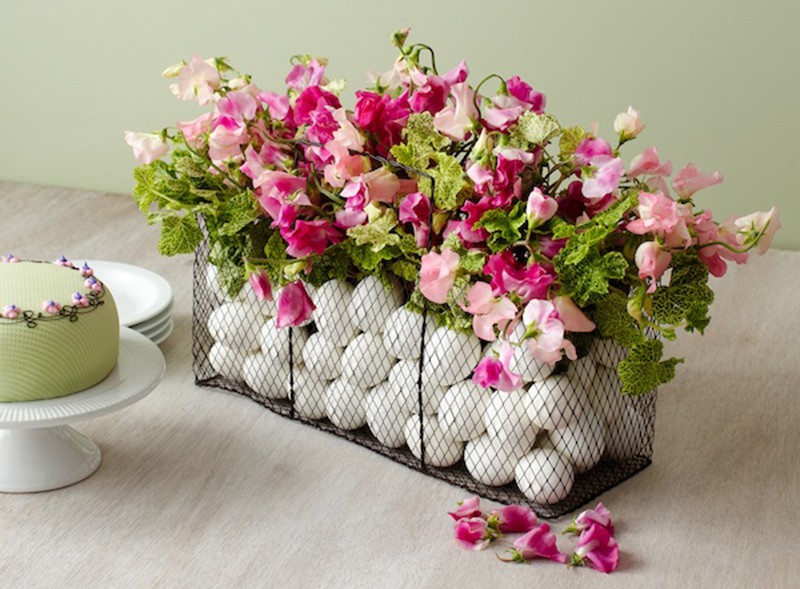 Tulipina
For this example, a wire basket will be filled with 5 dozen boiled eggs and then sweet peas Filled Two shades of pink and geranium leaves have been added. In the center of the wire basket is a glass vase that the flower fits in.
3. Gold Easter Eggs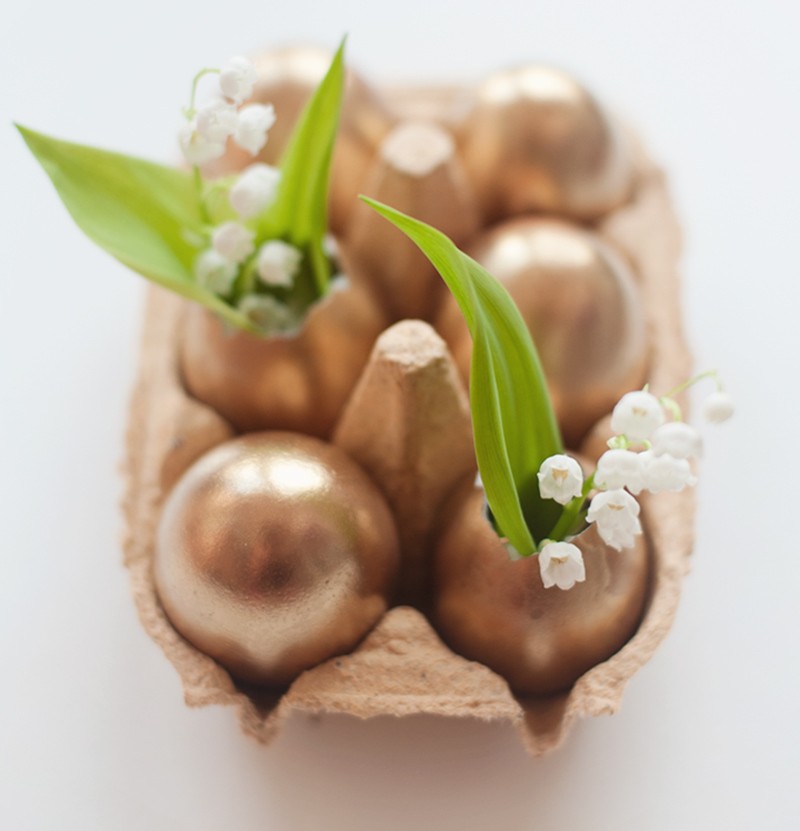 79 Ideas
Why don't you sprinkle eggs with gold? It's much nicer if you open part of the egg to make a mini vase for small flowers!
4. Moss-Covered Easter Eggs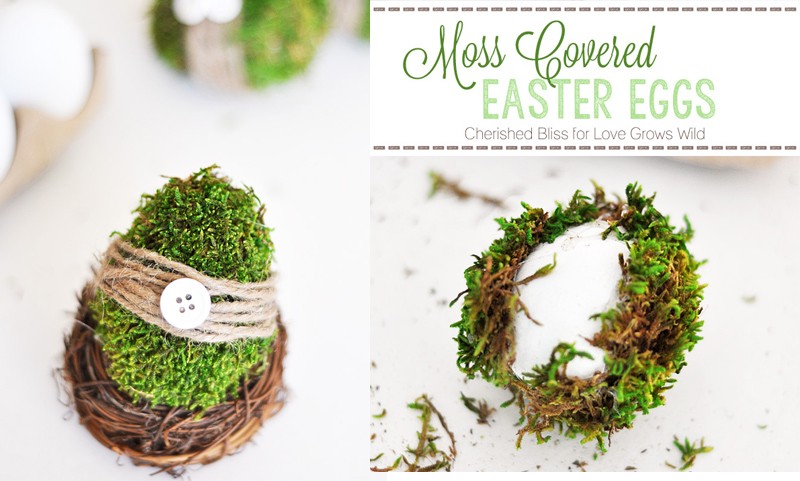 Cherished Bliss
Love this one! The egg is covered in moss and was placed on a DIY nest. What's even cuter? This button above it!
5. Adorable Easter Egg Tree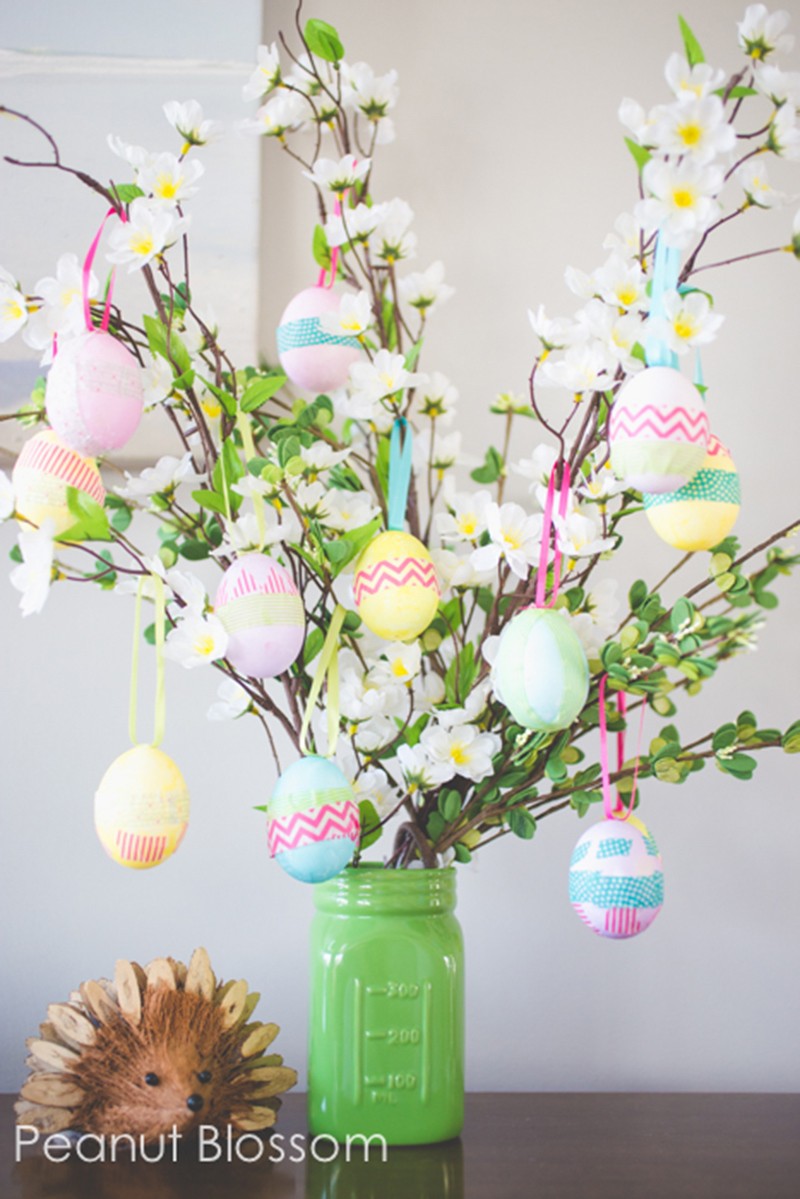 Peanut Blossom
I think I had a lot of fun making this one! Just look at how it turned out with so many pretty colors and patterns.
6. Homemade Egg Pinatas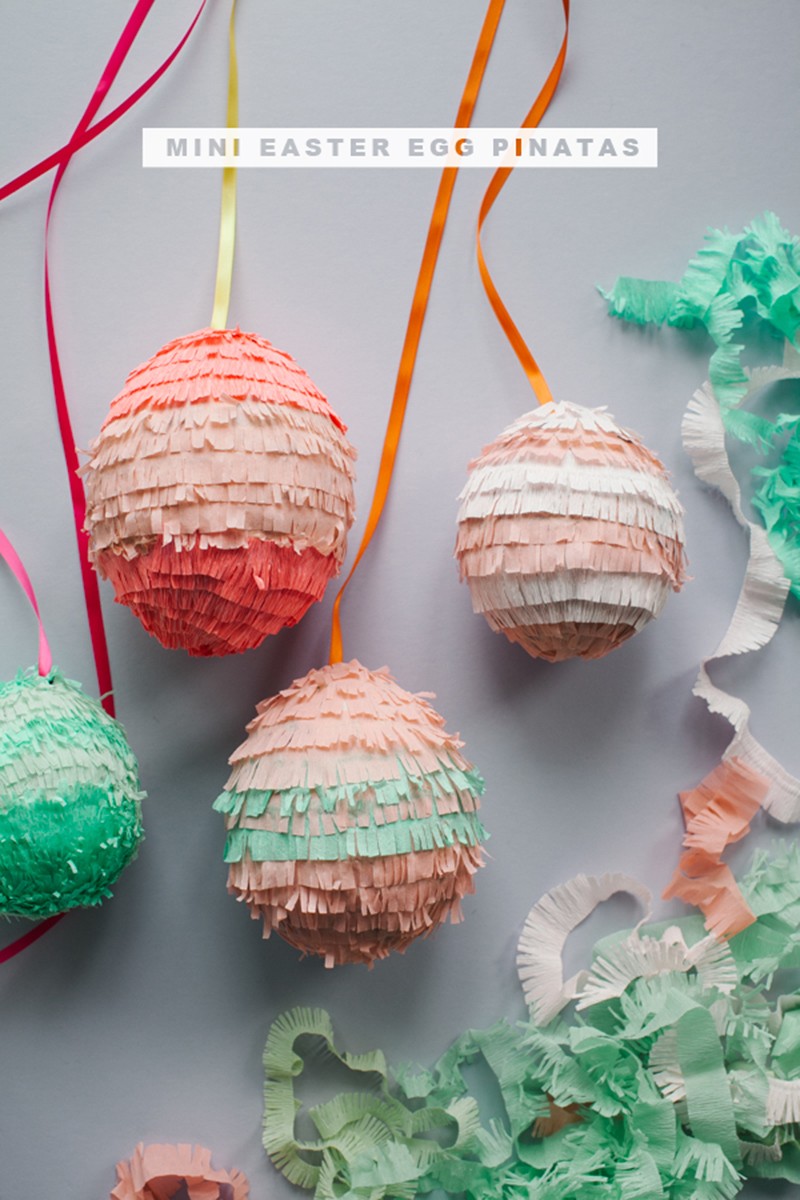 Oh Happy Day
How about egg pinatas? Just take some balloons and then stick pieces of newspaper on them. Cut crepe paper in different colors. Really super cute!
7. Gold Leaf Easter Eggs
A Pumpkin and a Princess
After you dye the eggs the color you want, place a gold leaf on it and you'll get nice balls like these.
8. DIY Cement Easter Eggs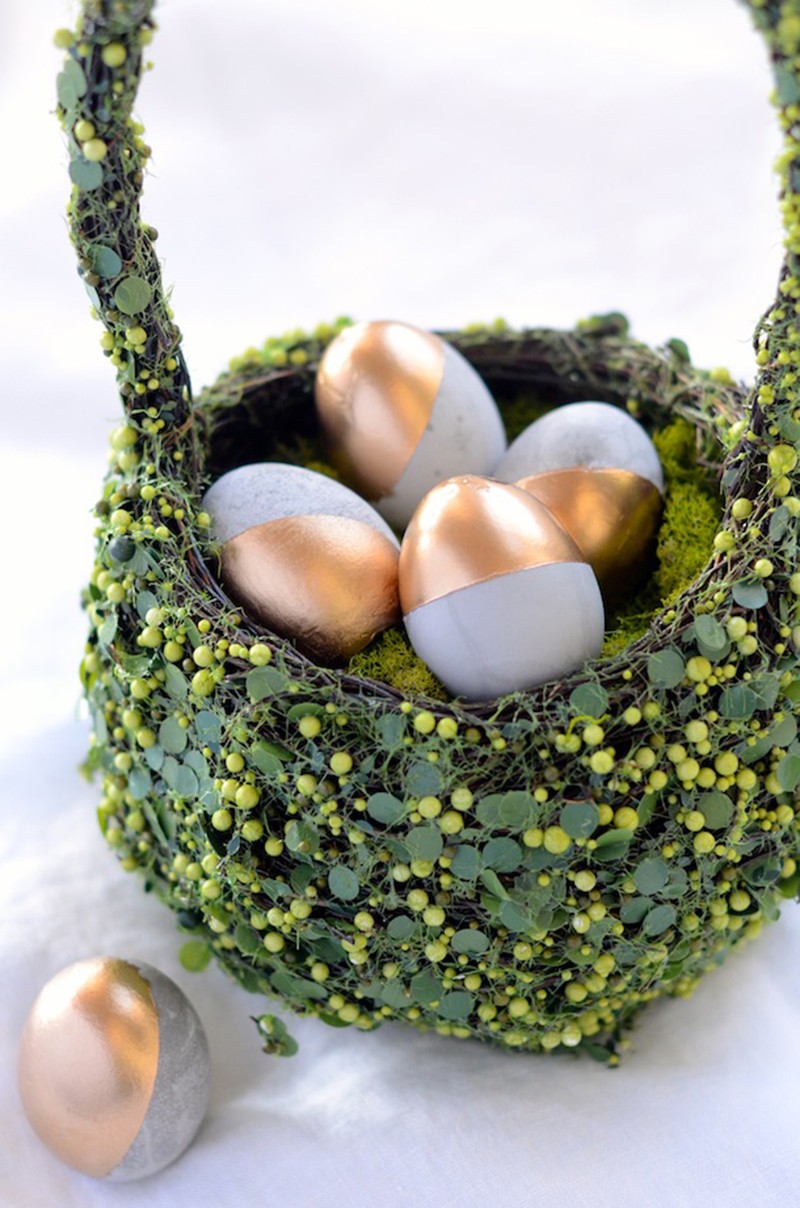 Camille Styles
Open some eggs and pour cement inside. Once dry, peel off the eggshells and you'll get these beautiful eggs! But it is not finished yet.It looks prettier when put on this basket!
9. Watercolor Butterfly Eggs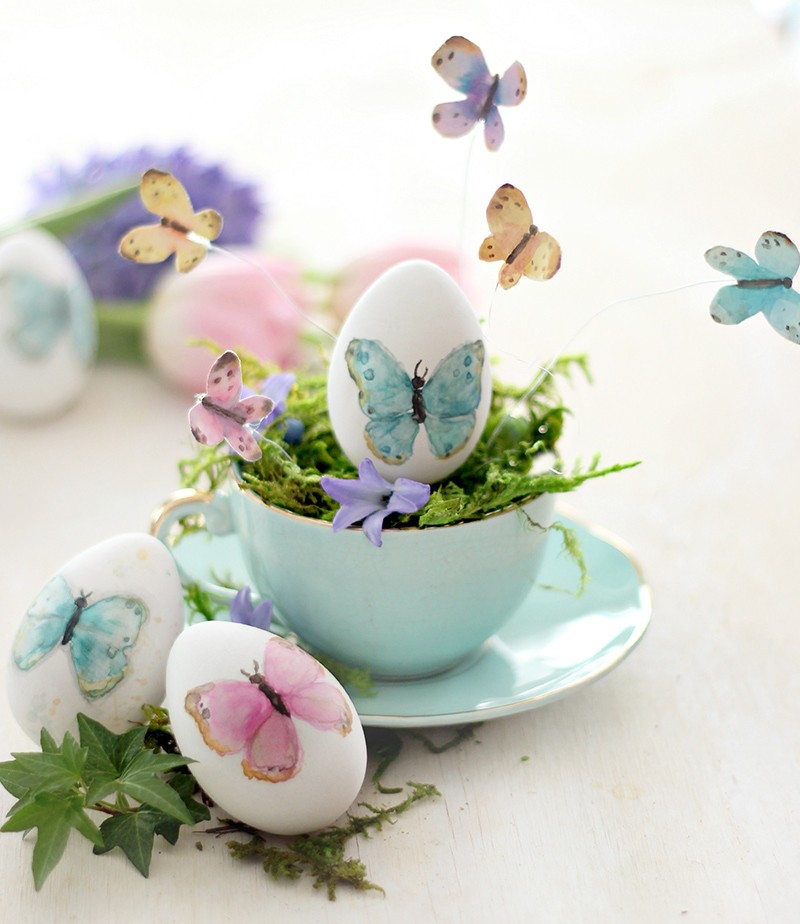 Craftberry Bush
Isn't that gorgeous? Eggs were painted with butterflies for creative arrangement.Easter Egg Topiary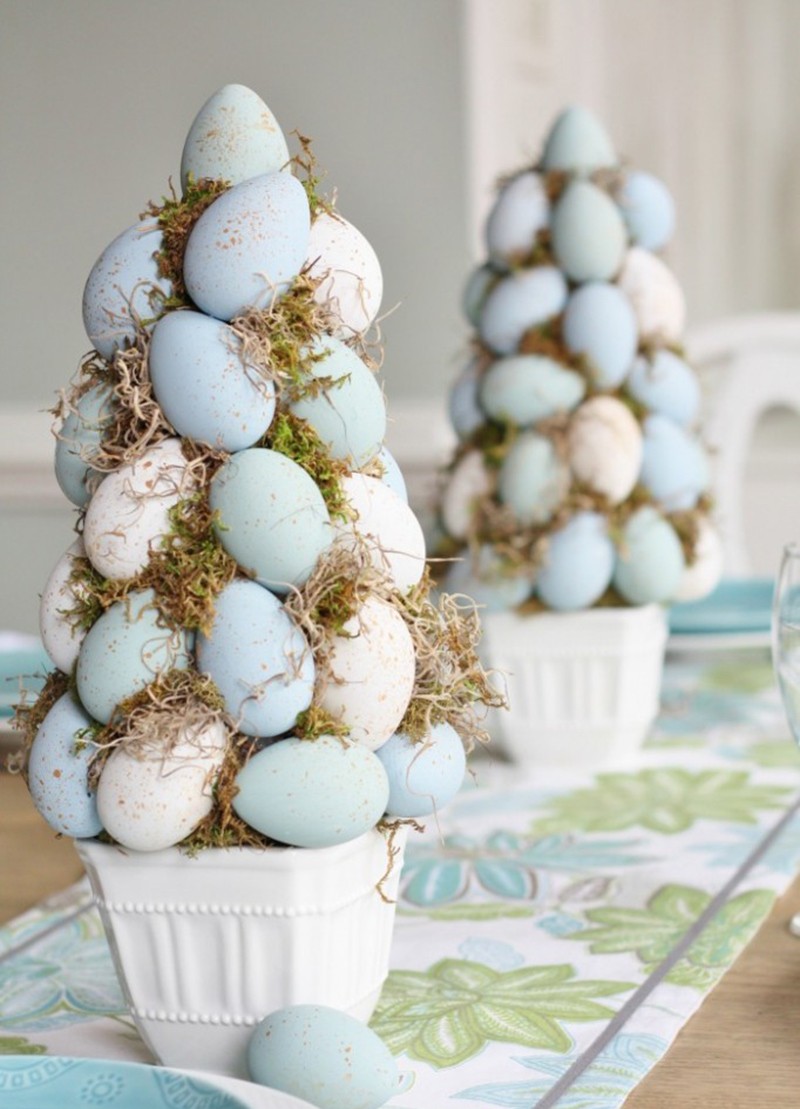 Sand and Sisal
Use craft eggs or Paper mache eggs, then paint them any color before combining them with Spanish Moss and Green Moss.
11. Ombré Easter Egg Floral Wreath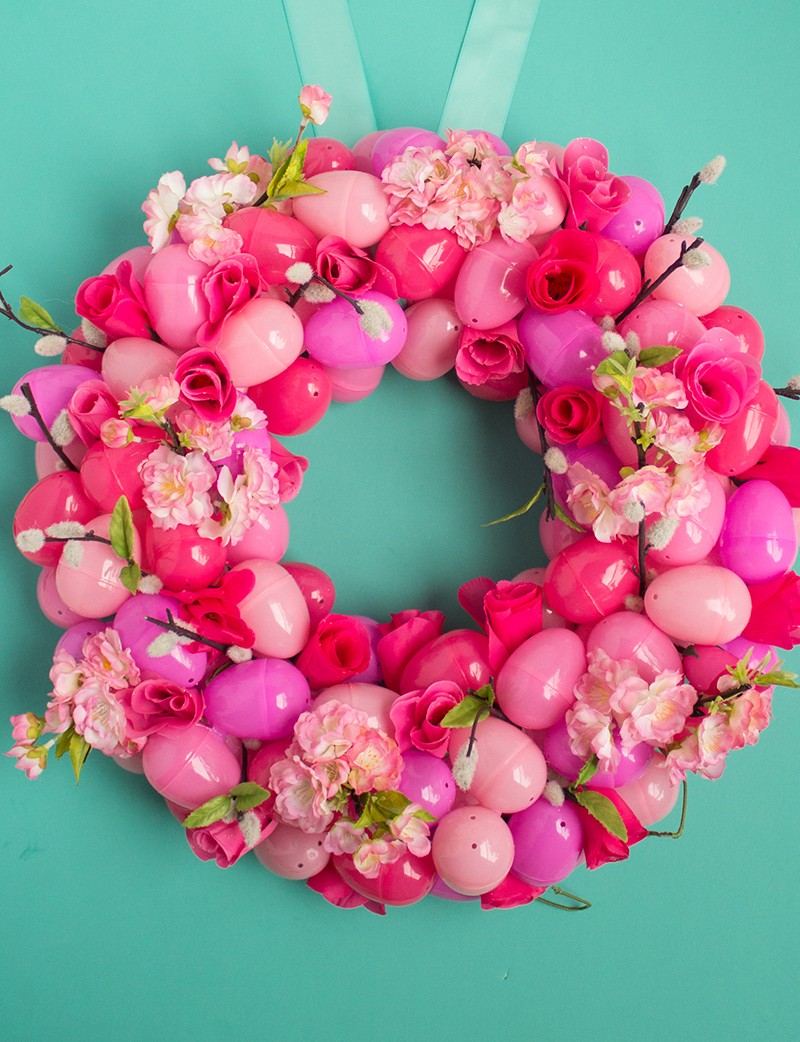 Oriental Trade
Assemble pink plastic eggs and add some flowers to complete this beautiful one to receive a wreath! And note that for this ombré effect you need to use different shades of pink eggs.
12. Easter Egg Planters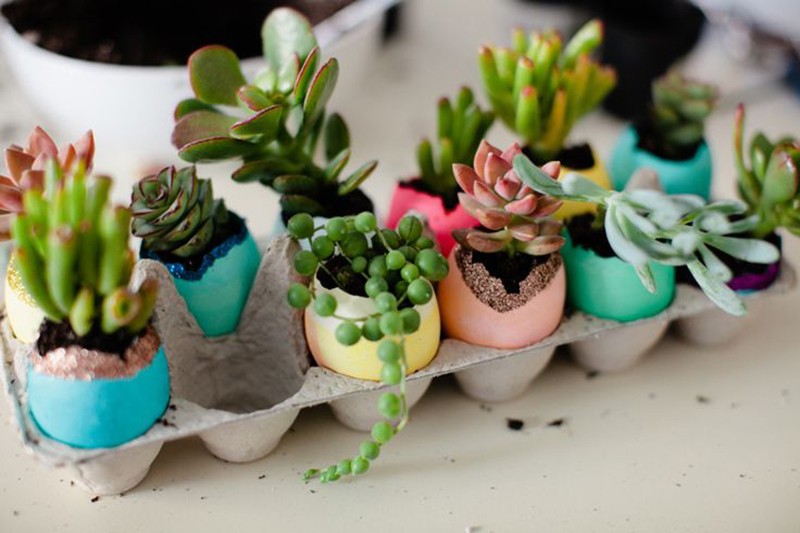 Granite Morphings
If you love succulents, you would surely like this idea. Use some empty eggshells. Spray paint them. Open one side and add soil, then plant your succulents. Just so cute!
13. Paper Napkin Decoupage Eggs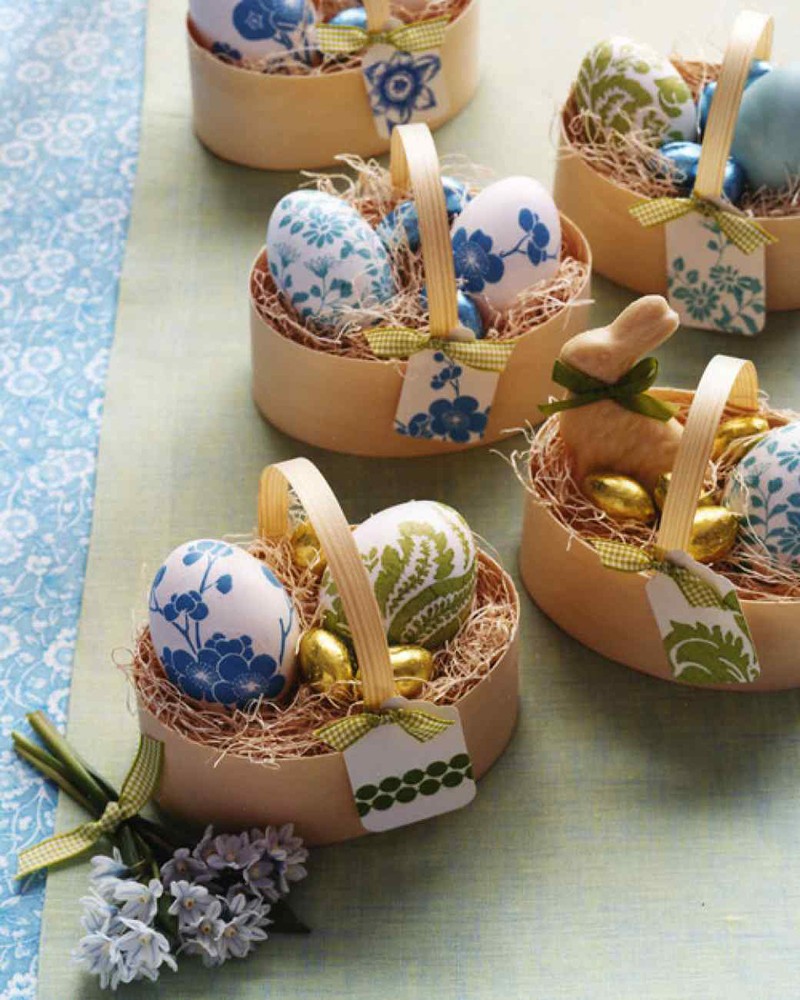 Martha Stewart
Obtain a napkin with nice prints and cut along the print to make it around them on the napkin to decoupage eggs. Make a cardboard basket for your beautiful eggs.
14. Target Dollar Egg Tree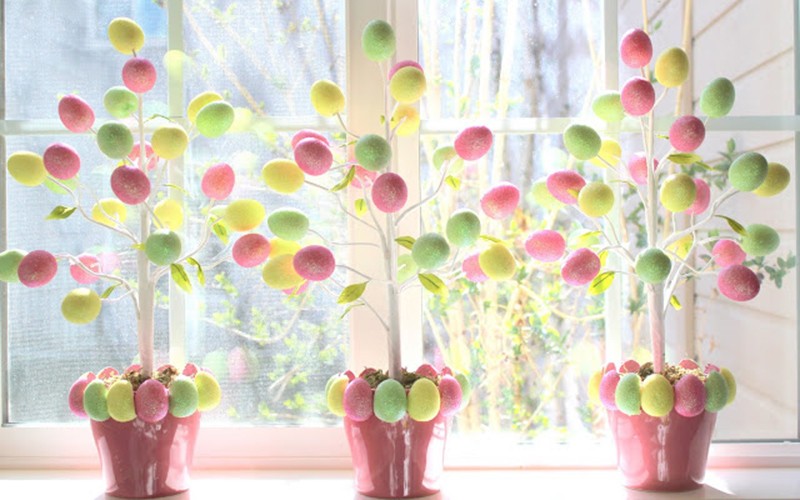 Crafty Sisters
Add some foam glitter eggs on a branch for this beautiful home decor receive. You can certainly use this outside of the Easter period.
15. Eggplant Vase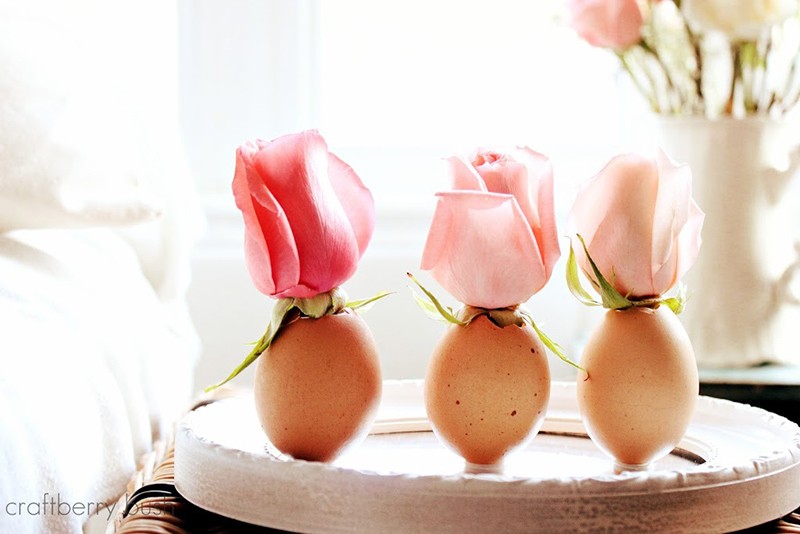 Craft Berry Bush
A very simple eggplant vase. Just stick it on a mirror with candle wax after opening the top part to let the flowers come in.
16. Centerpiece of a DIY Eggshell Tealight Candle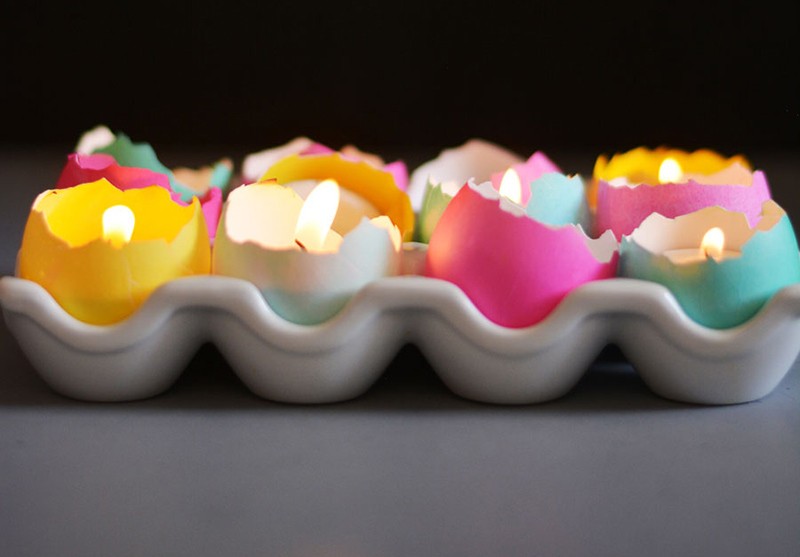 A little inspiration
You can also use the eggs as candle holders by placing the candles inside sculpt Create cute tea lights!
17. Candlestick Hack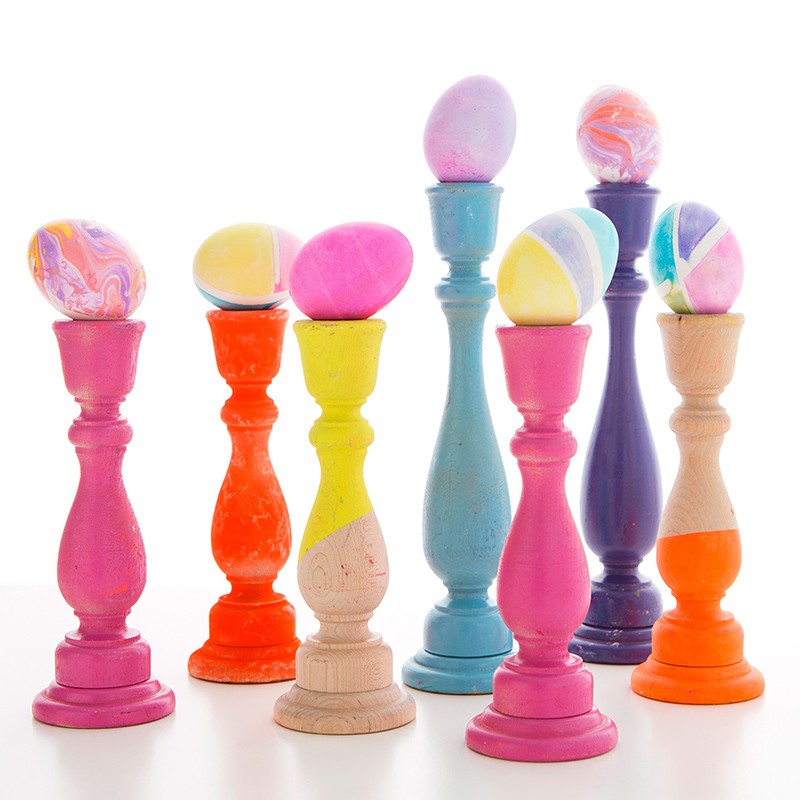 Brit Co
All you have to do here is draw something. Paint the eggs and candlestick, then place the eggs on top and you're done!
18. DIY Soywax Egg Shaped Easter Candles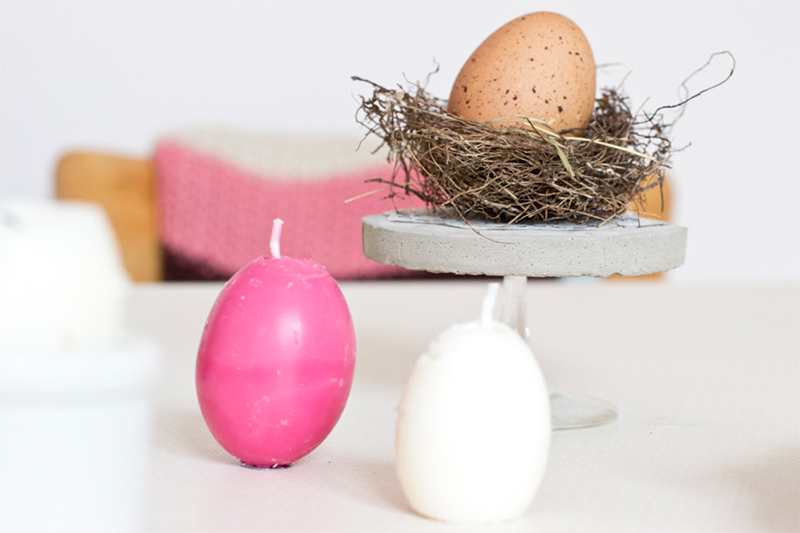 Look what I made
Aside from the tea lights in the egg shells, you can too actually make egg shaped candles.
19. Egg Crepe Paper Flowers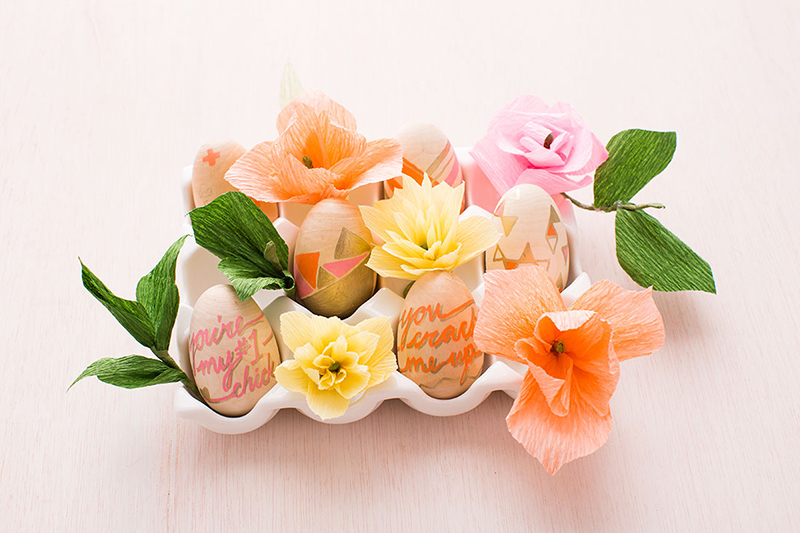 Brit Co
Simply decorate your eggs with marker and write some messages on them.Fragile Egg Vase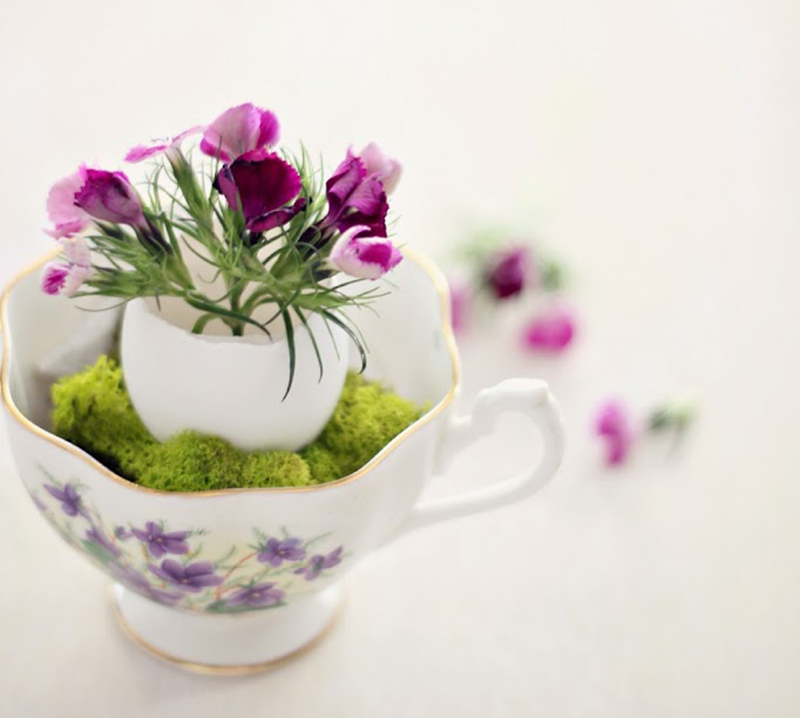 Craft Berry Bush
Use an egg, put it in a cup with some moss and add Then add some flower that you like. You can make a lot of mugs like this.
These are all super pretty! Cuteness overload! I am sure that after seeing this list you will realize that you just wasted those eggs that you threw away because you can actually make something very cute with them. Now tell me which of the DIY egg decors do you think you would try it?