Ready for Halloween? Meanwhile, you're already preparing your decorations.
But there may still be some things you need to add. Or maybe you feel like something is missing in your home decor.
You may have an idea but aren't sure how to make it or where to buy it.
Well, we've got you covered!
You don't need to spend a lot to create a spooky and spectacular Halloween home decoration. There are many DIY that could teach you how to make easy and inexpensive Halloween decorations.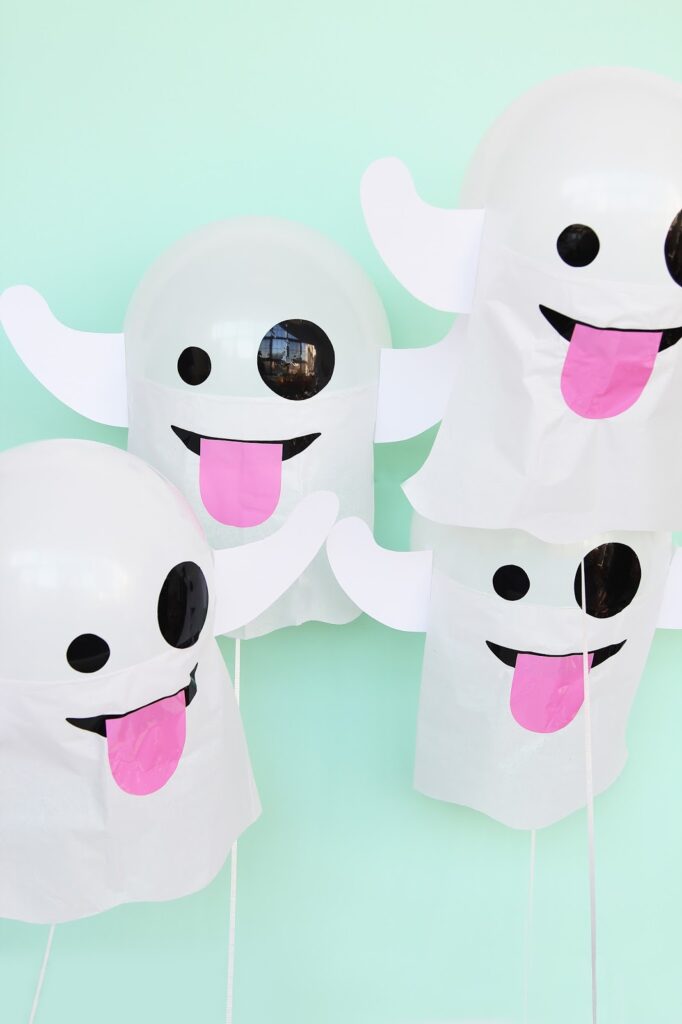 So what are you waiting for?
Scroll down and check the:
1. DIY | Super Spooky Halloween Decorations
This guide has everything from making spooky looking candles to setting up your wreath with plastic skulls. You will surely love this!
2. DIY Halloween room decor!
Apart from a ghost balloon, you can see how Cloe Couture decorated her mantel with spider toys, tombs, leaves, and even spooky looking frames Pictures.
3. How to Make Spooky Halloween Room Decor
The bedroom looks really Halloween ready with a cute mummy throw pillow and a beautifully decorated end table. You will no doubt be inspired to decorate your room after seeing this.
4. How to craft ghosts, pumpkins, spiders, webs, etc.
You will learn how to craft various decorations where you turn used eggs into ghosts to make and turn an adorable doll into a creepy wall decoration.
5. DIY Emoji Pumpkins for Halloween Decorations
These are super cute! If you love emojis then this would be a perfect home decor for you. You can even use this for parties.
6. Easy DIY Halloween Decorations
Paint some jars and bottles Halloween colors. Aside from being decorations, they also make great brush holders!
Watch this  to learn how to make four different Burton-inspired Halloween decor for your home this holiday season.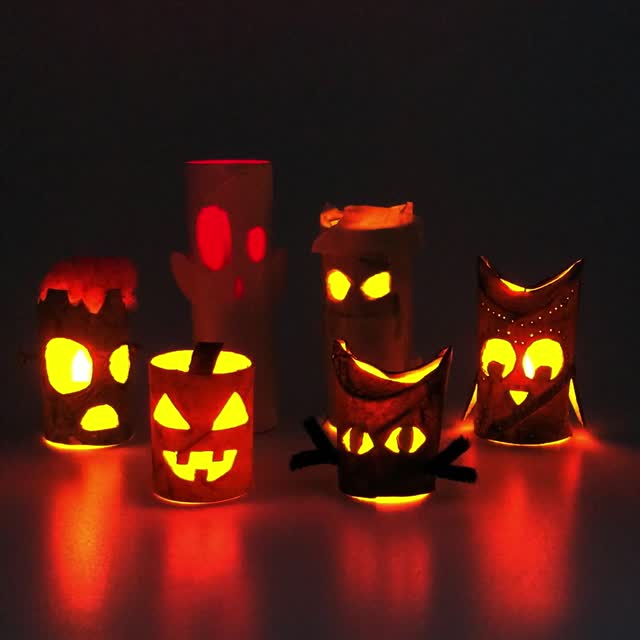 8. DIY Dollar Tree Halloween Decoration
If you want your decoration to have a skull theme then this is for you. Check out how to make home decor and wreaths with plastic skulls.
9. 5 Spooky Yet Stylish Halloween Decorations
Learn some easy, simple, fun, and inexpensive ways to decorate your space with pumpkins and more for the haunted holiday .
Did you know that you can make a Halloween decoration with toilet paper rolls? Check out how to make this and two other decors.
11. Easy and Cheap Halloween Crafts
Your home will be spooky in no time with 6 affordable DIY Halloween decorations to make from your home. You can even make your own t-shirt!
17. Witchy DIY Decoration
If you want to achieve witchy-inspired home decor right now, this is the you need. You'll see tutorials on how to make floating candles, a kettle candle, and more!
18. Four Halloween Decor!| Styloween
In this  you'll get step-by-step instructions for four unique and fun Halloween decorating ideas that are not only easy but inexpensive to recreate are .
19. DIY: Candles with a bleeding eyeball | Halloween Room Decor
You have seen step-by-step instructions on how to make bleeding candles. But this time you can make a scarier candle by making eyeball candles! Watch the  to learn how.
20. Dollar Tree Halloween DIY + Entry Table Decorate
This  tutorial will give you a guide on how to easily and inexpensively decorate your dollar tree and entry table using materials.
After watching the  above, you will surely be excited to create your own decors. Well, you can add some twists to your own designs. You can even use different materials and get the same great results. Just be creative and your home decor will never fail! Now that you already have ideas on how to make these easy DIY Halloween decors, you can get out your materials and start making! And oh, don't forget to check out our list of carved pumpkin ideas or, if you hate carving, try making some uncarved pumpkin decors that look good too!