The kitchen is one of the trickiest and messiest areas in our home, especially when organization is not your thing. Imagine what it would be like to enjoy cooking and hosting every occasion you could get yourself into. That means you have all of the kitchen utensils and implements for every dish there is. Or maybe you're someone who is just starting to live alone and is able for the first time to do things by yourself, including cooking a decent meal for yourself that really excites you. So you go into hunt mode and grab the kitchen utensils and gadgets you think you need.
But there is one problem: you get overwhelmed with the intricacies of the kitchen utensils and you thought, how am I supposed to squeeze it in all those tools in my limited kitchen space without going crazy?
So what can you do about it?
Don't worry. There is a solution.
The cool thing is that you always have the answers at hand. There are tons of simple, innovative, and creative ideas and tips online to help you organize even the smallest appliance in your kitchen.
You'll see today. 20 Amazing DIY Kitchen Utensil Holders That Are Both Practical and Functional. It will help you optimize your kitchen space, limited or not, without sacrificing your sense of style or breaking your bank. All it takes is your creative skills and your keen eye to see the things that are in your home and make it special.
What are you waiting for? Grab some paint, an old door, or a tin can that you might not find that useful at the moment, and let's get started!
1. Repurposed Wine Cork Utensil Organizer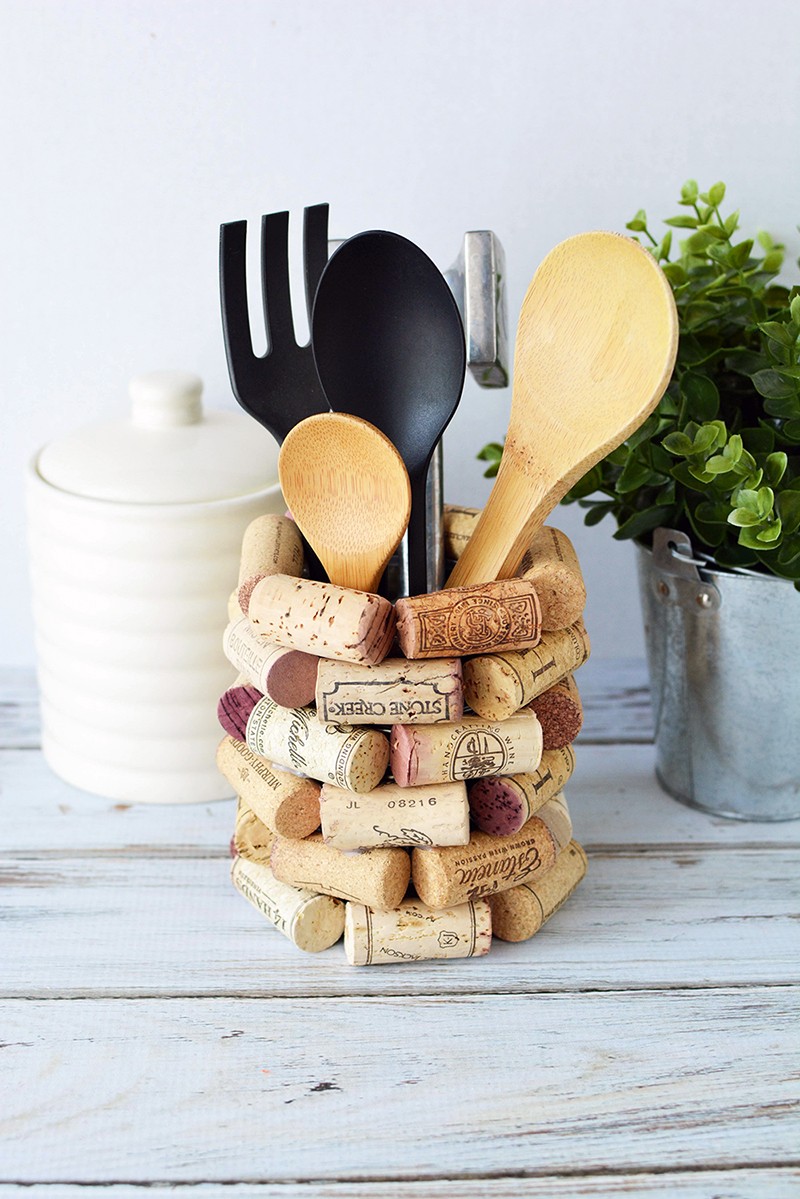 A Magical Mess
If you are a wine drinker and somehow find that you own a lot of wine corks, then this project will surely use these gems. It gives your kitchen a distinctive accent and keeps your utensils tidy.
2. Wooden wall bracket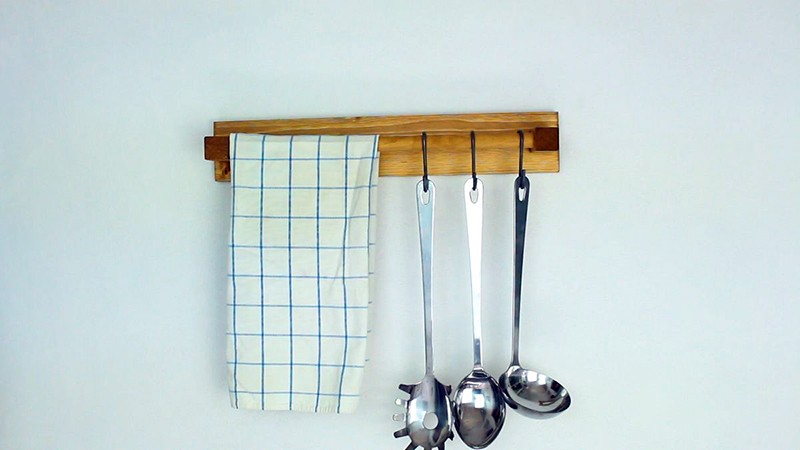 Homedit
Assembling the storage unit is a smart move for those with limited space. This wood holder could offer you a lot of storage options. You can hang buckets to hold more kitchen utensils. You can simply hang your towels or add S-hooks to neatly organize your utensils. It's really up to you, but I'm telling you this article will not only help you create space and storage, it will also add a rustic warmth and style to your interior.
It's easier than you think Here's a video that shows how ridiculously simple it is.
3. Upcycled Tin Can Caddy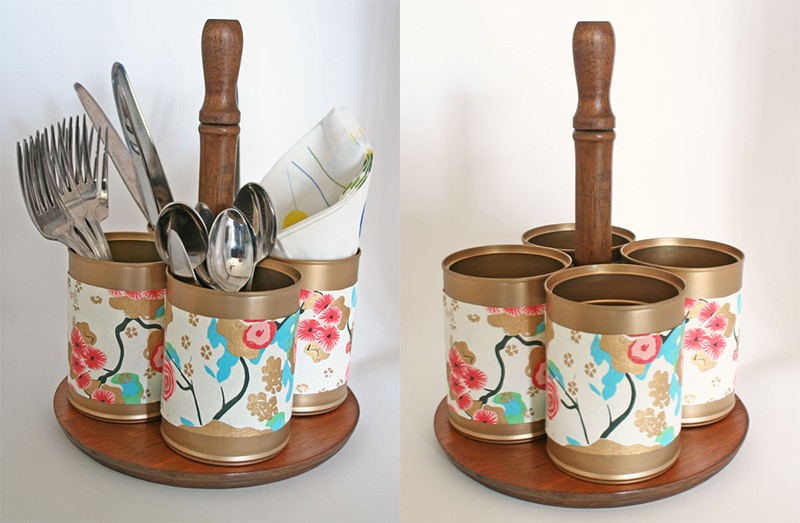 Rhapsody In Rooms
This cute DIY tin can caddy gives your kitchen table a delicate look and feel Place to store and present your cutlery in style.
4. Lego bricks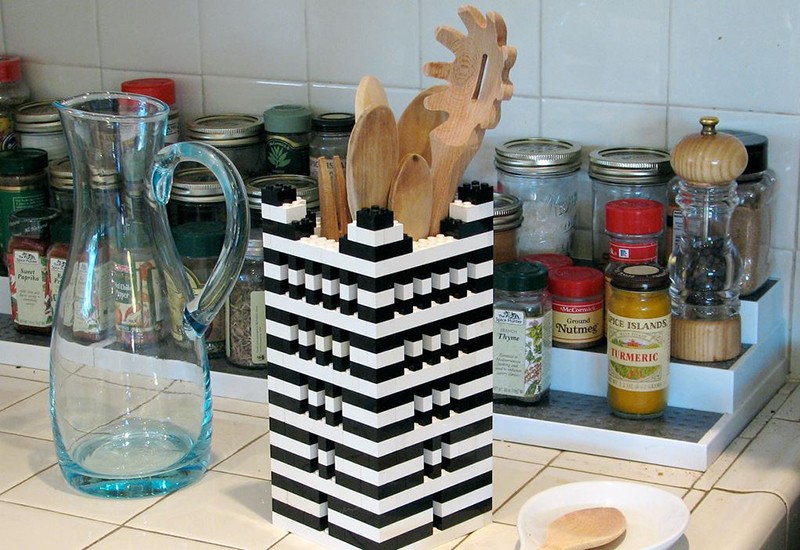 Lenore Edman
If you have Lego bricks lying around the house, call the children and get them together She can make a fun and creative project like this one. The striped castle design above is inspired by the Duomo di Siena. A cathedral in Siena, Italy.
Amazing, isn't it? They'll have an eye-catching and unique accent in your kitchen while acting as an organizer to free up part of your drawer space.