Halloween decorations are not only worn on the face as makeup or on the nails. On the night of October 31st, we also decorate our houses inside and out, so every year we look for new ideas. If you're already starting planning the decorations for Halloween, we share some ideas that you can hopefully brag about making your home look as sturdy as a scene from a horror movie. Decorating the house can be an activity that you can do as a family with your children or nephews. Check out what materials you already have at home and get started on these Halloween decorations. Cardstock, black paint, black marker pen, and masking tape are all you need to turn your windows into a house that ghosts want to escape from.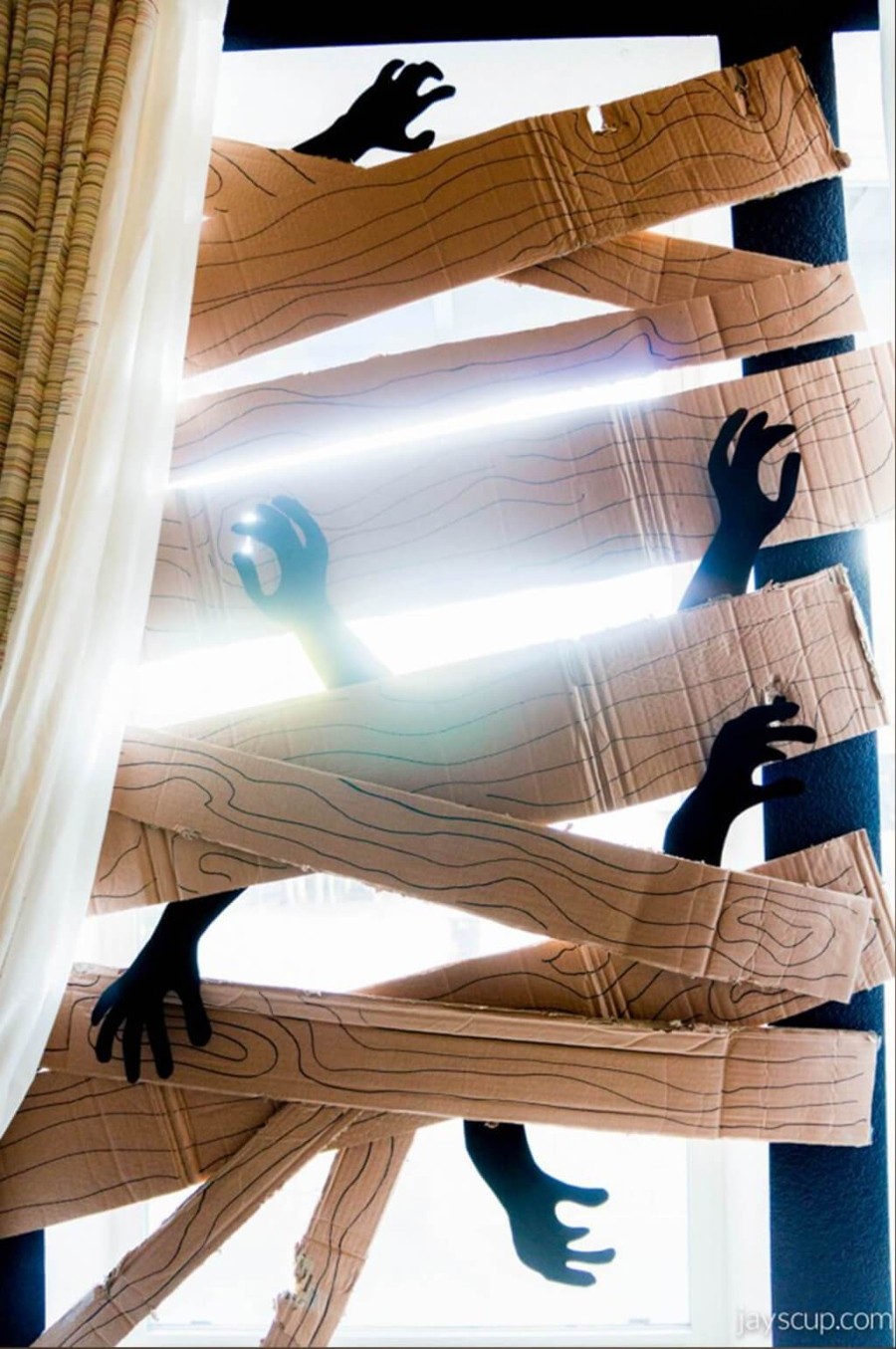 Fill all rooms in your house with paper garlands made of ghosts, pumpkins and even zombies. This tutorial will show you how to make them yourself without leaving your home.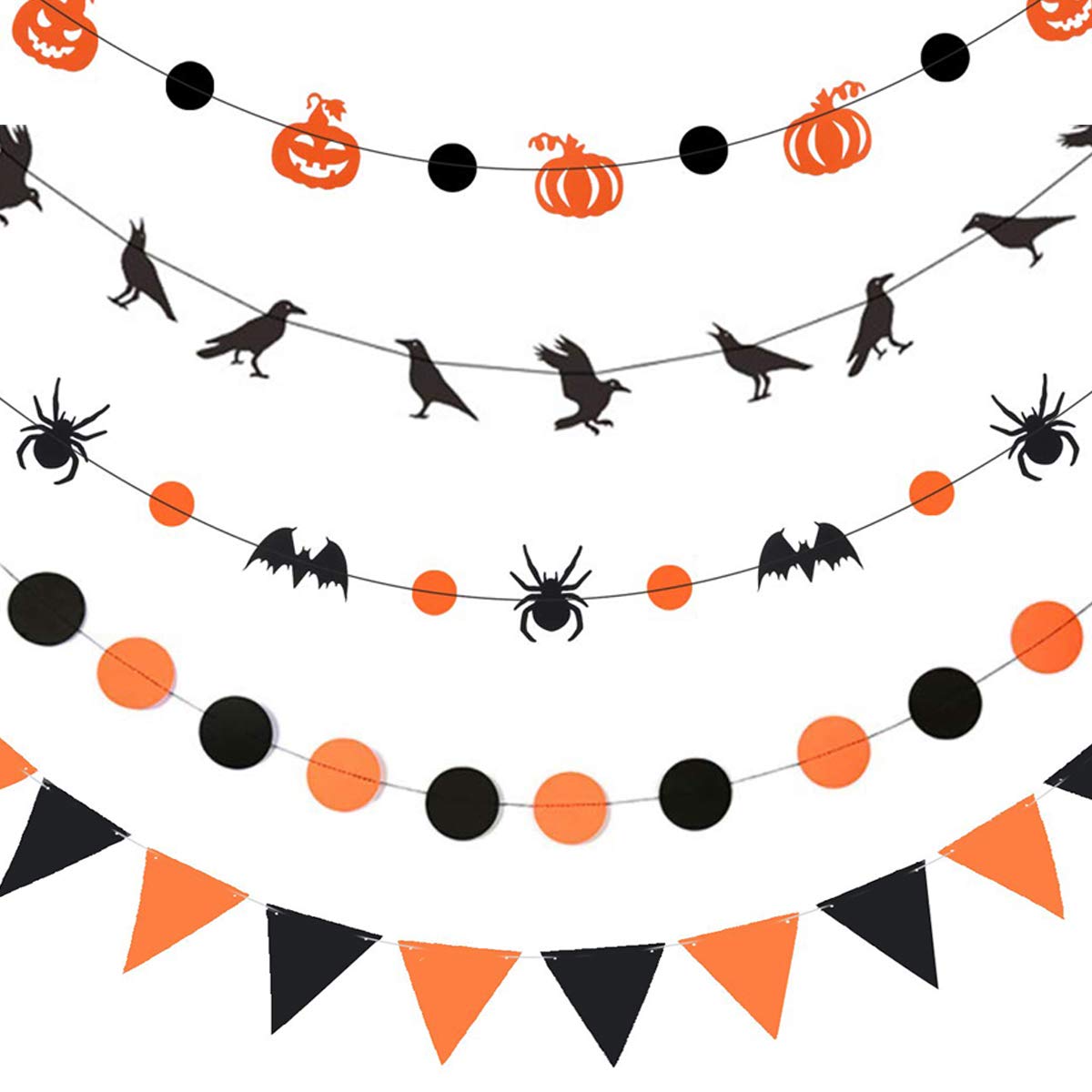 Did someone say haunted house? No one will be able to withstand these ghosts made of a balloon and white napkin; You don't have to buy expensive materials to get the best decoration , your creativity will do.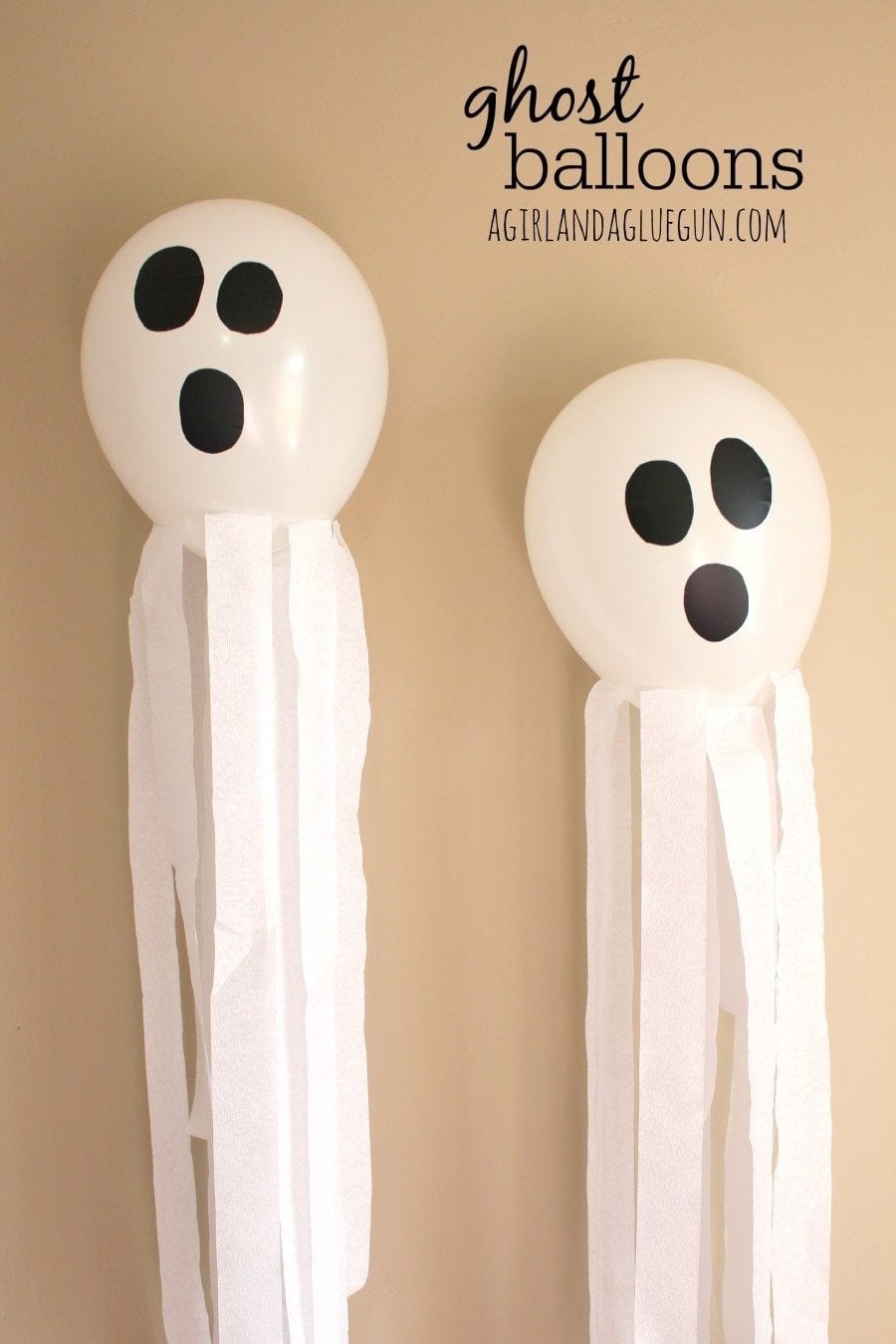 With a black felt pen or paint you can turn the typical paper lanterns – which can be found in Chinese shops – into cute pumpkins. When you find the blank, you can also give it a ghost's eyes and mouth.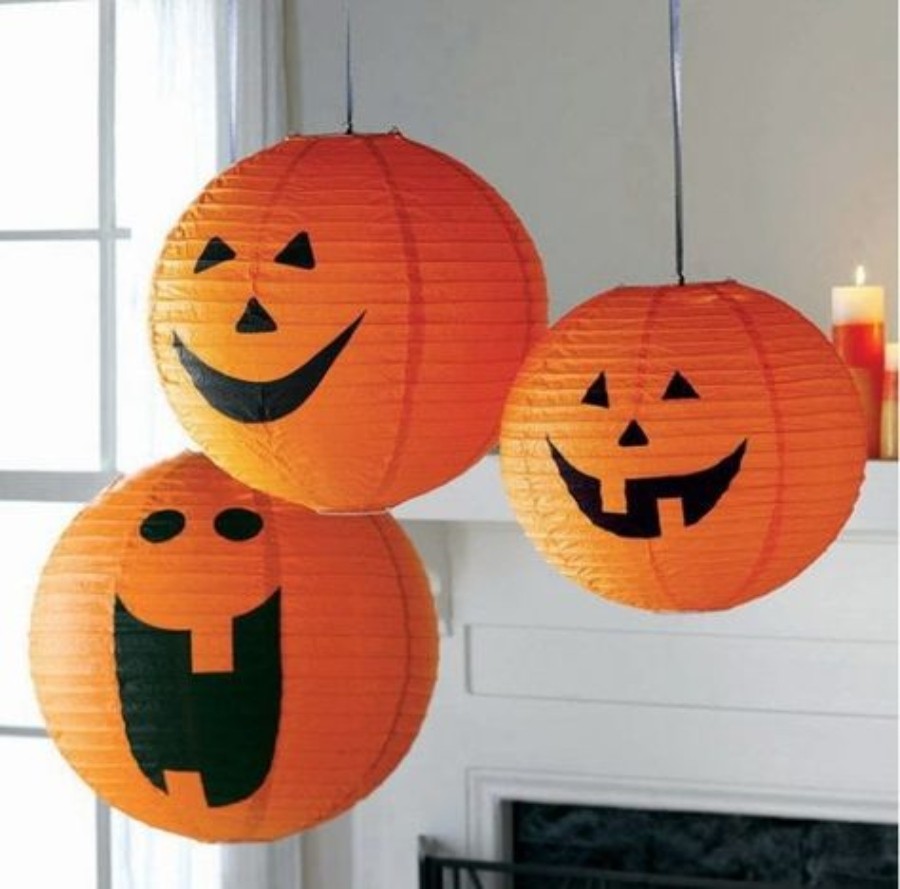 If you live in an apartment or two story house, make the stairs an extra guest for the activities you plan with your family.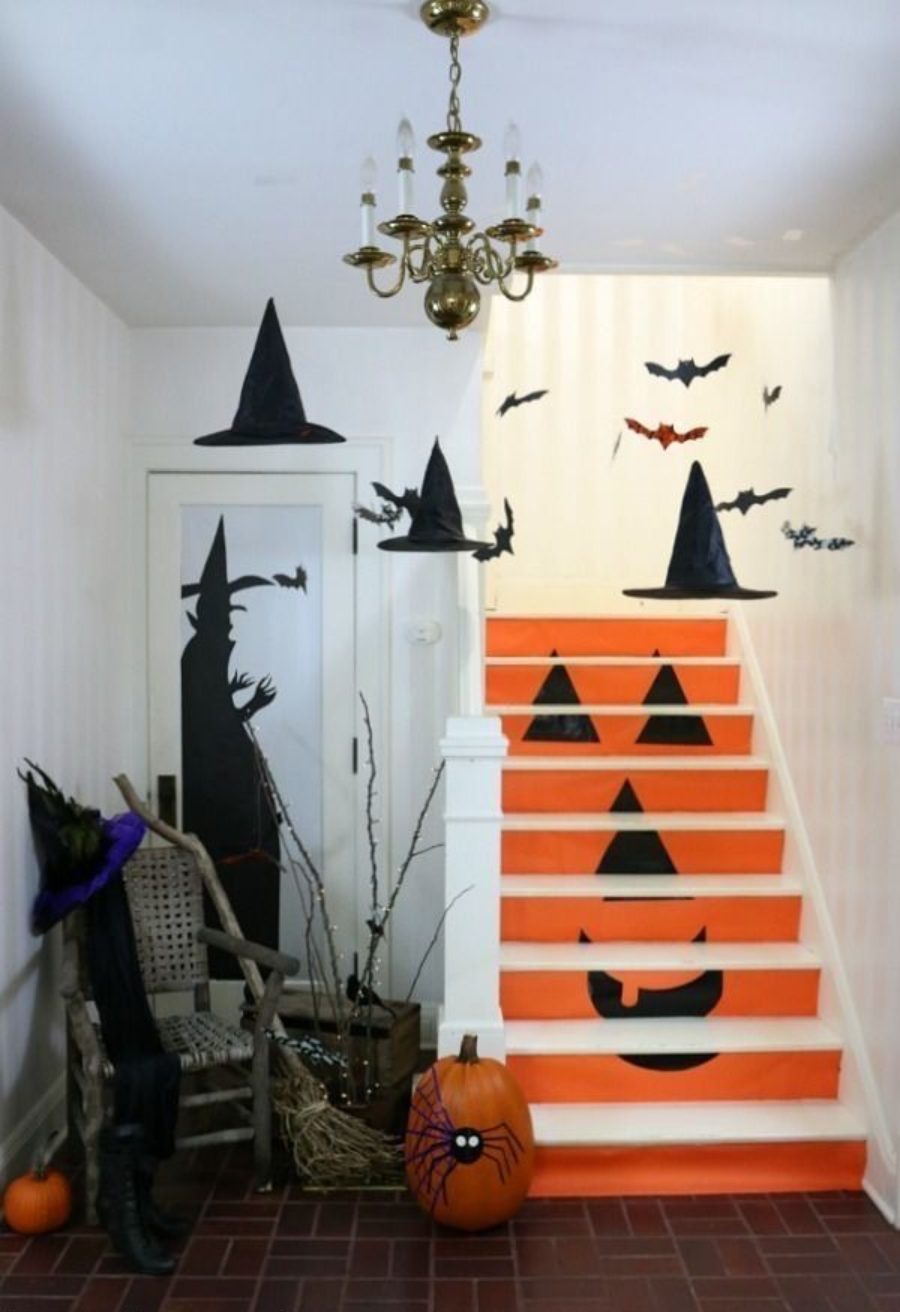 Let the Halloween atmosphere reach your
bathroom
with this simple and cute detail.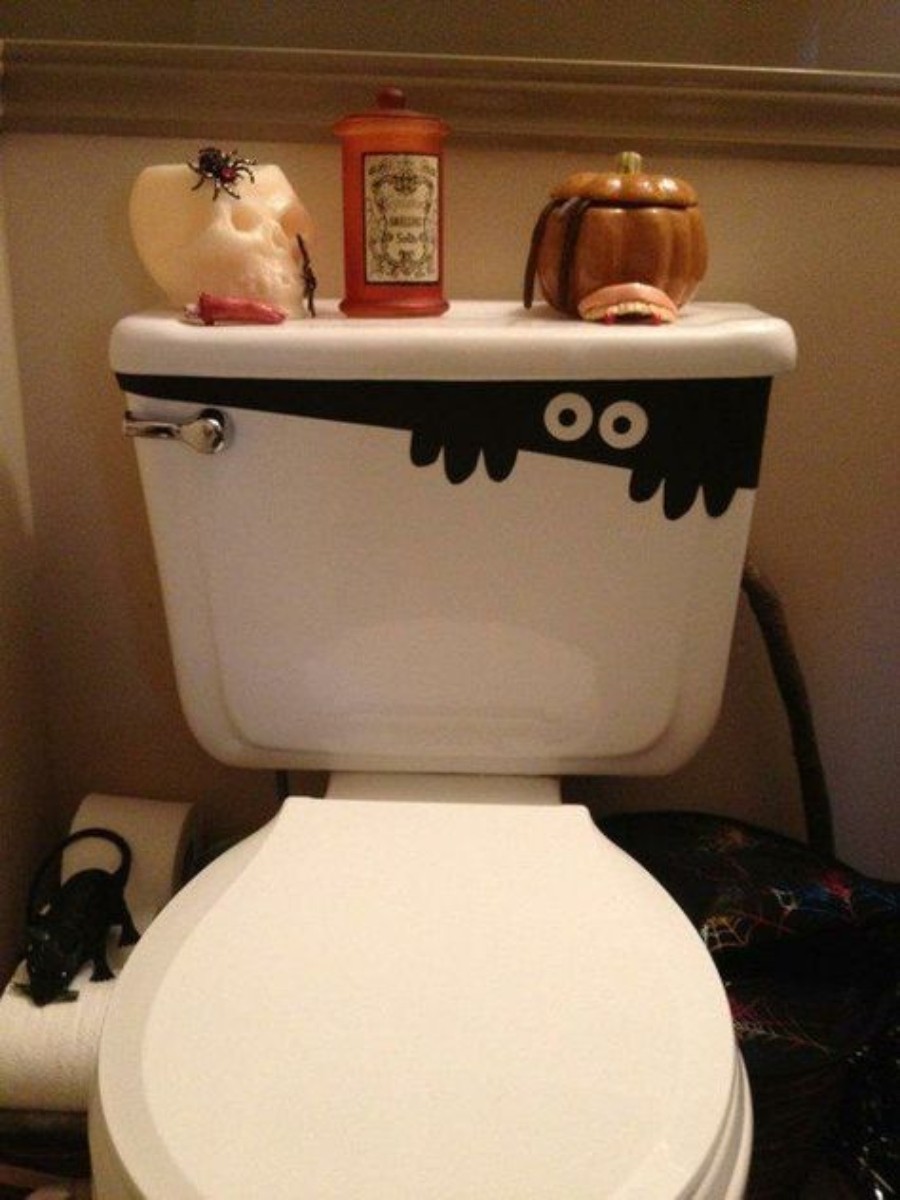 Scare those who pass by your house with these silhouettes of the darkest Halloween characters. How about this witch with her cauldron?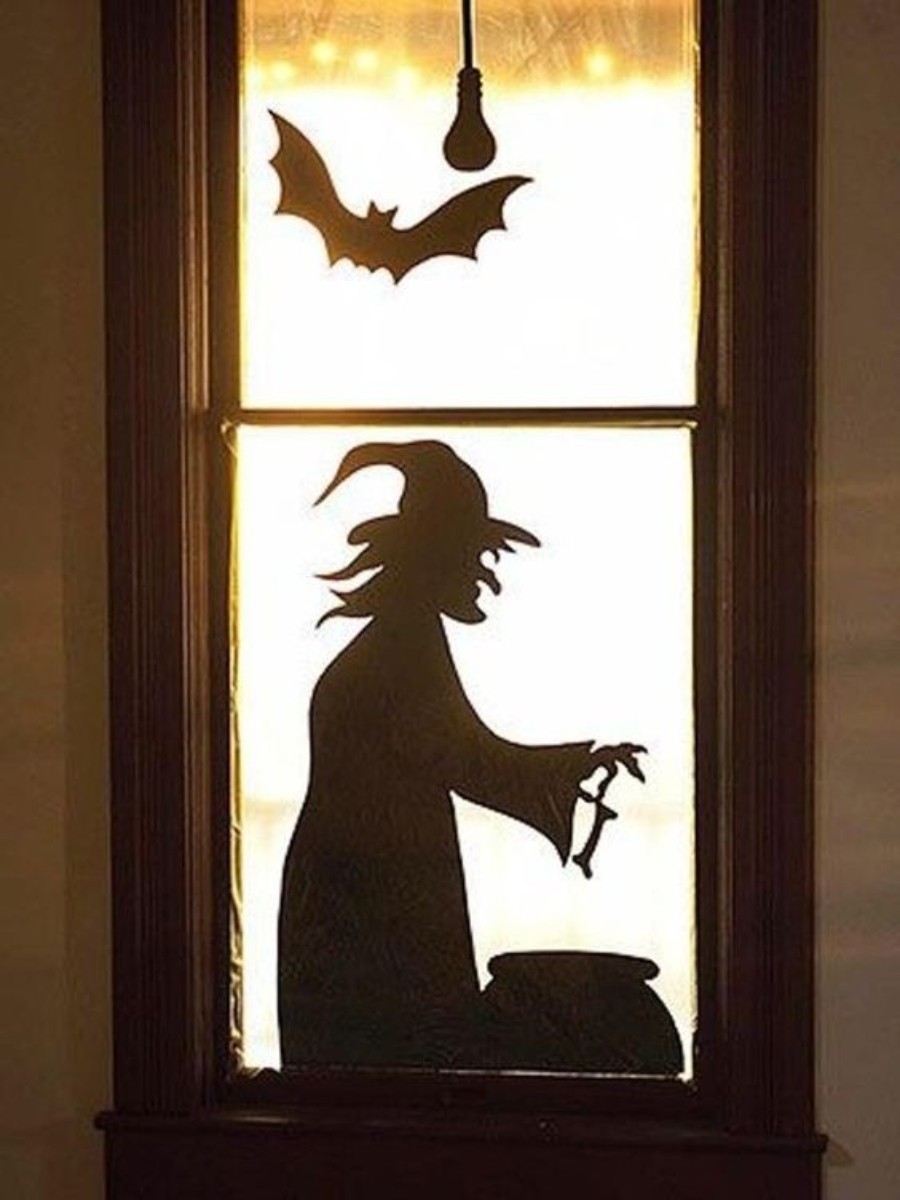 Don't miss your
personalized pumpkin
. This is a good idea to recycle soda bottles and make everything with your own hands.
Find some tree poles, some string, and build this spider web to adorn your door.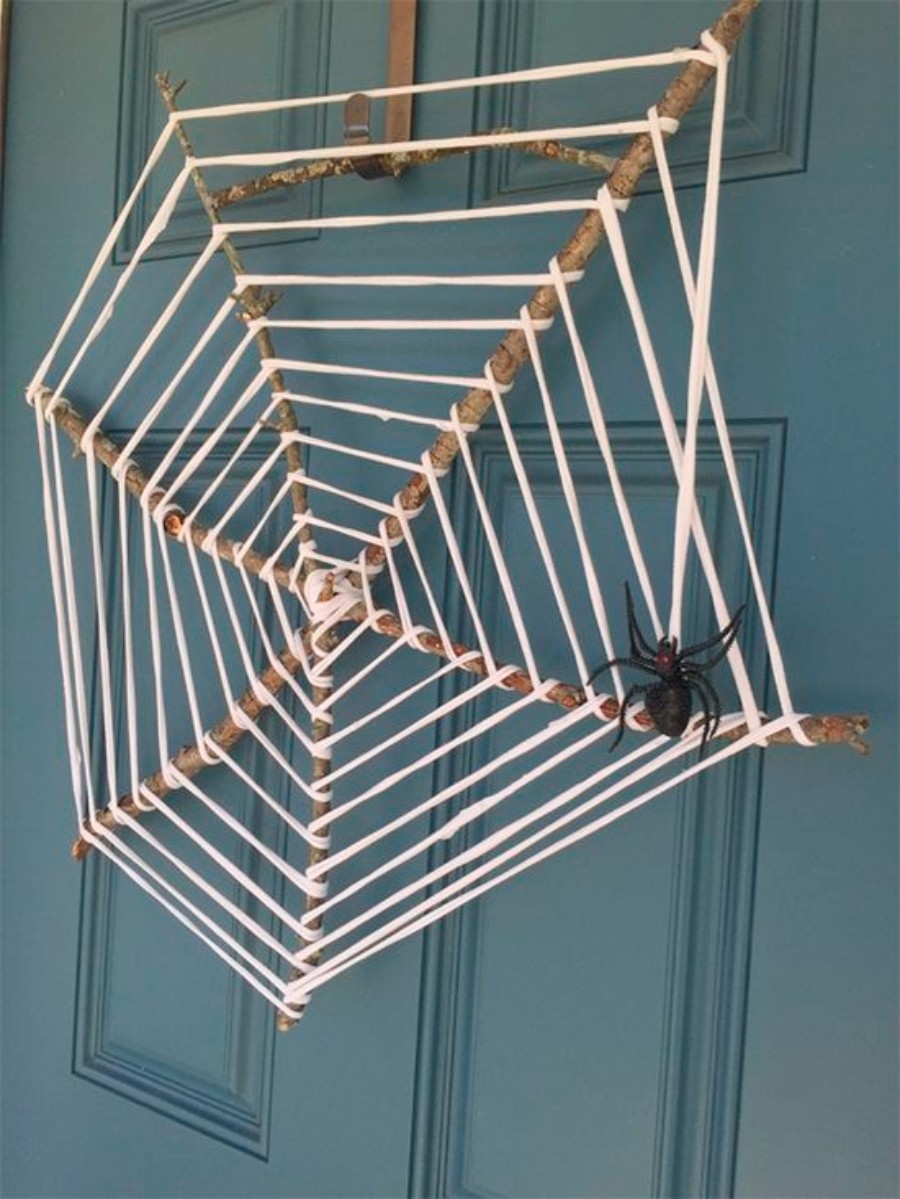 Black card stock, a bat pattern, scissors, and masking tape are all it takes to decorate your door in an easy and fun way.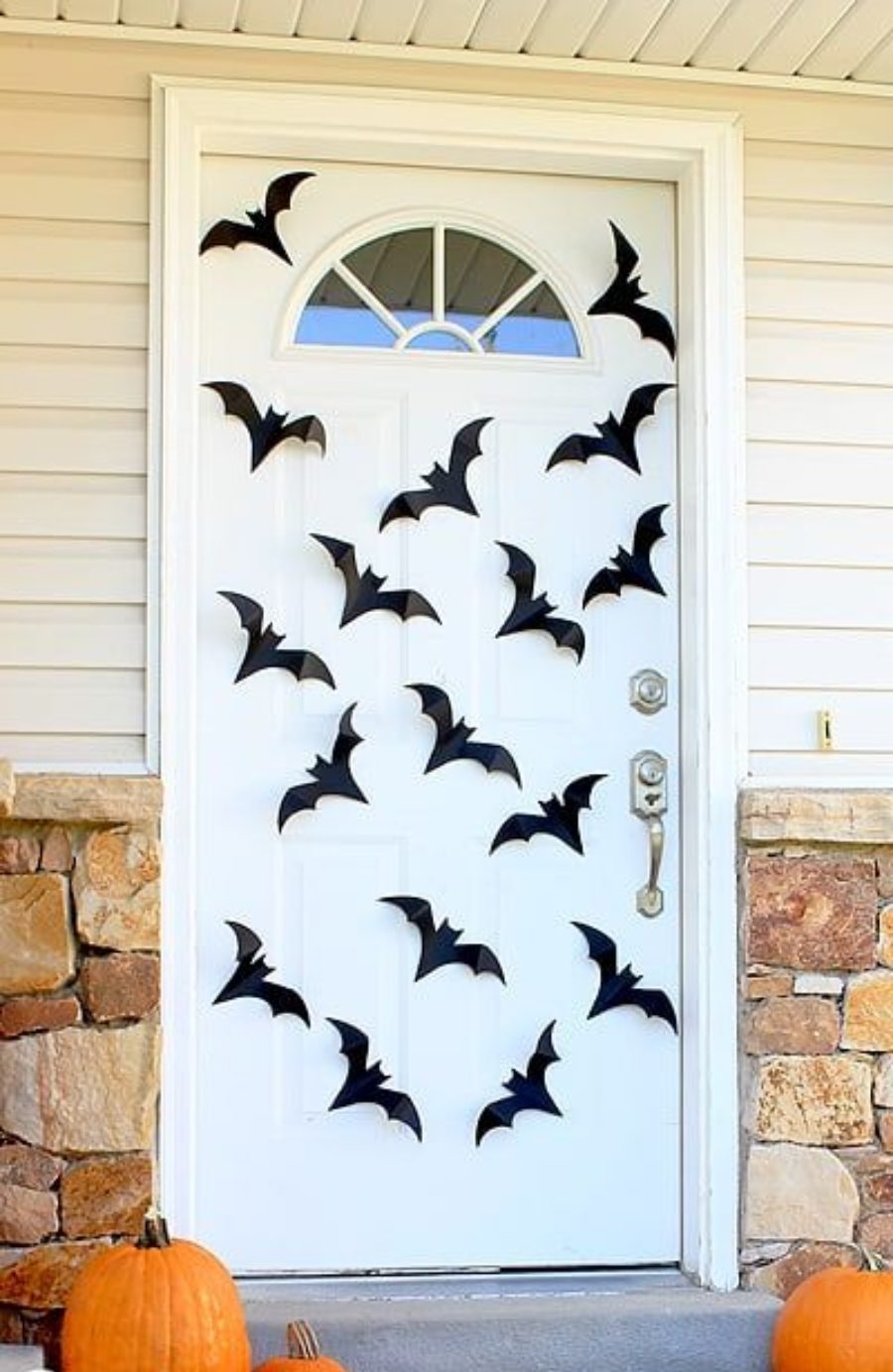 If you and your family keep watching The Strange World of Jack (The Nightmare Before Christmas, as it is called in English), then you can show your fanaticism by making your door so beautiful.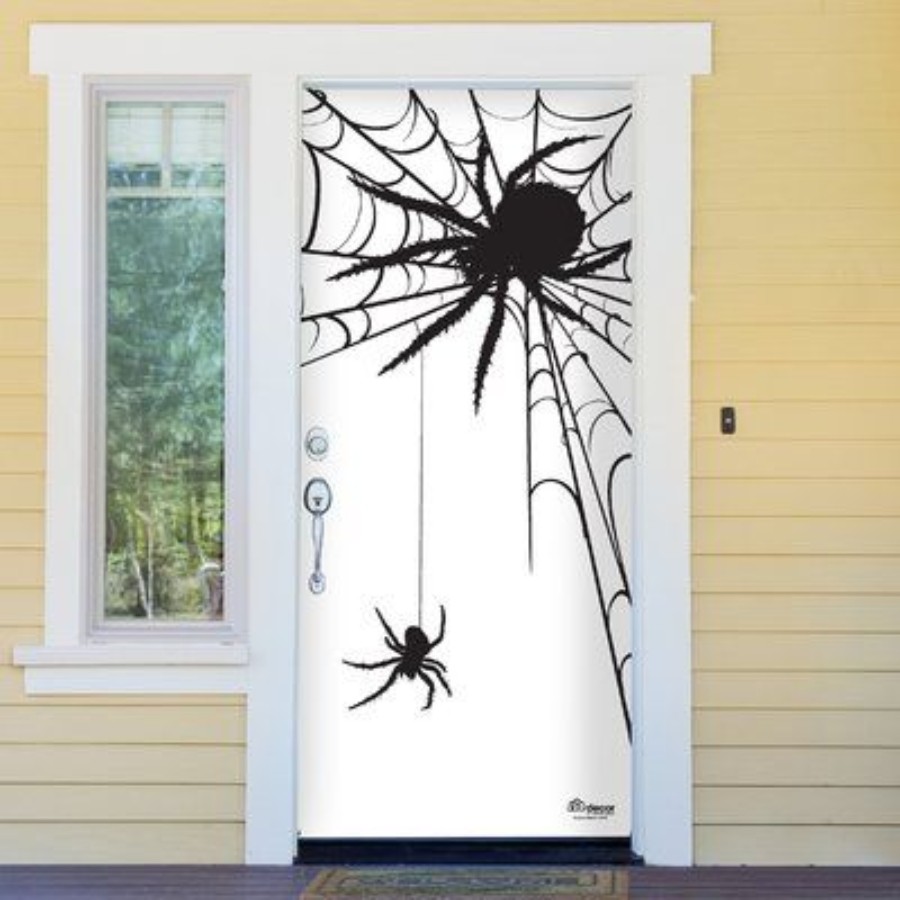 Decorating and recycling can go hand in hand and the clearest example is these plastic liter ghosts. It is very common at this time for them to sell candle shaped lamps so you can light them or immediately remove the white lights from the Christmas tree.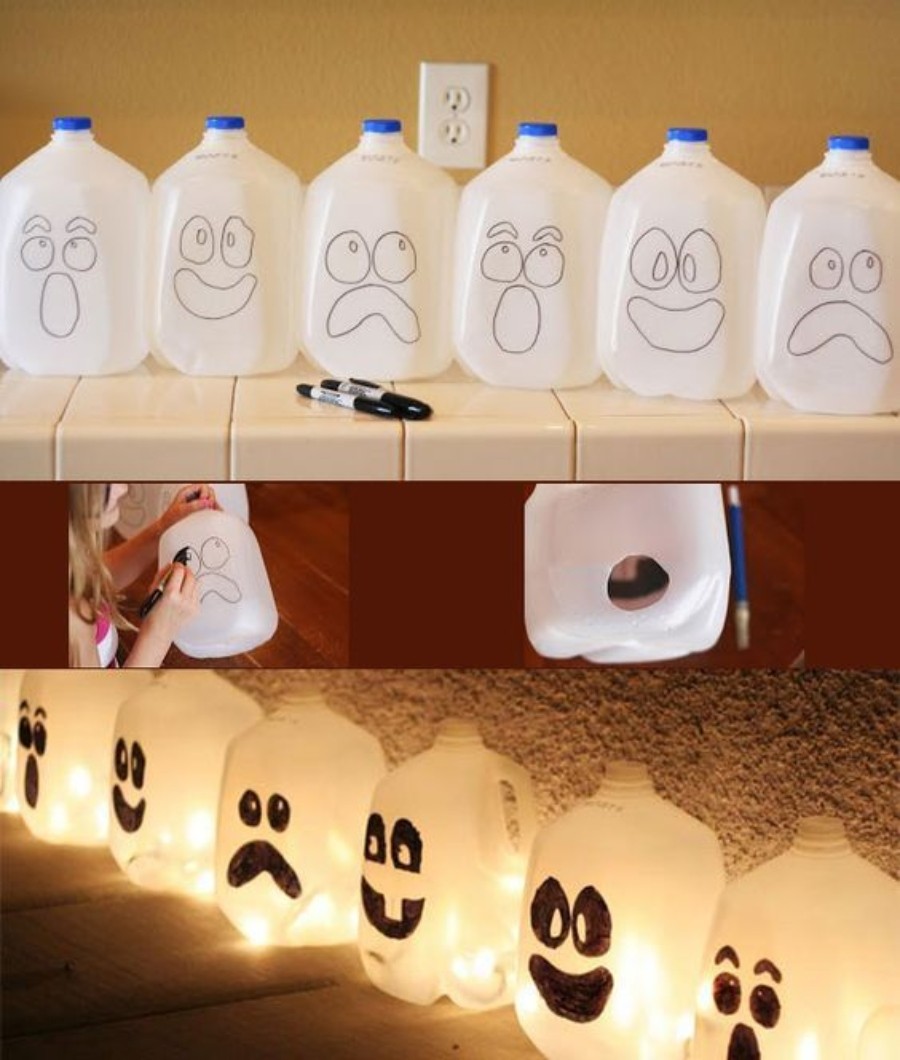 Find scraps of fabric, black cardboard, and black paint or a pen to create these brightly colored ghosts and take advantage of the
hanging lamps
in the garden.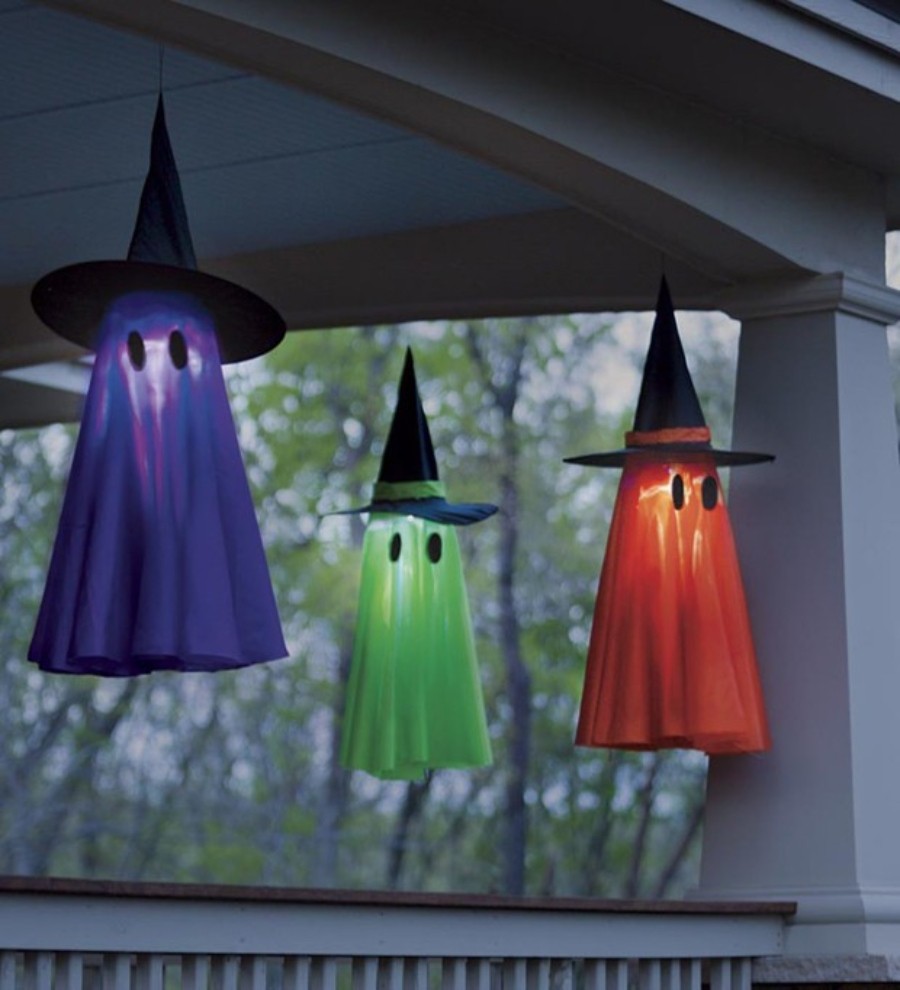 Create a ghost path in your garden: You will need white cloth, down or black paint (for the faces of your characters), some wooden sticks, and large styrofoam balls – these are the heads of the ghosts. This is how they should fit.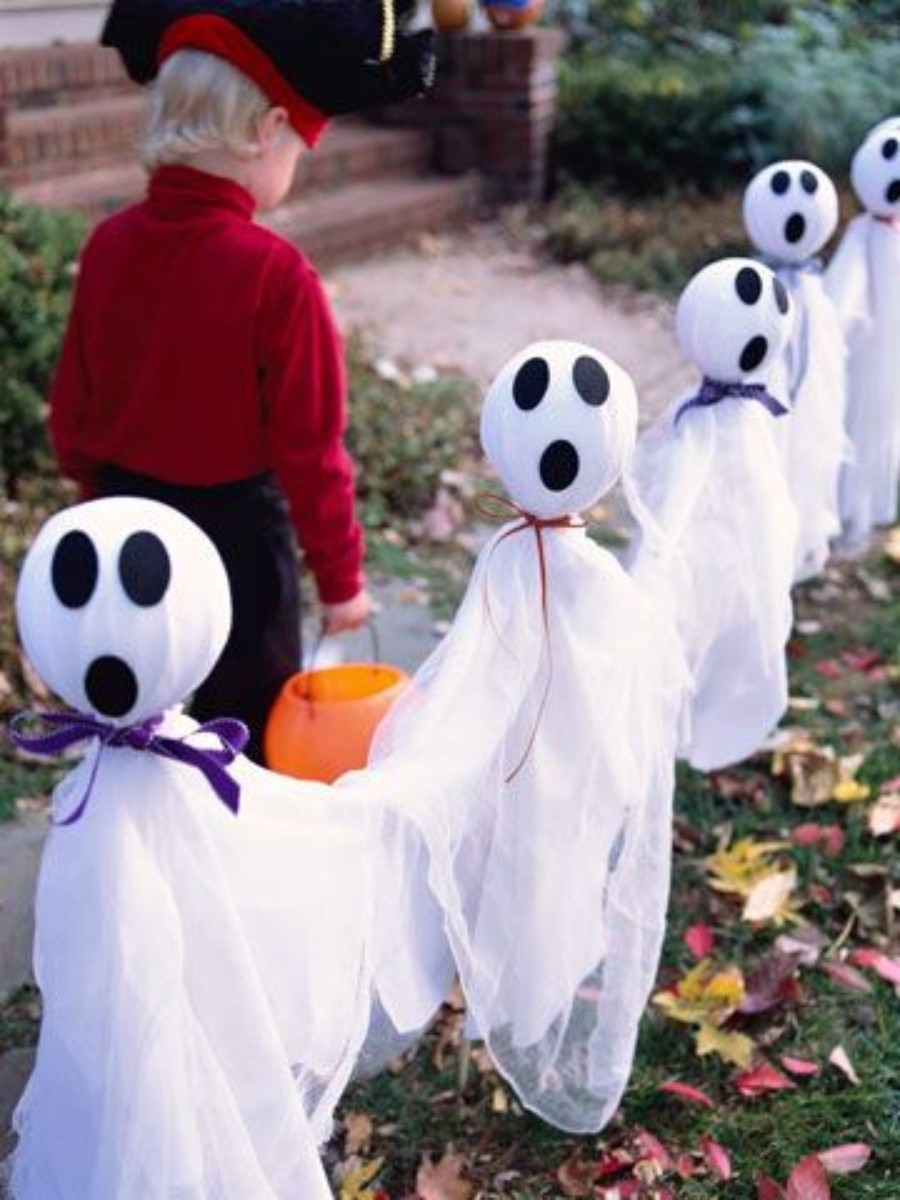 They are a very useful ornament, especially when your imagination can run wild. Starting from very simple ideas, you can get beautiful and eye-catching ornaments. So you can make garlands with bats with just black cardboard and woolen thread. The shape is created on the cardboard and then fastened with the thread through holes. You can also make pumpkins or any kind of shape, it depends on your scissors skill. Although things can be a little more complicated. With a garland of light bulbs, you can also create ghosts that add a point of light to the room. A white cloth from an old sheet is placed around the lights and the eyes and mouth are painted with a black permanent marker. Everything a creation that amazes your guests.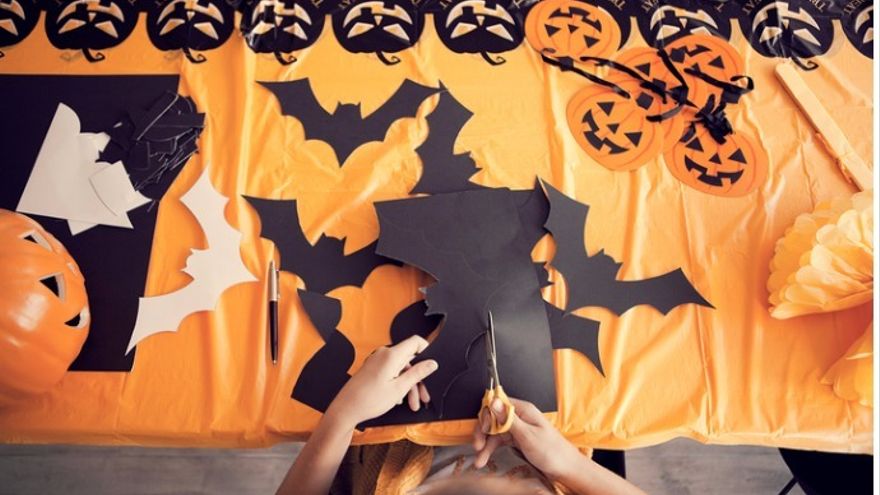 To add a few candles to the room, you can use the classic pumpkin draining technique, a very American tradition. All you have to do is buy the pumpkins, empty them, cut out eyes and mouth and put candles in, now there are some on the market that use LED light instead of fire, something much safer and that will last longer in case the party is going. To add a more terrifying aspect to the environment, you can buy cobwebs for a small price.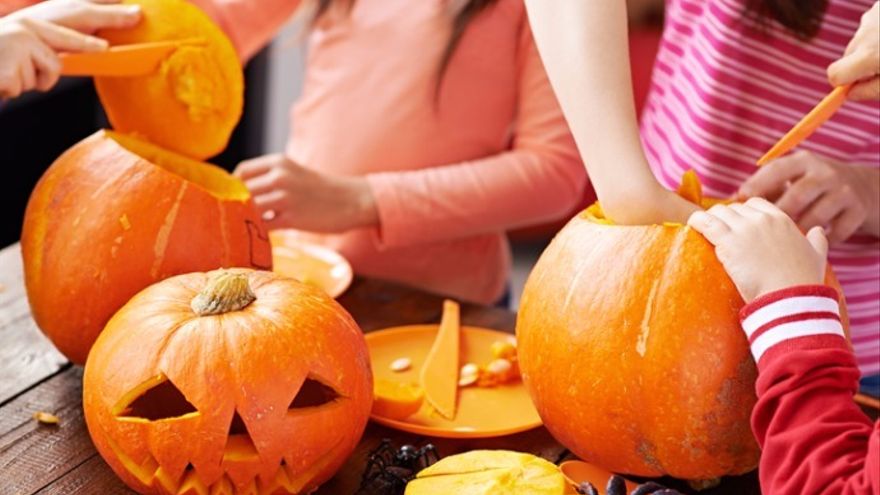 On the other hand, there are very useful ideas for making certain types of ornament. Small Frankenstein heads can perhaps be made out of old cans. All you have to do is paint them green, with black eyes, mouth and hair, and put two wine corks on the sides that simulate the typical screws. You can even use bright color in the dark for a darker touch. On the other hand, you can make mummy faces with the same cans by gluing some plastic eyes between a pile of white woolen threads that simulate bandages.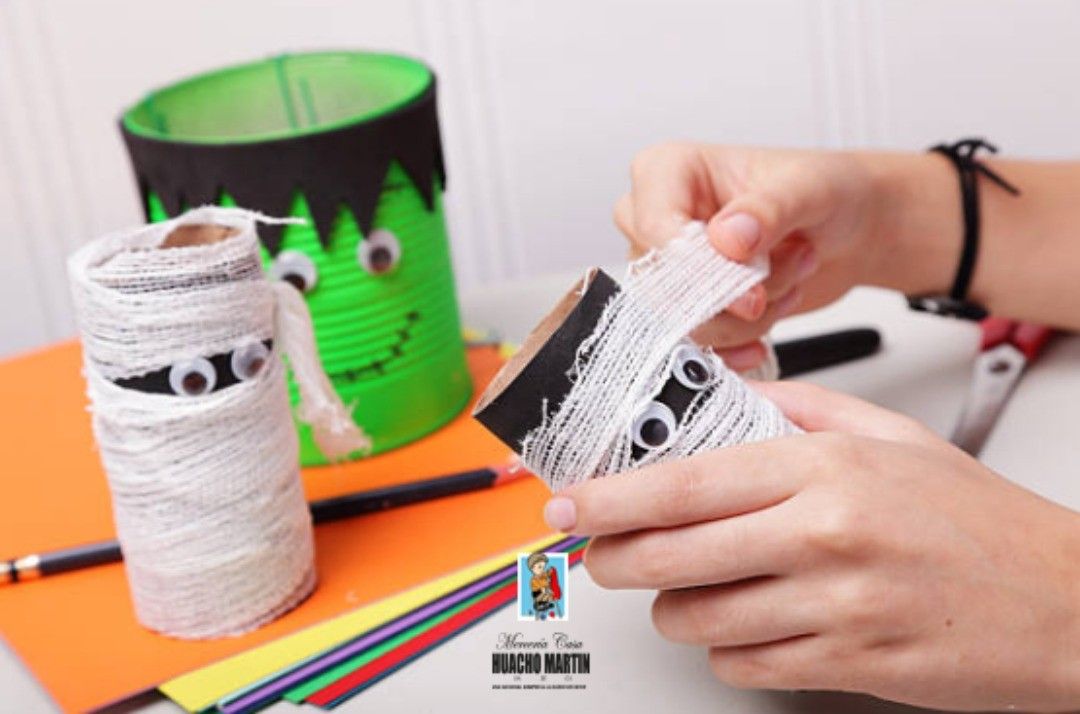 Felt is always a very useful material in the manufacture of decorations, brooches and costume pieces. Regardless of the size, with this product you can make beautiful witches or cute skulls that give the decoration a friendlier touch. With a little glue and several layers of colored felt you can do whatever you want and the little ones will certainly love to do handicrafts in the house for Halloween.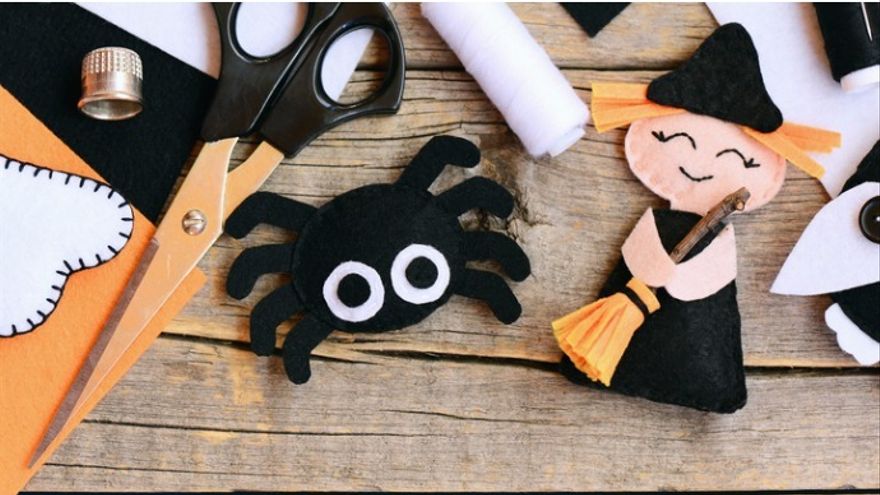 And with this holiday inherited from the United States, its traditions must also be carried over.But. What if gummy bears are scary too? You can play with some glass jars that you have around the house, paint them with some fake blood, and fill them with gummy bears in the shape of spiders, disgusting eyes, and skulls. You will amaze the little ones with the Halloween candy.