When designing the interior of our home, we have many different options in terms of color and materials.
Whatever our choice will have a huge impact on how the space will look and create the aura of the room.
Did you feel the difference between one room with all white colors and another with some bold elements?
Of course you did!
You have to when choosing colors and materials for your home.
Do you know which color palette is most commonly used in living spaces?
Yes, your guess is correct. They are neutral colors. Many homeowners prefer this as it creates a warm and relaxing aura. But of course you can see some bright accents around the house too.
With this we show you some modern kitchens that have used black, white and wood. You will definitely love this list because all the kitchens are really beautiful!
Check it out:
1. High Street Project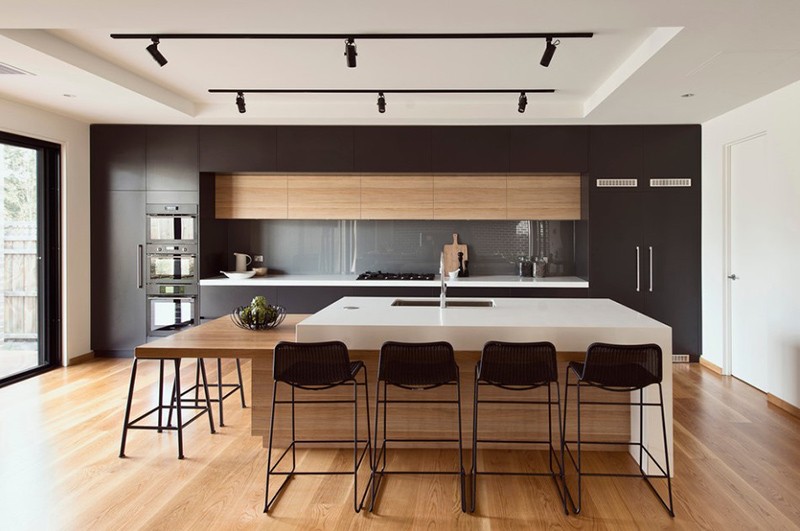 R.Z.Owens Constructions
Here you can see a large, minimalist eat-in kitchen. It has a nice combination of finishes just like it added wood in the middle of the black cabinets. Light wooden floors offset the look.
2. 2022 Bondi Wallis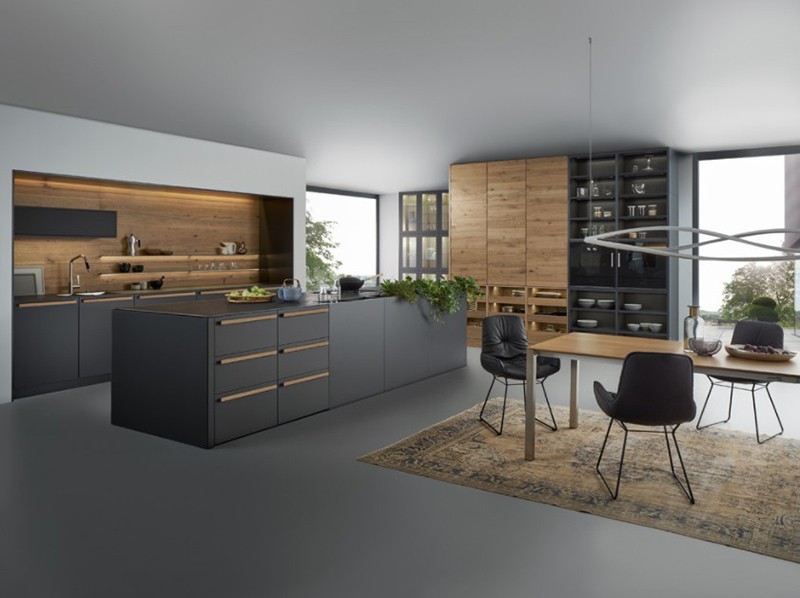 Leicht Westchester-Greenwich
For this minimalist kitchen design, flush-fitting cabinets were used that come with. the stainless steel appliances and wooden elements look good. Notice that the ceiling and walls are white.
3. Oakland Modern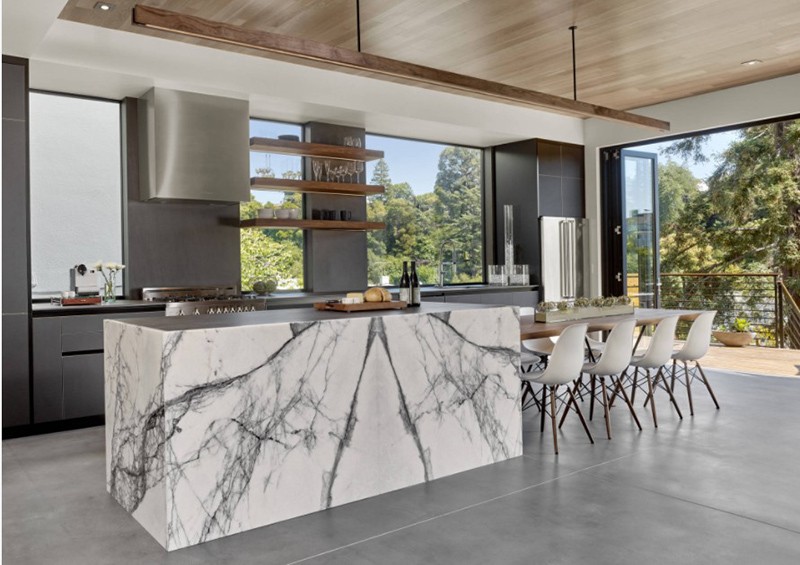 Knock Architecture and Design
This bright and open kitchen is surrounded by glass windows. There are also folding doors that give access to the outside area. The kitchen island gives the room a luxurious look.
4. East Belfast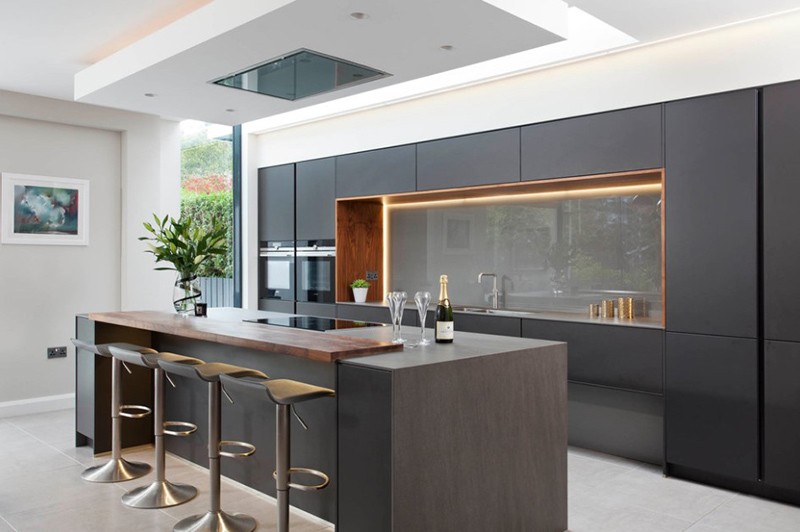 Interior360
See how wood is incorporated into this kitchen. Notice how beautiful the wood looks on the island and the cabinets. The fairy lights in the closet also add beauty to the area. In fact, it is a real eye-catcher!
5. Albert Park_01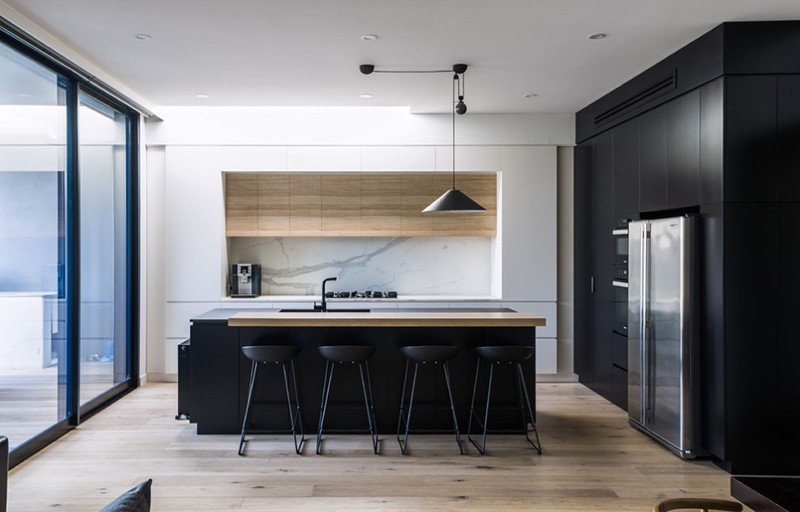 Vos Architecture & Design
The backsplash of the stone slab is a feature that made it attractive. Also note that glass is used on one side of the kitchen which lets natural light into the room.
6. Crow's Nest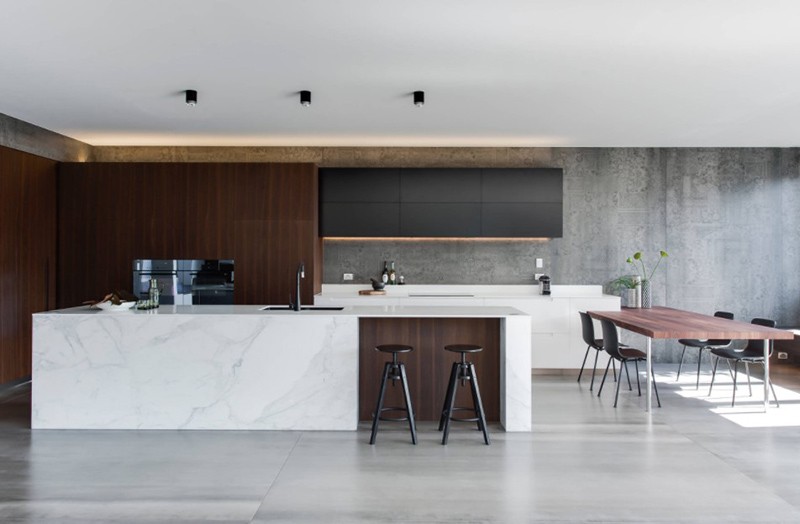 Minosa Design
This kitchen has an industrial flair due to its concrete walls. But it looks great with the wooden cabinets and the black wall cabinets. Of course, it's the white colors that made it bright.
7. Modern Scientist Residence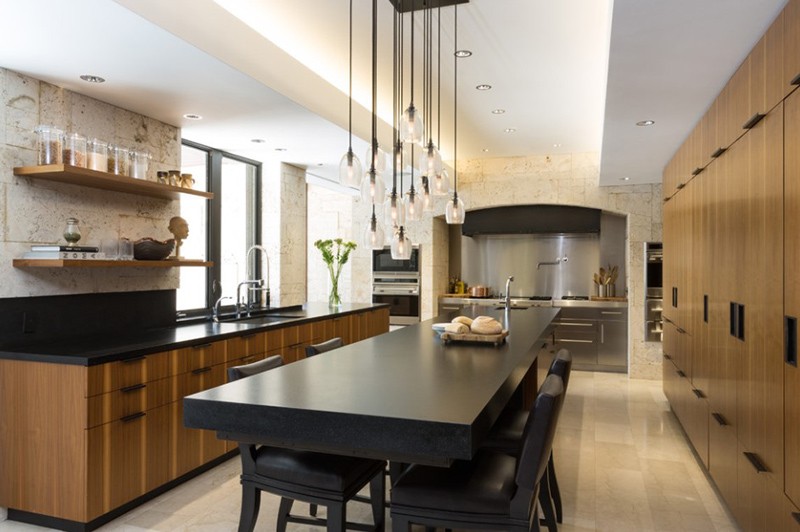 Touzet Studio
Granite worktops and flush wooden cabinets give this room a luxurious look. The lights in the kitchen give the area a subtle traditional touch.
8. Dining In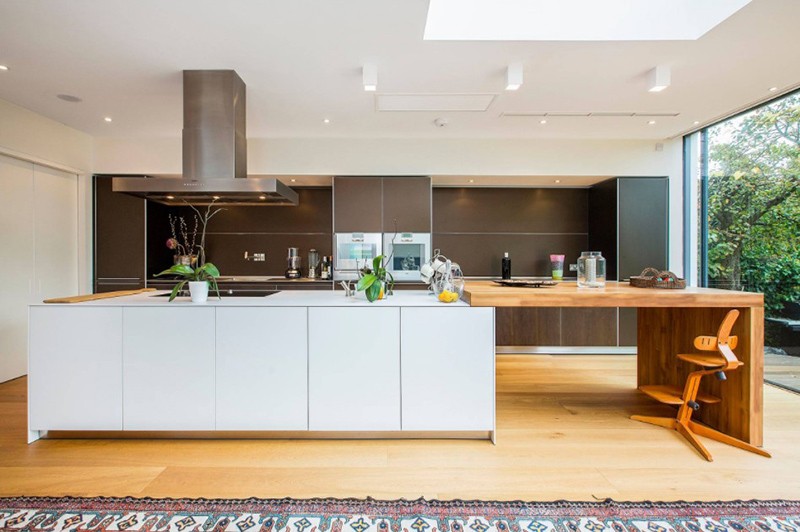 Fresh Photo House
A modern galley kitchen with light wooden floors and dark wooden cabinets. What I like here is the wooden kitchen table that is attached to the island.
9. Luxurious London Kitchen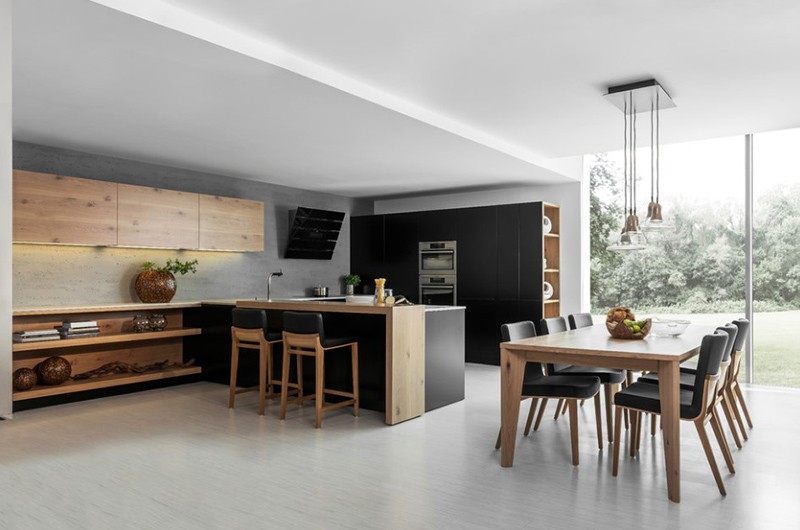 Alaris Ltds
This kitchen offers a modern mix of natural wood and laminate for the eat-in kitchen.
10. St.Kilda Project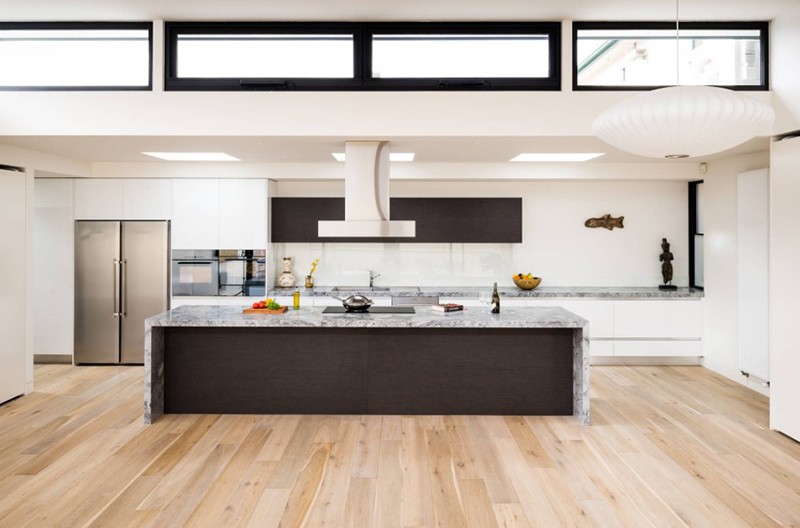 Urban Kitchens
This minimalist pantry has flush cabinets and marble countertops.
11. Wall House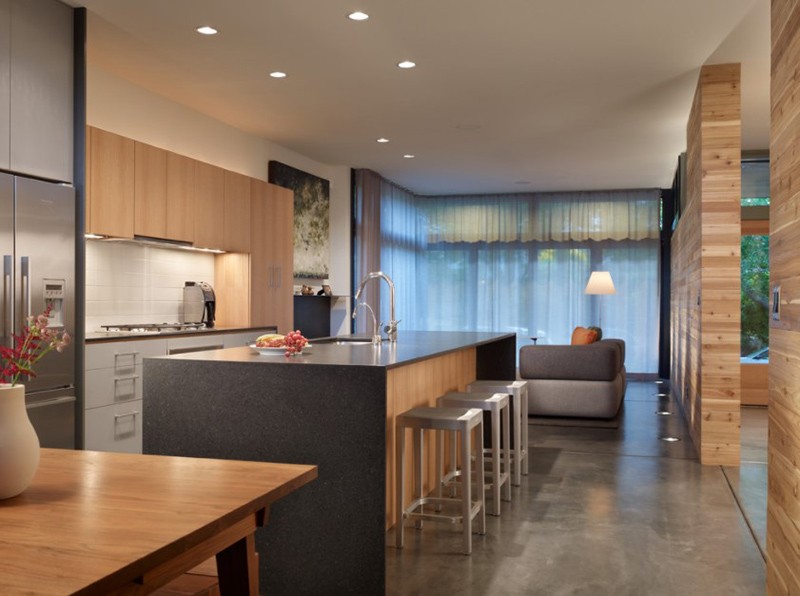 Mohler + Ghillino Architects
The open kitchen is the focus of the living space and is the focus of family life. The island is made of granite and oak, which invites people to gather.
12. Albert Park Renovation
Hindley & Con
The contrast of black and white looks really good here. Who would think black cabinets can look really good in a home?
13. Gray Inframe Kitchen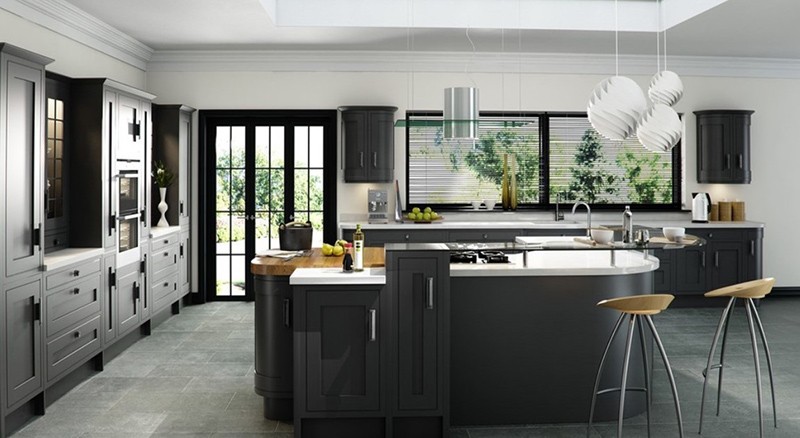 Red Leaf Kitchens & Interiors
This modern kitchen has curves on the island and glass has also been used , not only for the island, but also for the extractor hood.
14. Mill Valley House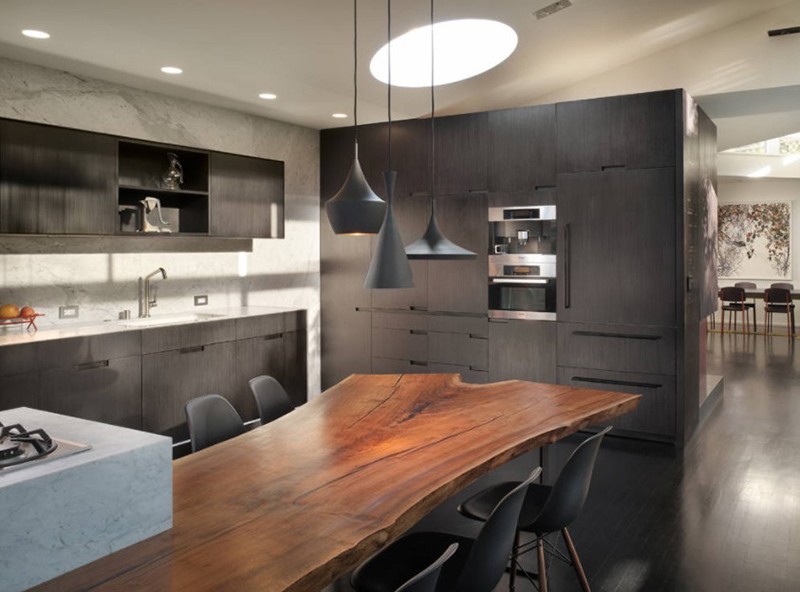 Christopher C. Deam – Design and Architecture
Apart from the black cabinets, what made this kitchen more attractive is the wooden table that breaks the contrast between walls and cupboards.
15. 2015 Concrete Tocco
Slightly Westchester-Greenwich
Adding a wood top to the kitchen island is a great idea. It looks great with the black features here and the white backsplash. The pattern of the carpet in the dining area also gives the room an appealing touch.
16. St. Hippolyte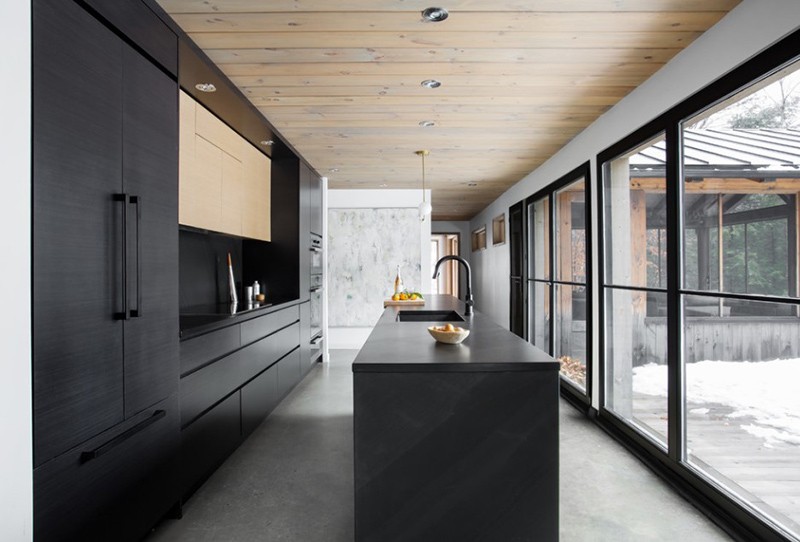 Catlin Stothers Design
The goal of the kitchen was to create a dramatic and urban space in a rural setting create. And it is evident that they could achieve this.
17. Los Angeles Hills Contemporary Kitchen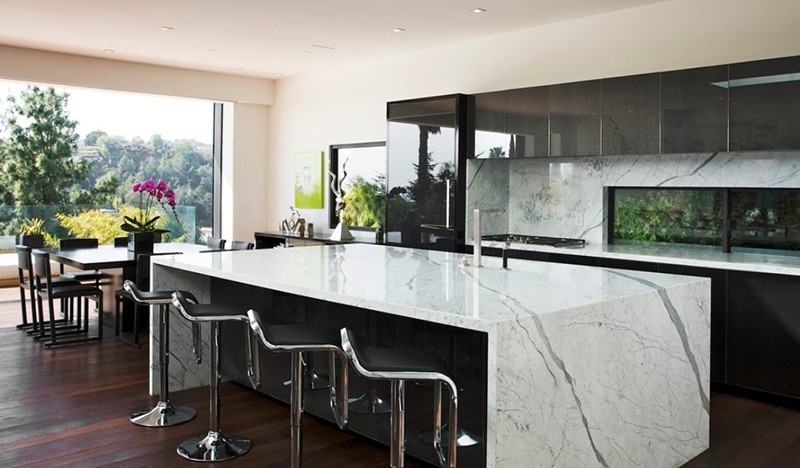 Michael Kelley Photography
Marble countertops and back panels go great with the black cabinets in this kitchen. Also note that dark hardwood floors have been used leading to the outside area.
18. Albert Park_01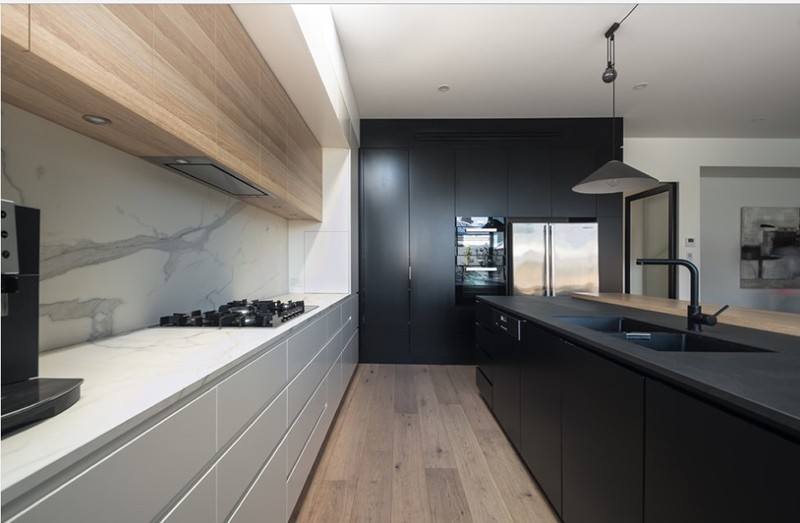 Vos Architecture & Design
A medium-sized, minimalist L-shaped eat-in kitchen with a mix of kitchen cabinets made of wood, white and black. Take a look at what wood and white look like in the kitchen.
19. Pinta Orlando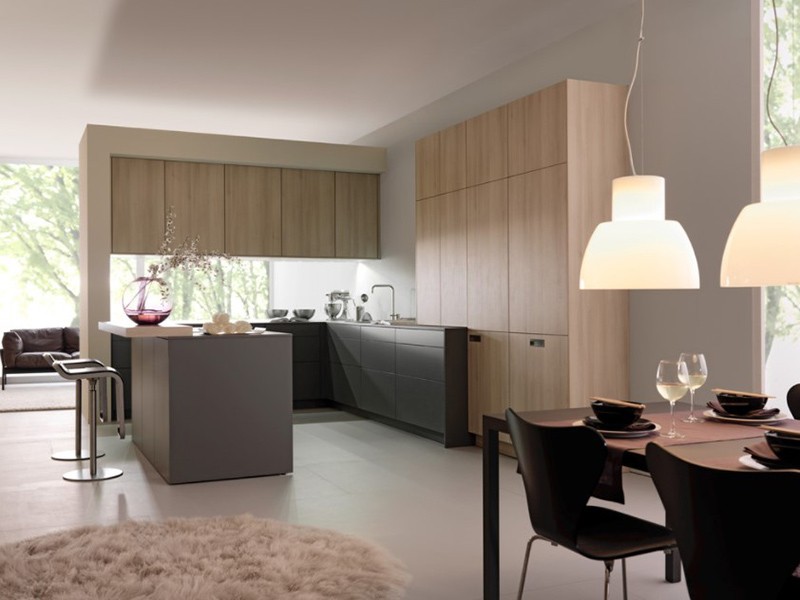 R Brant Design
I love the soft and dramatic feel of this kitchen that we can get through the light wood Closets and that fluffy rug. It can't hurt to add a black cupboard in the kitchen either!
20. Woollahra Residence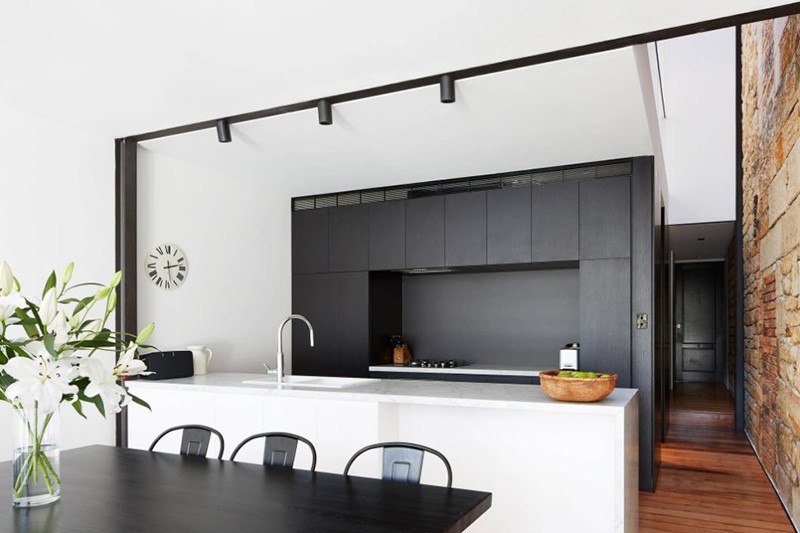 Matthew Densley
For a more compact look you can have a kitchen like this one too with black cabinets one side and one white island.
The natural attraction of wood can have a great effect in any room. It looks great whatever you combine it with. You've seen wood complement the black and white colors of the kitchens above. Also note that the use of this color and material will vary depending on the size and shape of the kitchen.You can also check out the black and wood pallet kitchens that we featured earlier. I'm sure you'll love this list too!