Nowadays, furnishing the children's room is a must for expectant parents. In fact, some couples buy a new home just to accommodate a nursery!
Do you think that's too much? Of course not! Parents would do anything for their little ones!
So when we talk about children's rooms, it's not just about the furniture or the decor, but number one on the list is the function. A beautiful space is useless if it's not functional at all.
Can you see what I'm trying to show?
When you focus on function rather than aesthetics, design tends to bias to be easier. In this way it is more practical and functional. You won't see any useless items in the room.
But don't get me wrong. Minimalist spaces are not boring at all! There are also decors, but everything is minimal. And yes, that's what we're going to show you today, some modern, minimalist nursery ideas for your little ones.
1. Central District Townhouse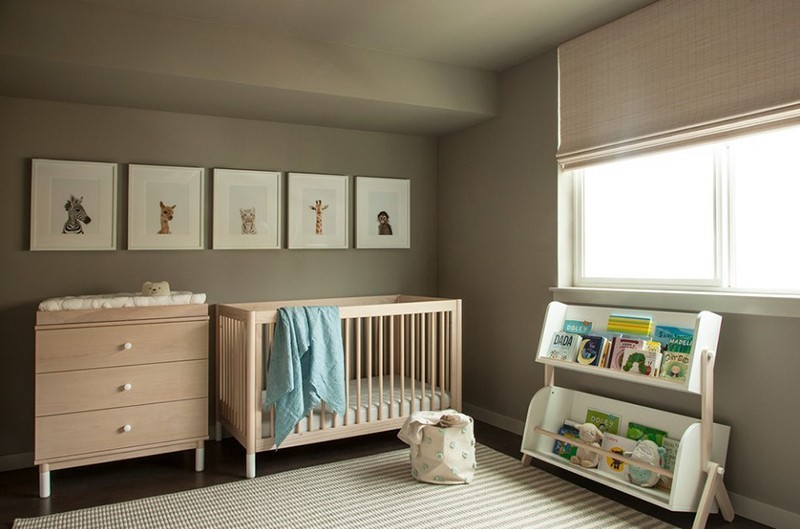 This room appears larger and brighter, with a tranquil backdrop for the carefully chosen furnishings. Simple animal head casts were made on the wall.
2. Carrick – Nursery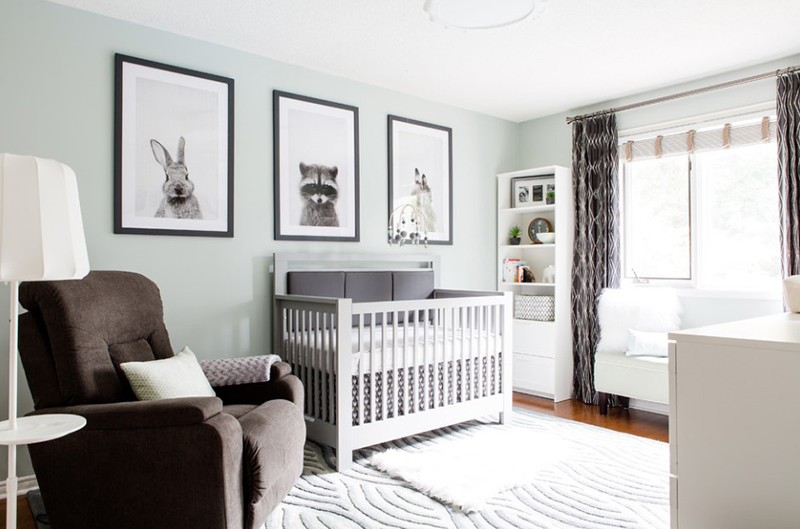 The parents of the little boy who sleeps in this room wanted a nursery soft enough for a toddler, but still edgy enough to grow with him into the intervening years. With this, the designers created a modern space that used a contrasting color scheme, combining a pale blue/green with charcoal grey.
3. Baby Cotton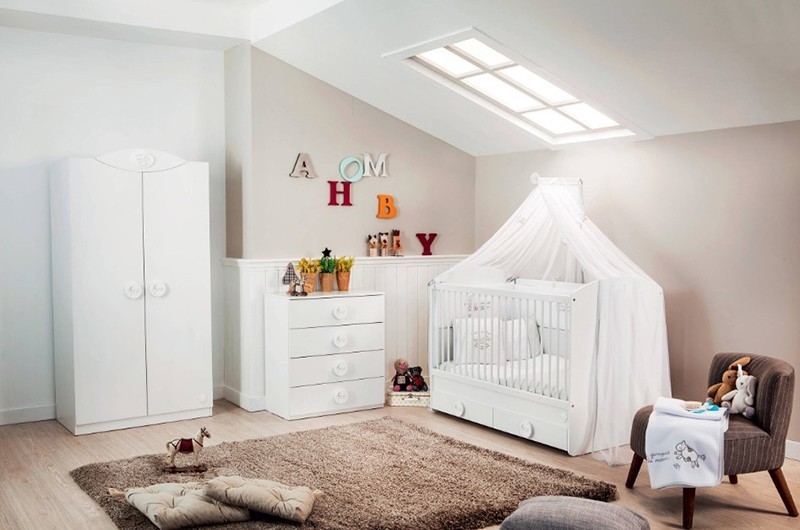 A combination of elegant curves, modern lines and a clean white color made this nursery one real eye-catcher breathtaking. Round, oversized knobs for the cabinets give it a unique playful look.
4. Greta crib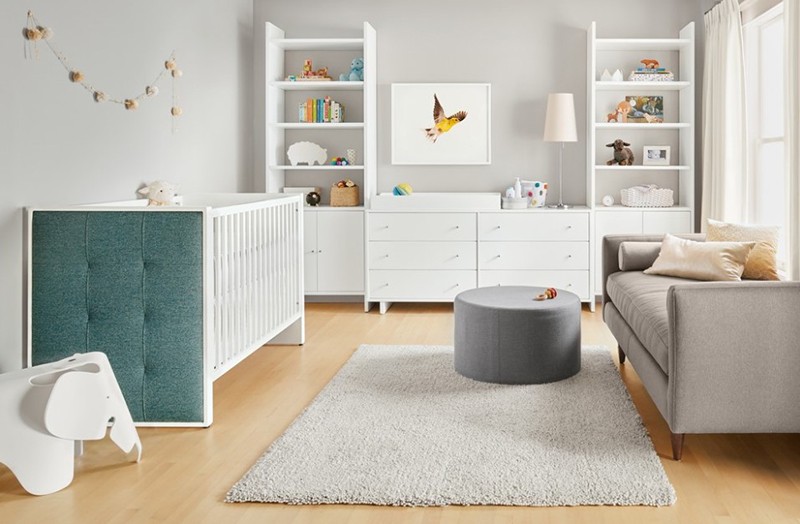 We all agree that the crib here brought softness, warmth and a cozy feeling to the children's room. The nice thing about it is that it can be converted into a cot. The cabinets and shelves look great too, making organization easier.
5. Children's room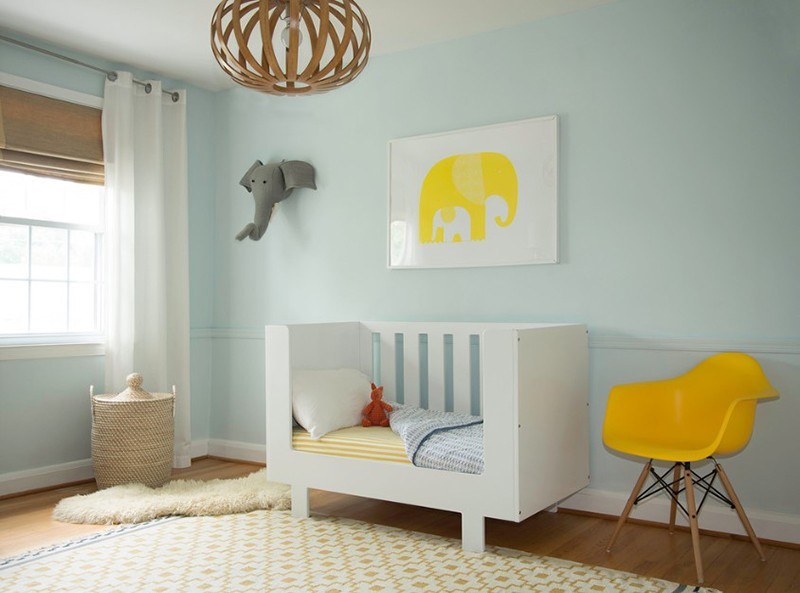 A modern children's room that could be beautiful for both a boy and a girl! This unisex nursery has some elephant designs on the walls that look so cute.
6. Monochrome kids room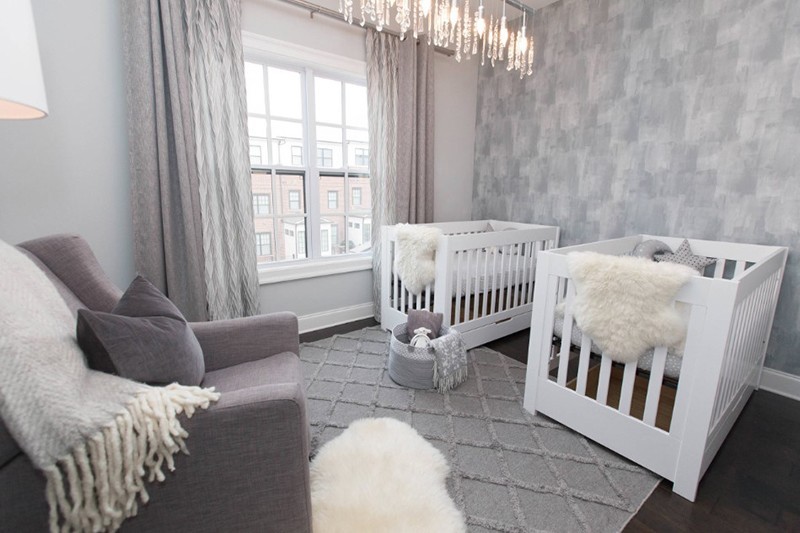 Another gender neutral kids room with a dark hardwood floor and brown floor. The gray walls give structure to the room and go well with the furniture in it.
7. Addison's Nursery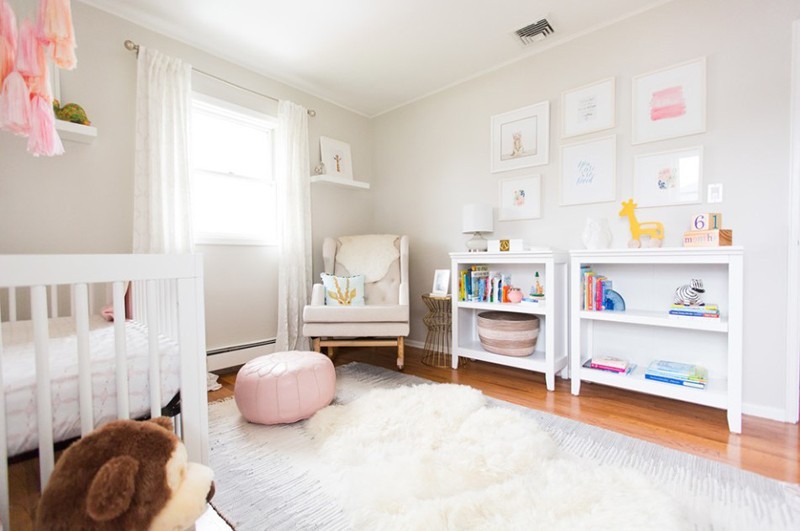 A cute nursery for a little girl with bright pink colors around it. I love the gallery on the wall!
8. Modern Purple Nursery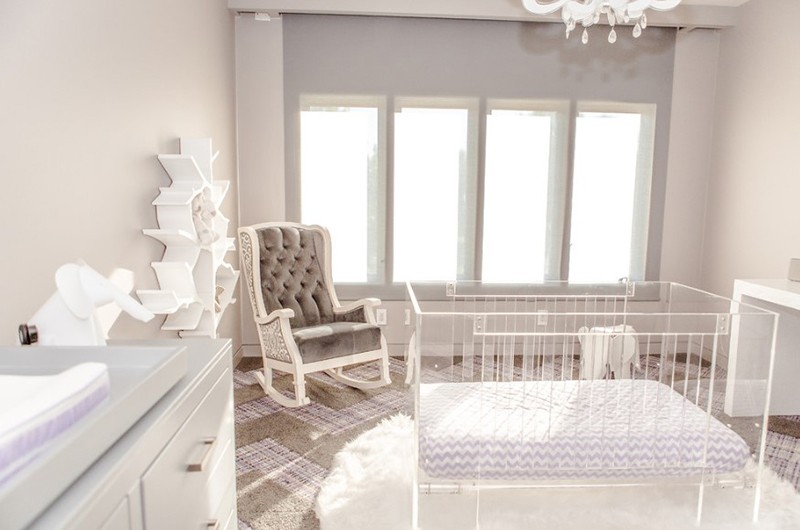 The vintage style modern rocking chair you see here has been customized by Rocker Refined designed. It adds a classic touch to this modern children's room with a beautiful transparent crib.
9.A simple colored wall and patterned fabrics are enough to complete the look.Middleton Hills Entire House Nursery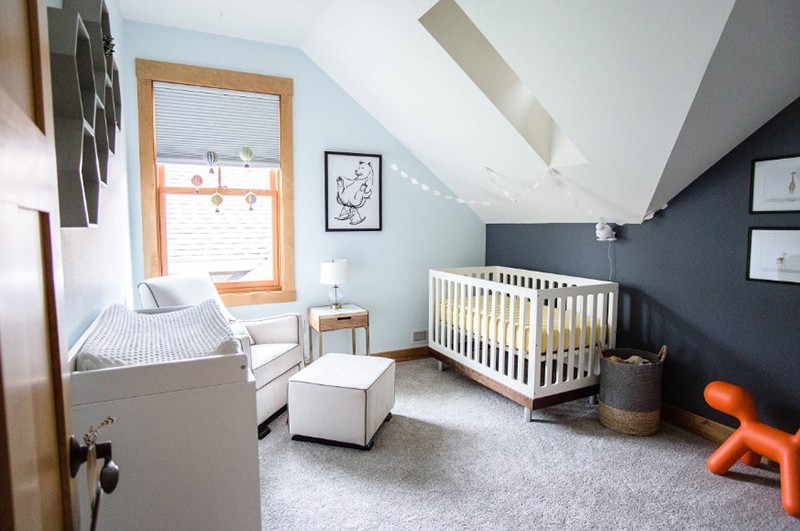 Although it seems difficult to design the room with such a ceiling, the designer managed to build a beautiful modern children's room. White and dark gray look really good together, especially when the space is well planned.
11. Scarsdale Home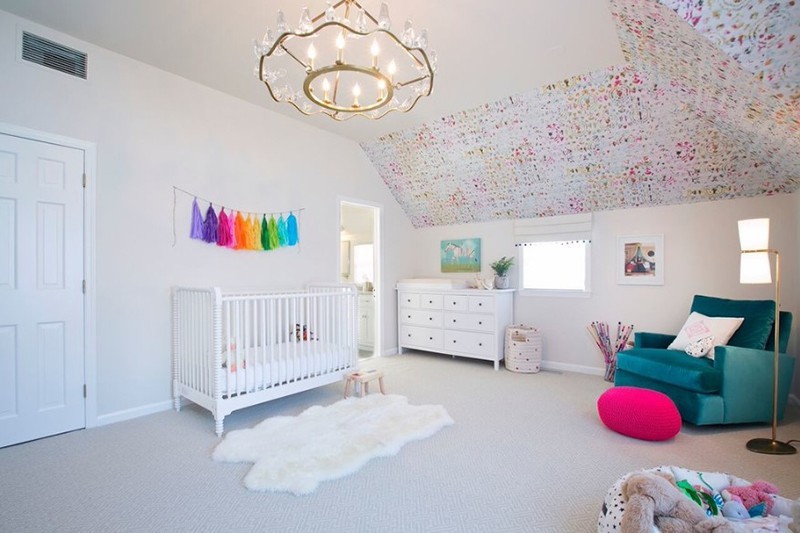 I could tell the parents wanted something simple but artistic. You can feel that by the rainbow tassels on the wall and the wallpaper covering part of the ceiling. Who says you can't add pattern to a minimalist space?
12. Minimalist Modern Nursery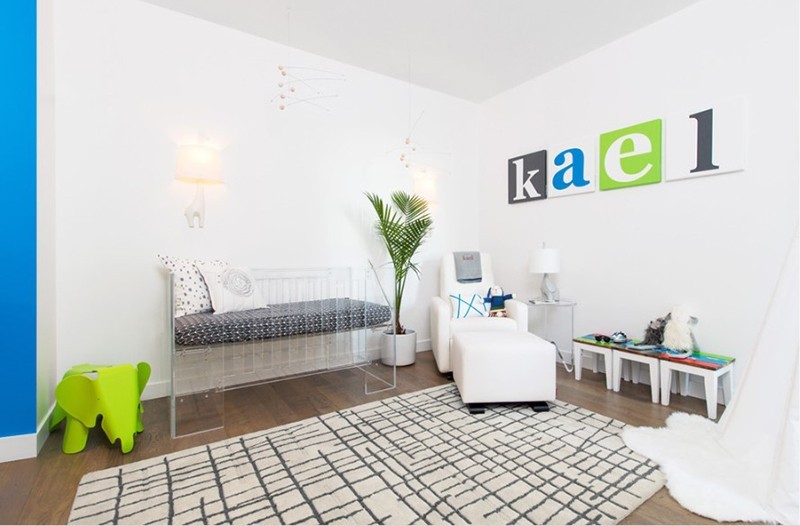 The owner of this nursery wanted something that is explicitly modern and unique. The design of the children's room has been taken from the beautiful acrylic crib adding elegant and modern furniture. There are also accents of light blue, lime green, and charcoal grey.
13. Colorful nursery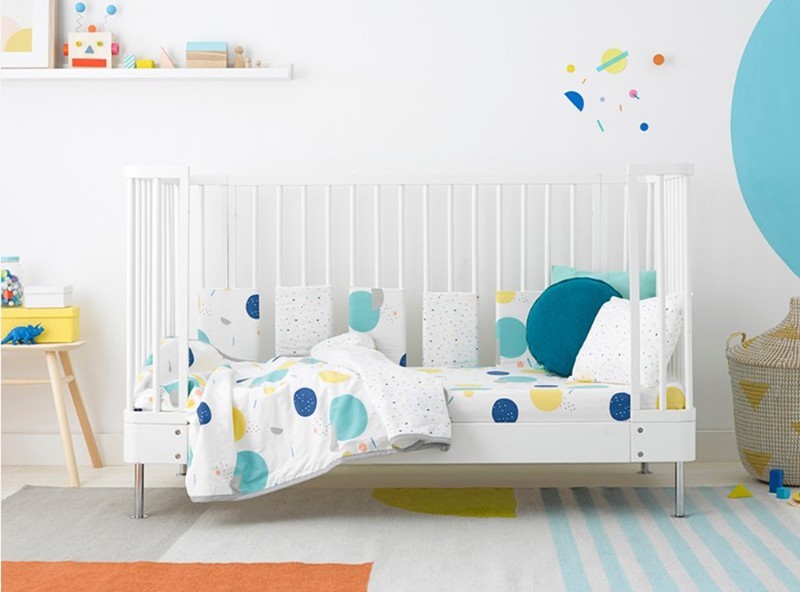 A simple room doesn't mean you can't add more colors to it. Check out how this nursery brought color to the area through the crib bedding.
14. White Celestial Nursery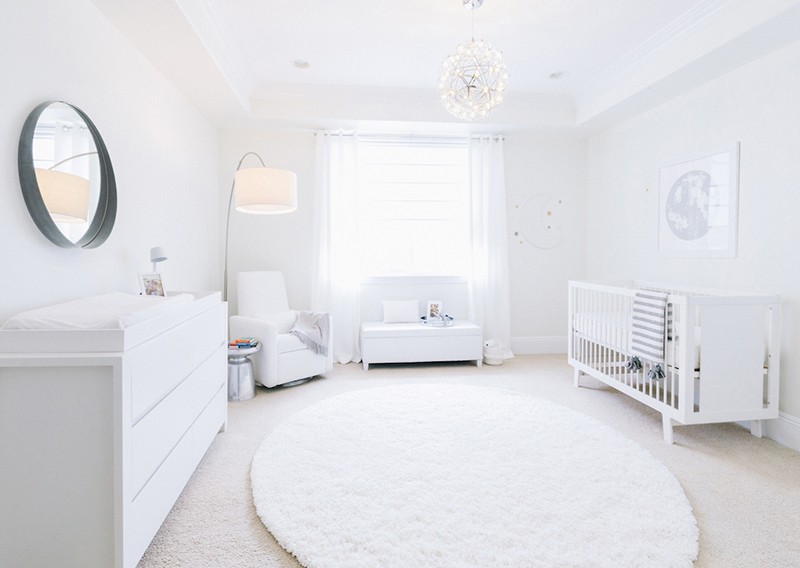 Want an all white nursery? Try something similar! In fact, very light pastel colors were used in some decors. On the wall above the crib is a light gray moon. There are other heavenly decorations in the room as well.
15. Dumbo Penthouse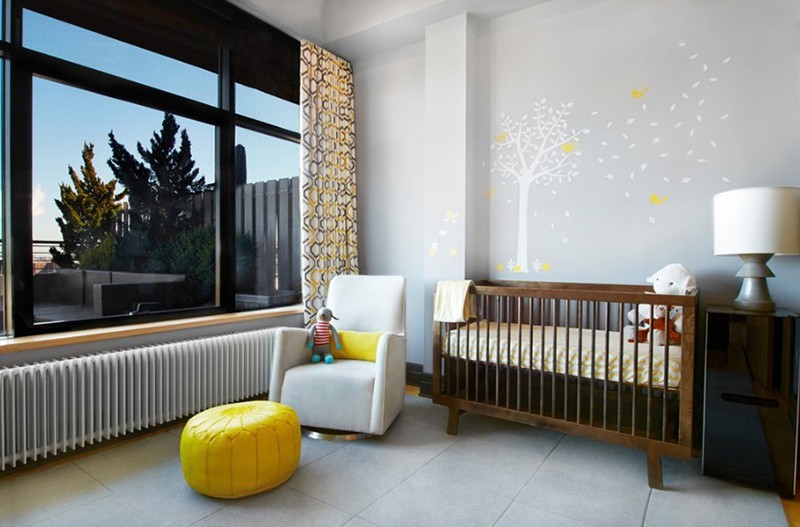 Explore the yellow colors in this simple, modern nursery with a wooden bed. From here you also have a good view of the outside area through a large window.
16. Hugo's Nursery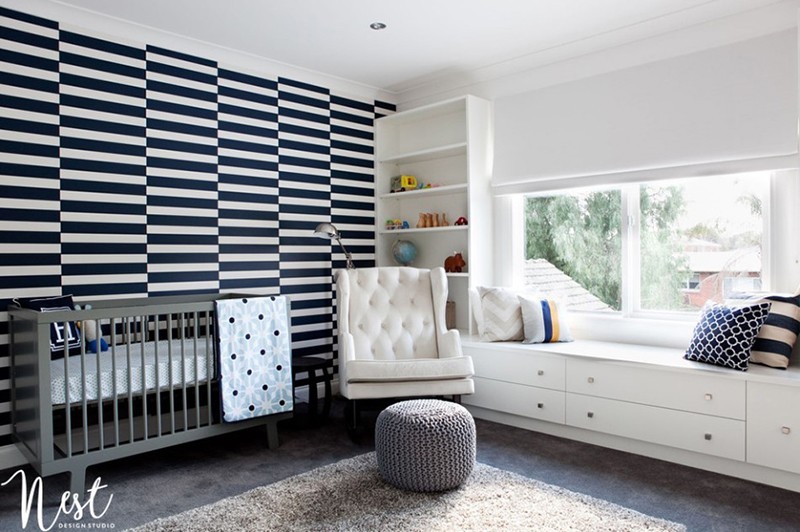 To break the white colors in the room, a black and white wall was added as a wall Backdrop if the gray crib. It's also nice that there's a bench right next to the picture window.
17. Regency at Windermere Show Home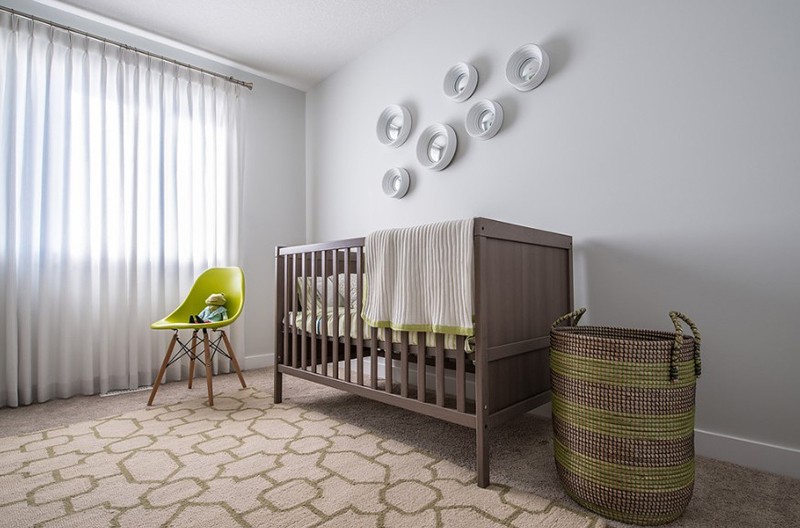 Now this one's really easy! Just some wall decorations and you're done! A rug on the floor added some style. Note that the color lime green/neon green is used subtly in the room.
18. Liljeholmen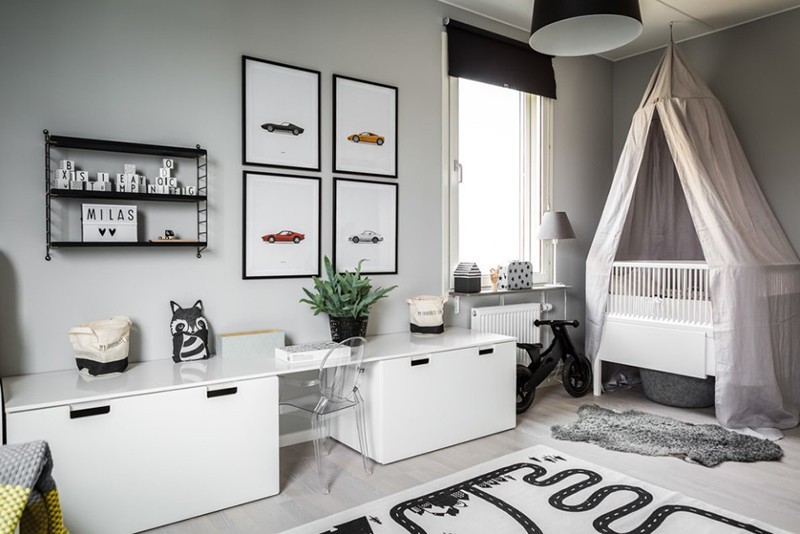 One look at it and you'll immediately see that it belongs to a little boy. It's not blue or green, but black and white is also perfect for a child's room!
19. Cape Cod Refresh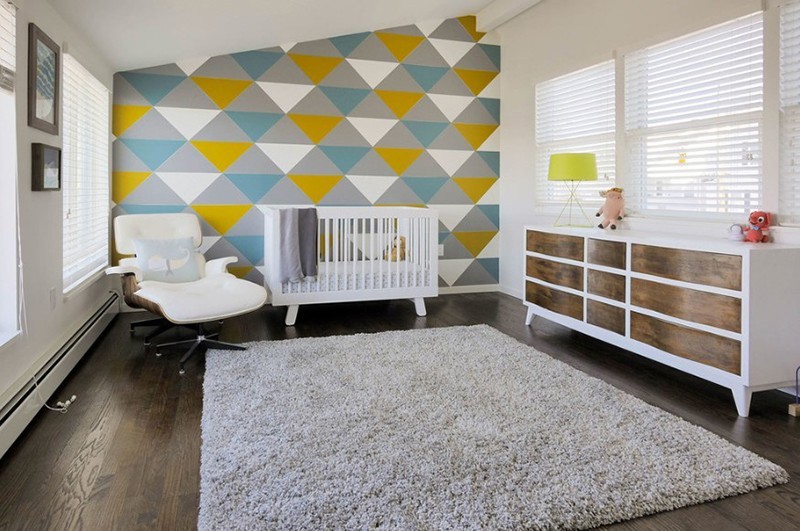 What makes this nursery beautiful is not only that geometric wall, but also its brightness.Pebble Gray Polka Dots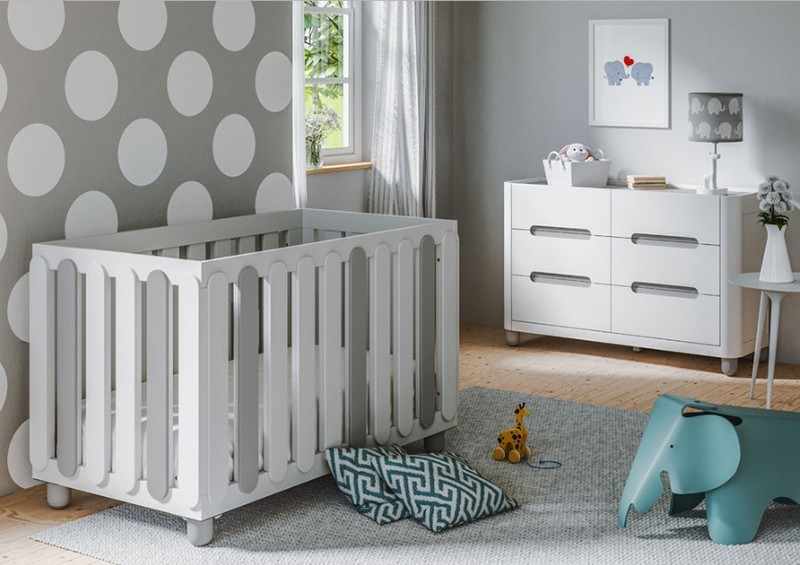 The first thing that came to mind when I saw this crib were popsicle sticks! This gave me the idea that we could make a doll's bed using popsicle sticks. It looks really chic with the combination of gray and white. Adding a polka dot accent wall in the same color is a lovely way to give it some creative flair.
I would say these modern minimalist kids rooms are really pretty! It is indeed true that beauty lies in simplicity as we can see in the rooms above. Of course, there's no harm in adding a few decors. But just a few decors will make the room look even more beautiful. However, if you prefer a child's room with more colors, you can do that too! Whatever you choose, it would be perfect for your little bundle of joy, as long as you have all the essential items to make it functional. Because function counts more than attractiveness! Do you need help with the room design? Here are some tips for decorating your baby's nursery.