The fireplace will become a focal point of the house wherever you place it, but it is typically seen in the living room and has different finishes and different materials. Some would use concrete while others use wood. But a common material that has been used for a fireplace from ancient times until today is the brick. These not only look beautiful, but also bring a natural look to a home. And when you're tired of looking at its natural brick look, you can always paint it. Yes, brick fireplace can be painted any color you want!
I know it sounds amazing that you can actually paint your own brick fireplace! With this in mind, we've put together some pictures of painted brick fireplaces in the living room. The common colors for fireplaces are white and gray, but I think there is nothing wrong with using other colors as well. But what you'll see in this list is more white, gray, and beige – these are of course the perfect colors for a fireplace, especially if you want a more neutral look. Now scroll down and see what we have for you.
1. Braircrest Remodel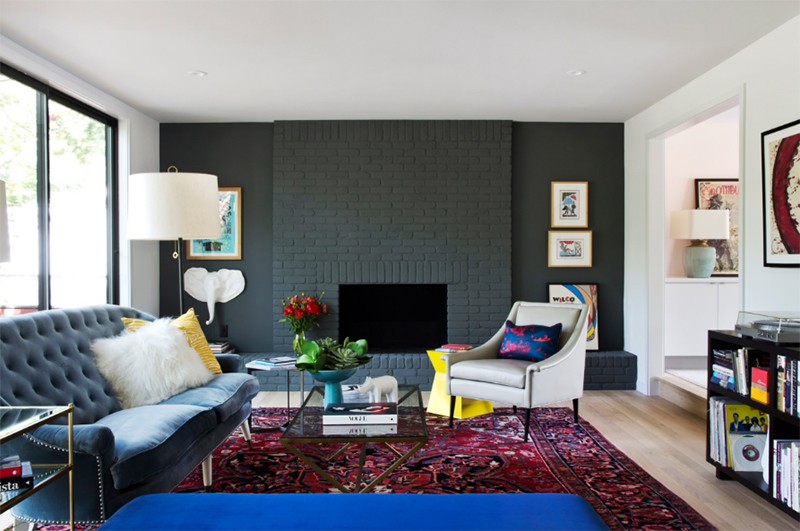 Stuart Sampley Architect
I love the colors and textures used in this living room. What added to the beauty of the room is the gray-painted brick fireplace! That way it looks really modern.
2. Nelson House Wolfe & Wolfe Home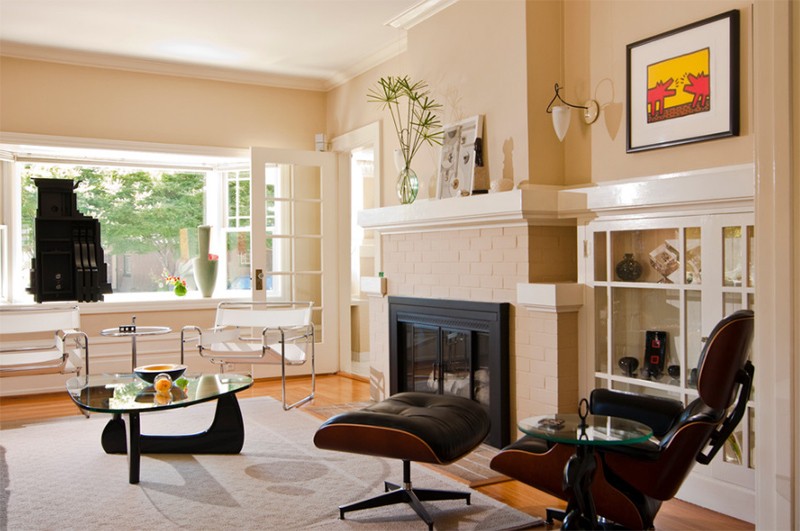 Hin Design Online
You can also use this color for your fireplace. Notice that it's just a little darker than the house wall. It's also nice to add black and white furniture in the living room.
3. Bay House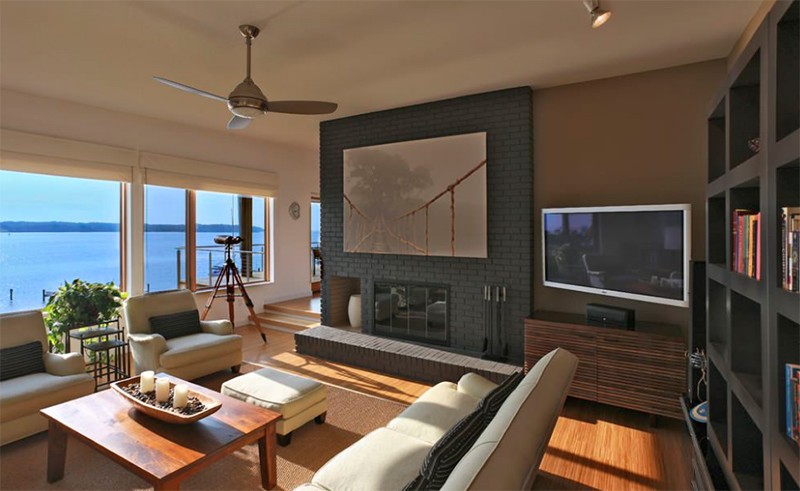 Gardner Mohr Architects LLC
Another gray fireplace that has a large work of art installed on it. This made the living room look even nicer. Even though the fireplace was dark in color, the area around it looked light because of the windows.
4. Midtown East Residence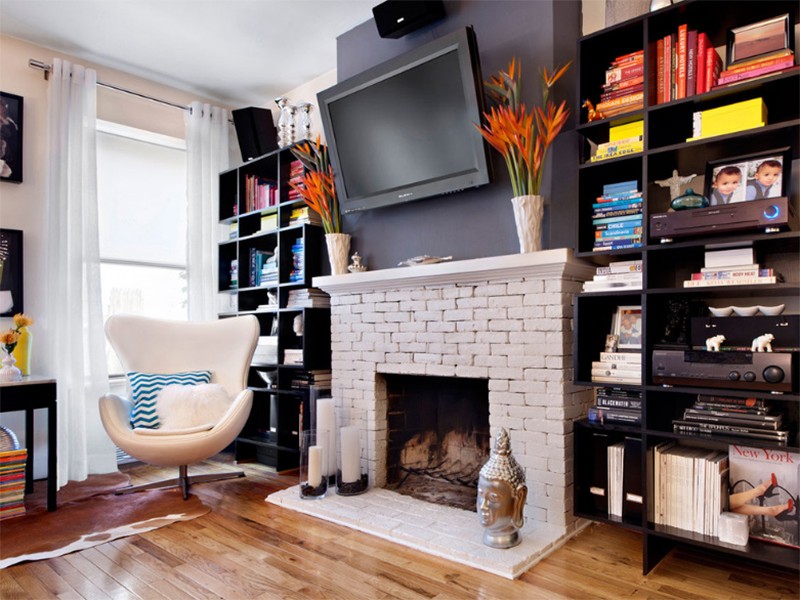 Pizzigati Designs – Eco Chic Interiors
Here you can see a perfect contrast of white and gray. And on the sides of the fireplace there are open shelves, on which books are arranged according to their colors. Nice, isn't it?
5. Cool Ranch House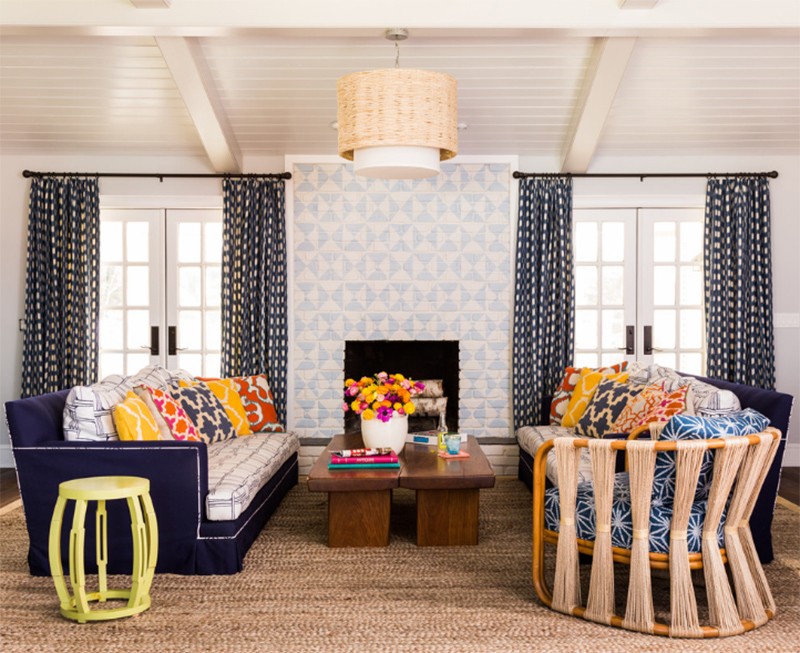 Andrew Howard Interior Design
I love this one! Instead of just painting the fireplace with one color, the owners decided to turn it into an accent wall with a geometric pattern. I also like that the house has colorful throw pillows and that it has striped curtains in blue and white. And of course this chair looks really interesting!
6. Amagansett Modern Farmhouse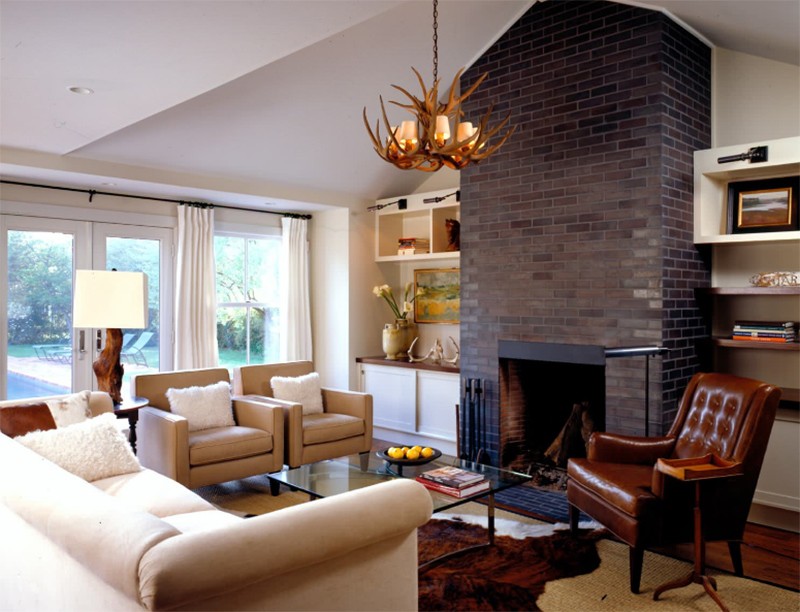 Paul Rice Architecture
I know the antler chandeliers used here are interesting, but they are more attractive I used glaze for the fireplace, which made it shimmer a little.
7. Mountain Craftsman Residence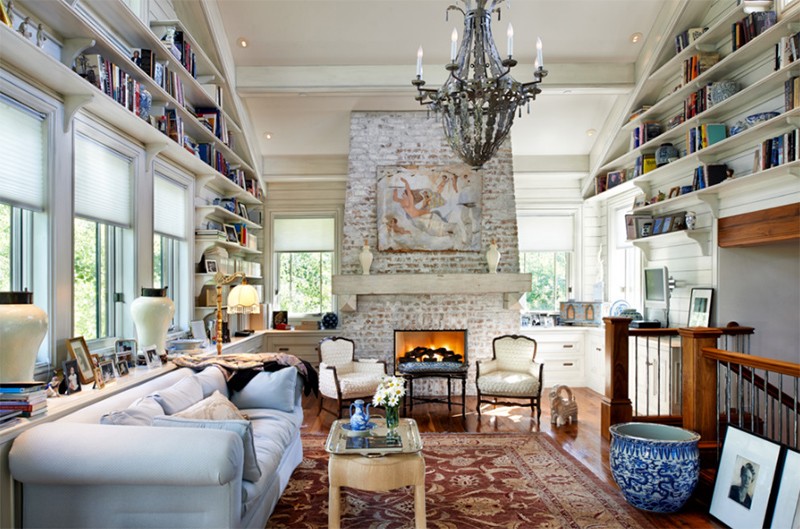 VAg Inc. Architects and Planners
If you want to get some of the texture of the brick when you whitewash it, you can wash it with white it is like this, resulting in a stunning craftsman room with a subtle shabby chic appeal.
8. Carmel Mid-Century LEED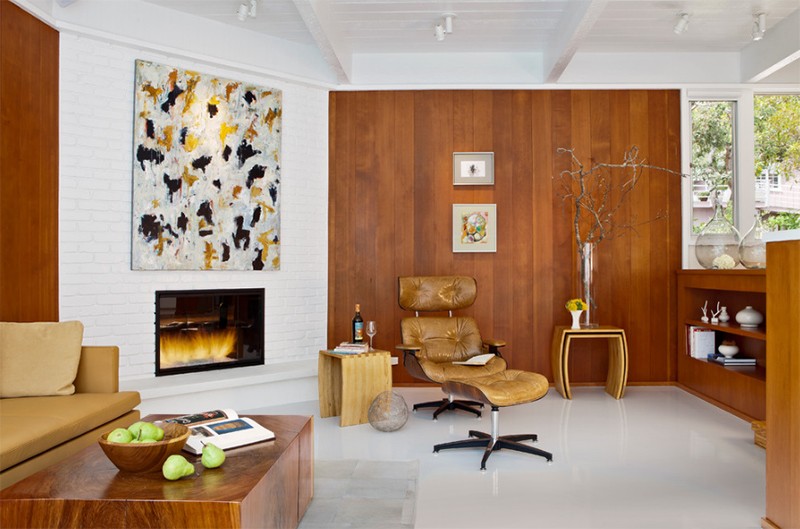 Studio Schicketanz
But of course, if you want it to look a lot neater, then paint everything in white how this living room.Really such a nice contrast! Besides that, the textures look really great too!
9. Even if the fireplace isn't lit, the colors and lighting make this room feel warm and cozy.
10. Eleanor Street # 1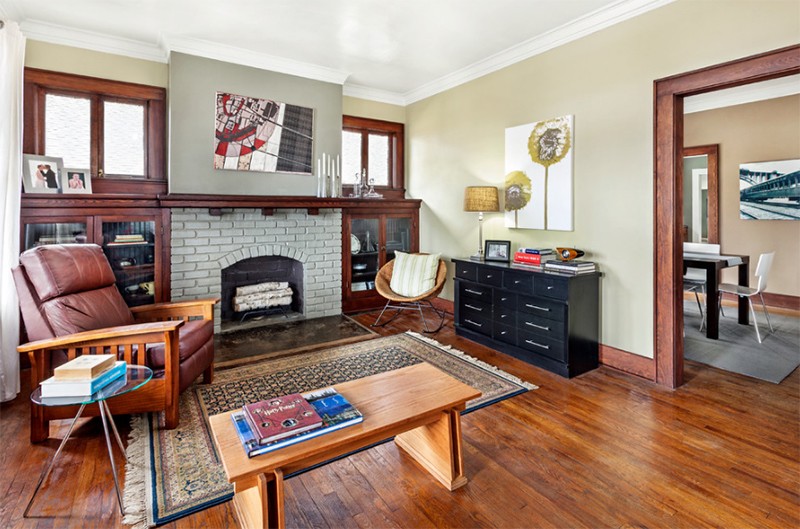 Open Door Architecture
A light gray color will also look great on your fireplace. I love the mid-century feel of this living room!
11. Balmoral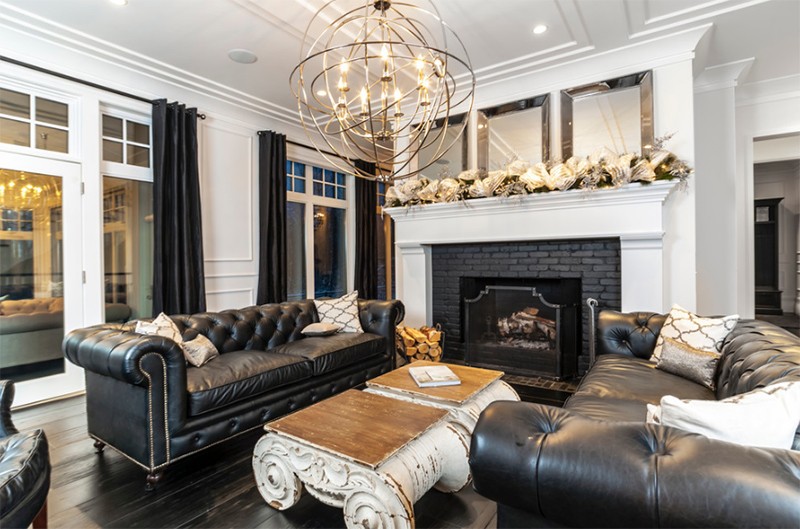 Novel Painting Solutions Inc.
A black and white contrast is used in this living room using bulky furniture that is almost in style look baroque. You are sure to have noticed the design of the coffee tables. Very interesting, isn't it?
12. Craftsman family house | Ocean Park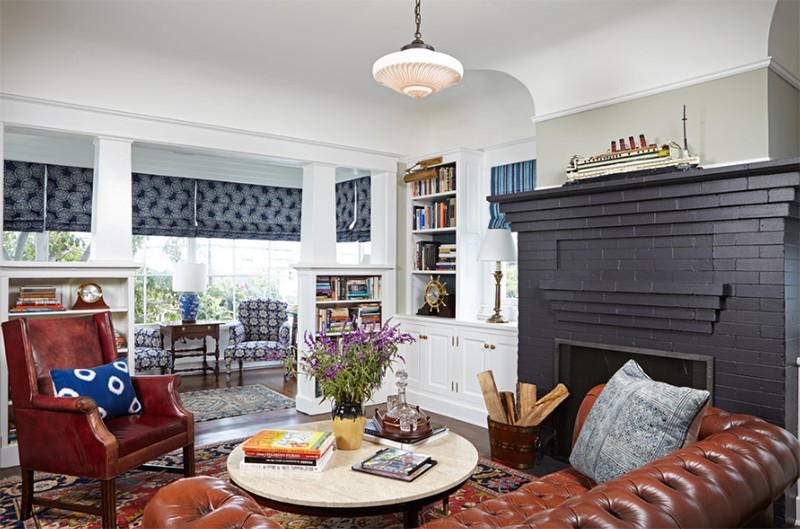 Lewin Wertheimer
Another black fireplace for a craftsman's house. It's a good idea to paint this with black as it makes the area more attractive.
13. Gender Neutral Style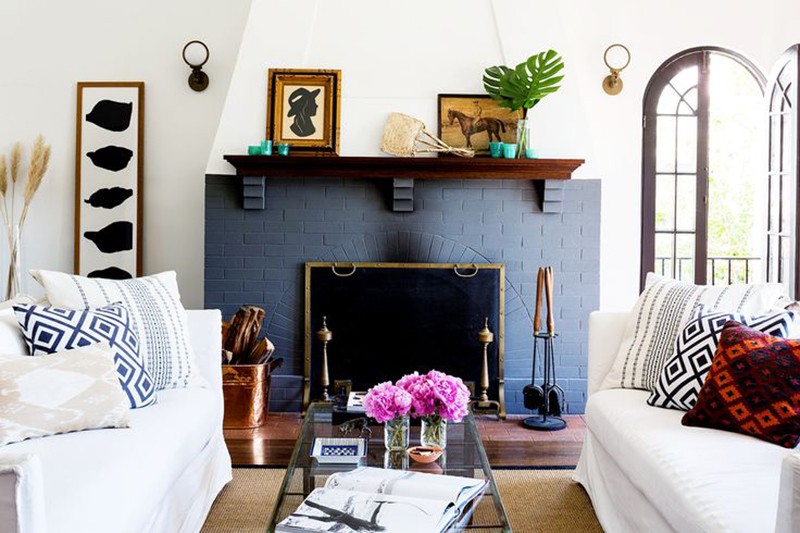 Lizzie Garrett Mettler
Yes, it's black, but it seems more like charcoal with a wood mantelpiece to me, who carries beautiful objects. I love the way this room is decorated with the throw pillows and everything!
14. Pacific Heights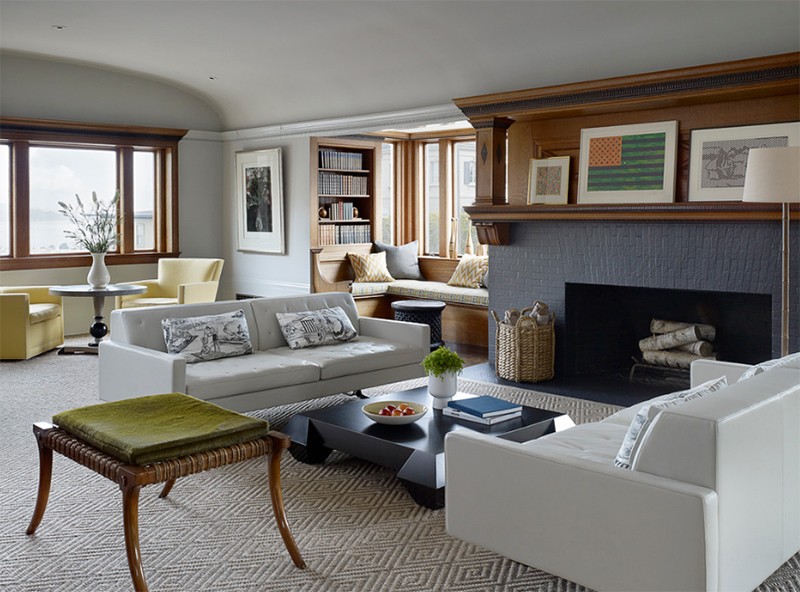 John K. Anderson Design
Dark gray is used for this fireplace, which also contains wood elements. It's obviously a spacious living area that is carpeted.
15. Black Painted Brick in the United States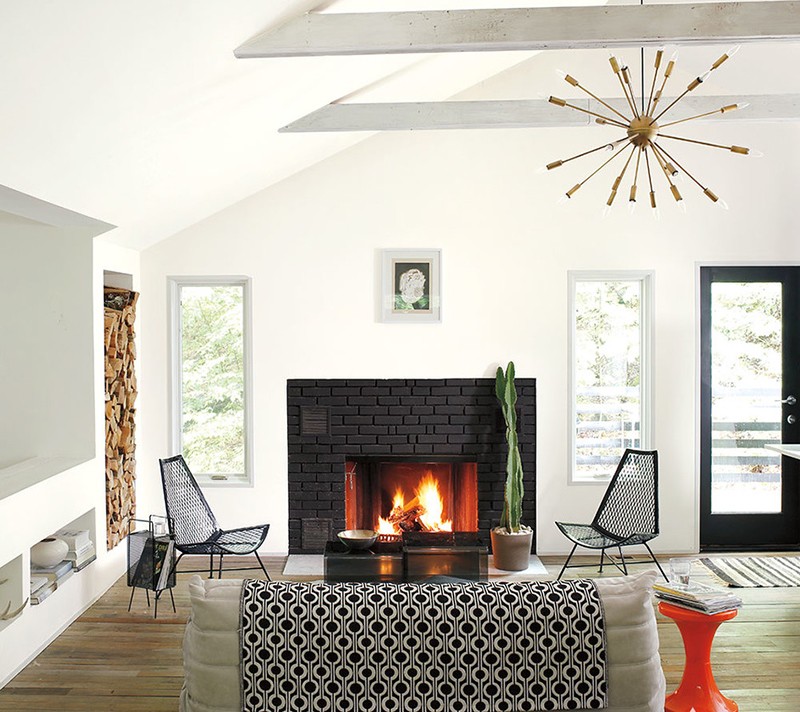 Benjamin Moore
There are many interesting features in this living room from the fireplace to the firewood storage . I also like the lighting and the patterns on the sofa. Isn't that a very bright living area?
16. Lagoon House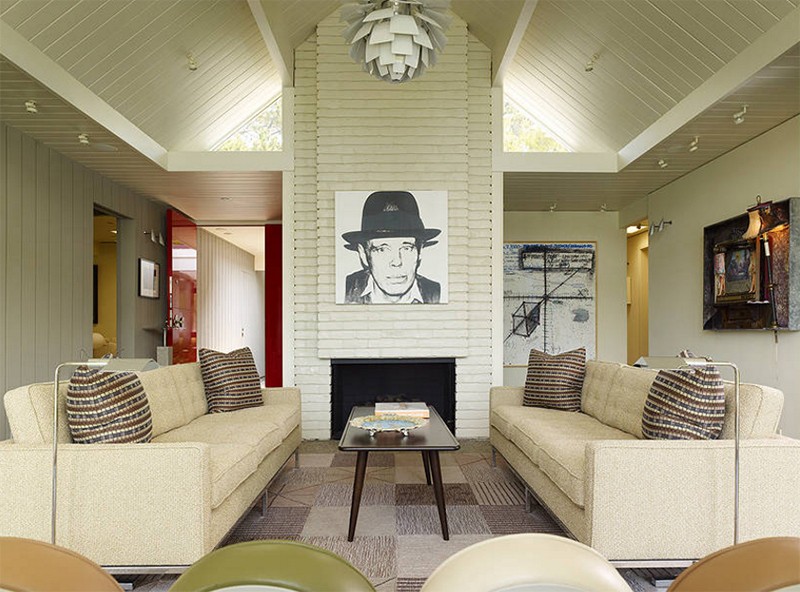 Gary Hutton Design
I like the way the colors are distributed from the carpet to the pillows in the living room. It's also a good idea to use dirty white on the fireplace.
17. Living room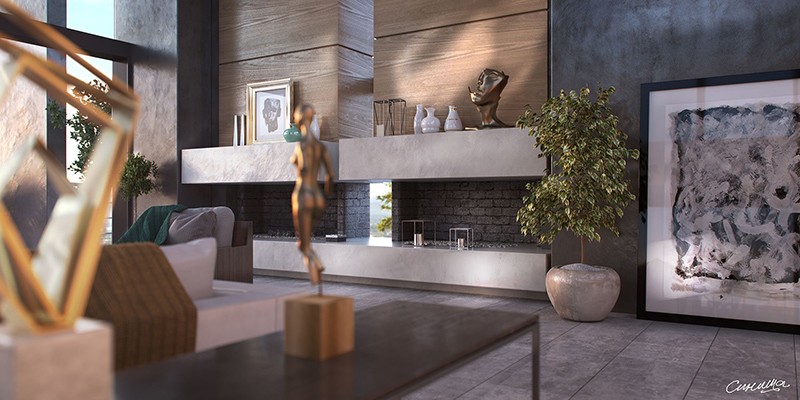 Sinisa Babic
A combination of concrete, wood and bricks resulted in a beautiful living room! You can see the modern fireplace is sitting right there on the brick part. I love the modern, contemporary look of this house!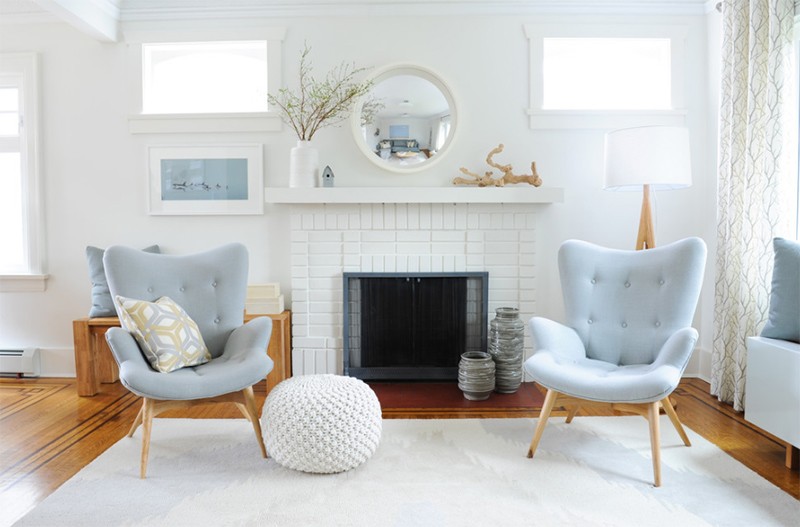 Simply Home Decorating
A beautiful Scandinavian home with so many white colors around it, even by the fireplace. What breaks its white is a touch of powder blue and some wood elements.
19. Newport Beach Residence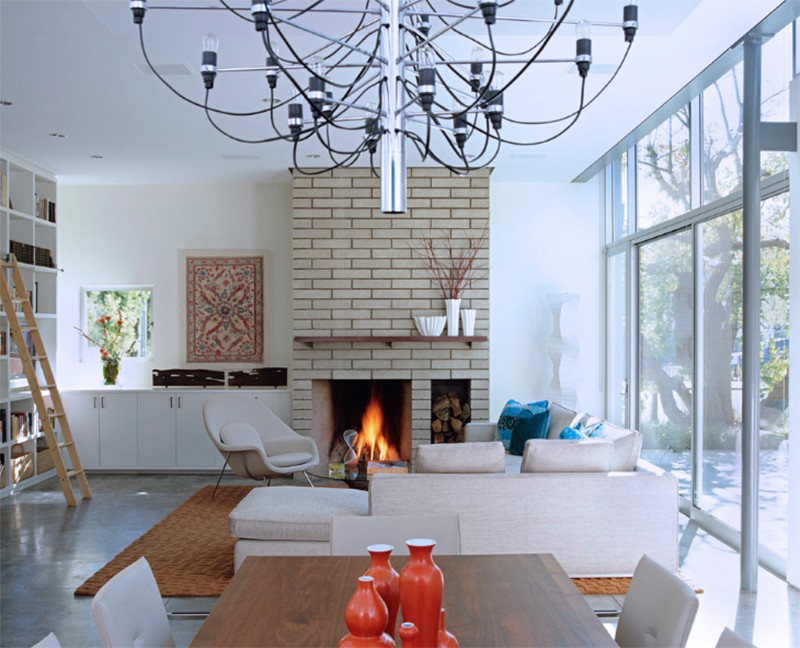 Paul Davis Architects
This is sure to be a cozy living area with a fireplace in a few shades of beige. What made it even more cozy are the floor-to-ceiling windows on one side and the comfortable sofa.
20. Greenwich, CT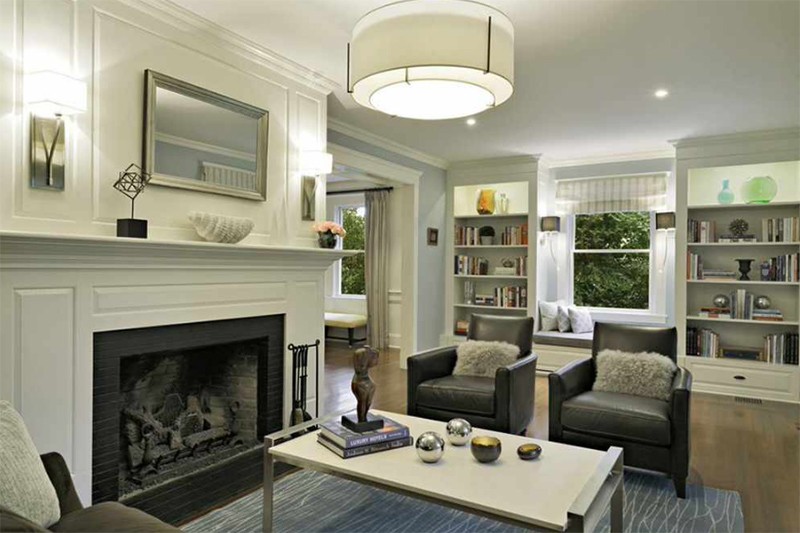 Luminosus Designs LLC
Contrast colors are used in this living room, but from this angle you can see what is the real color of the chimney in the interior walls as it is not painted black.
Interesting, isn't it? The painted brick fireplaces you saw above were given a unique touch and turned out really beautiful, other than that, the fireplace looked even more beautiful as the focal point of the living room.