It's that time of year again when homes are decked out with flags and other decorations in a patriotic style. There are many ways to do that. Others hang an actual flag inside or outside their home, while there are others who are more creative and would come up with decor to match the theme. Decors also vary from wall art, votive candles, centerpieces and many others. But today we are going to show you a list of DIY patriotic themed wall decor.
To help you add more beauty to your walls this 4th of July, you can add some wall decor that you have made. The easiest way to do this is to make buntings or search online for a free printable and frame it. But there are also more creative and fun ways to make this type of decor and that's what we're going to show you today. This involves using different materials like pallet wood, paint chips and many others. In fact, you can make something out of everything you have at home. Now let's look at this list of DIYs and at the end let us know which ones you'd like to try.
1. Patriotic Wall Art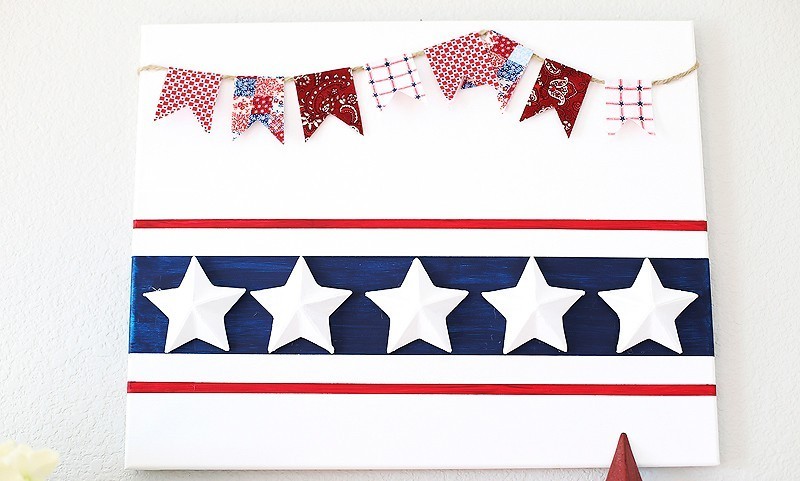 I Heart Naptime
Using a canvas, you can create this beautiful home decor by painting it with stripes of stars Add paper mache. To make it even more creative, you can also add some fabric bunting.
2. DIY Patriotic Monogram Door Hanger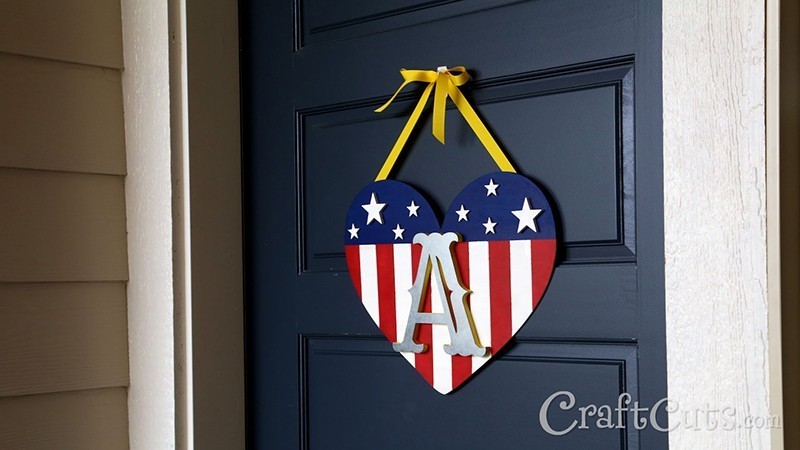 Craft Cuts
This monogram would make us think of Captain America because of its colors and the letter A You can watch a video tutorial on how to create such a design.
3. 2 Patriotic Pallet Shield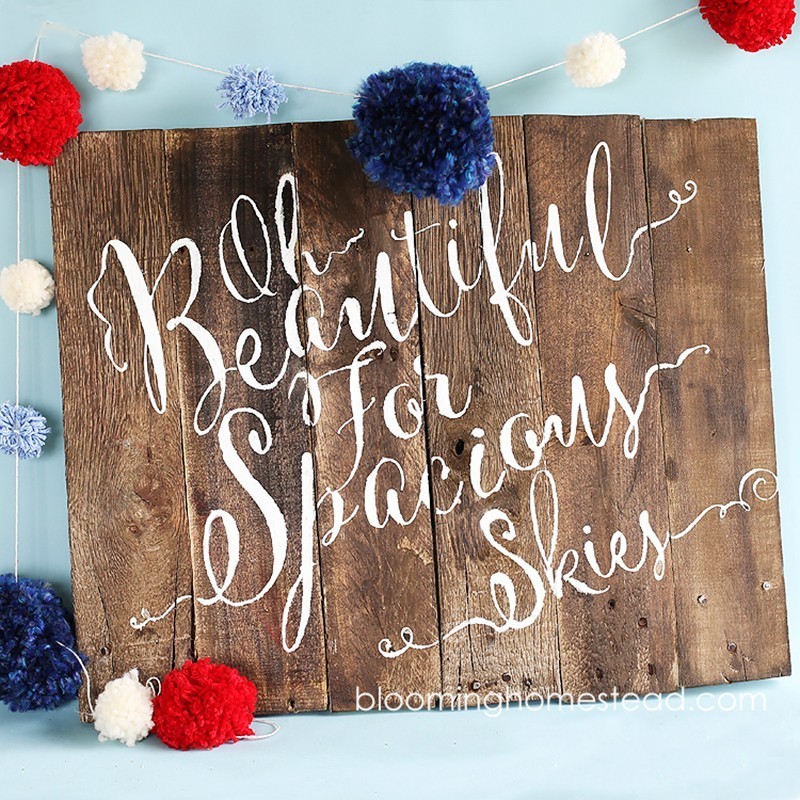 Floral Homestead
You can use a palette to craft a shield like this one. If you have the talent for writing, then do it with a pen or brush, but if not, you can use a stencil like the one the designer used here.
4. DIY Patriotic Wooden Star Decor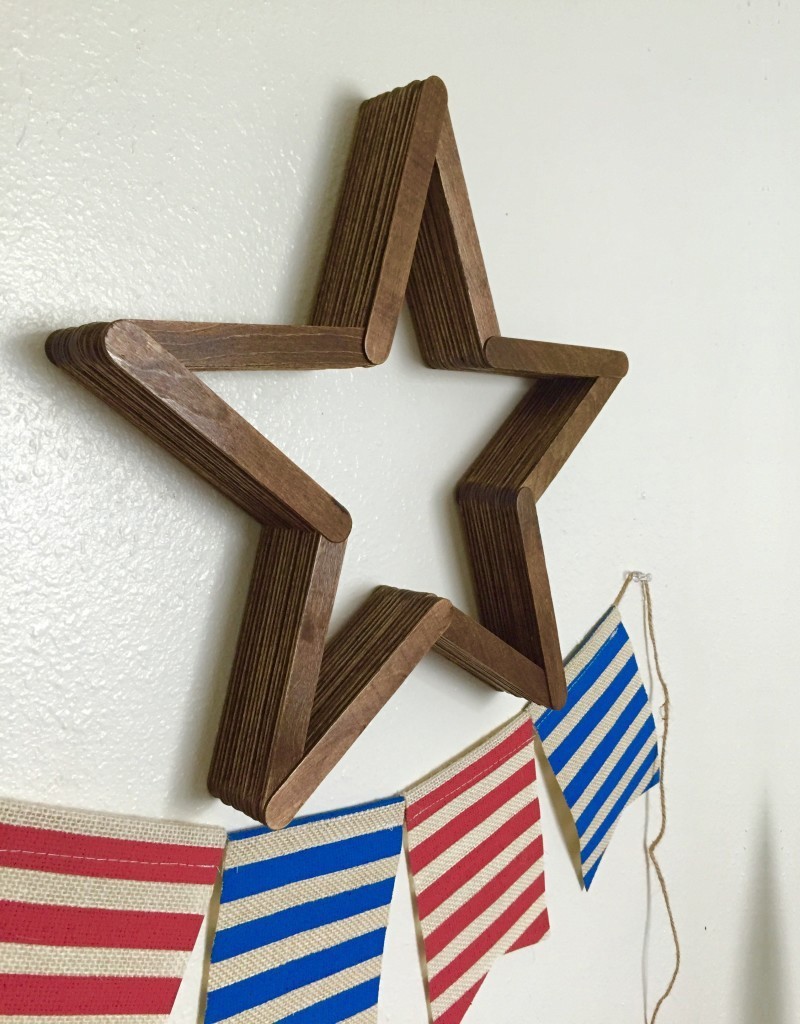 lifeasmama
You can make a star like this with popsicle sticks. Just glue them together and you have a beautiful decor and add some bunting too.
5. Patriotic Palette Flags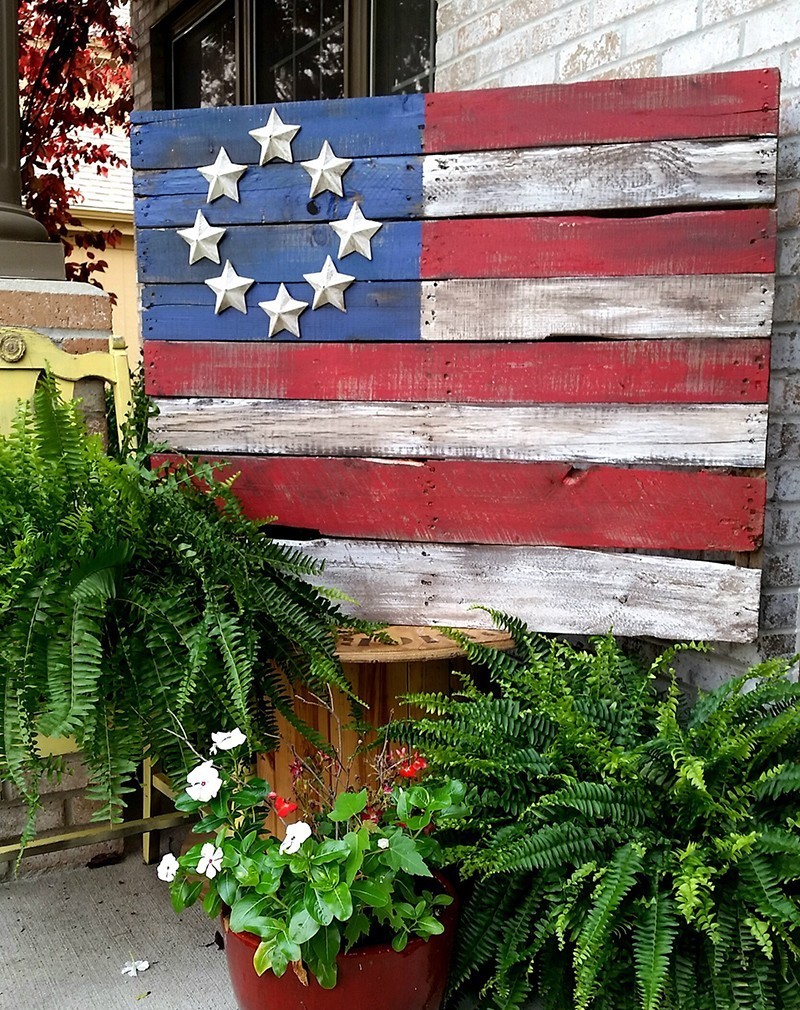 The Magic Brush Inc
A wooden palette flag painted in the colors of the American flag. Paper mache stars have been added.
6. DIY Patriotic Home of the Brave Art Wall Decor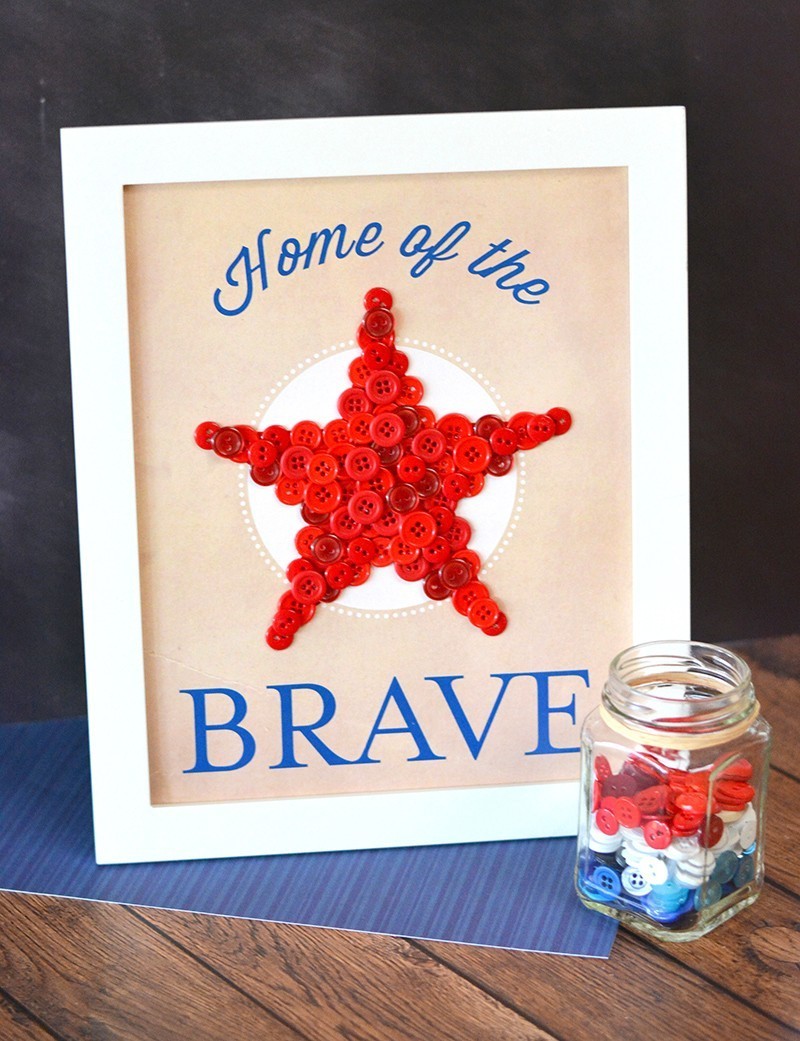 Surviving a Teacher's Salary
You'll need the print version of Wenn for this one If you survive a teacher's salary, then buy some red buttons and stick them on the leaf to create a star-themed wall decoration.
7. Patriotic Paint Chip Art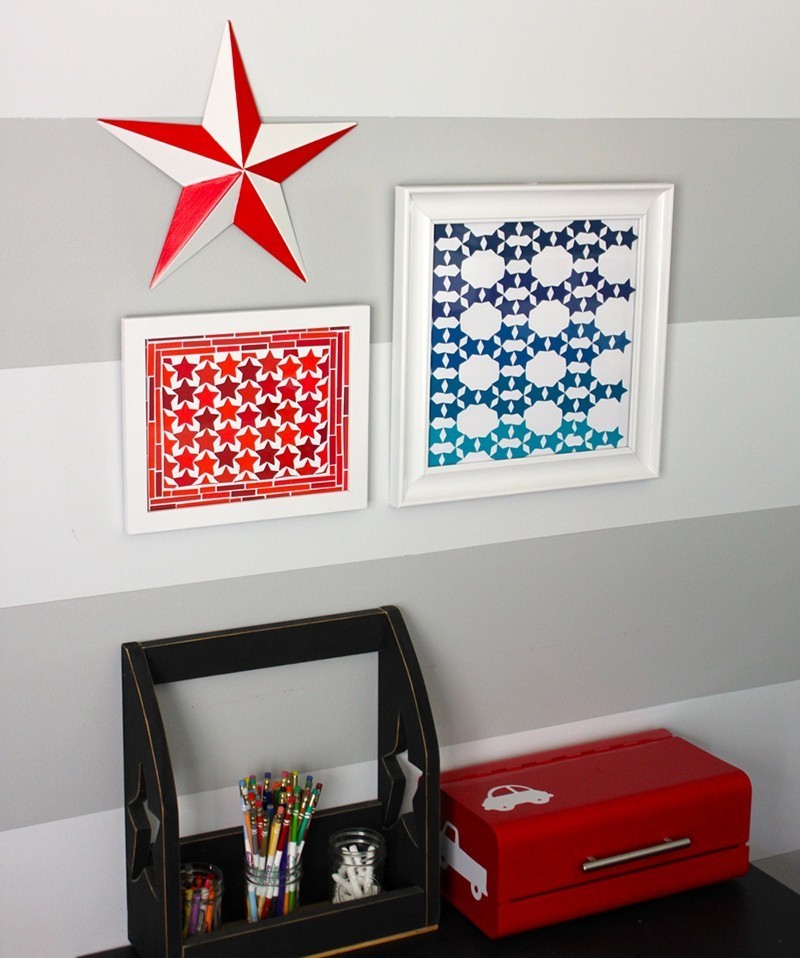 Positive Splendid
Do you have paint chips that are no longer used? Why not make these wall decorations for your home? Or if you don't have any color chips, just print out the stars and put them together!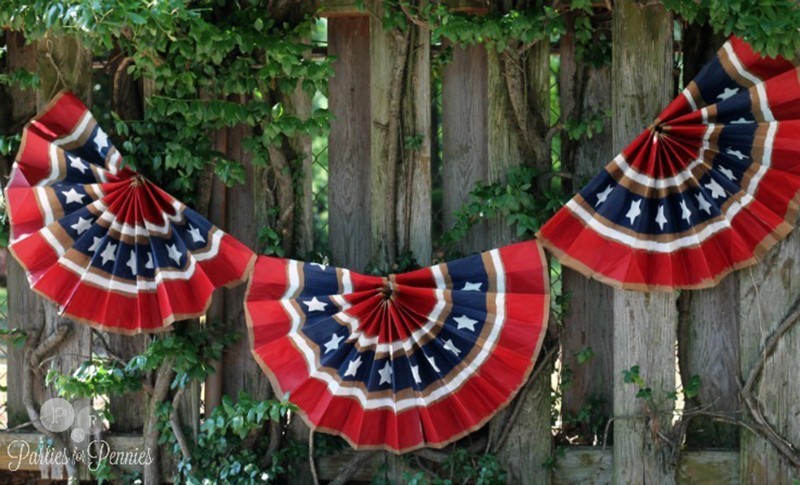 Pennies Parties
Believe it or not, these decorations are over Paper Bags and Once you see how this is made you will be amazed at how easy it is to make one!
11. DIY Patriotic Wall Art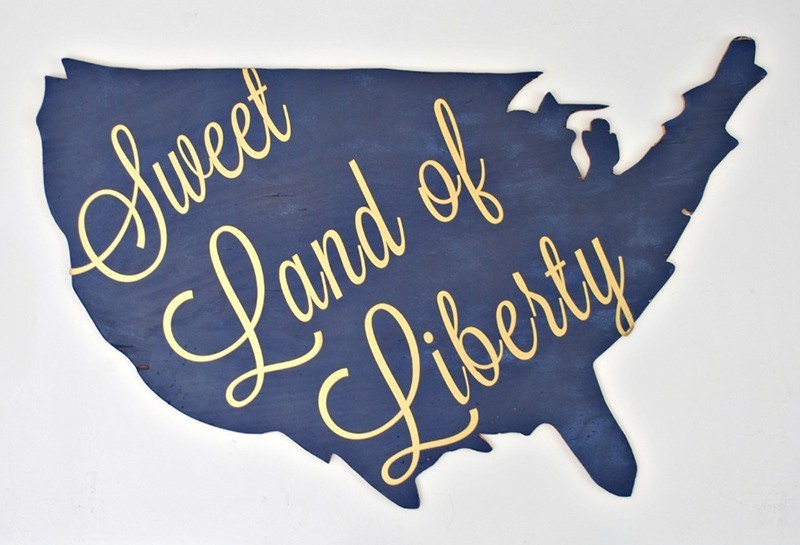 Noble Mess
Cut plywood into a shape like this or I think you can use cardboard as well . Then add these lettering or any other wording you can think of.
12. Land of the Free Because of the Brave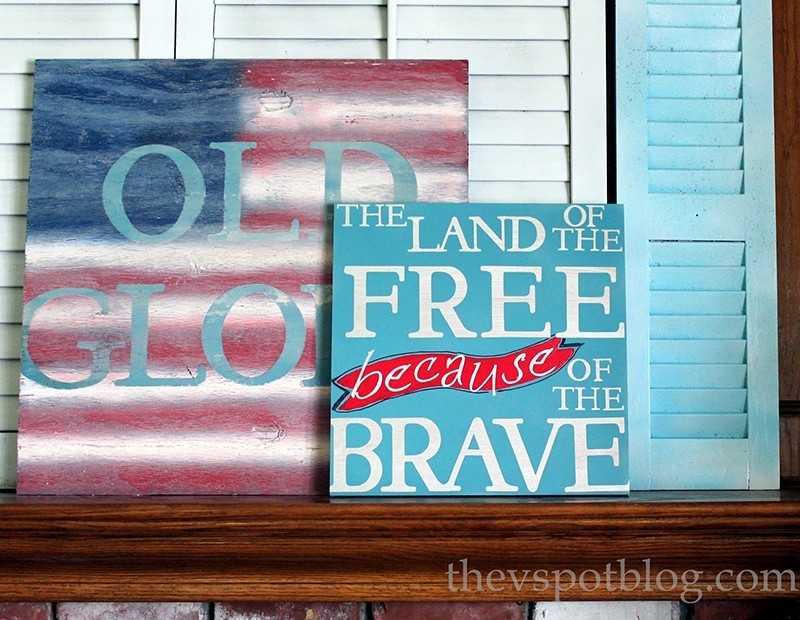 The V Spot Blog
I can say that both decals are handmade and that something stenciling was involved. Check out how this came to be on The V Spot Blog.
13. Painted Burlap Star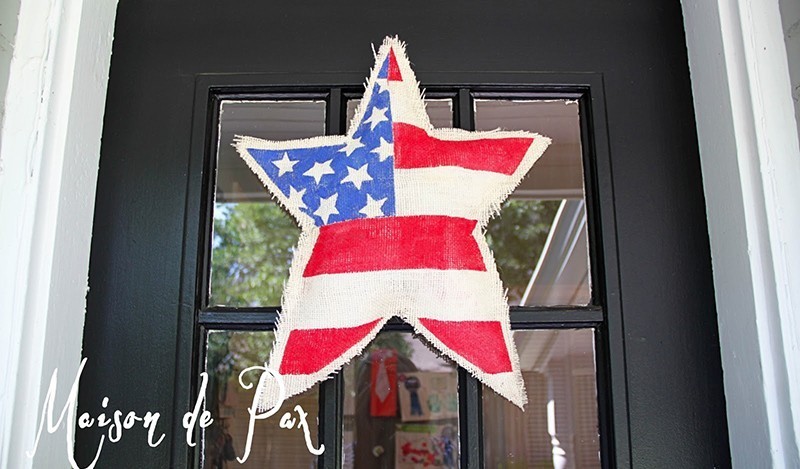 Maison de Pax
Do you have burlap? Make this shabby chic style patriotic star decor in a few simple steps. Think you can use another kind of fabric.
14. Patriotic Mantel and DIY Plywood Flag
The Modest Homestead
This plywood flag was added to a mantel along with framed decor featuring patriotic words . Well, this flag is easy to make using painter's tape, star stencils, and of course paint.
15. DIY Memorial Day Decoration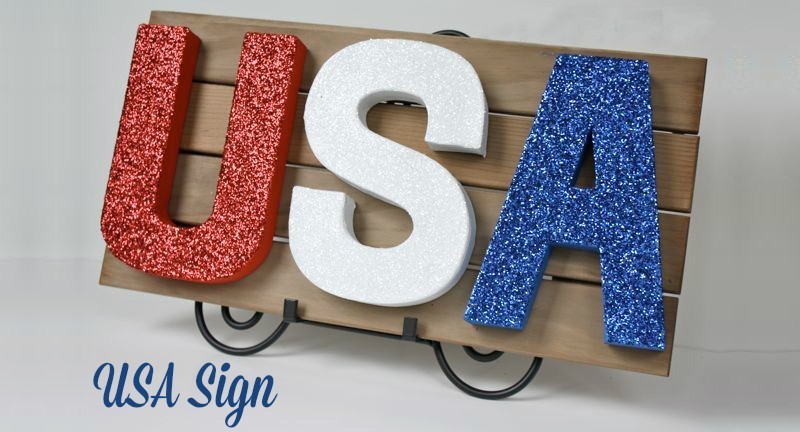 Yesterday Tuesday
Add sparkling glitter to some letters and place them on a palette . To give it a patriotic flair, use the colors red, white, and blue.
16. Customize Your Own Patriotic Floral Tapestry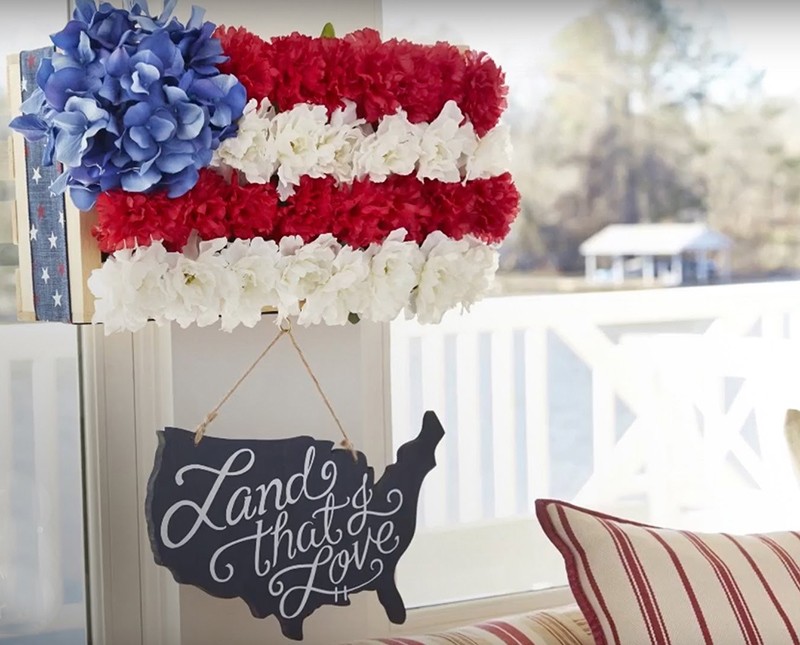 Michaels Stores
This is so cute! Gather different flowers that are blue, red and white and then place them in a wooden box with floral foam. End the look with a hook where you can pass a character.
17. DIY Planked American Flag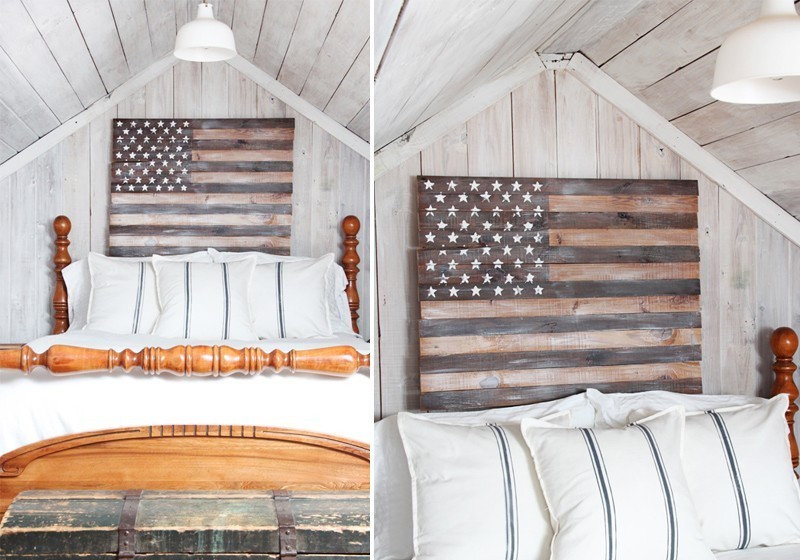 Maison de Pax
Planked lumber is used for this one, which has a distressed appeal but it looks good looking really nice and fits the bedroom design.
18. Pallet Wood Patriotic American Star Signs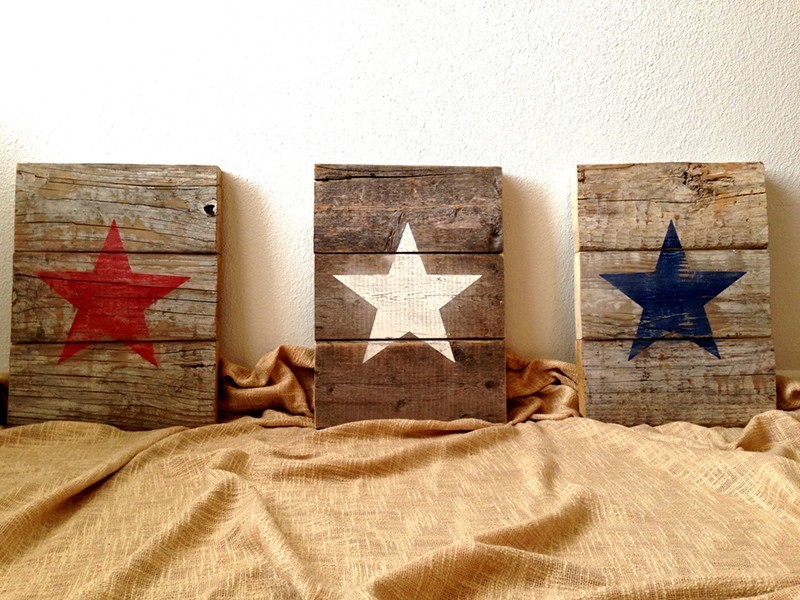 Mayfair Market Signs
Another wall decoration that used pallet wood, but this time added stars with the patriotic colors of the USA.
19. USA Wall Decor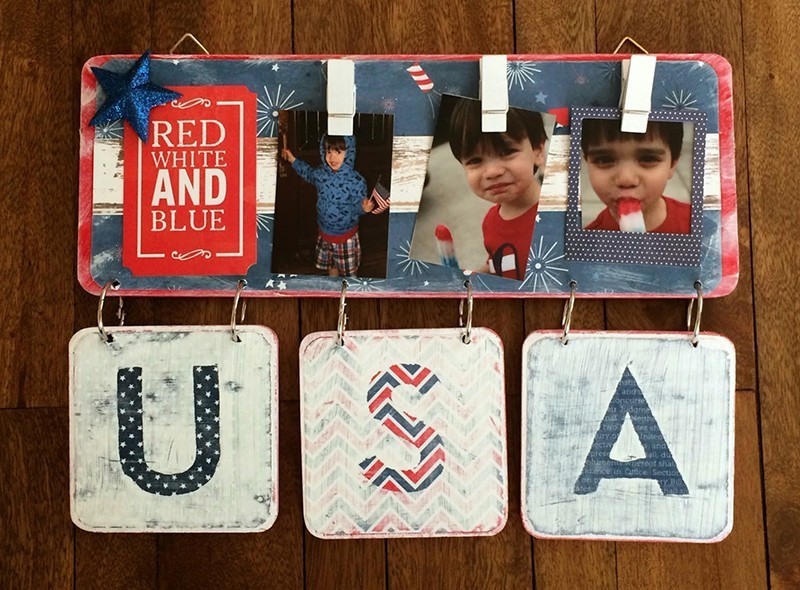 B Franklin Crafts
Wall decor like this is a great way to let your creativity run free.Patriotic Print Version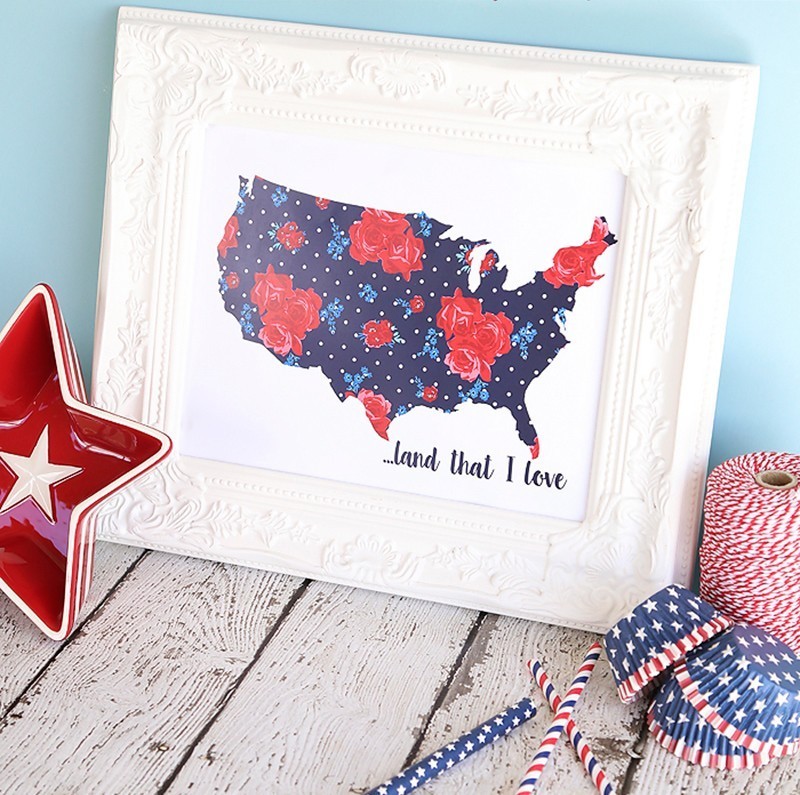 Floral Homestead
Here you can actually use a different pattern for the card if you want to crop the form, but the easier option is to just get the print version of Blooming Homestead.
So if you're feeling smart, go ahead and make one of the above decors to use for the 4th of July. Or you can also come up with other decors by taking inspiration from the above DIYs. And the amazing thing is that you can actually make anything out of the items you have at home! Which of the above decors would you like to try?