Have you heard of rustic interiors?
Sure, yes. What immediately springs to mind is the heavy use of wood in the room. It literally means keeping the wood texture that can be seen in almost everything in the interior.
But not everyone likes this look, right?
So if you're the type, that one a subtle rustic touch to your home, why not combine it with some contemporary touches? It would look totally good.
If you are not convinced of this then you need to take a look at this round-up we did today.
We were looking for bedrooms that were both rustic and are modernly furnished in its interior. You'll be surprised how it turned out!
Take a look at:
1. Eldorado Stone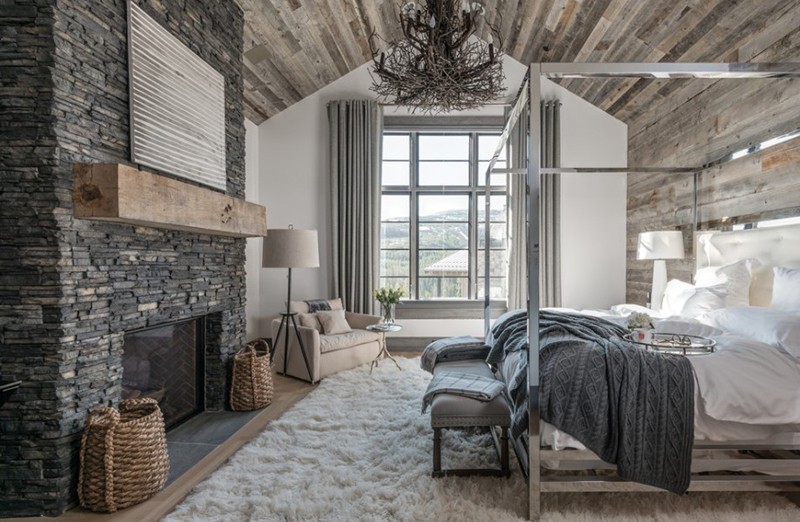 Eldorado Stone
This is a beautiful rustic modern bedroom with a stunning design. Everything here adds to the attractiveness of the room, including the canopy bedroom.
2. Whitefish Lake Residence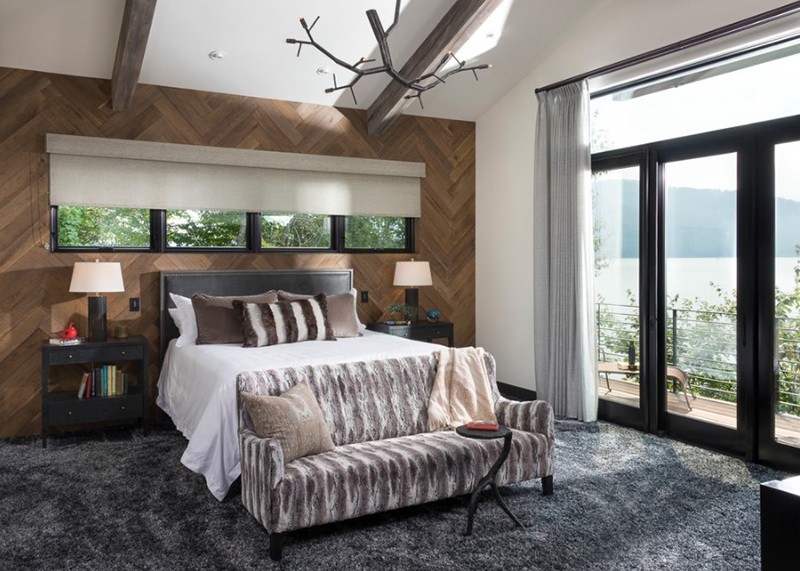 Tate Interiors
This bedroom has a wooden wall with a beautiful pattern. A soft carpet was also used, which contrasts well with the hard texture of wood.
3. Four Pines Cabin # 14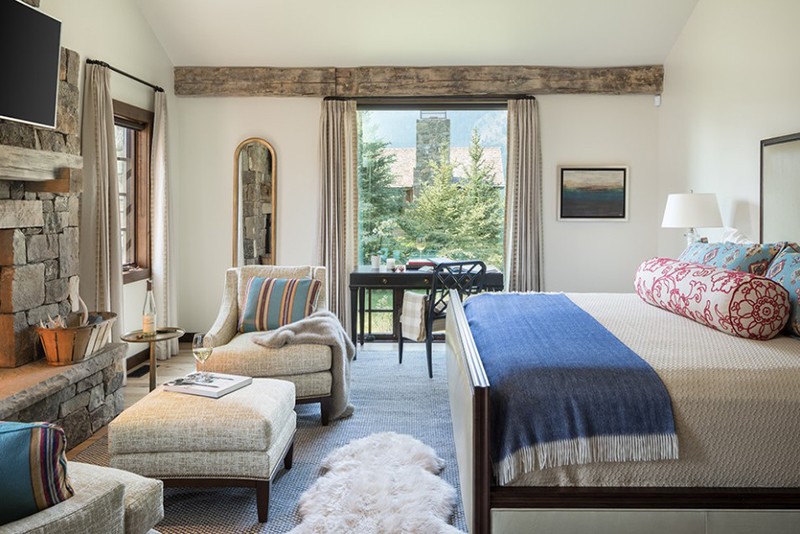 Jacque Jenkins-Stireman: A Design Studio
This bedroom has a good view of the gardens and the Trees outside that complete its rustic feel. What contributes to the rustic beauty of the room is the stone fireplace. Contemporary furniture is used in the room.
4. Draper Destination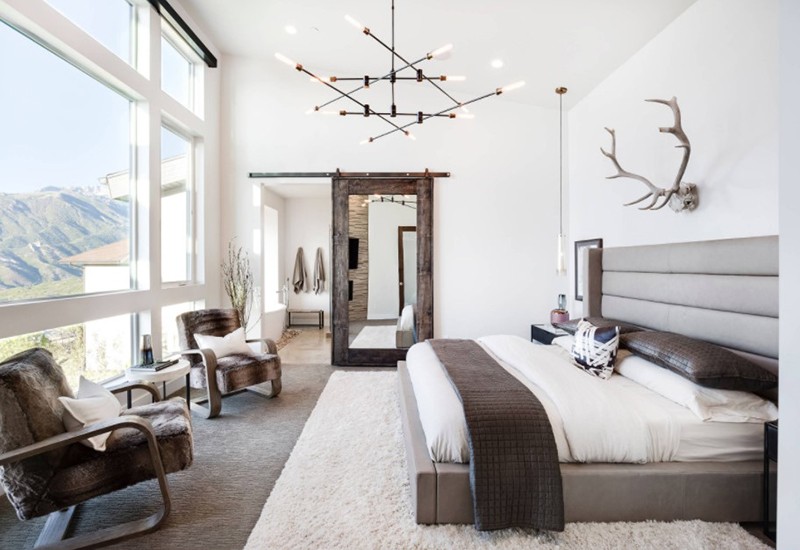 Ezra Lee Design + Build
Instead of using wood for the walls and ceiling, this bedroom was made of wood for the barn door that also holds the mirror. There are also two chairs that mimic the color of wood.
5. Telluride Mountain Village Autumn Lane Residence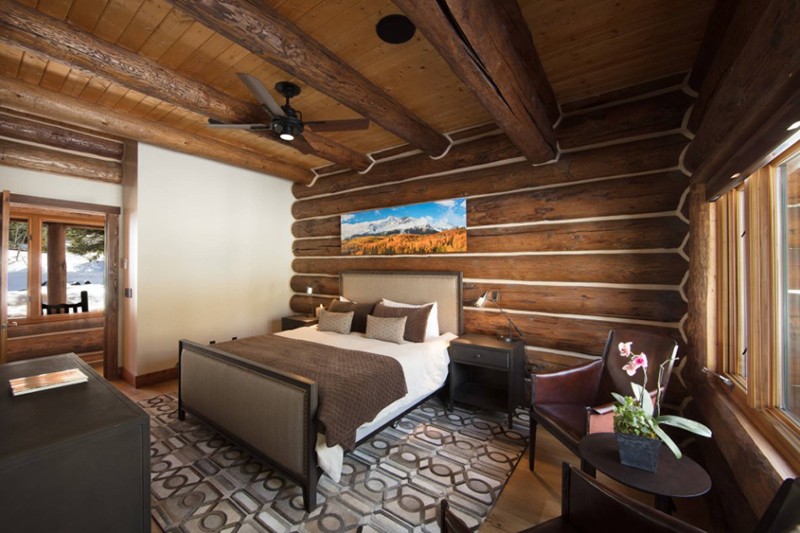 FUSE Architecture + Interior
Wood was used for the walls and ceiling in this bedroom. A patterned rug is added to the room, which also has colors to match the room.
6. Ecologia Montreal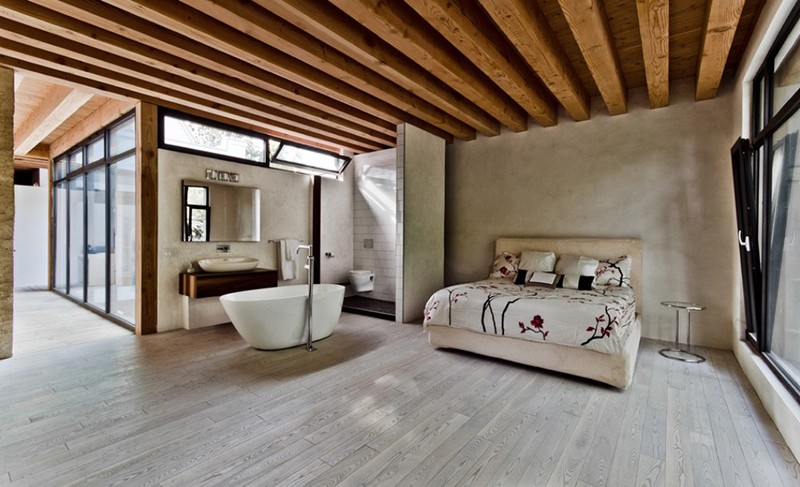 Alexandre Parent
The nice thing about this bedroom is the integration of a bathroom. Unlike other bedrooms, this one has an exposed bathroom. There are also windows around it which make the room brighter.
7. Nature bungalow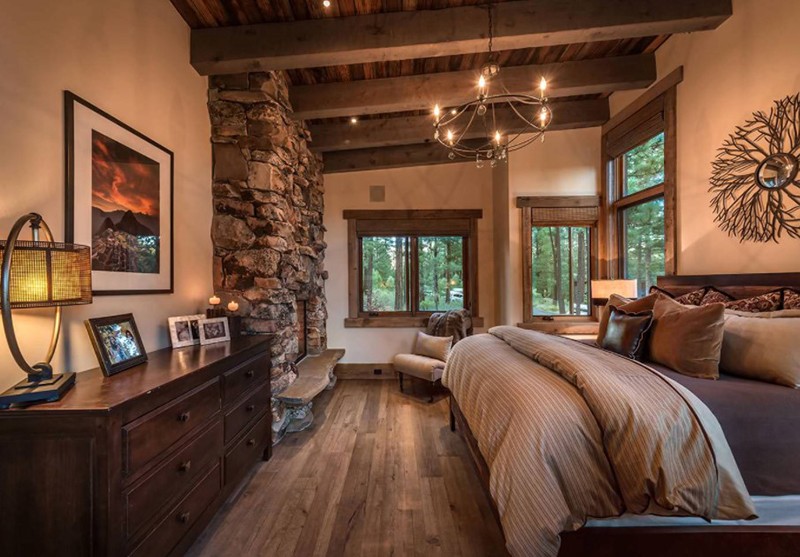 interior design by Julie Johnson-Holland
Apart from the stone walls and the wooden ceiling, this bedroom is also rustic decors like the rustic ones Lights and the wall decoration above the headboard.
8. 177 White Pine – New Build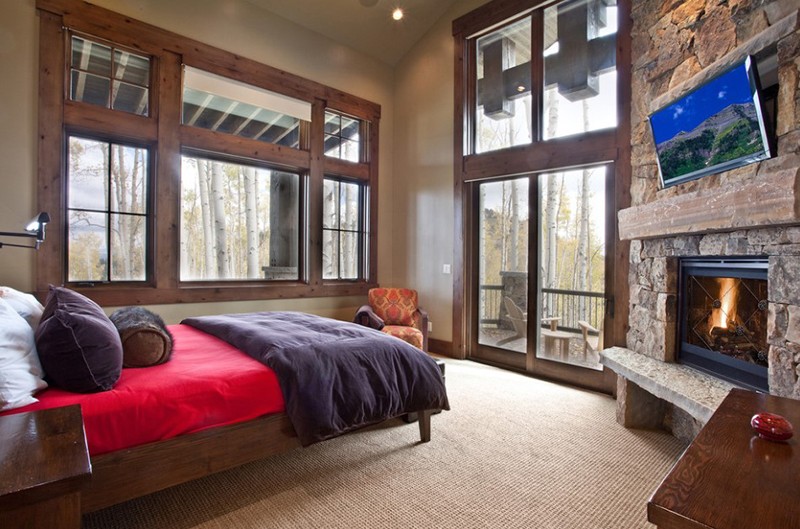 Jaffa Group Design Build
A small bedroom with lots of natural features like the fireplace surround and the bedroom furniture . The addition of glass doors and windows allows natural light to enter the room.
9. Ski In / Out Home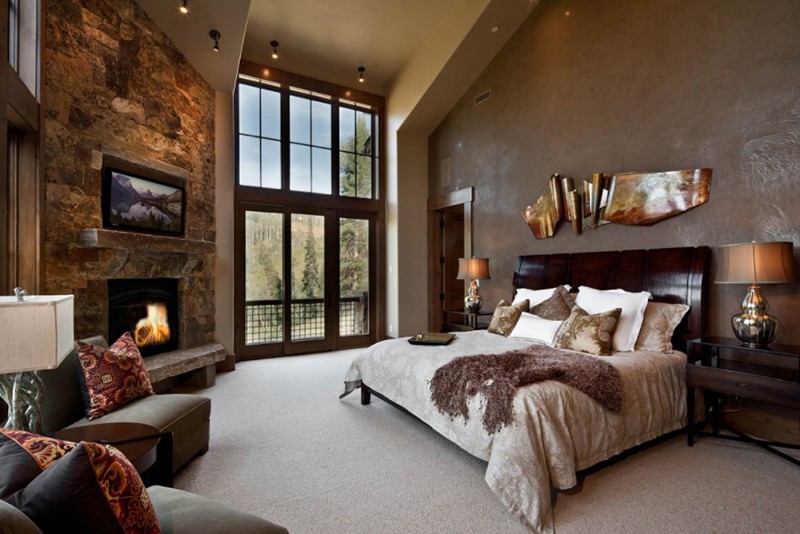 Jaffa Group Design Build
Although this one has a couple of wood features that we see on the bed, window frames , Wall decoration and door frames, the stone surround of the fireplace gives the bedroom a rustic feel.
10.The beautiful view outside adds to the beauty of the home.
12. Mountain Timberframe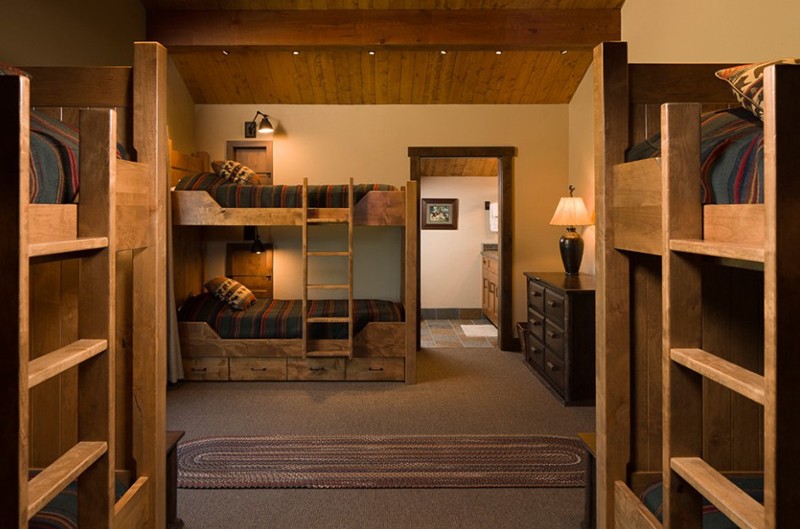 Rocky Mountain Homes
This rustic, modern bedroom is obviously a room for lots of kids! It has bunk beds that are made of wood and brought a nice mountain style to the bedroom.
13. Morningstar Residence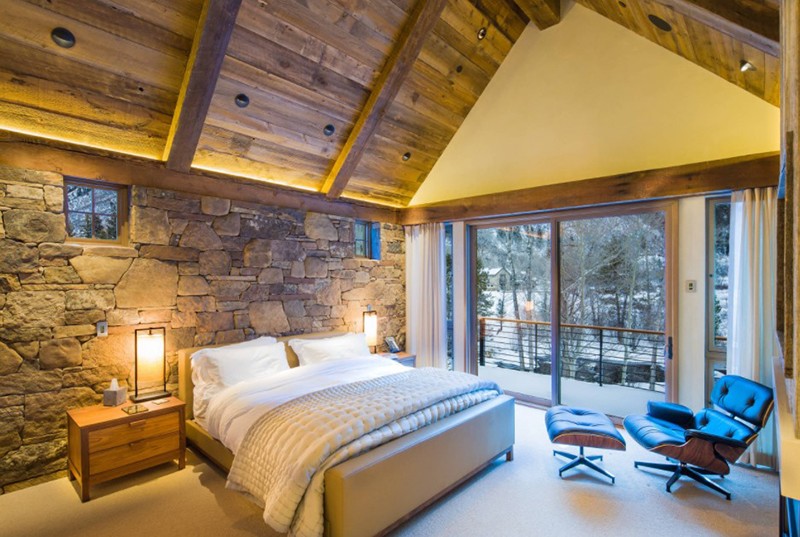 Zone 4 Architects, LLC
We recently unveiled this Beverly Hills home. This one story home has a beautiful entrance and foyer with green walls in different areas.
14. Casa Mediterranean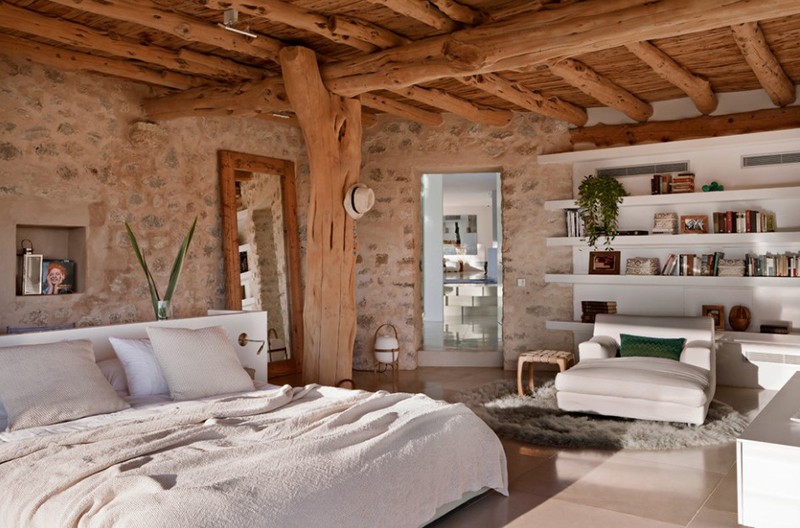 Box3 Interiores
Natural wood is used for the columns and beams in this bedroom. Obviously, these are added for an appeal that matches its walls. It's also a good idea to use white for the tall shelf and bed.
15. West Slopeside Chalet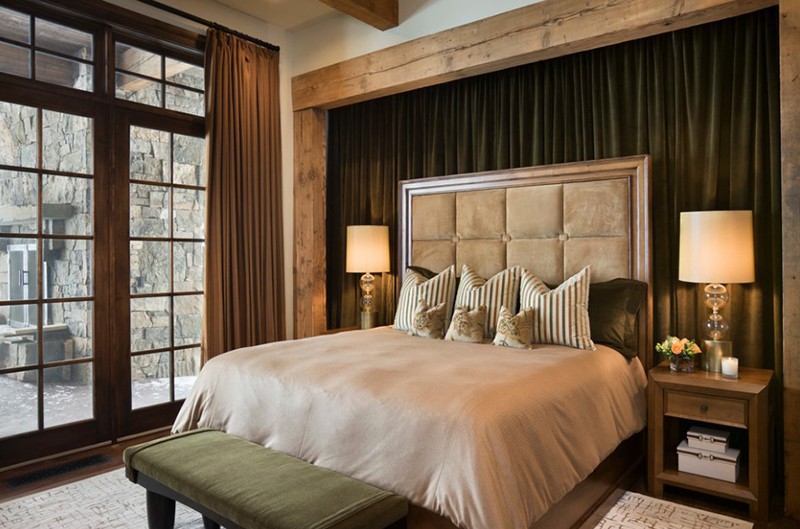 Locati Architectse
What makes this space rustic is the use of wood for the exposed beams and this area the wall where green curtains are used to cover them. The brick walls outside, which can be seen from the bedroom, also give the room a rustic look.
16. Arredamento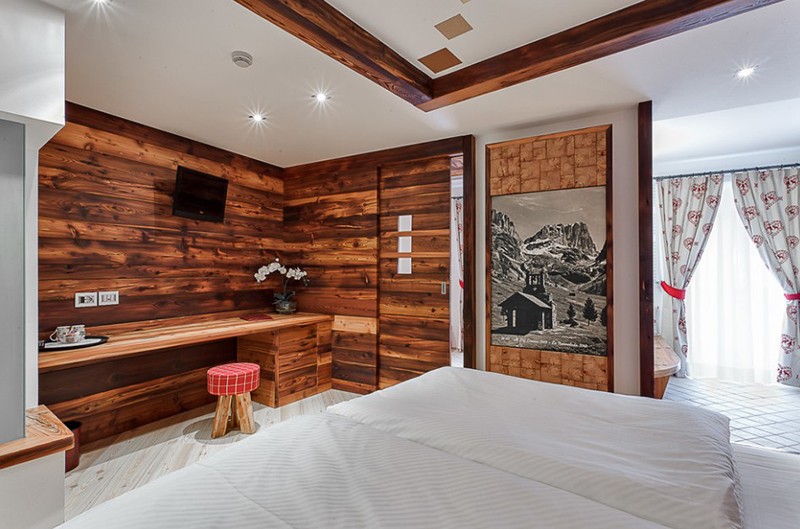 Adriano Frisanco
Although this bedroom is small, it looks absolutely fantastic as it is the use of wood and white combines it. It also leads to a bathroom with white and red curtains. Also note that it has a nice custom door and ceiling.
17. 540 Walnut Drive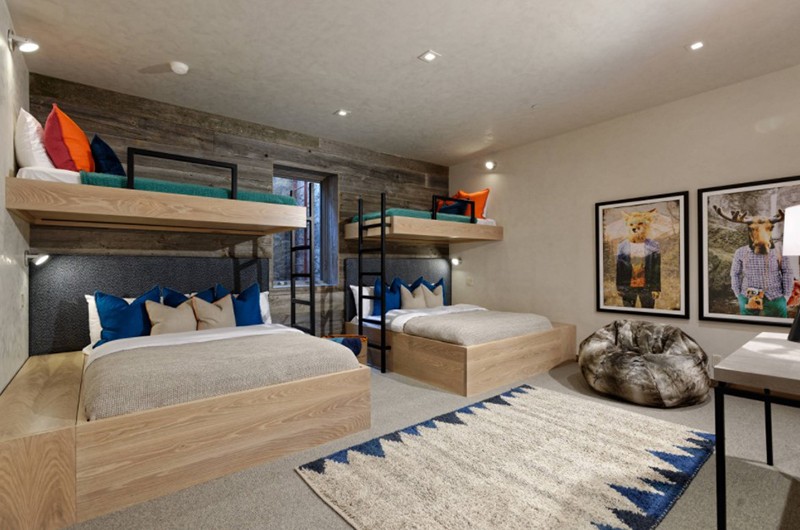 Kaegebein Fine Homebuilding
Who wouldn't love the wooden elements here and the contemporary decors? Just look at this rug and the colors used for the throw pillows. It is also advisable to use light-colored wood for the bunk bed.
18. Lazy Heart Ranch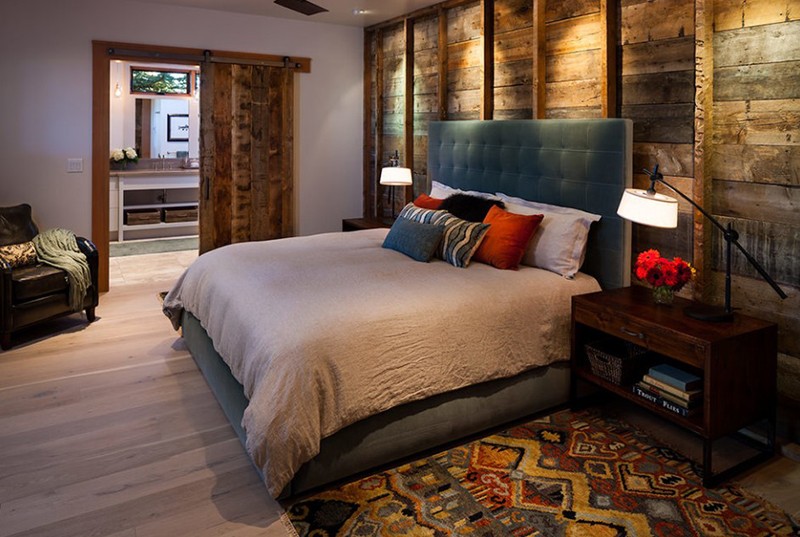 Swallowtail Construction
This ranch looks great with a wooden barn door and rustic wooden walls. A light wood floor was used that goes well with the white walls. This printed carpet brings more life to the room.
19. Two Rivers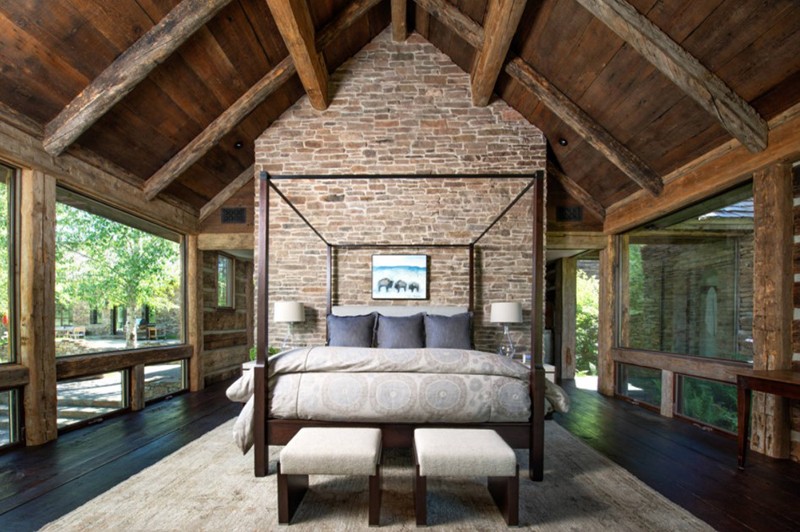 Snake River Interiors
This bedroom has glass windows that let natural light into the room. It also features a brick wall as a backdrop for the modern metal four-poster bed.
20. Bert and May Box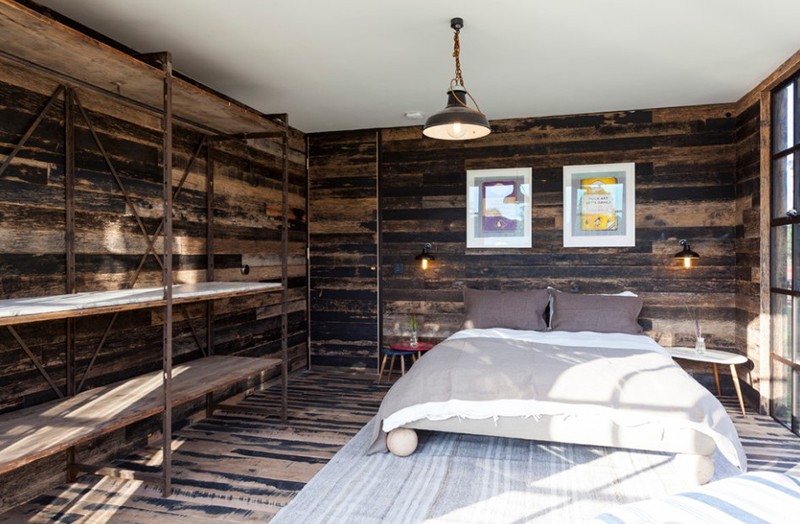 Chris Snook
Wood was used for the walls, floor and even the outside of this bedroom Shelves for additional storage space. They actually look like bunk beds to me, but I'm not sure if it's sturdy enough to be a bed.
Isn't it nice to combine rustic and modern styles for the bedroom? This is a great way to soften the rustic elements and add a cozier feel to the bedroom with the modern elements. Of course, wood was used in each of the bedrooms in the list above. However, they are used in a variety of ways.