There is always a traveler in each of us. Therefore, we are sure that we have suitcases or luggage where we store our clothes and other belongings during the trip. But what if your suitcase is already old or maybe even broken and you can no longer use it on your travels? Well, we all know that we can always upcycle anything and everything. We all know that no matter how old something is, it can always be used in a completely different way, which makes it useful again.
Today we're going to show you a list of DIY old suitcases because you don't have them throw away or simply toss in a corner to collect dust. There are many new uses and you will surely be happy to know that you can use your old luggage as a table, chair and much more. Let's take a look at the following list.
1. Vintage Suitcase Table Bar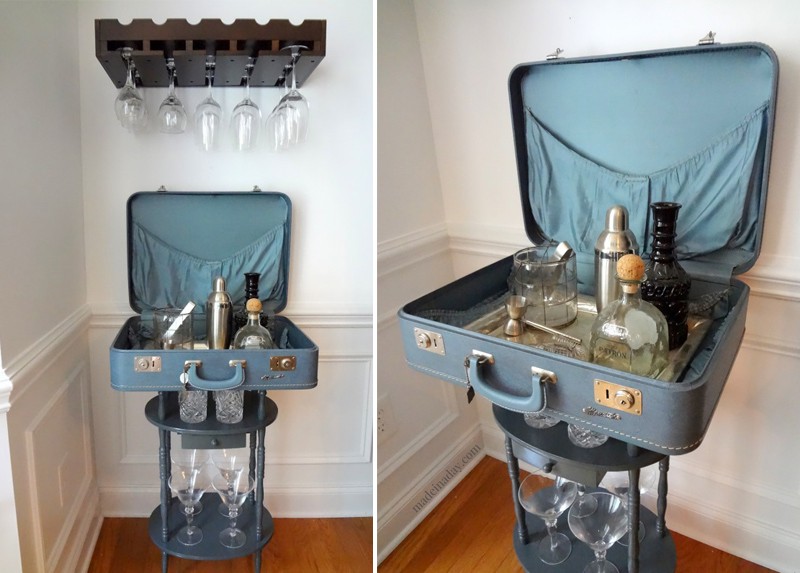 Made in a Day
Want a bar in your home? Easy! Just use an old table and an old suitcase and you have a completely unique home bar!.
2. Suitcase coffee table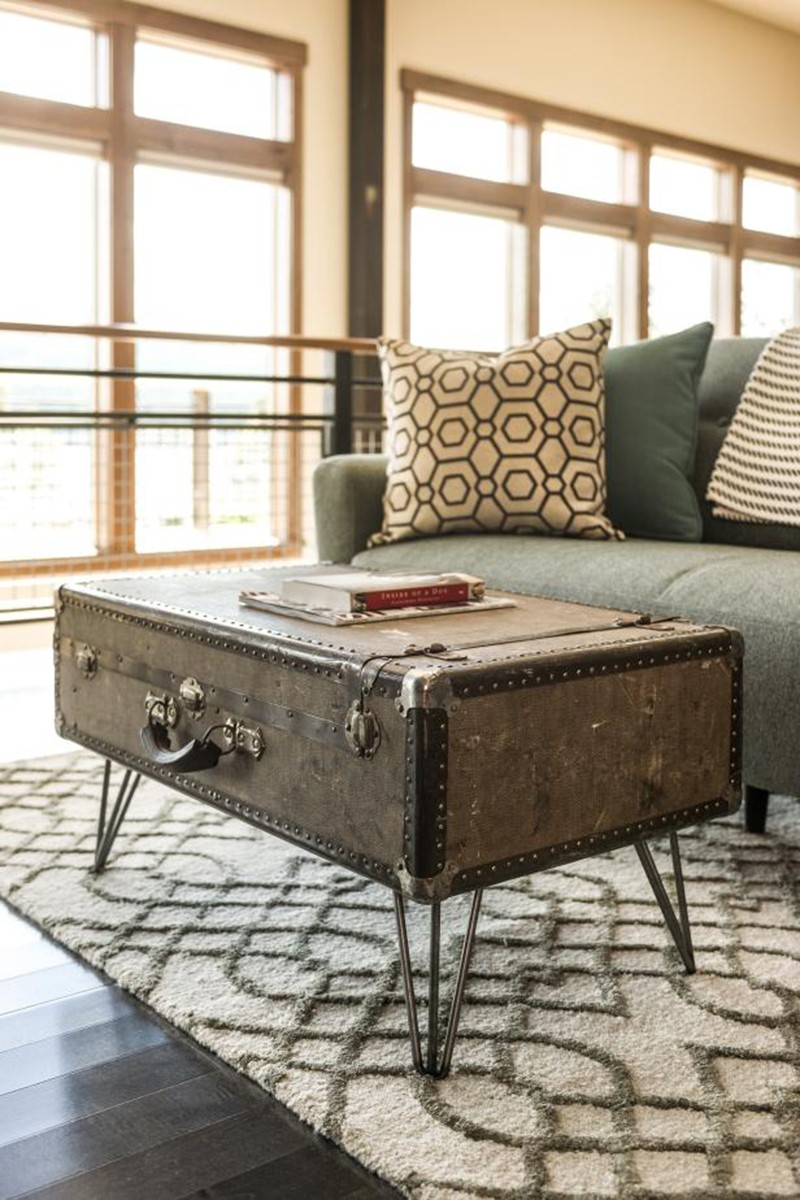 Beautiful, isn't it? You'll get that totally rustic or industrial feel in your home by adding this.
3. Turn a suitcase into a no-sew DIY dog bed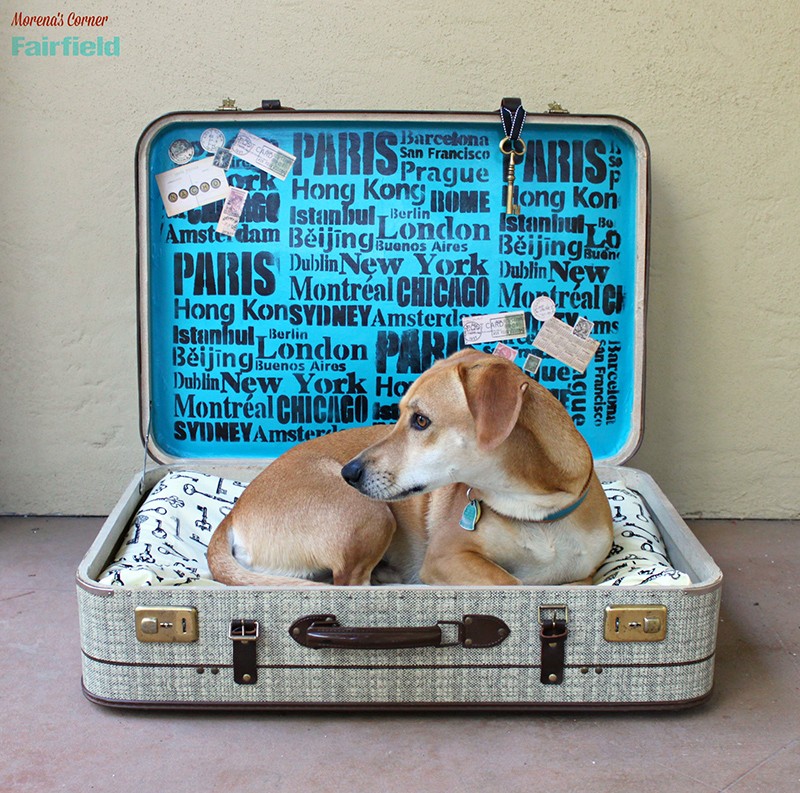 Or if you need a dog bed, you can use an old suitcase. This one looks really cute with a travel themed design.
4. DIY Project: Suitcase Vanity and Towel Rack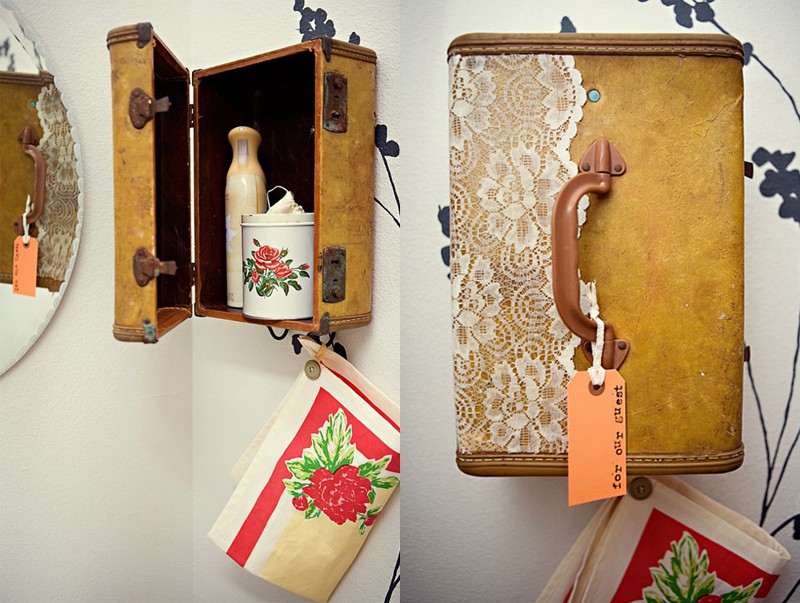 Ashley Campbell
A small suitcase can be a beautiful closet in your bathroom. Check out this chic, shabby-style storage!
5. Sleeping bunk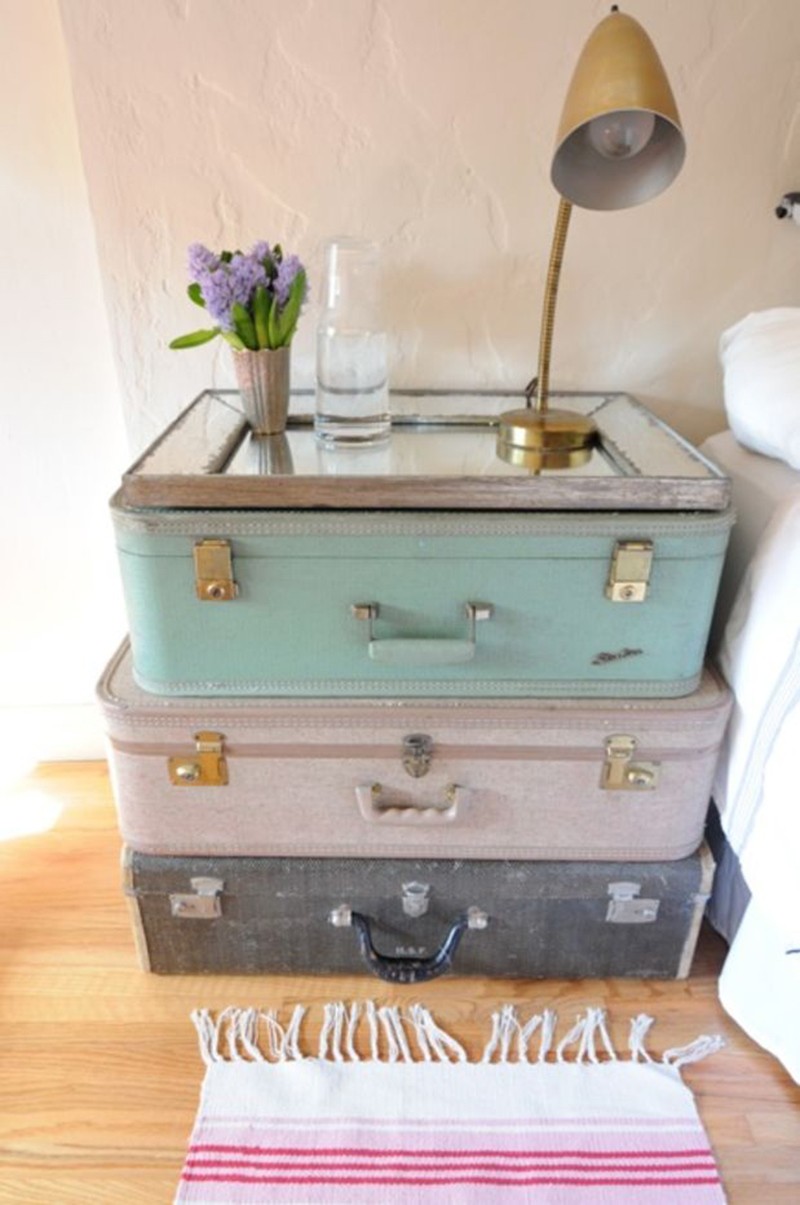 Cupcakes and cashmere
Or just stack a few pieces of luggage on top of each other and it can be a nice side table.
6. Coffee Table Suitcase DIY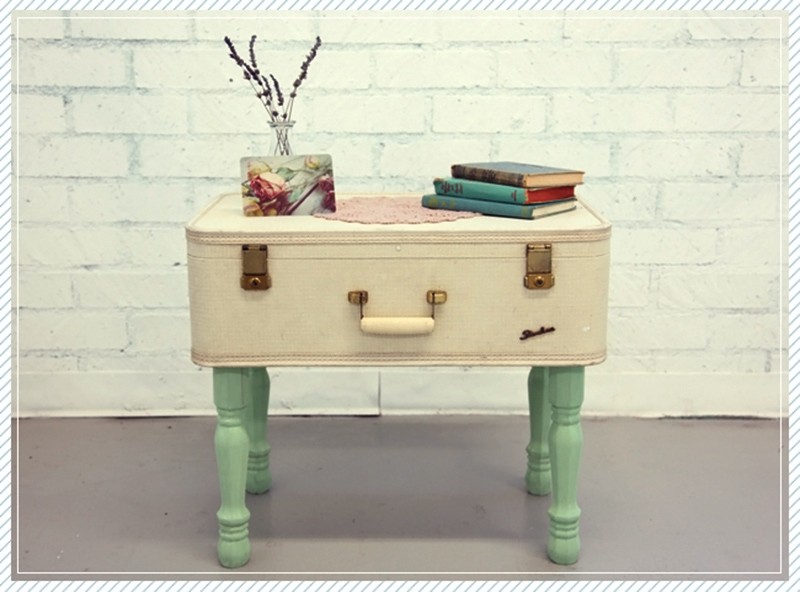 Ruche
Add some legs to your suitcase and it'll be a table in no time! Looks great, doesn't it?
7. Build a suitcase table yourself in 3 easy steps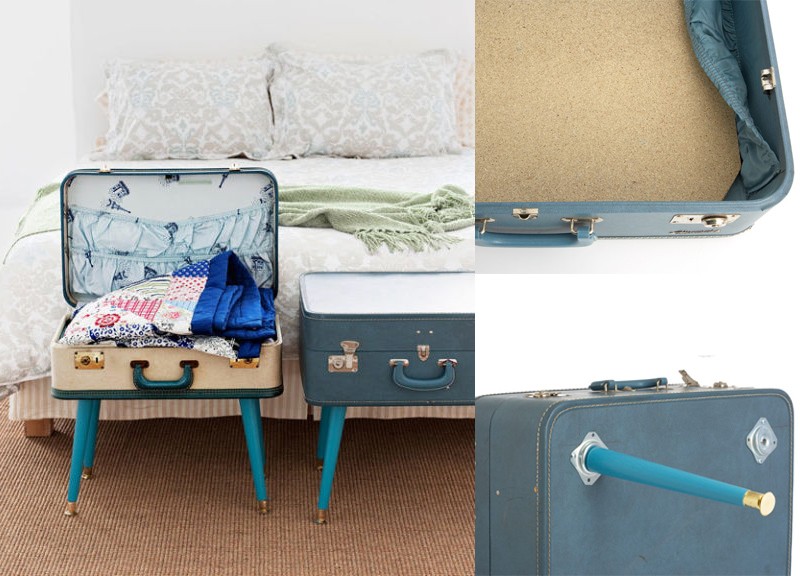 Good housekeeping
Another great way to redesign your luggage. It can be a good replacement for your storage bench.
8. Wrap up your troubles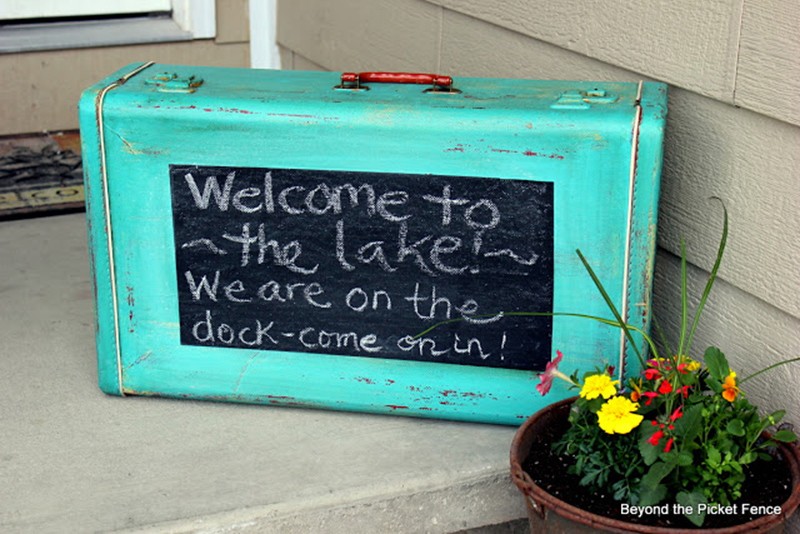 Beyond the picket fence
Or if you just want to use it for decoration, paint part of it with chalkboard paint and write on it something on it. For this one it was added at the entrance of the house.
9. DIY Project: Ashley's Vintage Suitcase Coffee Table
Design Sponge
A larger suitcase could be used as a stunning coffee table. And yes, it's also great for storage.
10. Do-it-yourself vintage luggage chair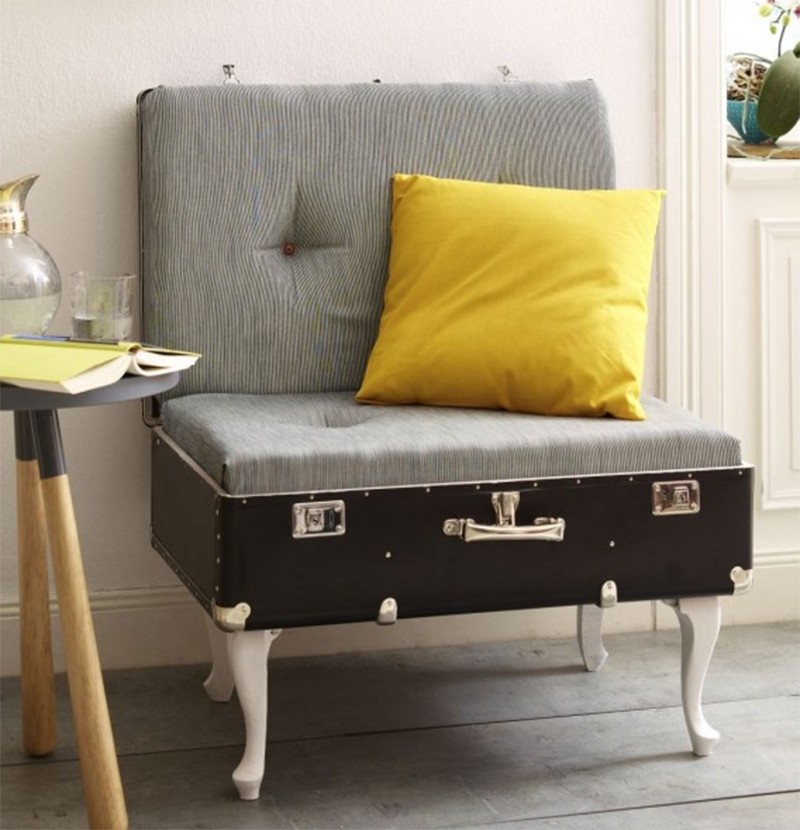 Home Story
Or you can use this large suitcase as a chair! Just add cushions and four legs to turn it into a chair.
11.How Eduardo the Ancient Chest Became a Bookshelf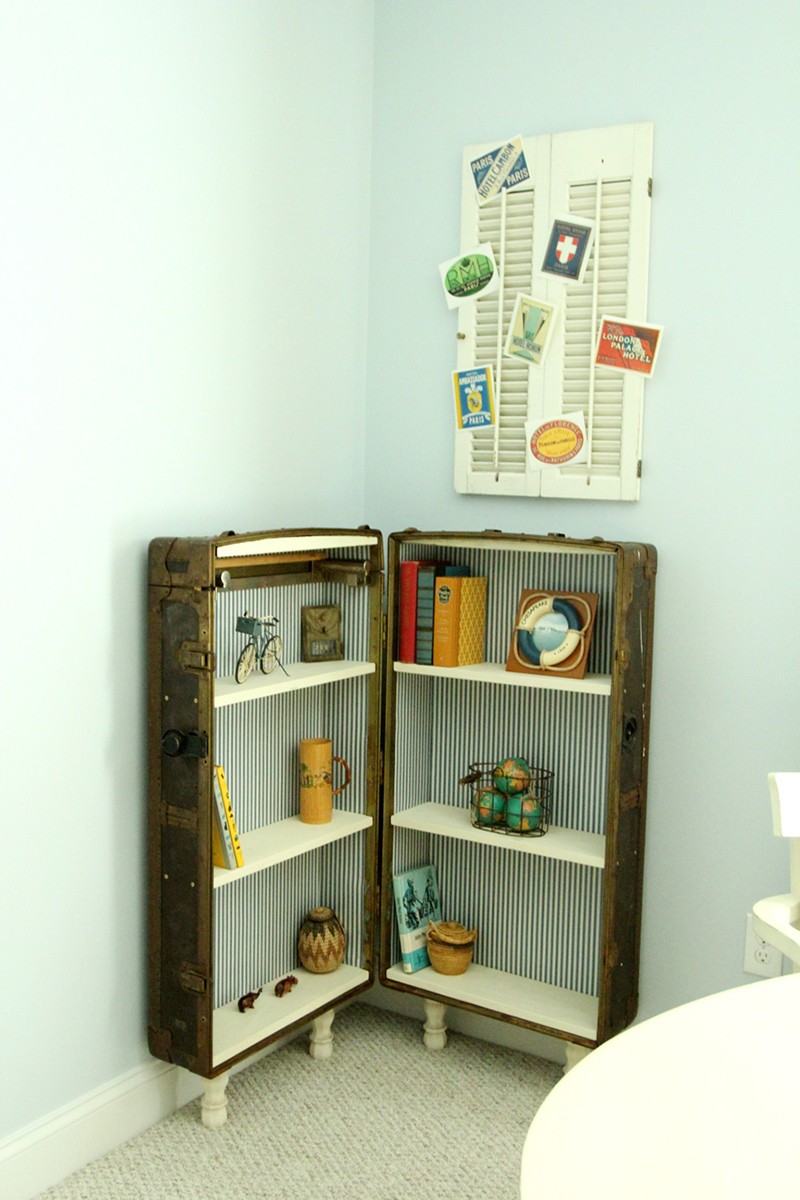 A Less Than Perfect Life of Bliss
A great chest can too be a beautiful bookshelf or display shelf. Of course you have to add the shelves on it.
15. DIY project: charging station for vintage suitcases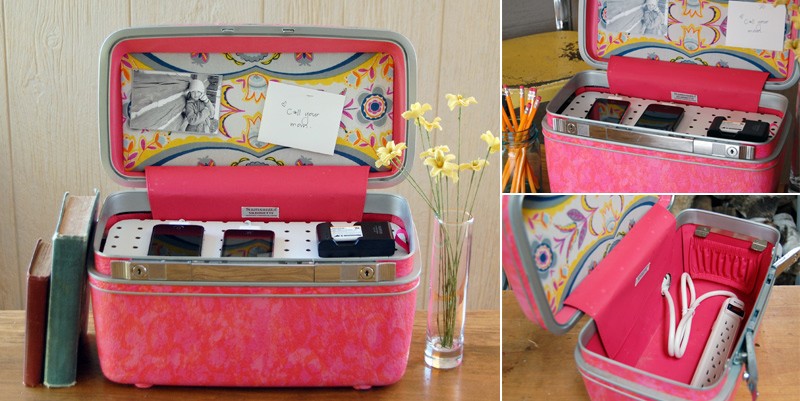 design sponge
A smaller suitcase can be a nice charging station. Just add some nice patterns and use a pegboard to hold the phones you want to charge.
16. A look inside my craft room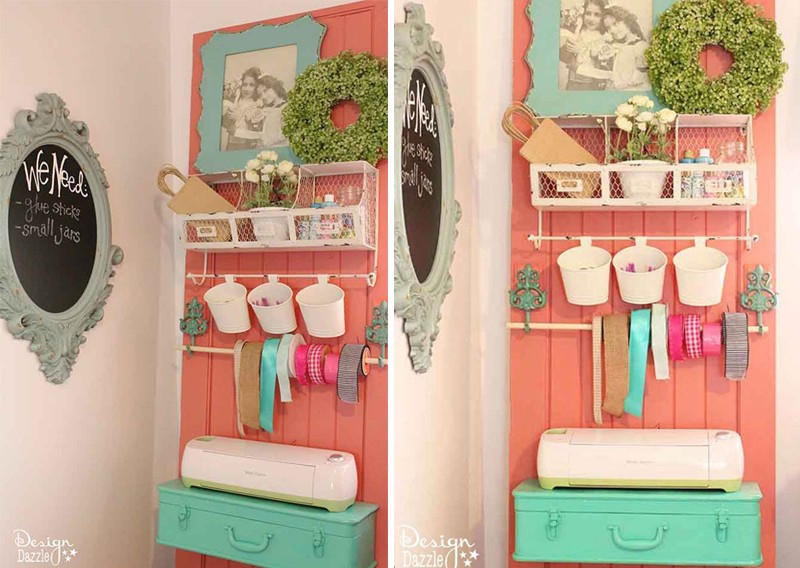 Design Dazzle
I love the shabby chic look of this craft room with a suitcase as a shelf for their cutting machine.
17. Creating a Chest of Drawers: A Tutorial
On my creative side
If you have a lot of suitcases, you can use a chest of drawers to all of them to build. You can either use different patterns for the fabric of the suitcases or you can use one color for it.
18. DIY Medicine Cabinet from a Vintage Suitcase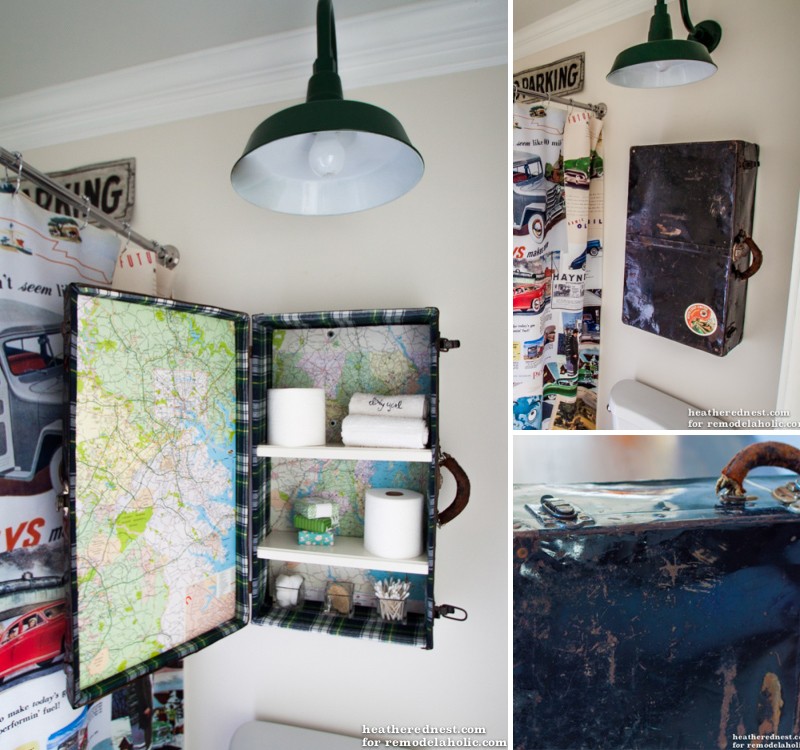 Remodelaholic
Another suitcase used as a bathroom medicine cabinet. Looks good, doesn't it?
19. Suitcase Picnic Table and Speaker System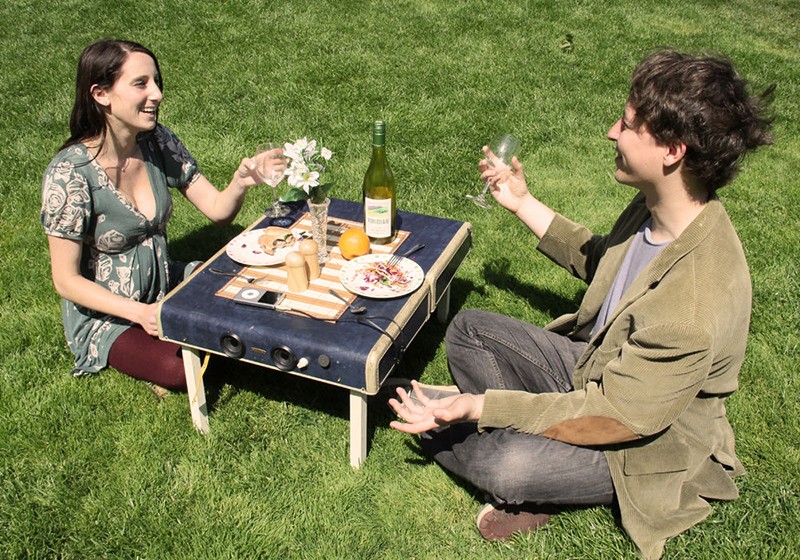 Carleyy
Aside from being able to carry groceries and cutlery in this suitcase, it is twice the size of speaker system and picnic table.
20. Vintage Suitcase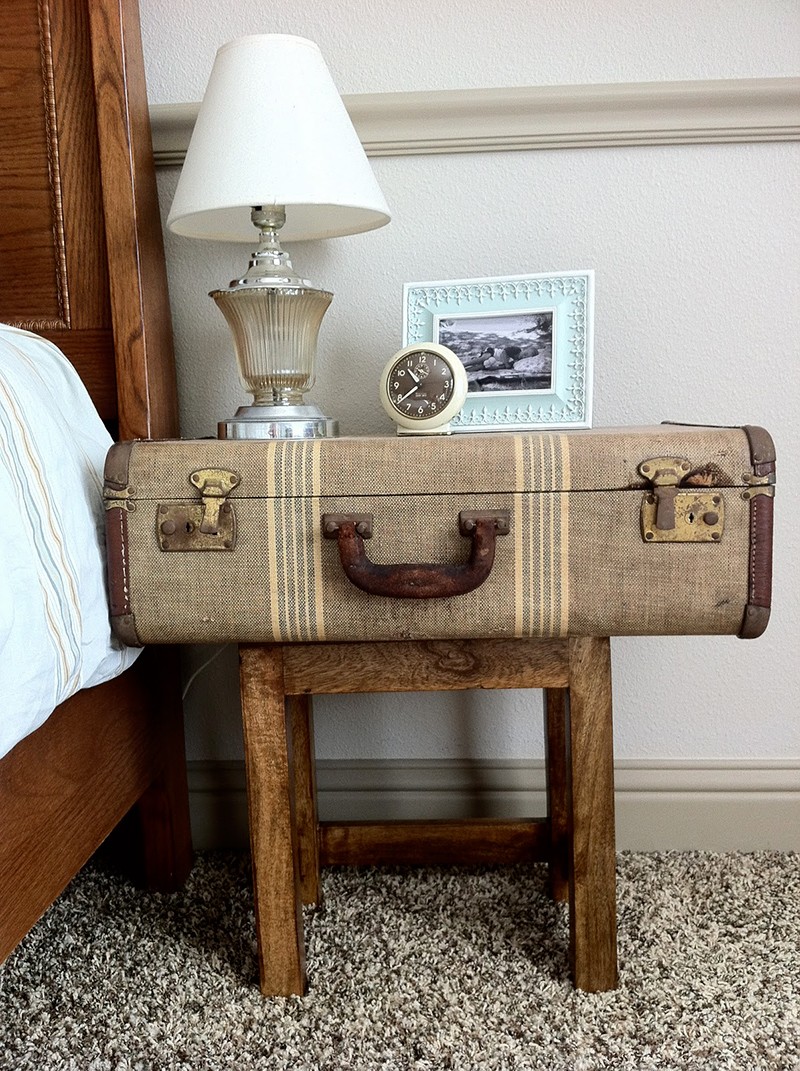 Lively Grace
An easy way to use the suitcase is to simply point it towards a wooden frame imagine it can be a table.
21. Repurposed suitcase table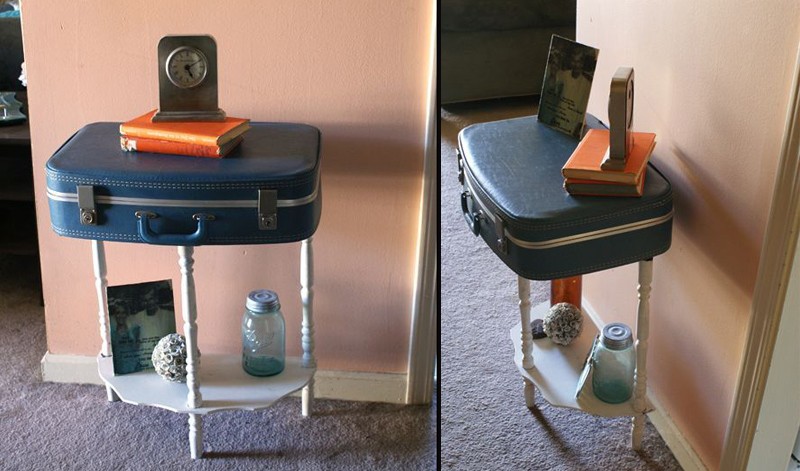 Home Talk
An old table got a nice makeover by placing the suitcase on it.
I'm sure that after seeing this list, you won't throw away your old luggage and suitcases anymore. Things like this still have great value when used in other ways. First and foremost, it can be amazing storage and secondly, it could be turned into useful furniture. And of course, you can easily rearrange its appearance so that you have a beautifully designed suitcase with prints and all!