When we hear the word "rustic", we think of wooden elements in different areas of an interior. There might even be brass features. It could be far from a modern style that is neat and elegant. But did you know that it is actually possible to combine the two? Yes, designers have found a way to combine a rustic style with a modern design. And the result is just beautiful. That is certainly not what you expect, because a rustic modern kitchen looks really good.
Today we show you kitchen interiors with a unique touch. It would be rare that you see rustic modern kitchens, but they do exist! If you have the desire to add wood in your home, you will surely like the kitchens we are about to introduce today. Most of the time, wood is used for the cabinets, but it is either painted or other types of finishes are used. But if the wood structure is retained that would be a whole different story. In addition to wood, the kitchens also have other rustic features including the lighting and even the furniture. Let's scroll down and look at the pictures of rustic modern kitchen designs.
1. Rustic modern retreat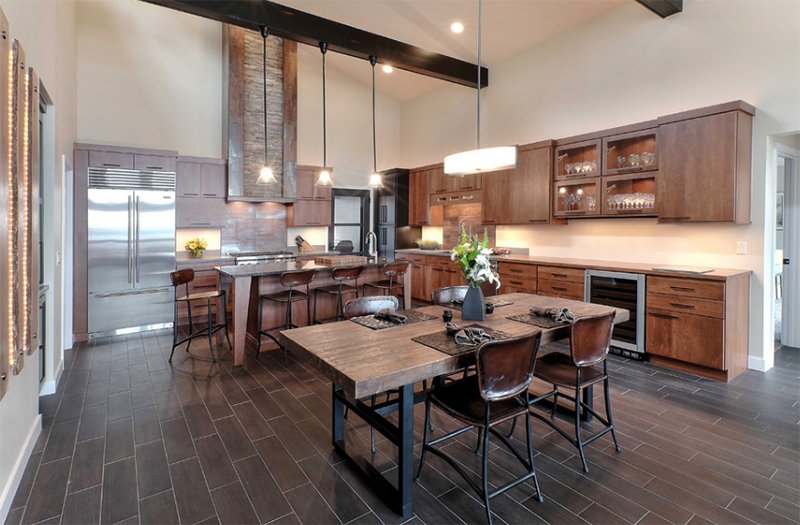 I like how the wooden elements of the kitchen complement each other with the gray floor tiles. There are also other elements that make it look even more beautiful, like the pendant lights and the use of steel.
2. Noe Valley Rustic Modern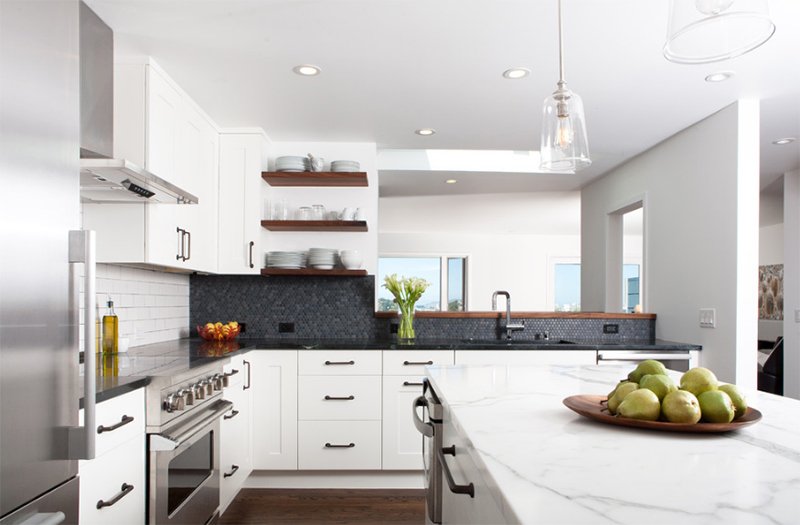 This kitchen is a replica of a 1950s house with architectural details , Furnishings and accessories were selected to combine the rustic yet modern industrial style of the customer.
3. Gros Ventre West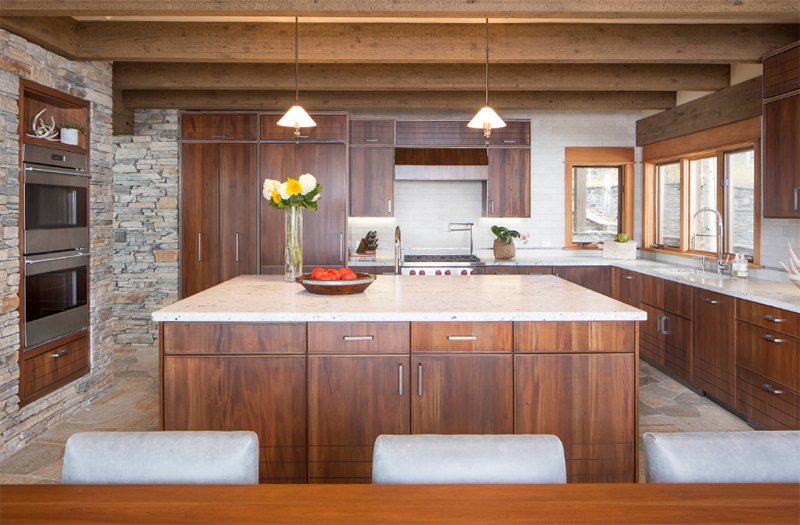 In addition to wood, you can also see that bricks were also used for the walls in this kitchen . And it looks really good and therefore looks very rustic!
4. Rustic Modern Cleveland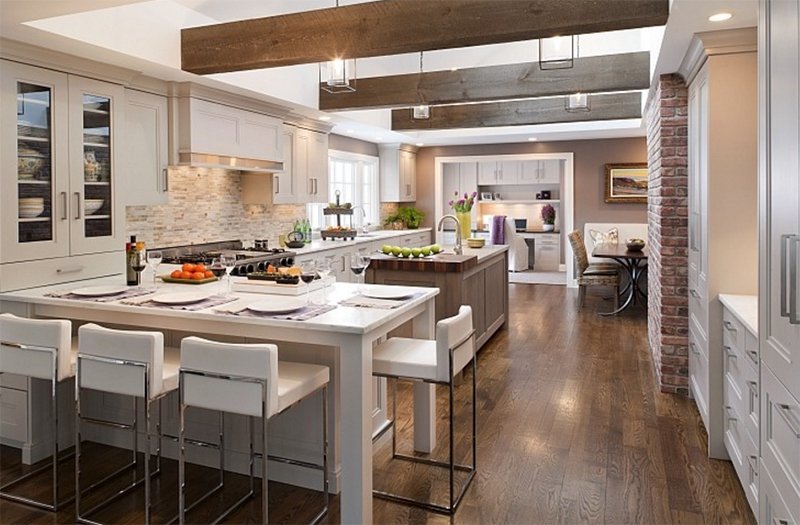 Exposed wood beams and floors – all of this brings a rustic style to the modern space. Note that it has a white counter which gives the kitchen a balanced look.
5. Gulf Islands Residence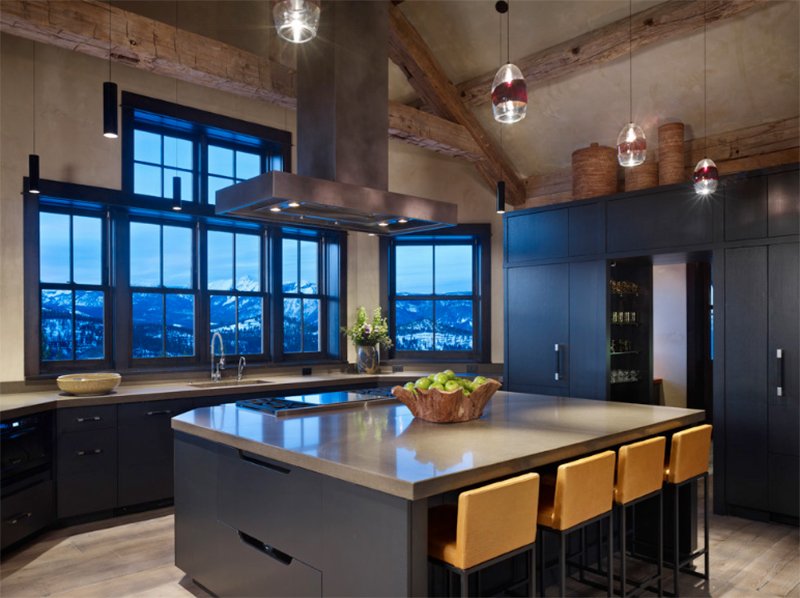 This one looks modern, but conveys a rustic flair with some elements that it added in the room.
6. Old Westmoor Farm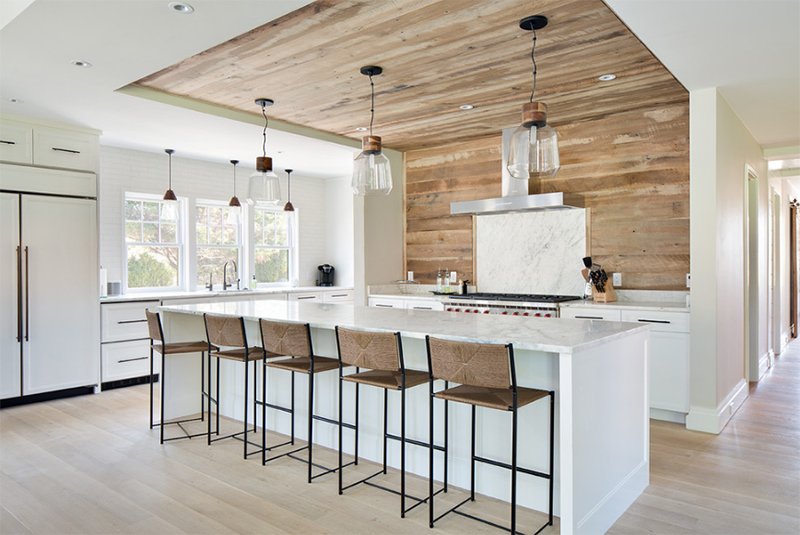 This kitchen features a modern, rustic oak waterfall wall and a large island. Don't you love the combination of white and wood here?
7. Camp Run-a-Muck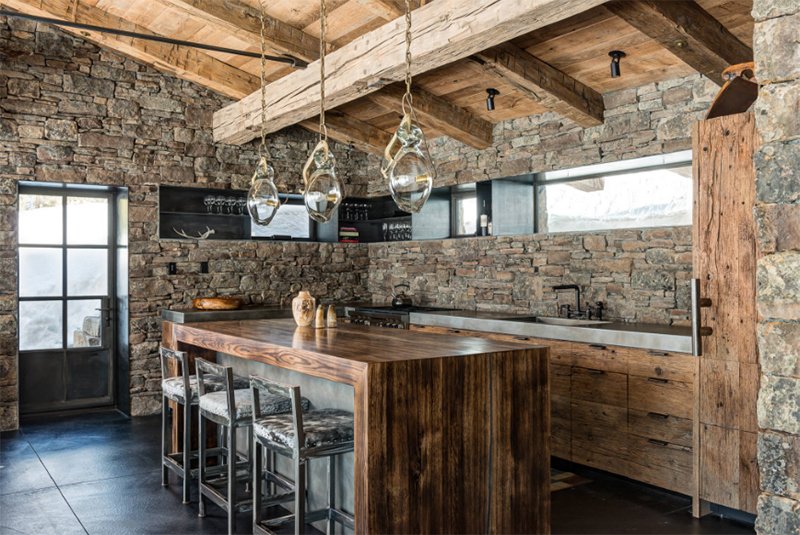 The rustic elements of this kitchen are as beautiful as the wood and stone work together to give it a breathtaking allure. You can also see that pretty pendant lights have been used above the kitchen island.
8. Lake Tahoe Residence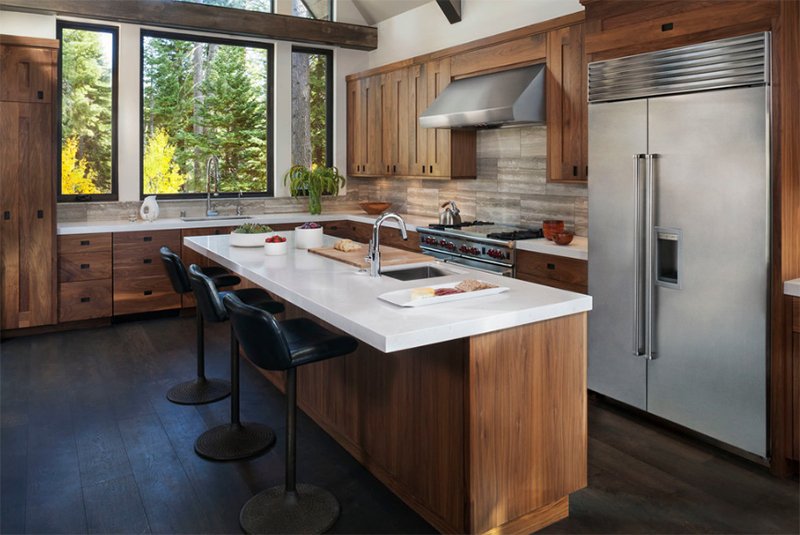 A modern kitchen with elegant features not only uses wood for the cabinets, but also beautiful ones Ceramic tiles for the backsplash.
9.Rustic Modern Kitchen San Diego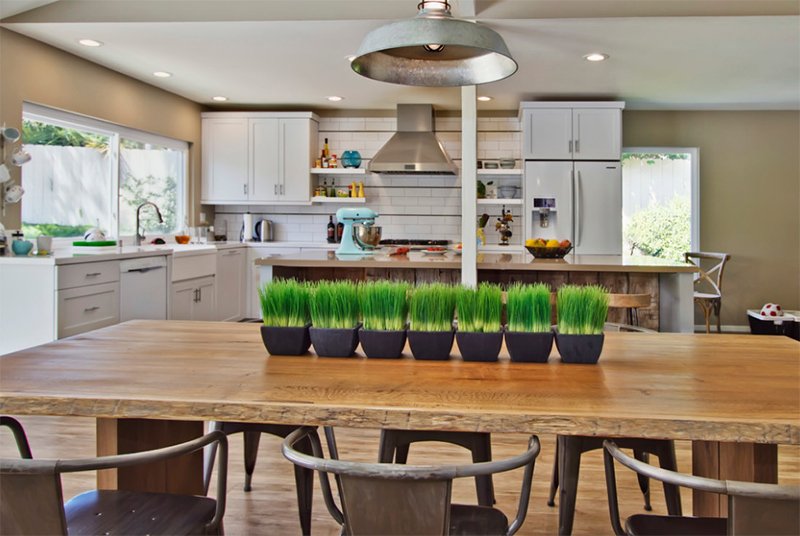 I love the green plants on the dining table! They bring a refreshing atmosphere to the room in which wood and white colors are combined.
13. Whisper Rock Residence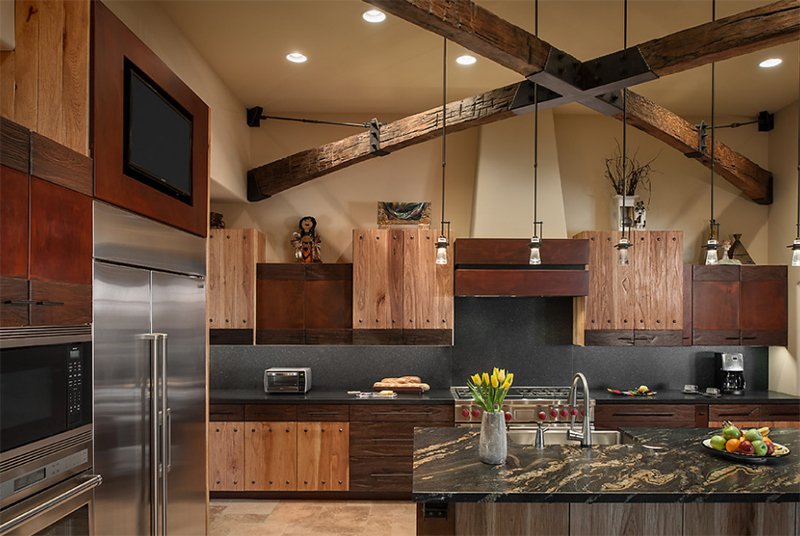 Although this one uses a lot of wood elements and has wooden beams, you can note that in Modern appliances were used in the kitchen.
14. New Home in Devon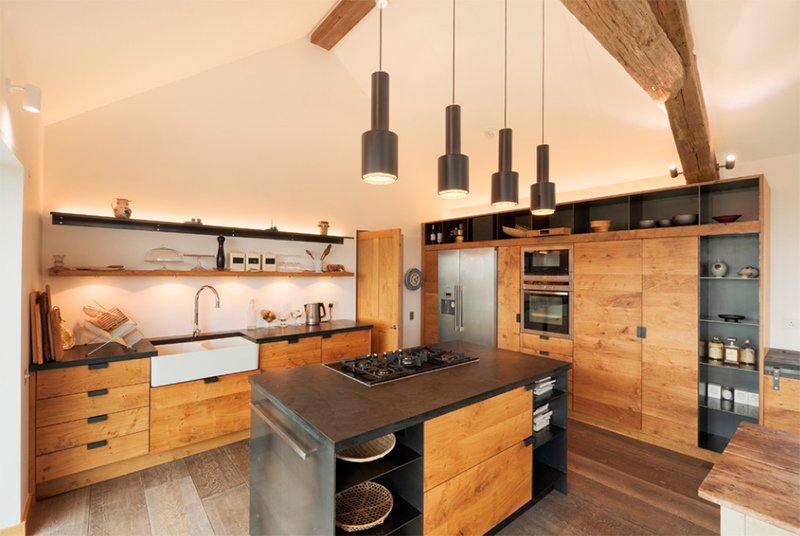 Who wouldn't love the colors in this lovely rustic modern kitchen? I love the wood texture and how it goes well with the white and black accents around.
15. Rustic modern steel and wood kitchen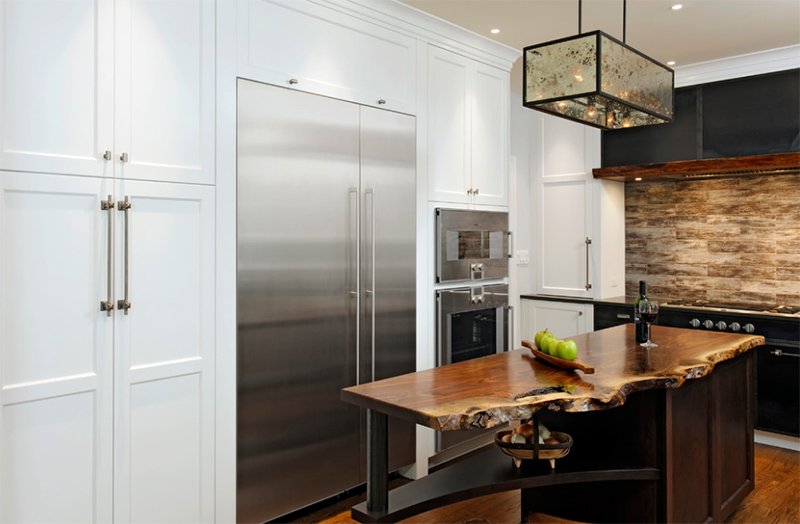 Don't you love the rustic touch of the kitchen's natural wood countertop? It is sure to be an eye-catcher and a very remarkable piece in the kitchen.
16. Terry Iverson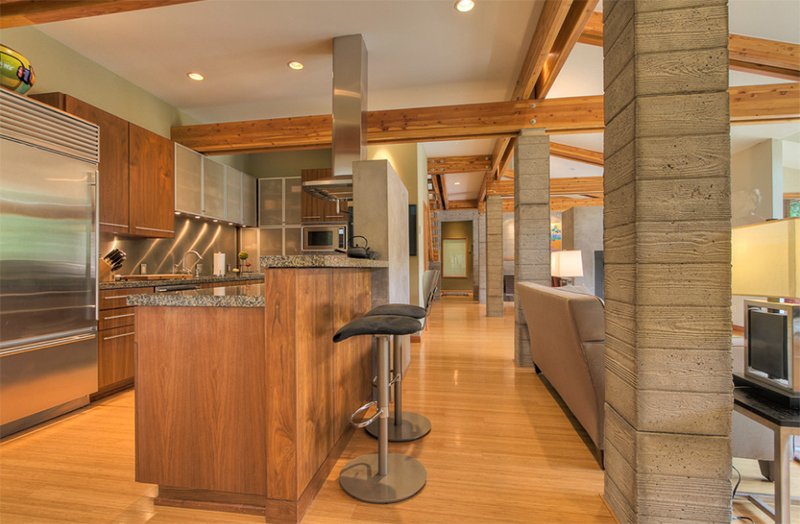 This is really very modern, and I like how neat it looks with all the features you want in a kitchen .
17. Kitchen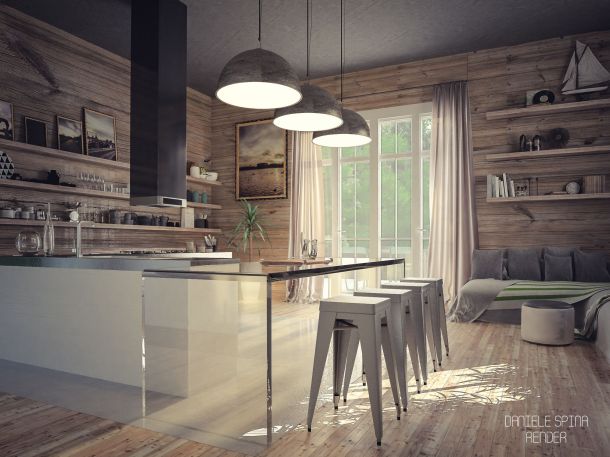 The wood grain effect in a modern kitchen style can introduce a modern rustic tone. It also looks nice and very modern as gray is combined with wood.
18. Loft Lumineux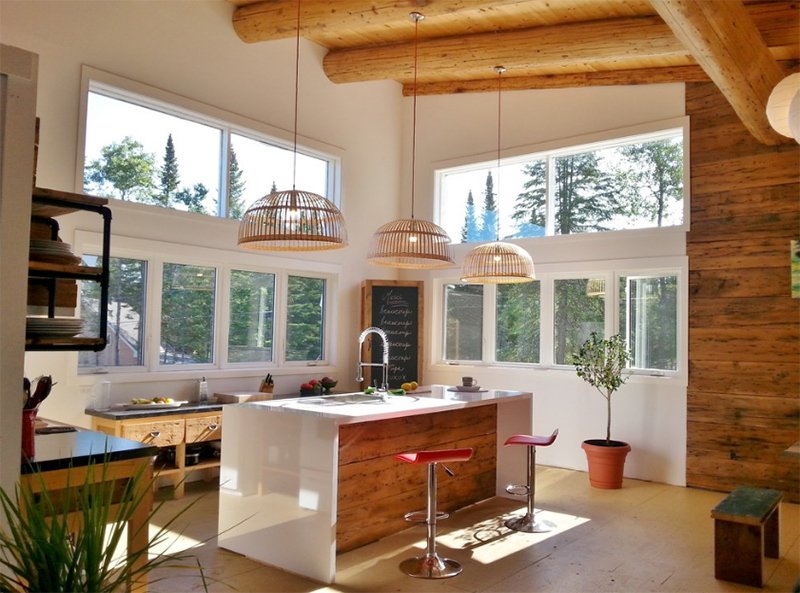 A breathtaking kitchen area that is flooded with natural light. Note the white worktop of the kitchen island with a wooden facade.
19. Other lodge-style photos Open Concept Floor Plan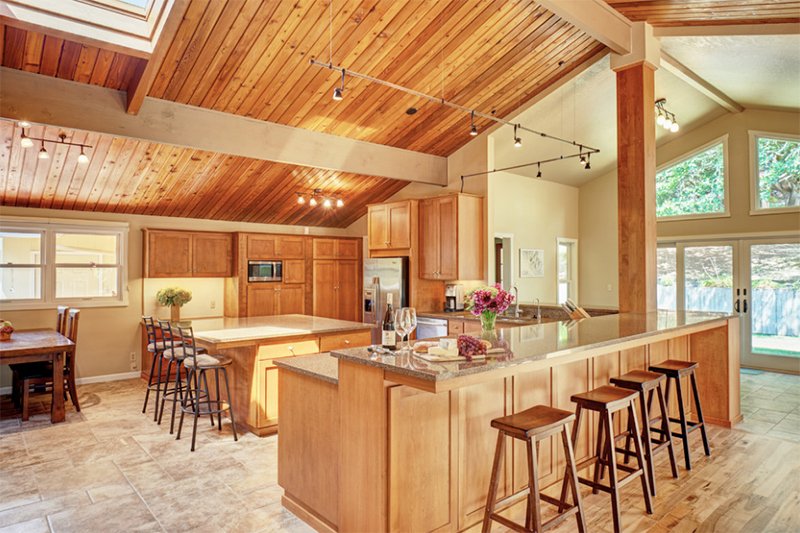 Such a beautiful kitchen! You can see wood everywhere and there are two kitchen islands with mirror-high stools for guests and family. Also note that there is a skylight in the area to bring more light into the room.
20. Turner Residence Baltimore MD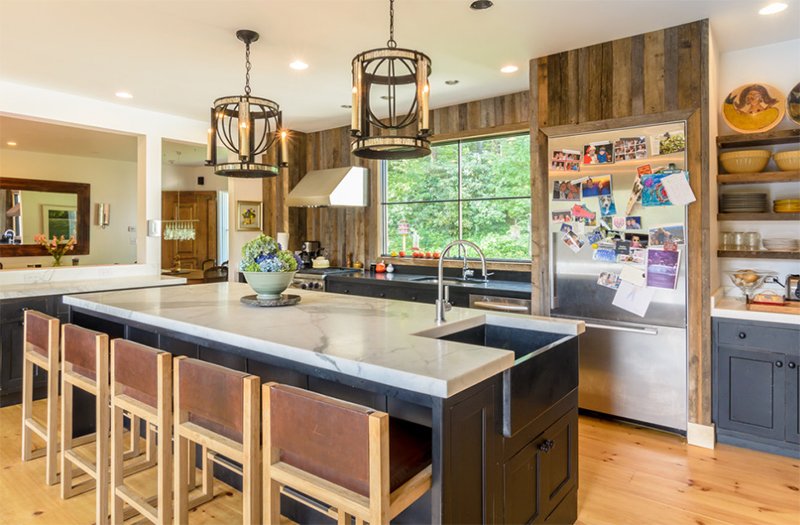 Despite the combination of white and black, this kitchen still looked rustic because of the wood on the walls.
21. Kitchen 3D rendering for the Sacramento project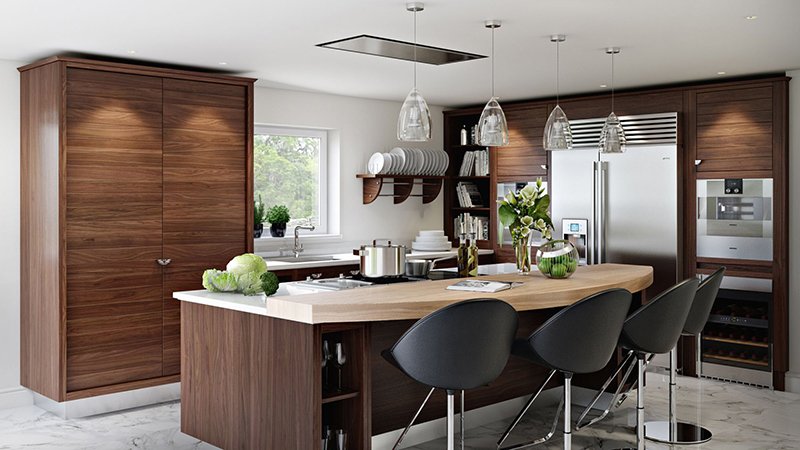 What a beautiful modern kitchen! From the furniture to the woodwork, this is a kitchen most of us would love to own.
22. Time to cook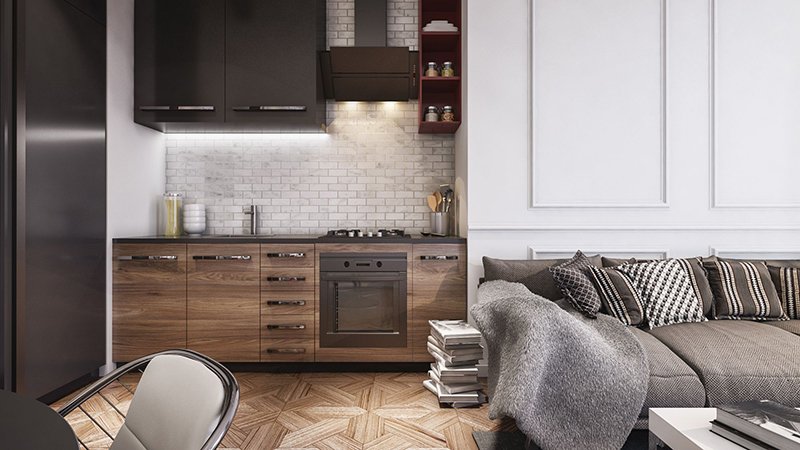 And for a small home, a small kitchen like this one will work just fine too. It doesn't mean that it can be boring just because it's small; what's more, it's nice that elegant features go well with the wooden objects in any room. And contrary to what others might think, the aforementioned kitchens don't look dingy. I really just depend on how the designers work on it.