When you think of browns and grays, you surely think that they look boring. Well, many think these are two boring colors. And in combination it would look even more boring. But I think that's not the case because it just depends how you do it. It looks even better indoors as long as the layout is good and the type of decoration is perfect too. Well, you don't really have to stick to these colors. It never hurts to add a few accents.
That is why today we are showing you a list of living rooms with brown and gray colors. Well that is sure to make you change your mind about these colors because they look really pretty together. If you're a fan of browns and grays but feel like it doesn't look great for your home, this is the list you need. In the end, you will surely be encouraged to use the color. The following living room designs will be a great source of inspiration for you. Take a look at what we have put together for you:
1. Denver Home Remodel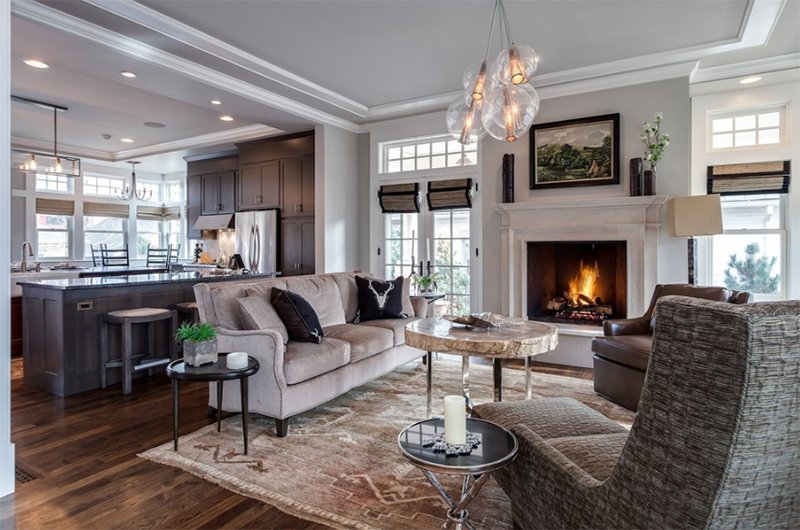 Earthwood Custom Remodeling, Inc.
Nice, isn't it? It's nice to see shades of gray and brown here together that added to the warmth of the room. Apart from that, you can also notice that different textures are used here as well.
2. Suburban DC – Cahill Residence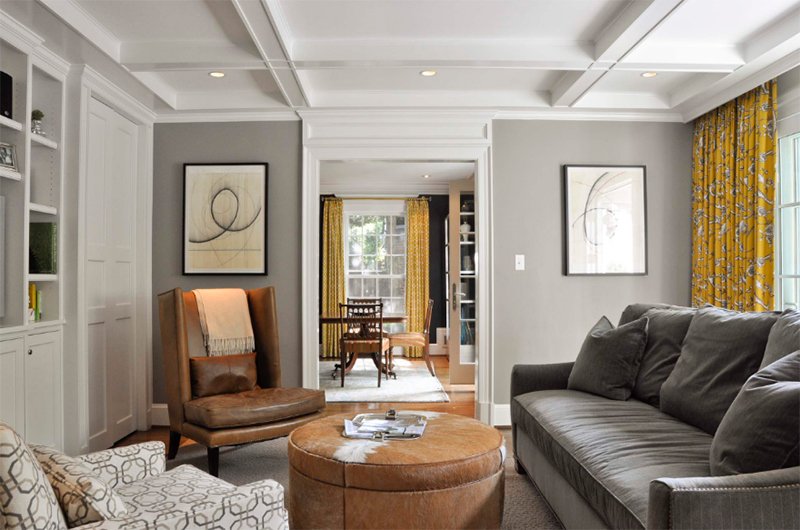 CM Glover
A simple living room with a beautiful yellow curtain that breathes life into it. Notice how the colors have been combined with the furniture.
3. Tribeca Triplex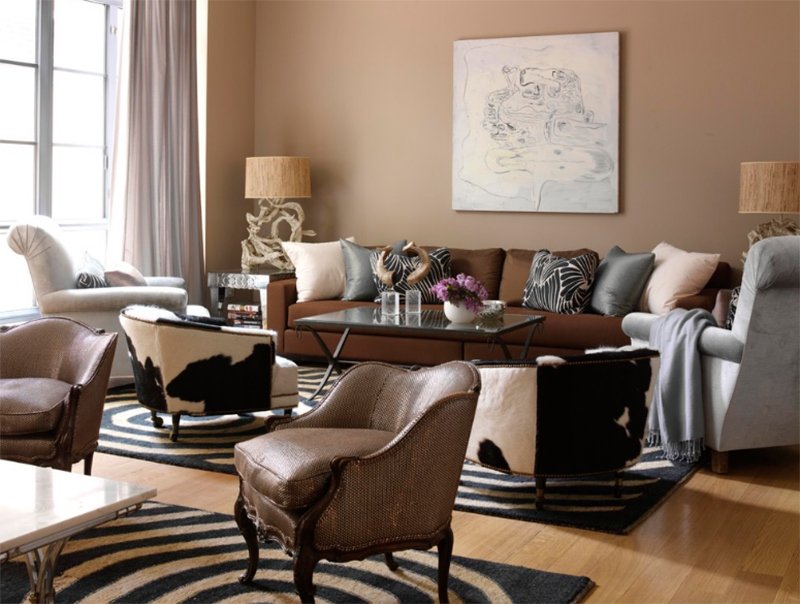 Tara Seawright Interior Design
This living area has a small, more intimate feel with custom wall colors in rich tones, textured wallpaper and added warmth and personality through patterns, textures, art and antiques. Apart from the brown sofa and the gray love chairs, I like the black and white accents here.
4. Royal Oak – Great Room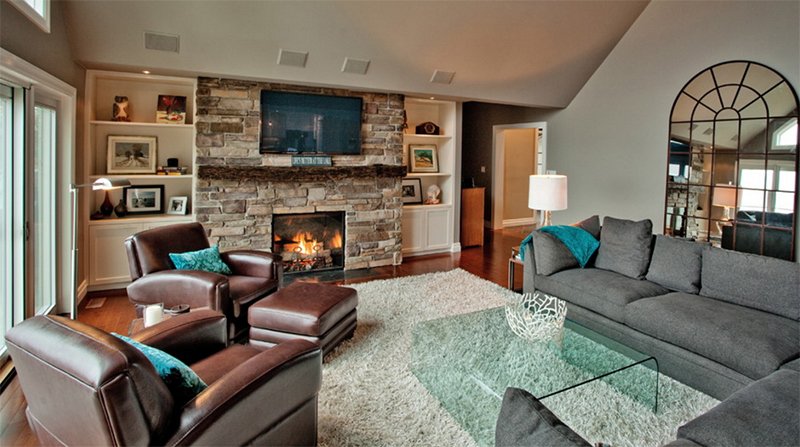 Caroline Harrison Designs Inc
A comfortable and cozy living room with brown leather armchairs, a shag rug, a waterfall glass table, a stone-framed fireplace, and a large gray section.
5. Riverside Penthouse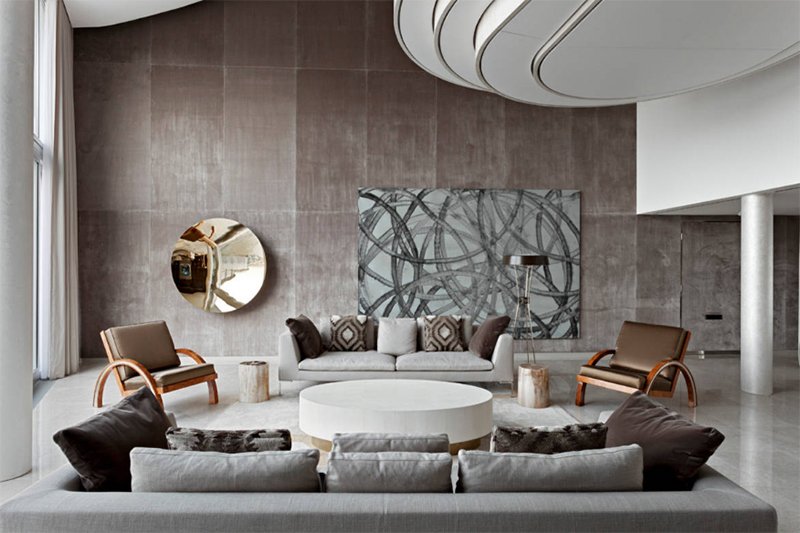 Foster Lomas
So contemporary in style! I like how different shapes are used here, from the throw pillows to the wall decorations. Everything looks just great, even though it was more gray than brown.
6. Transitional West Hollywood Condo Makeover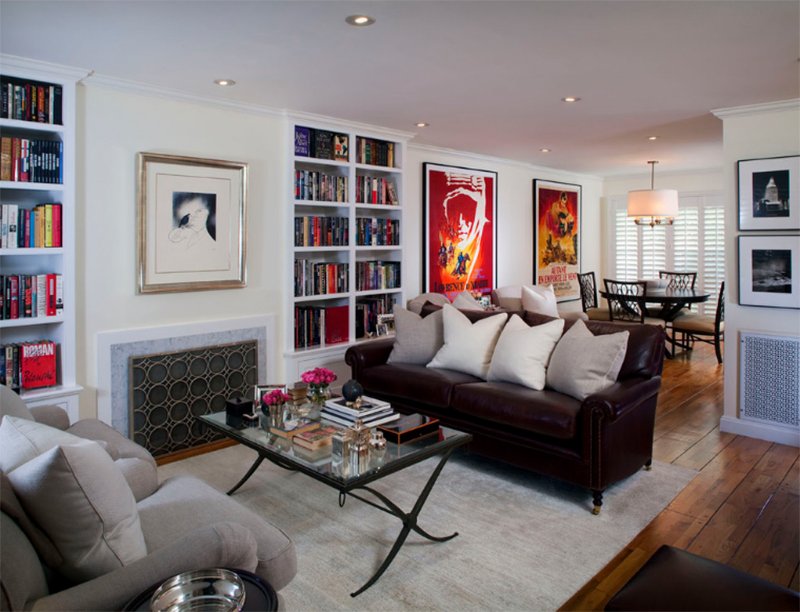 Suzie Parkinson SÜZA DESIGN
Here a gray sofa and a brown sofa face each other. Other. It doesn't look boring, of course. You can see that it also has a tall bookcase that doubles as a decoration for the room.
7. Classic Cottage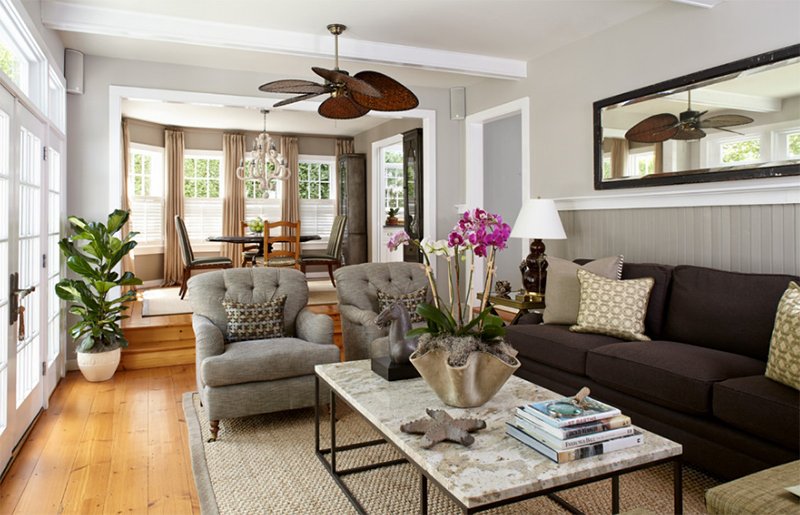 Jules Duffy Designs
This looks like a refreshing living room to me, especially because there are fresh flowers and There are plants. I can also feel a tropical feeling here.
8. Austonian Private Residence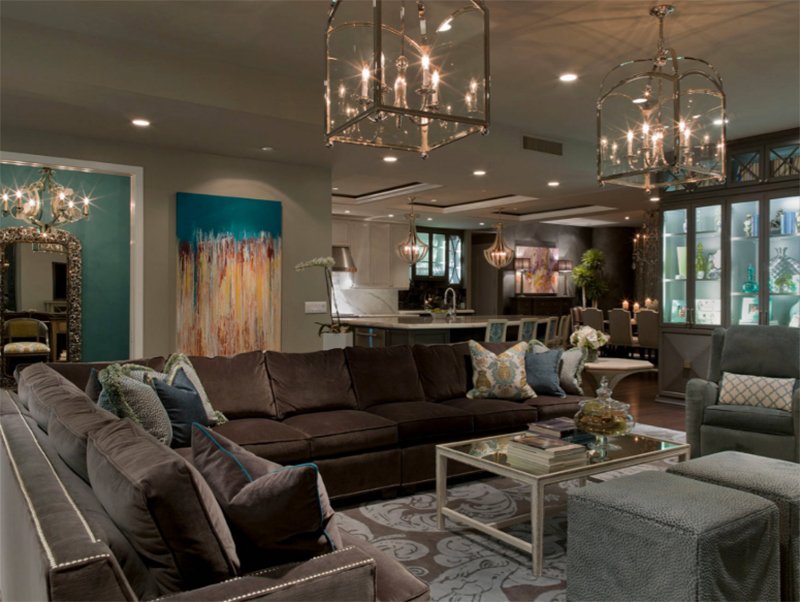 Bravo Interior Design
This living room may seem a bit dark, but that's because of the low light.In the middle is a glass coffee table.
9. Candice Olson Design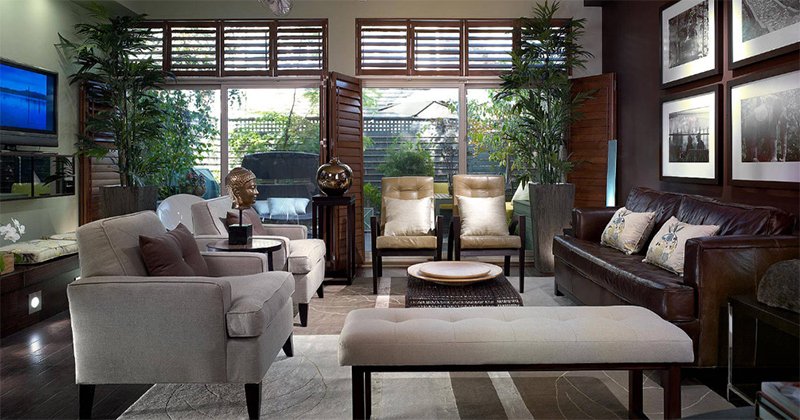 Brandon Barré Architectural Interior Photographer
This living room is an eye-catcher with an Asian flair.
10. The Illoura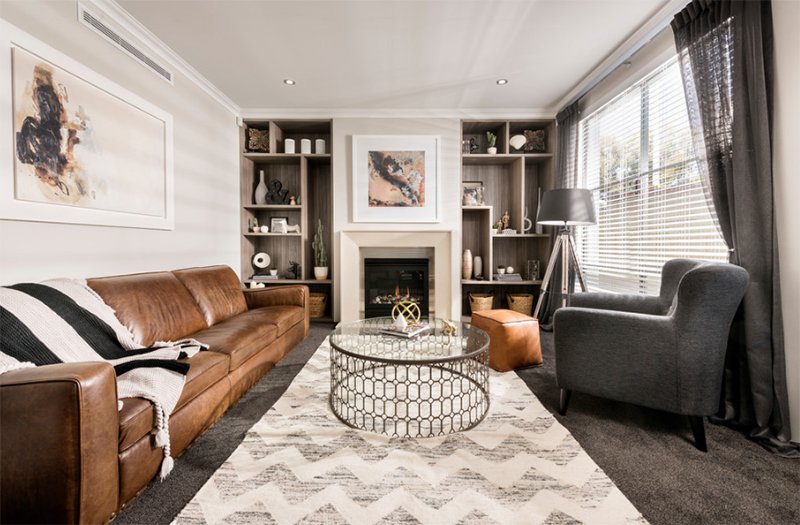 Highbury Homes
Of course I love this rug! Everything chevron is beautiful indeed! I can say this is one of the living areas on the list that I like the most.
11. The Sierra Showhome (Calgary, Alberta)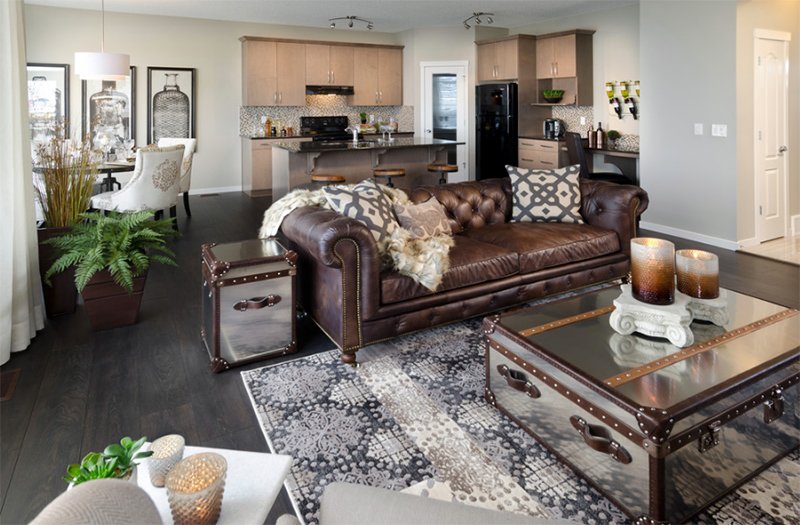 Morrison Homes
This home has an intricate carpet design and pillows with some artistic gray prints sitting on a brown leather sofa. All in all, it looks really nice with an open floor plan.
12. Betsy Burnham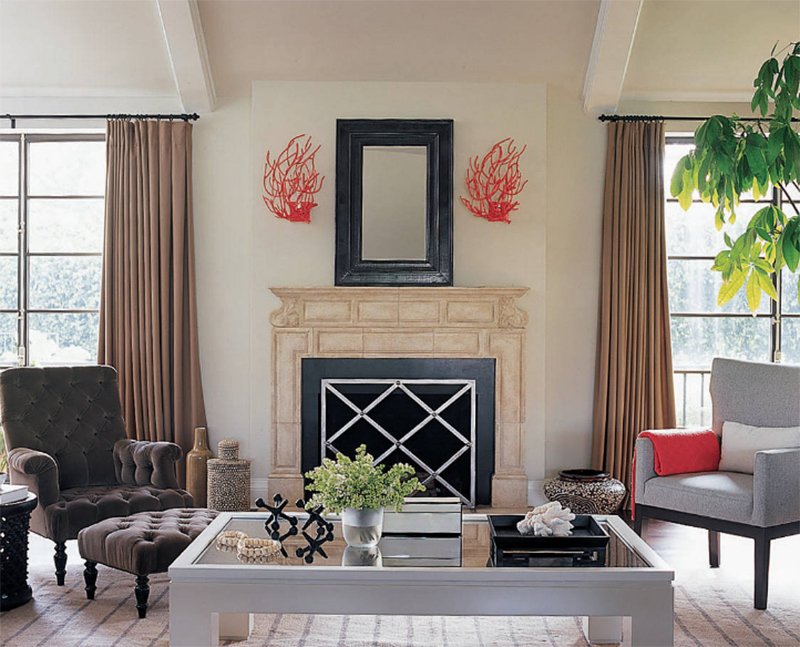 Burnham Design
You can see a lot of gray colors here, but it's nice to have a brown curtain brought up to it became the room. There are also two orange wall decors that add a pop of color to the area.
13. 1st Avenue Contemporary
Kurt Johnson Photography
Brown and gray look even nicer when white comes in between! Isn't that a nice living room?
14. Harbor Acres, Sarasota Florida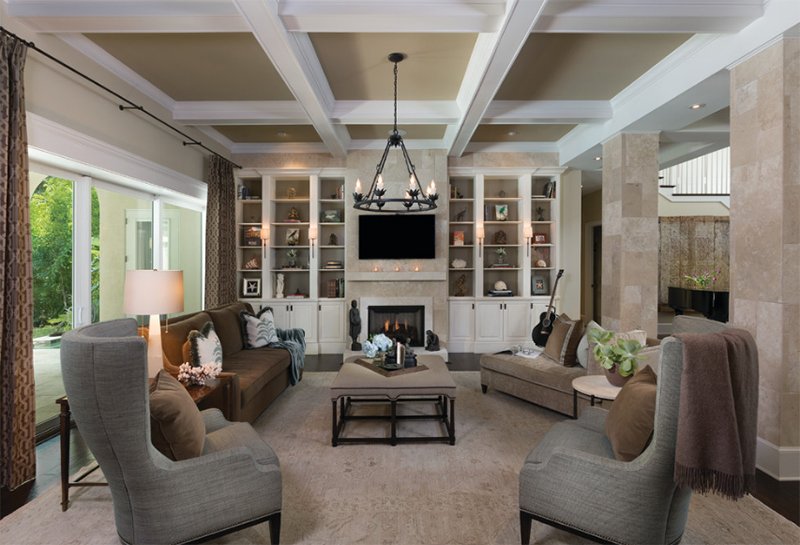 Studio G Home
Although this looks classic, it still has a strong visual appeal because of its textures used for the columns.
15. Four Seasons Residence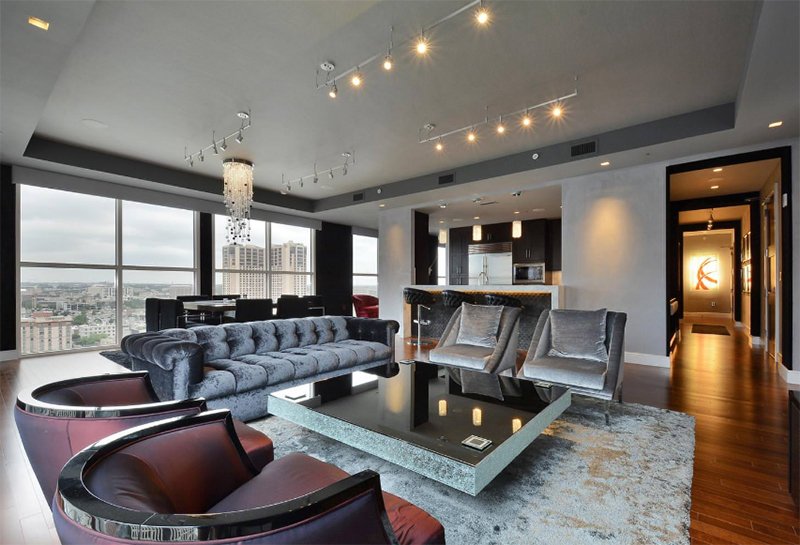 R Designs by Jane Reece
If the previous one looks classic, this one has a more luxurious look than it used black Glass for the table and various materials for the chairs.
16. Luxury Loft Apartment Living Room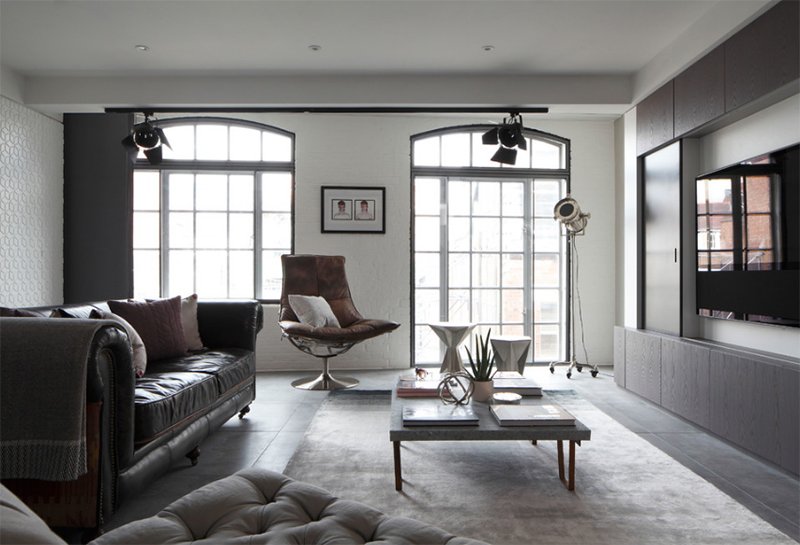 Oliver Burns
If you're the type who doesn't like to overdo things then this is the one for you. Gray has been used in most areas but a brown accent chair has been added.
17. West Village Residence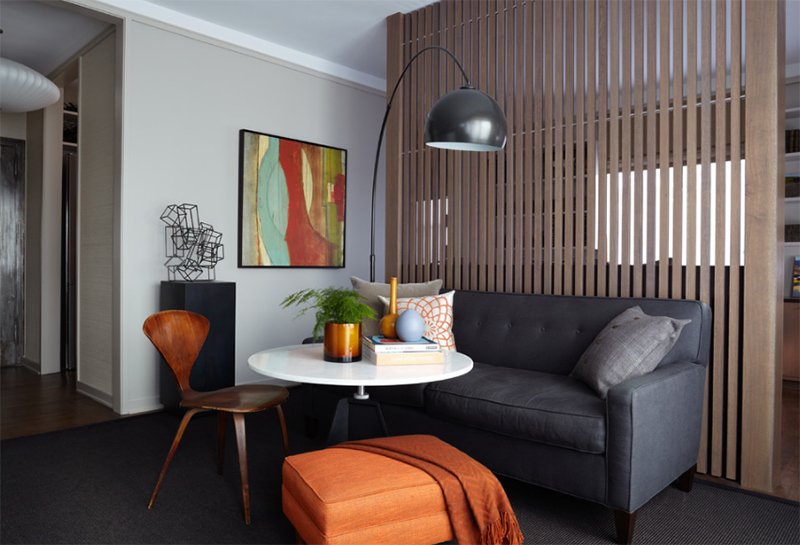 Mr Call Designs
Love the simplicity of this living area that has a wooden chair, and gray sofa a round white table. Also note that there is a wall art that makes the area more attractive.
18. Greater Seattle | The Parthenon Living Room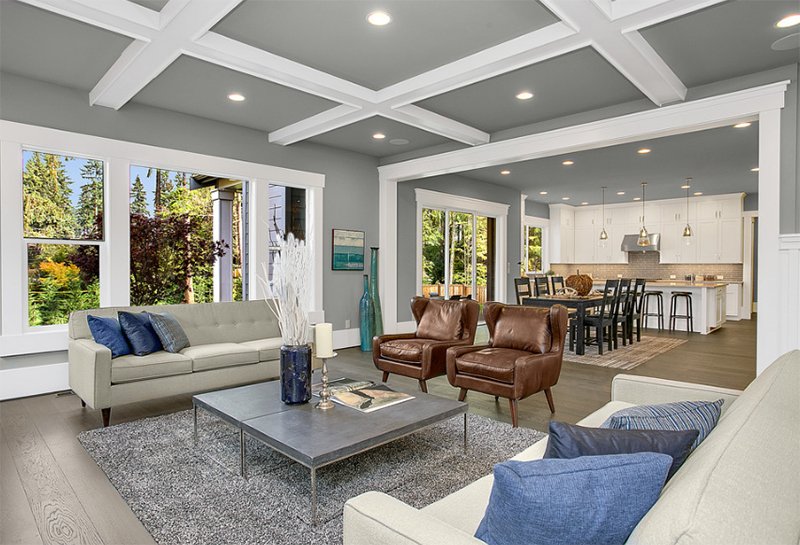 JayMarc Homes
A stunning living room with two brown chairs that look great with the gray colors around it hereabouts. It is a good idea to have a wide window on the side.
19. Poolside in Palm Springs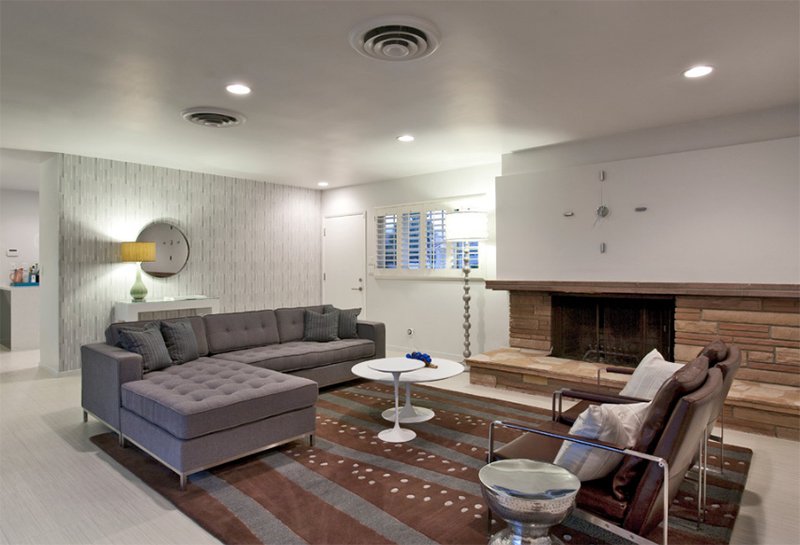 Vastu
This is also a great example of brown and gray use. I like the design of the fireplace which has white on the top and stones below. And of course the design of the rug is really stunning!
20. Turner Residence Baltimore MD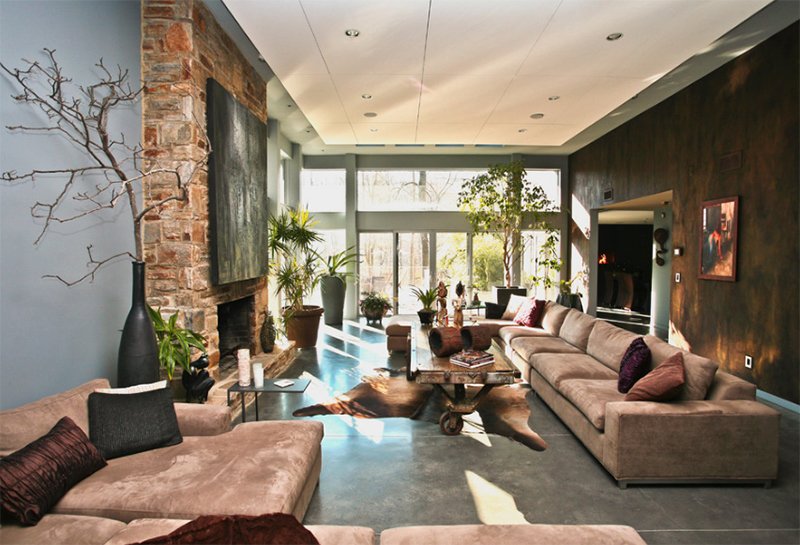 Turner Design Firm
I like the warm feeling in this living room because of the plants and other decorations on it.Russian Hill High-Rise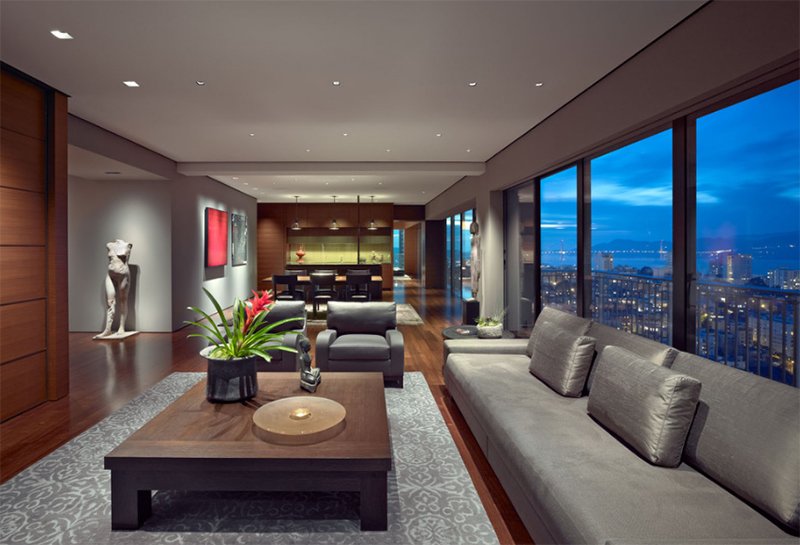 Zack | de Vito Architecture + Construction
A high-rise penthouse is blessed with this beautiful living area silver-gray furniture and lots of wood elements that bring in the brown color.