Do you like to read and have you subscribed to so many magazines that they now fill your shelves and gather dust? Well, you can do something about it. Of course you can just leave them there if you want because those are actually great references, but you can also use them in other ways by recycling them and making something new out of them. After all, you're done reading them anyway.
So if you're looking for new ways to use your old magazines, we've rounded up some DIYs you can try with the colorful magazine pages. So you don't just throw the magazines away, you can make something nice out of them. You can try making a stool, a bowl or some wall art to add more color to your walls. Scroll down and check out the list we have for you here.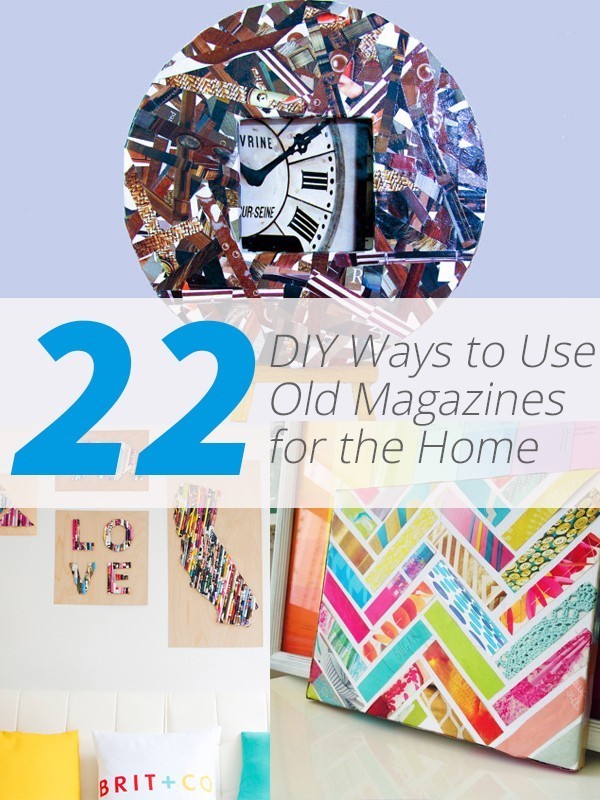 1. Upcycled Magazine Stool Tutorial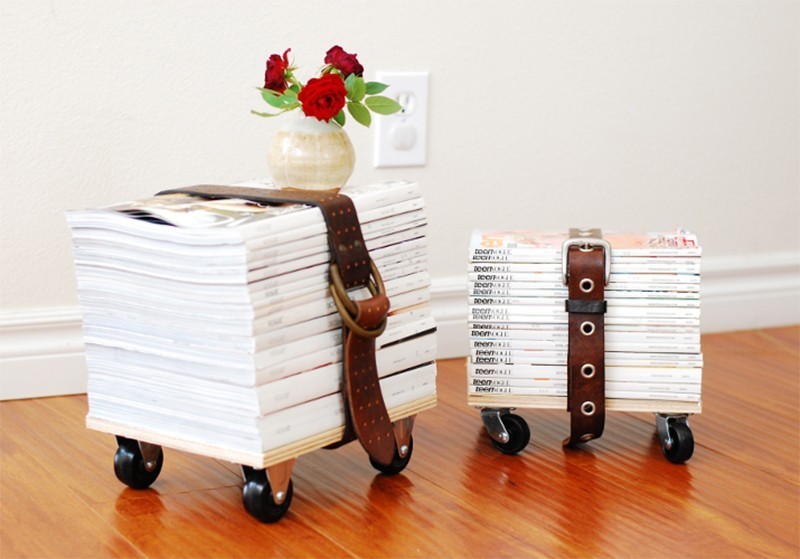 Whimzeecal
Stack old magazines on a wheeled log and tie them together with a belt a new creative looking stool for your home!
2. DIY room or home decor/recycled old magazine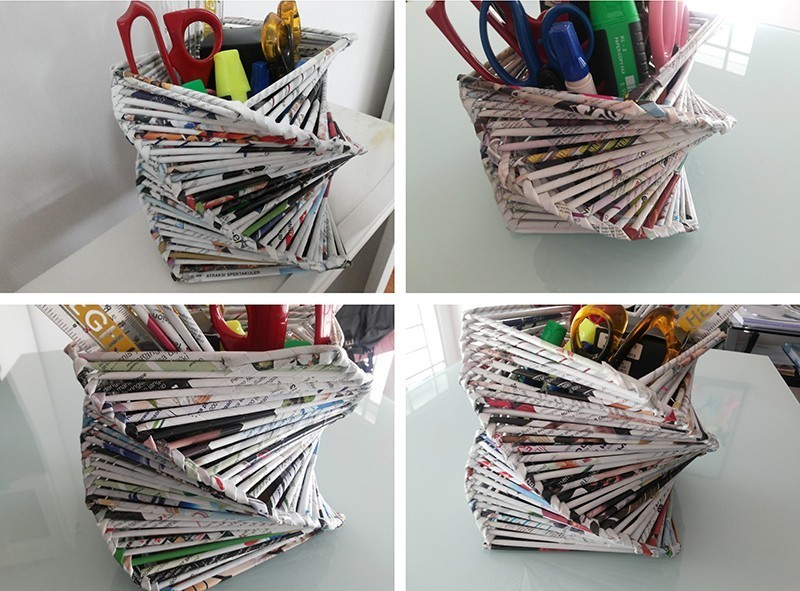 Jachelle Stephanie
This is a new way to store your pens create and other office supplies. Watch this tutorial so you know how to do it. I guess this would look better if painted.
3. Turn old magazines into wall art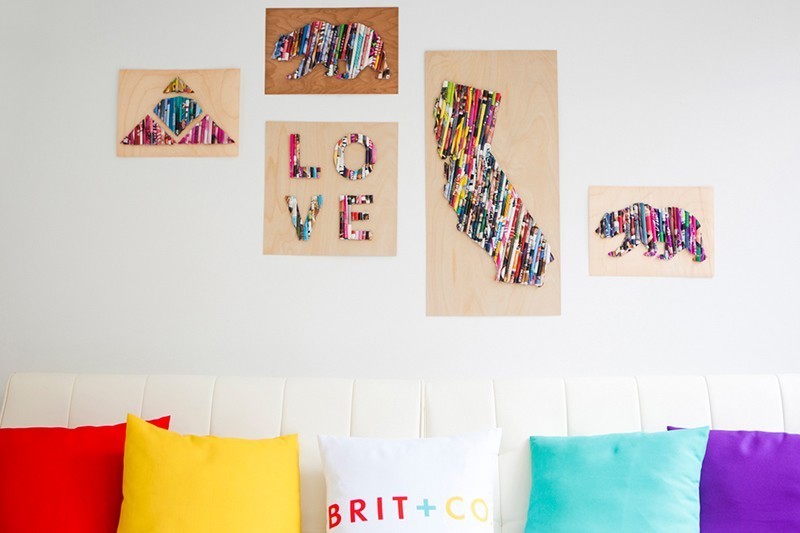 Brit Co
These are super cute wall decorations! Just roll up some magazines and form different shapes with them. Then glue them to plywood to create this beautiful wall art set.
4. Coasters made from recycled magazines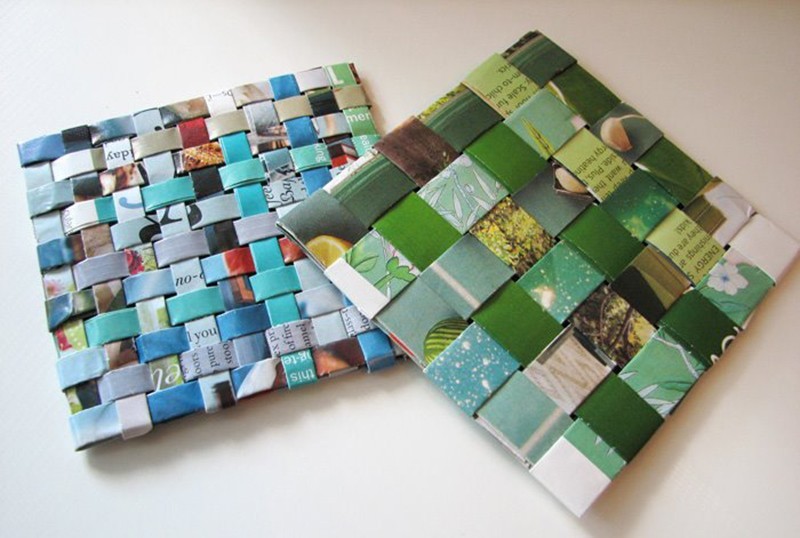 How about orange?
You can also weave the magazines together into a coaster like this one. You can choose to use different colors to customize your coasters. I used to make them when I was a kid!
5. Accordion Style Recycled Magazine Clock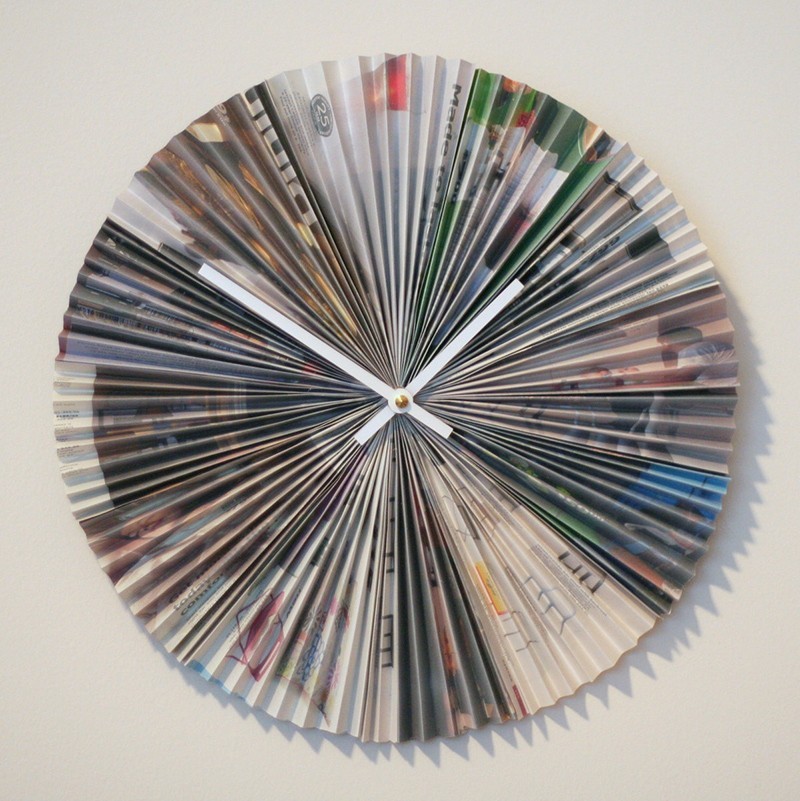 La Casa de Crafts
You can also make a clock out of the magazines by using them fold like an accordion and then add the clock. Simple and straightforward.
6. Children's room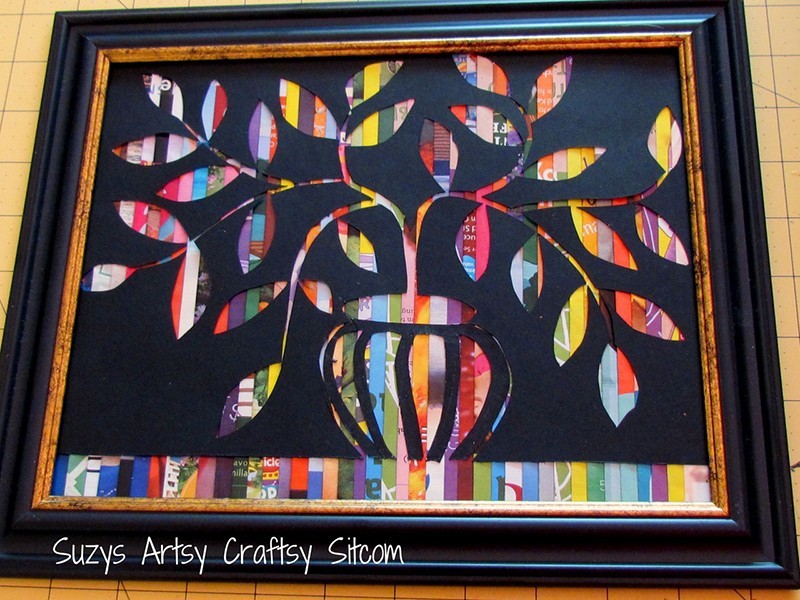 True Blue Me & You
After you cut strips of magazines, glue them all onto a board and then creatively cut different shapes out of black paper and put them on top of the colorful magazine. TA Dah! You have a colorful wall decoration!
7. Recycled Magazine Page Bowl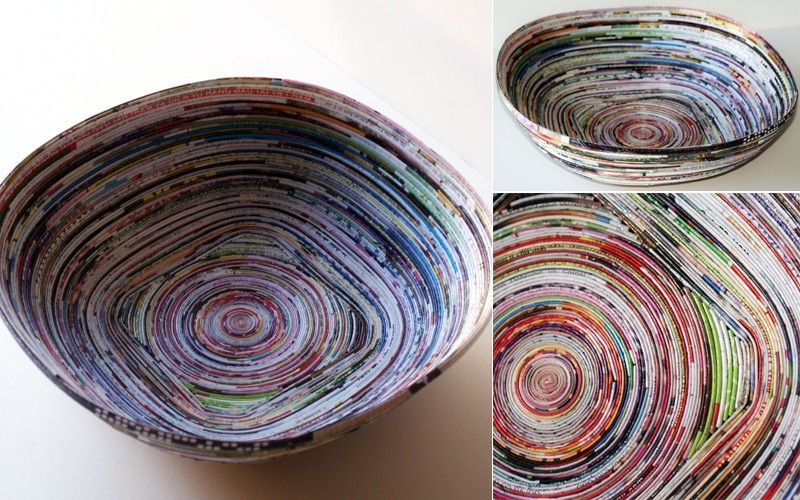 Saved by Love Creations
Well if you need something really useful to store small things with can like earrings, keys and others, why not make a recycle mag tray like this?
8. Two ways to create custom ceramic tiles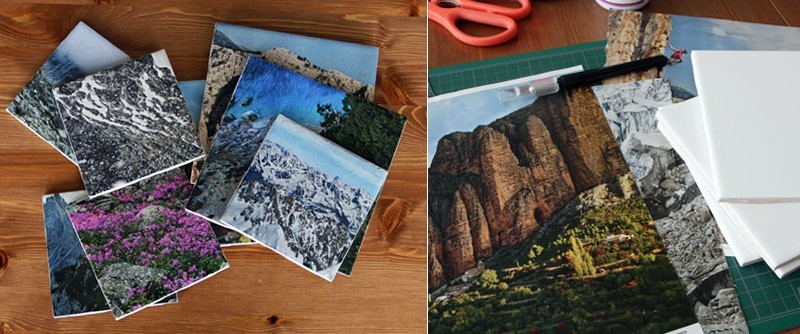 Brit Co
Another way to make coasters using ceramic tiles and magazine clippings.Coiled Magazine Page Dish With Lid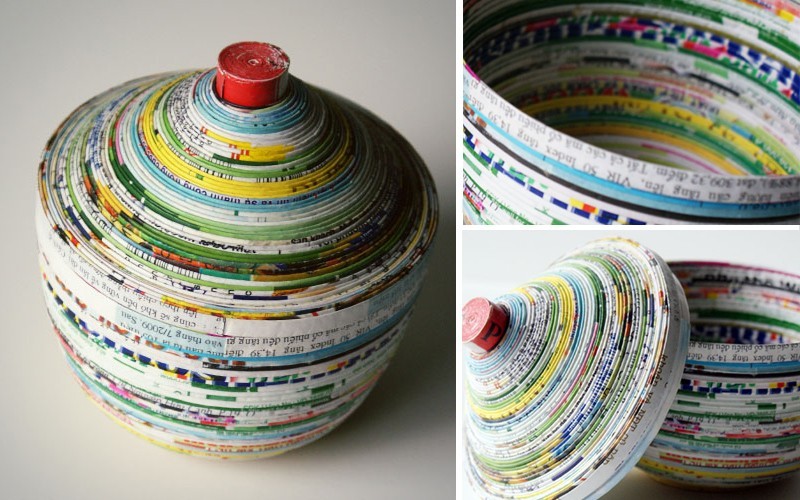 Saved by Love Creations
The manufacturing process is the same as the bowl, but here comes one with a cover.DIY: collage art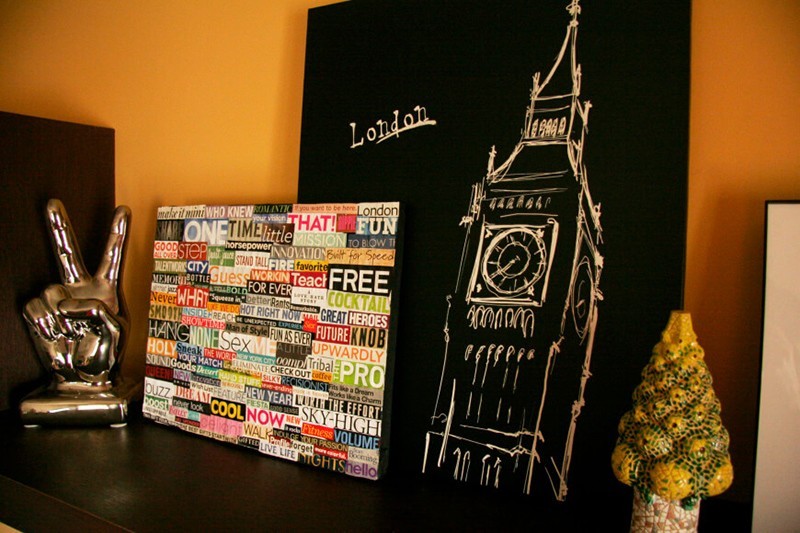 All put together
Gather all your magazines and cut and glue different words from them Now put them all together on a board for a creative and beautiful decoration.
11. How to turn old magazines into a bookshelf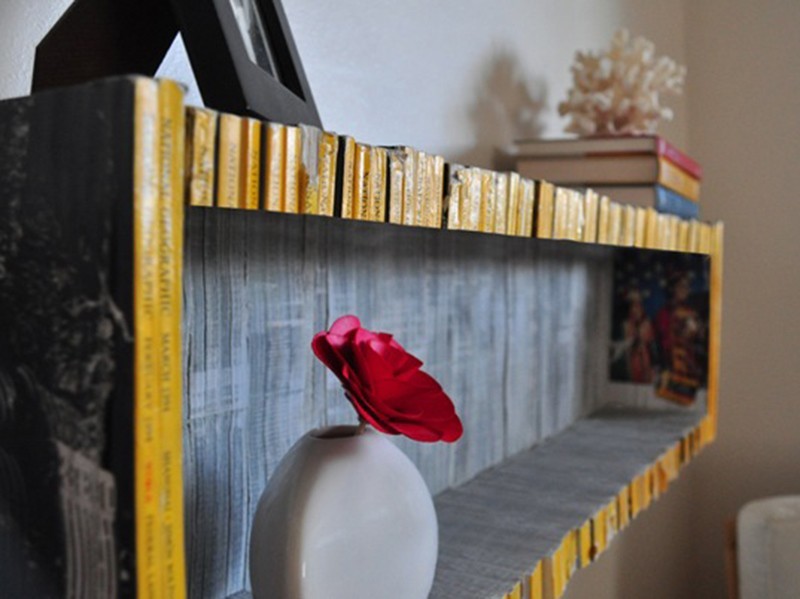 Recycle Nation
I was blown away by this! Who knew you could actually make a bookshelf out of old magazines? But it requires a lot of gluing and cutting!
12. DIY Magazine Vase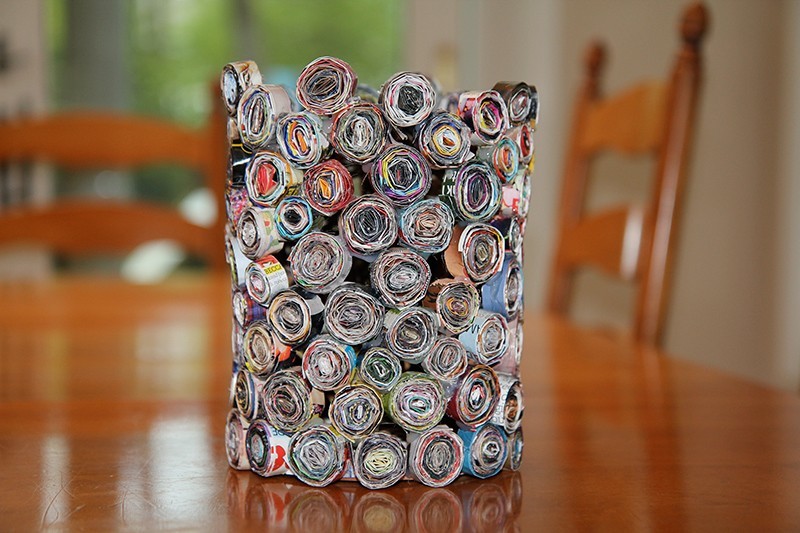 Sarah Grand
Make a unique vase by rolling and gluing magazines together. I guess you can try square ones besides the round ones you see here.
13. Art Wall Evolution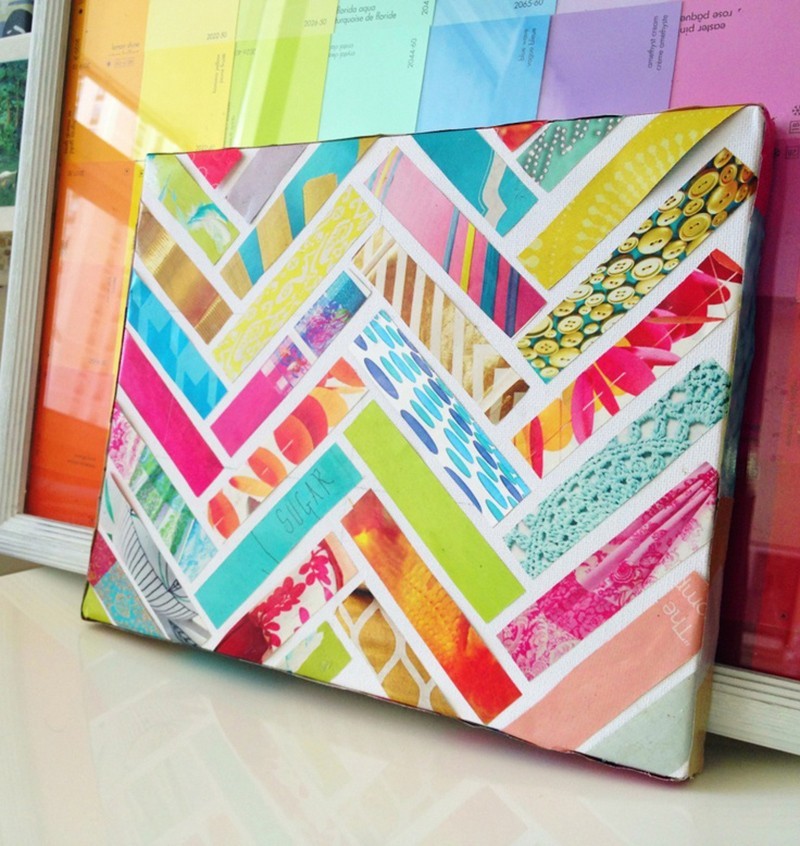 Sketchy Styles
Of course there are many different prints and patterns on your magazine. Cut them into strips and put them all together to create a wall decoration like this one.
14. Through the creative mirror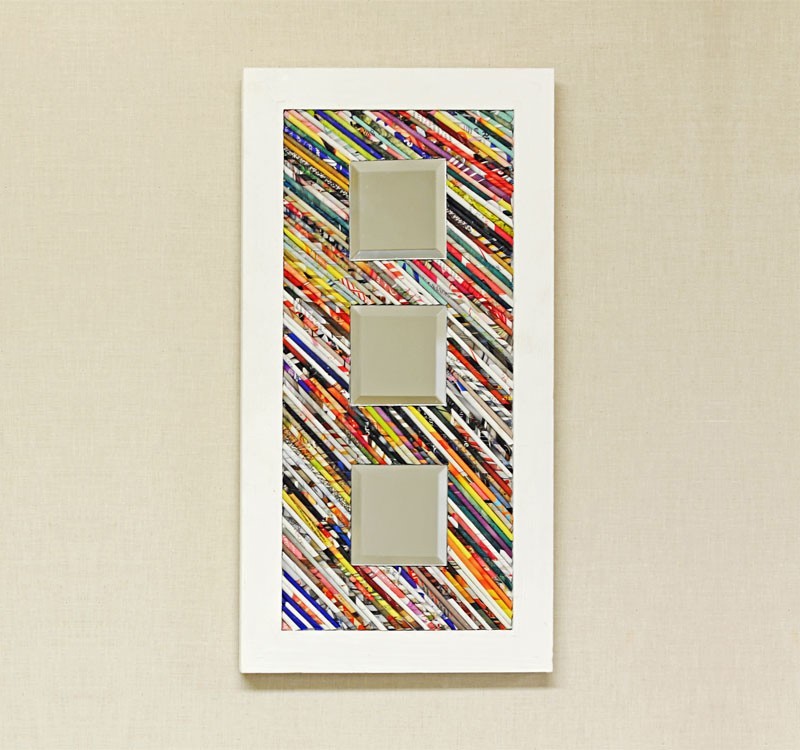 Ben Franklin Crafts
This wall art can be created using rolling magazines. Then add these mirrors over it. I really like how this one turned out! Really very creative.
15. Magazine Coasters – Set of 4 – Upcycled Magazines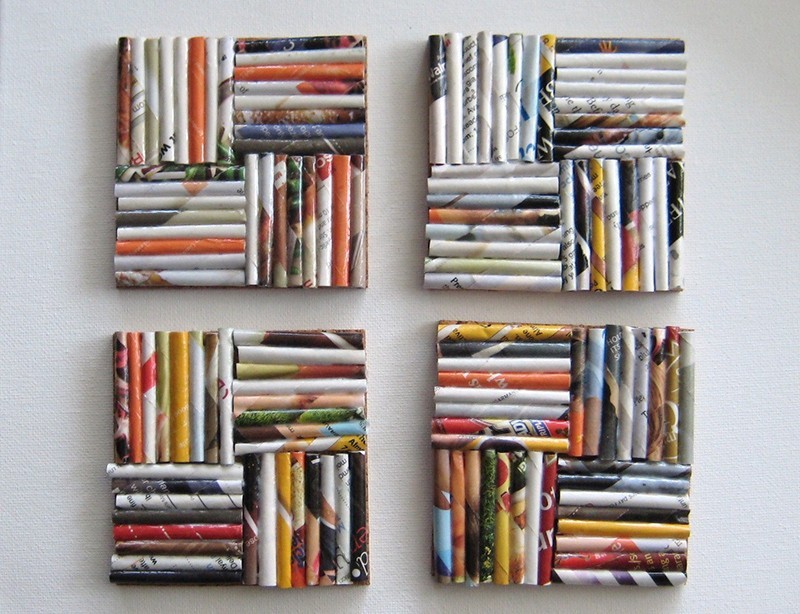 Two Smart Chickies
Another way to make coasters out of rolled magazines. Apparently you can see the process of how this is done by looking at it.
16. Spiral Photo Frame made from Recycled Magazine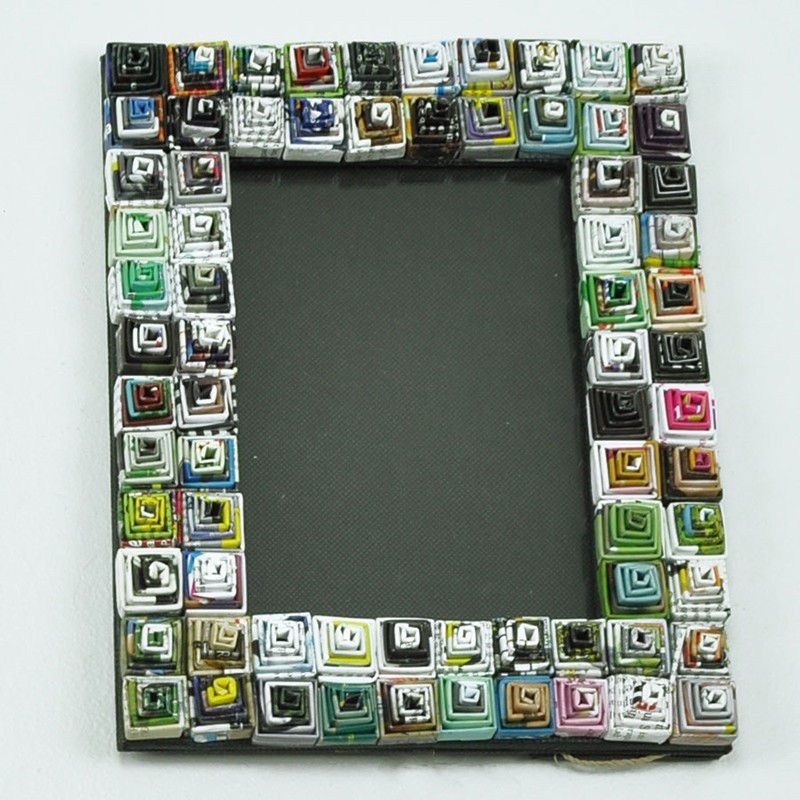 Mexicali Blues
Roll up magazine strips and then flatten them or simply fold them together and then frame them into squares like they did back then to make a photo frame for a magazine!
17. Multicolored Round Wall Mirror made from Recycled Magazine Material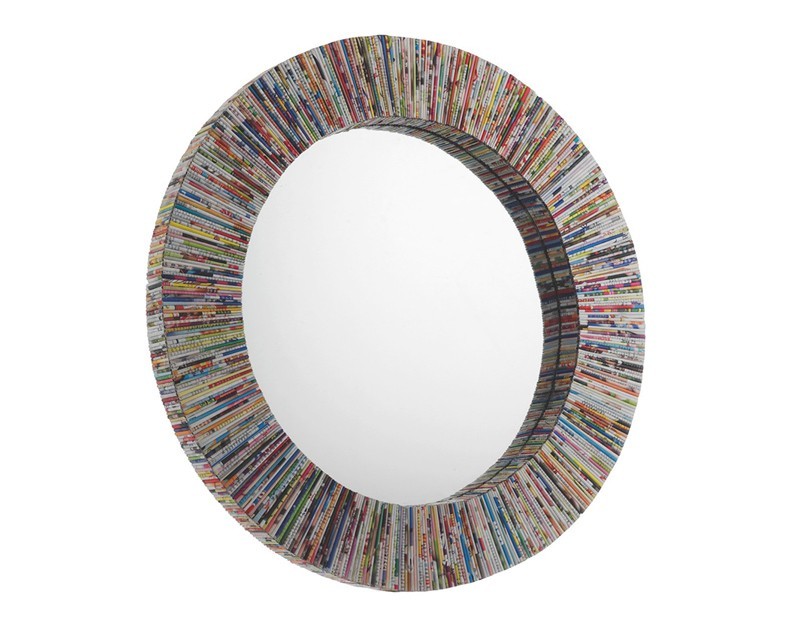 COHEN
Well, this one takes time to make! But it's worth the time and effort as the mirror looks good with its magazine frame.
18. Recycled Record Clock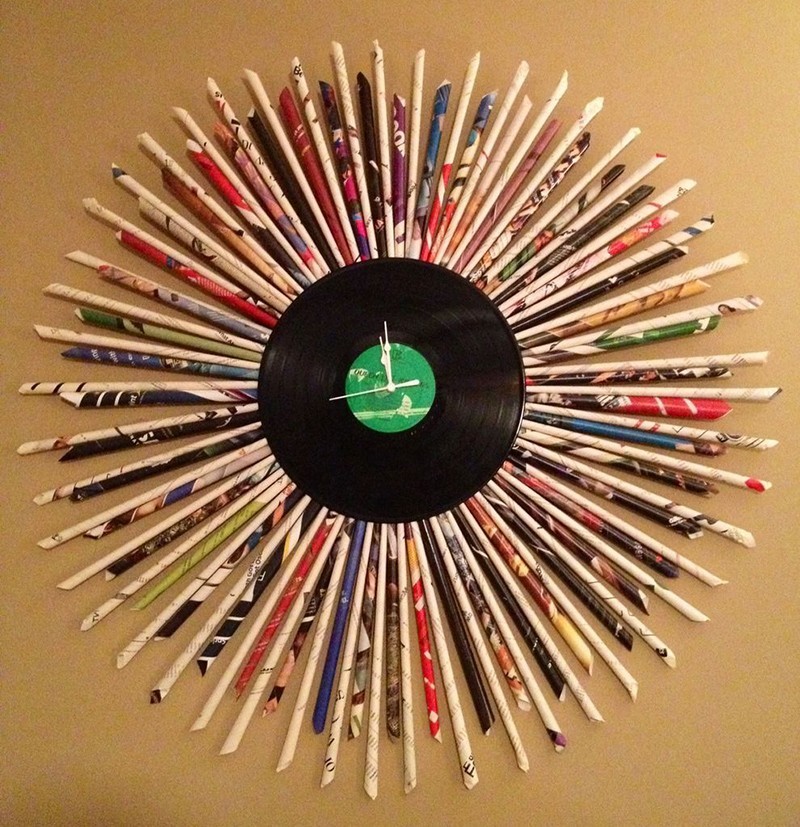 Instructables
Another way to make a clock from old magazines and an old vinyl record. Combine the two items to create your unique wall clock.
19. Teal Mirror – Mirror made from recycled magazines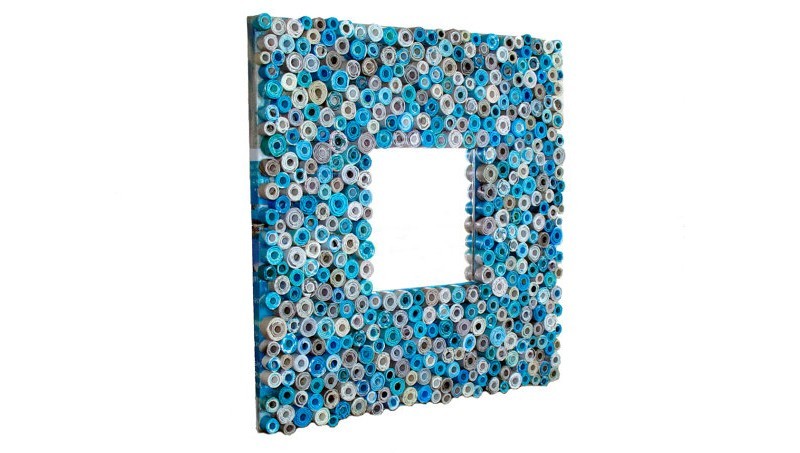 Gr3een
This is another level of using rolled paper! Create a stunning frame by rolling magazines! Isn't that wonderful?
20.They can even be perfect gifts for guests. Add a ribbon and be creative to give your guests a homemade gift.
21. Brown Recycled Magazine Frame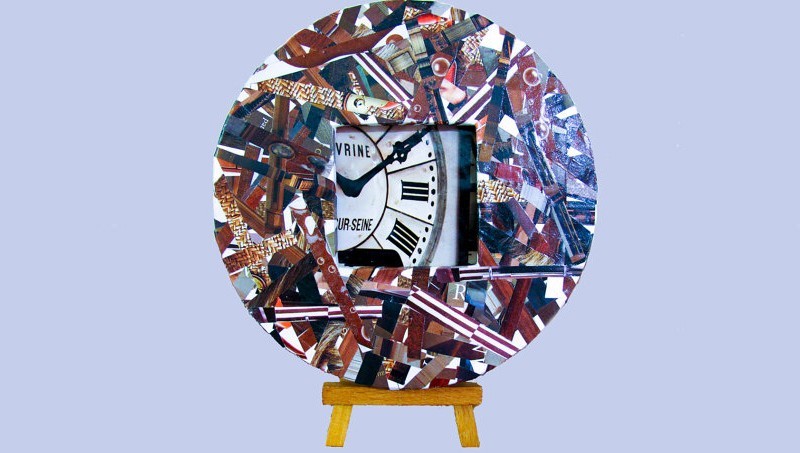 Travel Blog
Got an old boring frame? Cut out some magazine pieces and cover them that way to create a beautiful frame. Hanging Heart Ornament – ​​Handmade Magazine Paper Decoration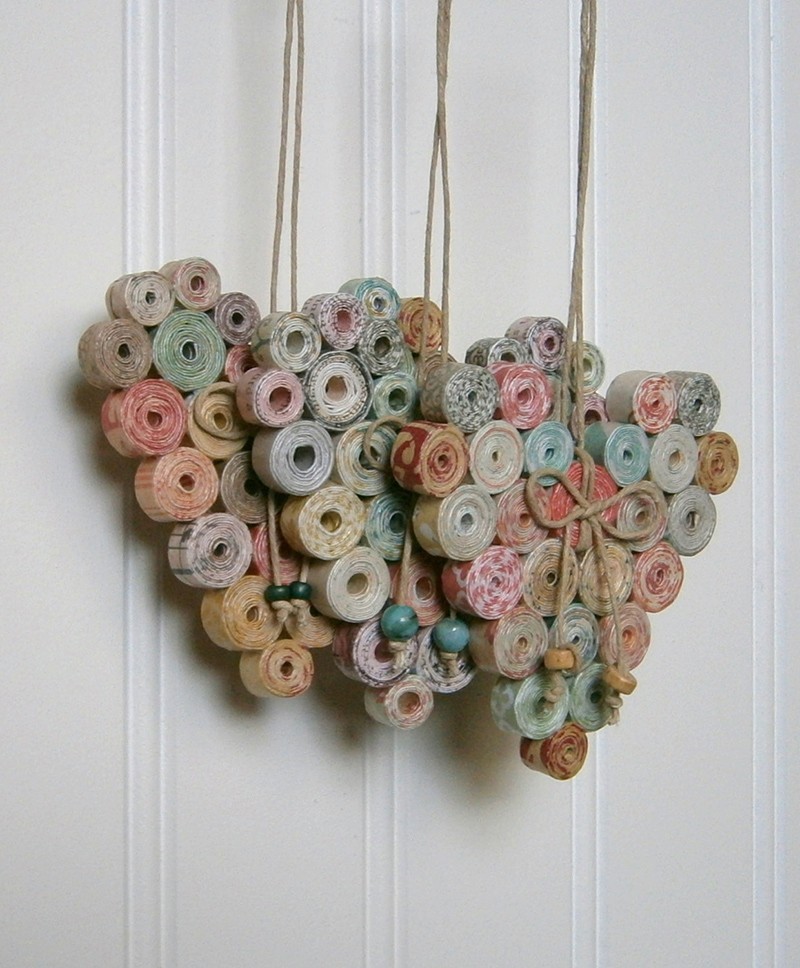 Blue Tang Designs
This is so cute. If you're into hearts like me, you can try making this one so you can hang it on your door or just about anywhere in the house that you want to add some decor.
Isn't that fun? Who would have thought that you could make many beautiful things out of old magazines? So instead of throwing them away, make something valuable out of them. After all, you save a lot of rubbish and have new things at home. You can also try other things to create them, just be creative.