Oak cabinets are a popular choice in kitchens because they are durable and long-lasting. Oak wood has an attractive and even grain that is neither too obvious nor too subtle, and offers just the right amount of interest in a room to make it alluring without being overwhelming.
Oak is a naturally warm wood with different shades of brown, yellow and orange. When used in kitchens, oak cabinets create an inviting and cozy space that will blend in perfectly with a range of interior styles.
Choosing oak cabinets may be an easy decision, but finding a flooring to match may not feel that easy. Here we cover the best oak cabinet flooring colors to help you choose the right flooring for your kitchen.
To understand which floor color will best go with your oak cabinets, you need to first define what shade of oak you have in your kitchen. Oak wood can be obtained from different types of oak, which naturally have different grains, and many oak cabinets are also provided with a stain that can change the resulting shade of the oak.
Use this color table to decipher what type of oak your cabinets are:
white oak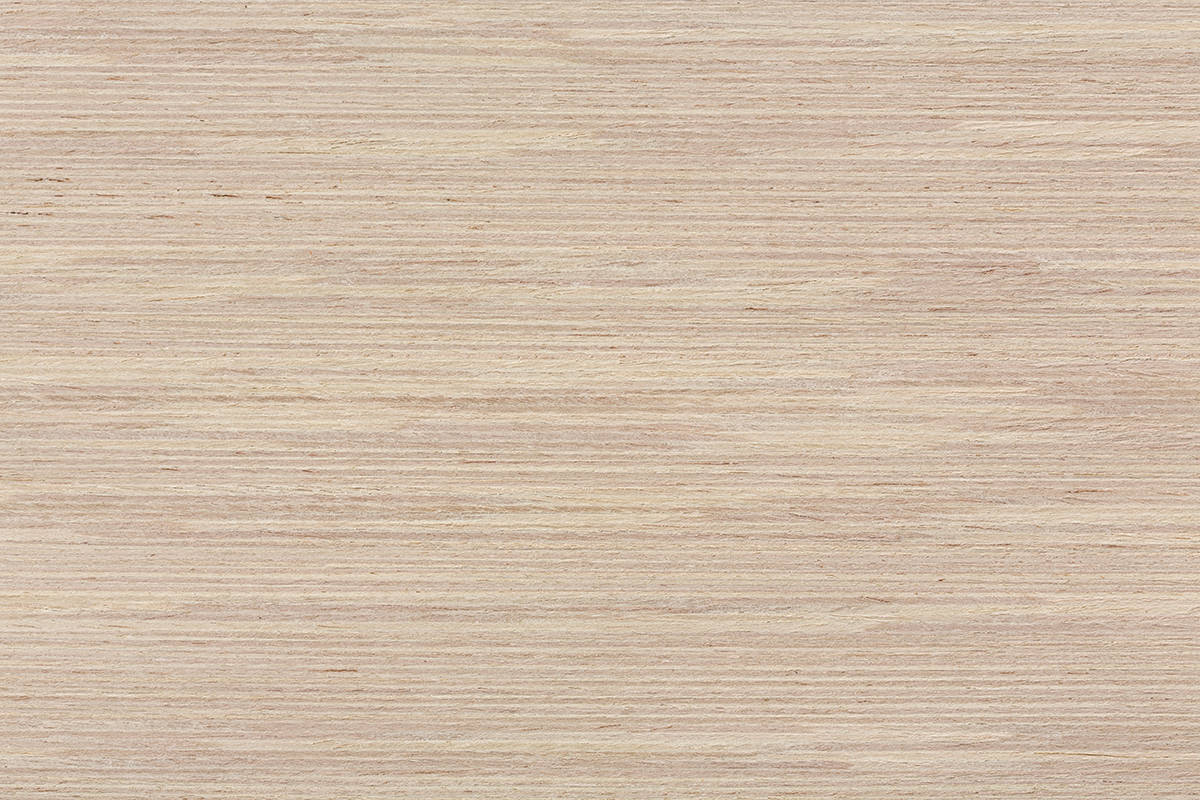 White oak has a dark, cream-colored finish with yellow and brown undertones. This is the lightest shade of oak in oak.
Medium oak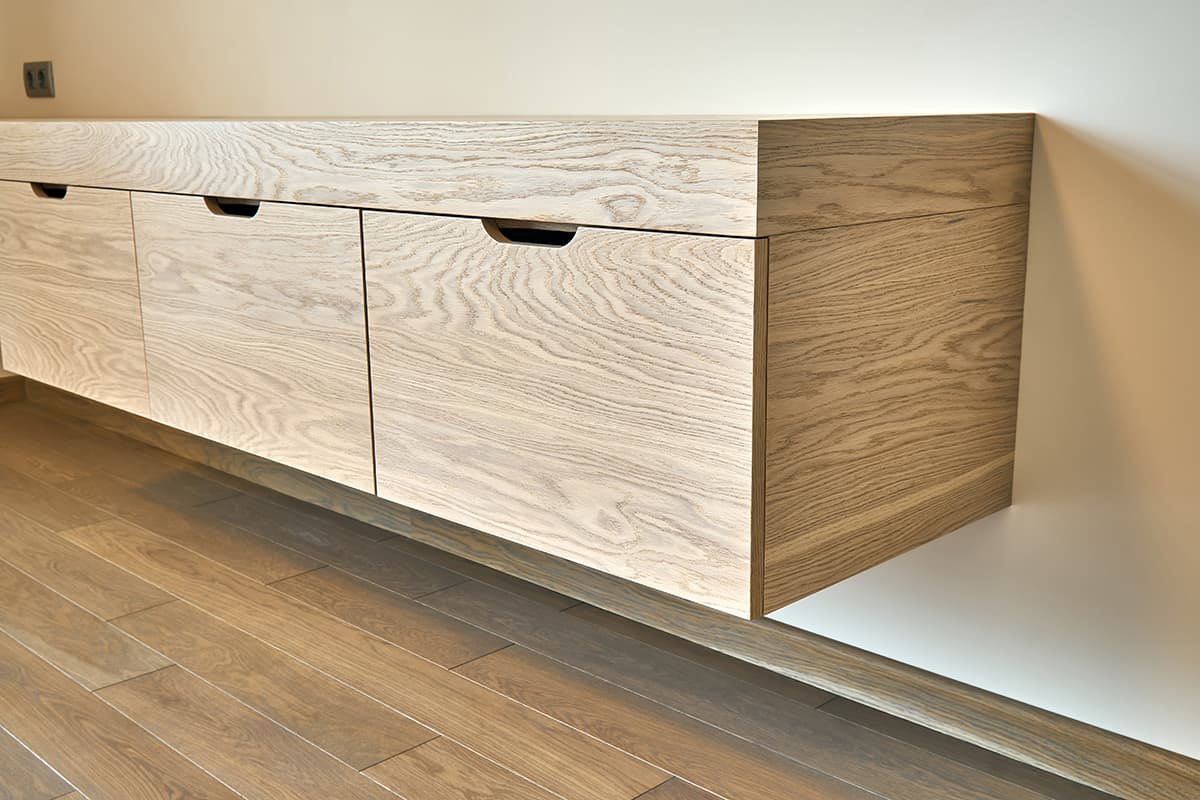 Medium oak is a warm, medium brown color. It has orange and brown tones with a mild brown grain running through them.
Honey oak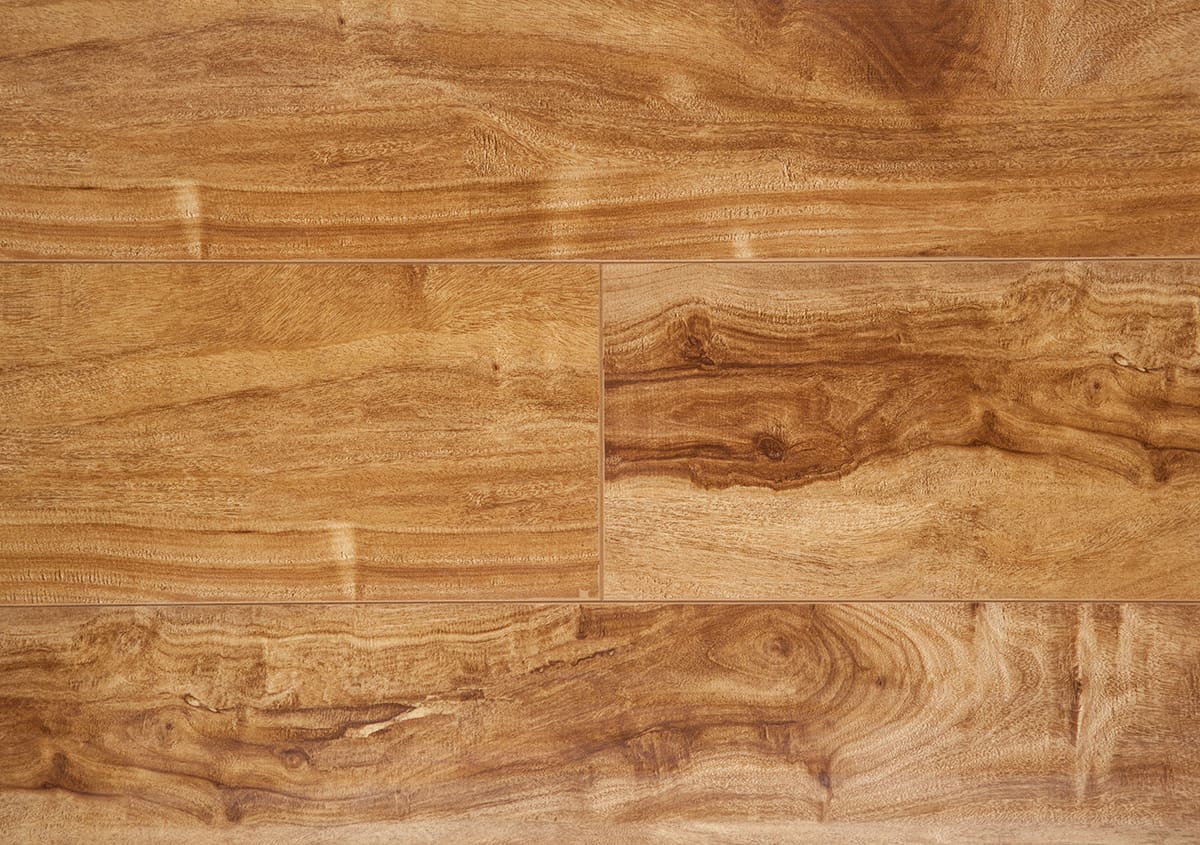 Honey oak takes on a more distinct orange color, which is achieved through the use of a popular honey-colored stain.
Red oak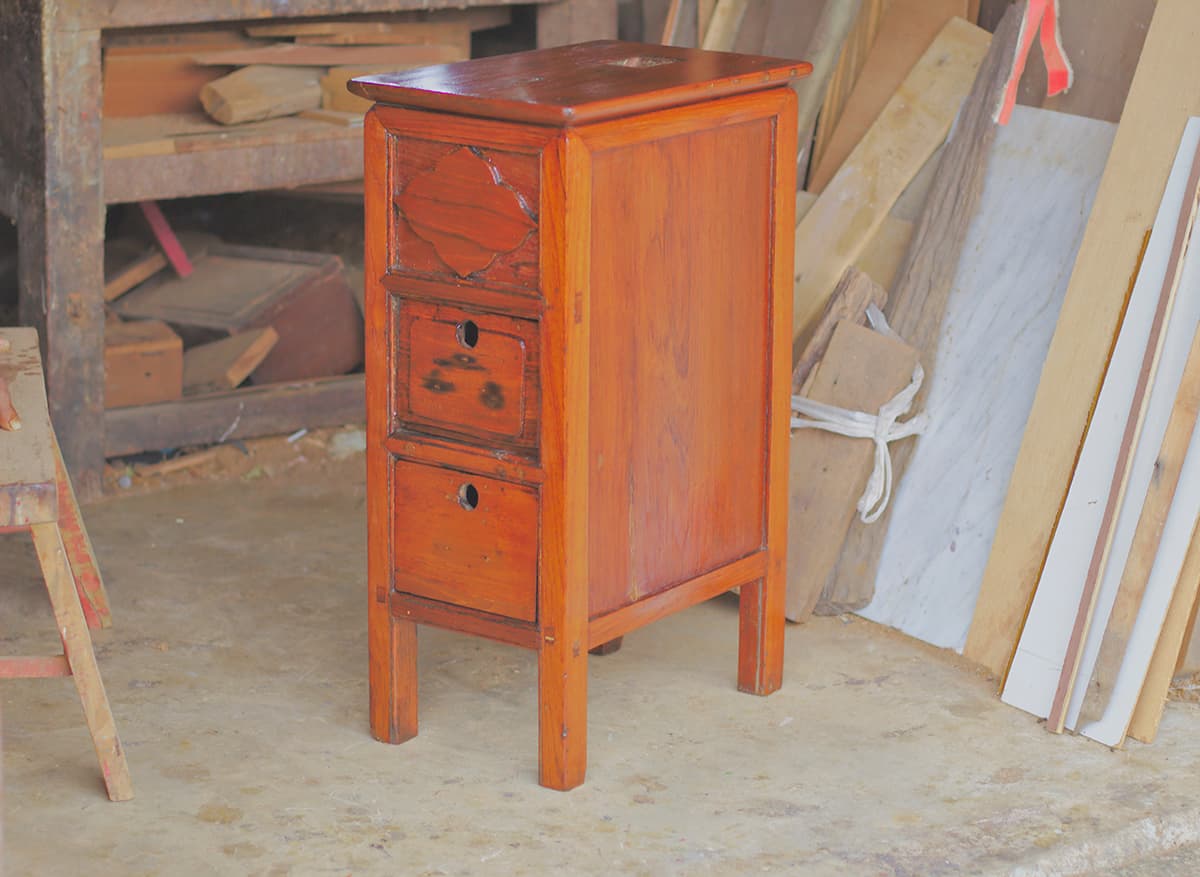 Red oak has naturally occurring shades of red that are sometimes accentuated by a red blotch. This type of oak is usually medium to dark in color.
Dark oak
Dark oak is the darkest type of oak cabinet you can usually find. It will have a much clearer, deep brown grain, with a hint of light brown.
Best flooring colors for oak cabinets
White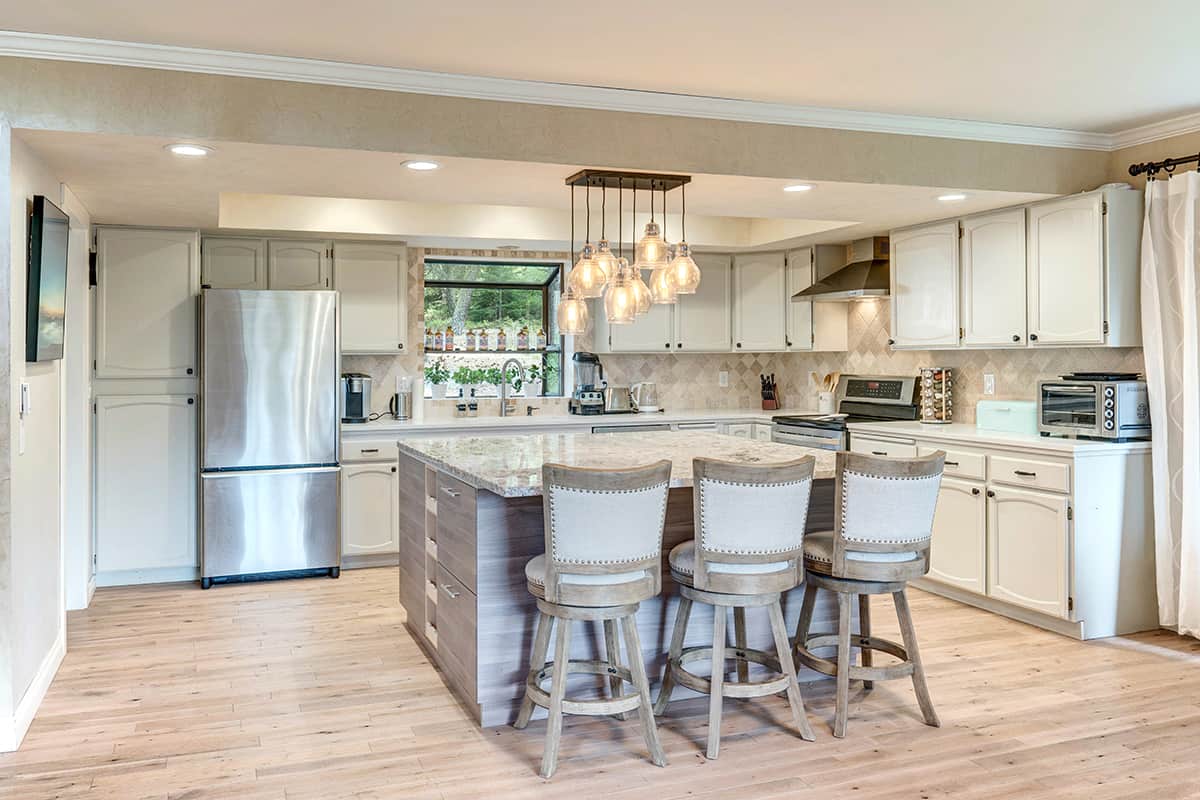 White floors with oak cabinets make for a simple but elegant look. You can choose whitewashed laminate floors for a coastal look or glossy white tiles for a more modern look. White floors can be a chore to keep clean, but if you enjoy sweeping and mopping regularly, this color of floor will look flawless and gorgeous.
White offers a nice contrast to oak cabinets of any shade. Oak wood can come in a variety of shades, depending on the type of oak it came from and the color of the stain it was treated with. If you're not comfortable choosing a "color" for your oak cabinets, then white is a great option as it works perfectly with absolutely any type of oak cabinet.
White floors with oak cabinets are good for a small kitchen, as the white makes the floor appear larger than it actually is. White reflects light, so paint your walls white too for a fresh and airy feel.
When rooms are decorated predominantly in white, they appear spacious and airy, but white can also have a cold and clinical effect. When you combine oak cabinets with white flooring, you can be sure that this will not be the case in your kitchen as oak cabinets have an intense warmth that affects the white while making it comfortable and inviting at the same time.
beige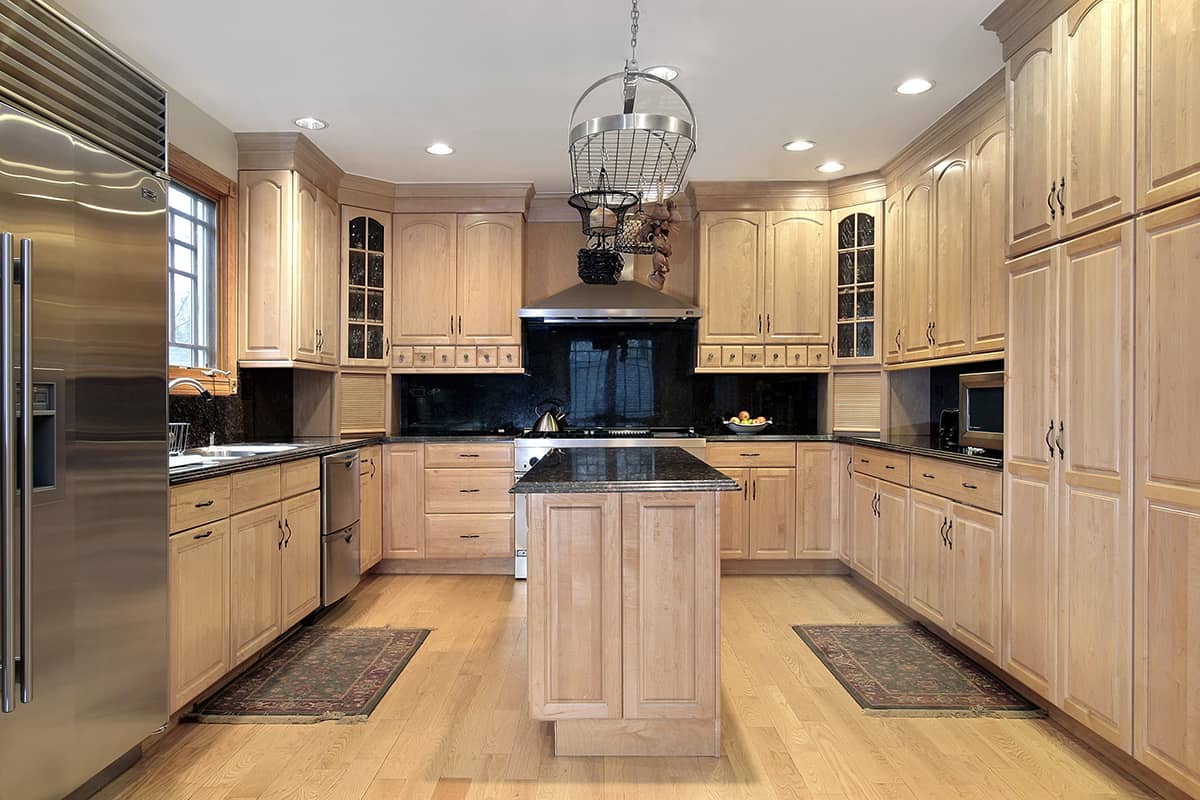 Beige is a very popular floor color, and for good reason. This is a neutral color that comes in a variety of shades that will add a natural and earthy feel to a room. Beige is a light color that can brighten a room, but is much easier to keep clean compared to white flooring, which offers similar benefits.
A beige floor goes well with oak furniture as they are similar in that they are both warm tones. Beige makes a good base in a kitchen and gives you the opportunity to use lighter or bolder colors in other parts of the room that would be easier to change. Flooring is generally a huge expense and tedious to lay, so it's not a part of your home that you want to change regularly.
With this in mind, beige floors and oak cabinets are great long-term choices as they can work with many different colors. So if you want to change the style of your kitchen every few years, you can do so with less expensive and simpler updates, such as changing the wall color or replacing curtains and carpets.
If you want to proceed with beige floors, there are a multitude of options. Natural stone is a good choice because it offers durability and warmth that are second to none. Natural stone typically needs to be sealed every few years, so there is an item of maintenance to consider, but in general these are easy to keep clean and maintain.
To save costs, you can opt for a stone-look porcelain stoneware tile or a stone-look vinyl flooring.
Brown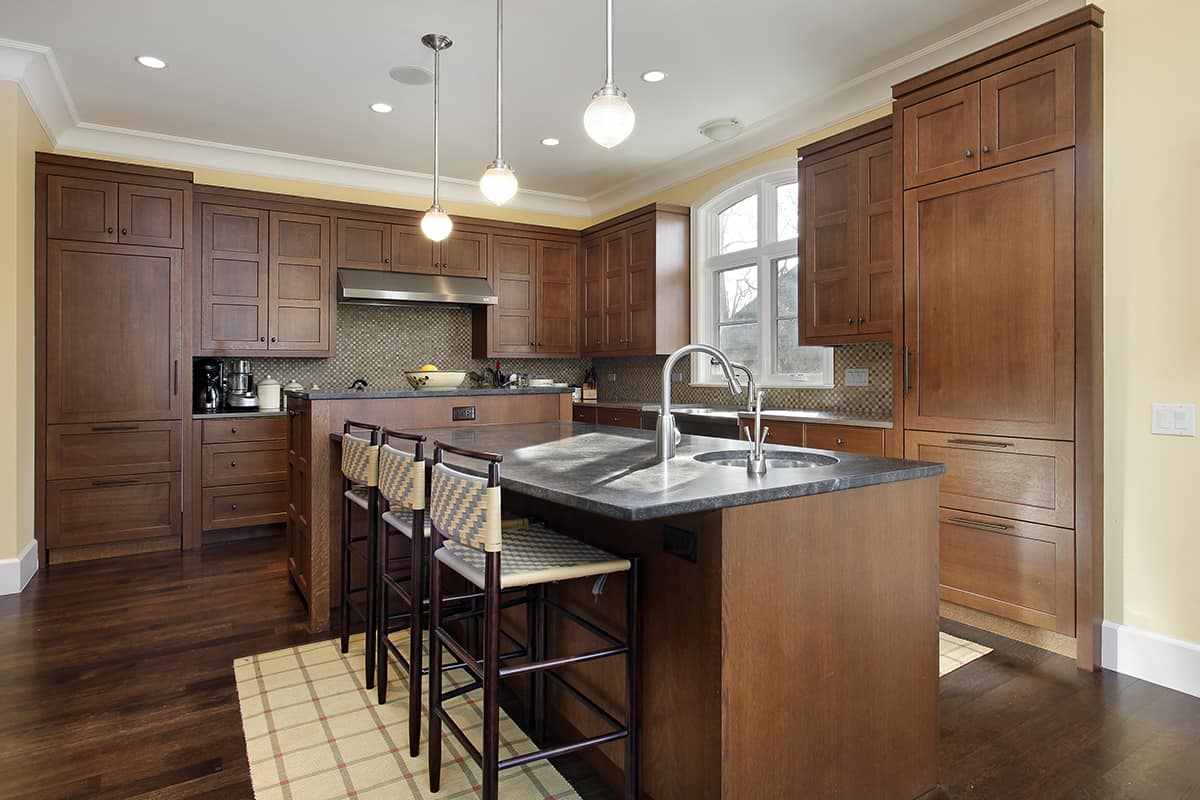 Because of the brown undertones in oak cabinets, brown flooring goes well with them. Many people worry about mixing and matching different wood surfaces, but they can work together if they have similar tones but are a few shades lighter or darker.
For example, if you have medium-dark oak cabinets with a brown grain, you can combine this with an intensely dark brown wooden floor or a lighter brown wooden floor.
Brown floors without a wooden surface go great with oak cabinets and create an earthy and natural base. Chocolate brown floor tiles with a glossy finish look elegant and sophisticated, while matte brown vinyl gives a more traditional style.
Red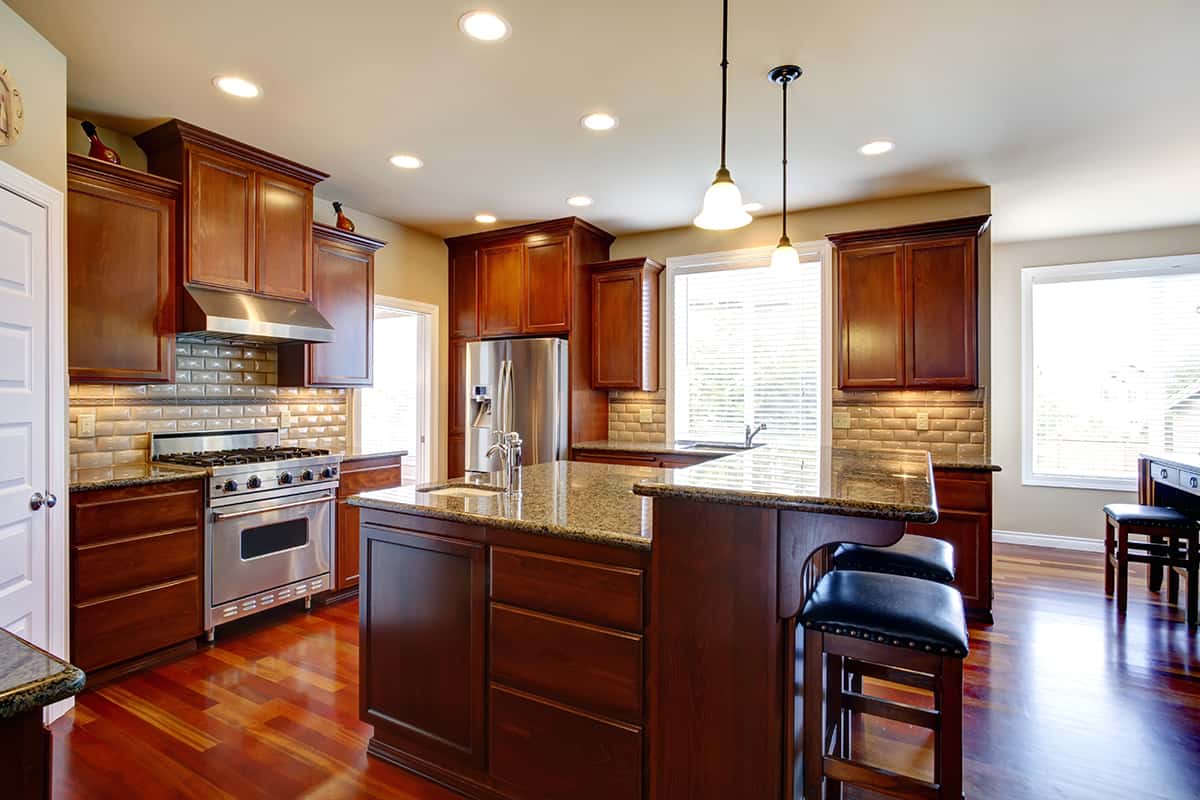 Some types of oak cabinets are more of a yellow hue while others may be red in color. Red flooring can harmonize well with both and create an autumnal and wholesome palette. For a bold and modern style, you can opt for eye-catching red high-gloss floor tiles or for an organic ambience choose clay tiles in a red color such as terracotta.
Redwoods like cherry or mahogany can work with oak cabinets, but this is a more difficult look. If you want to try this look, go for dark redwood floors with shades of brown and choose white oak furniture instead of red oak to avoid the two types of wood competing with each other.
Gray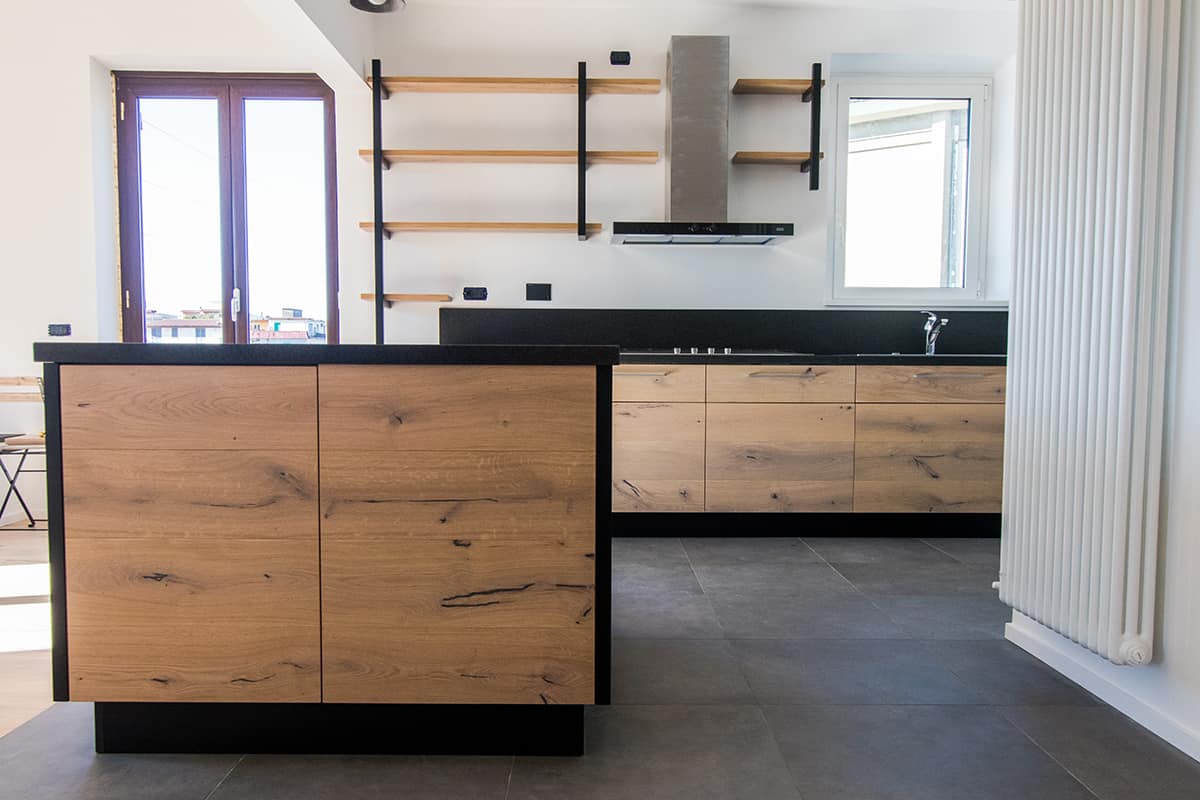 If you want to give your oak kitchen a modern style, laying a gray floor is an easy way to achieve it. All types of gray floors look cool and contemporary, so you have plenty of options in terms of the type of floor surface.
Gray flooring goes best with oak cabinets when there is good contrast. Since oak cabinets are usually of a medium shade, choose either a dark gray floor or a light gray floor for a nice contrast.
Gray floors can come in the form of tile, laminate, stained hardwood, engineered wood, or vinyl. So if this is the color of your interest, you can find a flooring that suits your needs and budget.
Dark gray flooring works well in a large kitchen to ground the room and make it cozier, while light gray is a good option if you want to achieve a more airy style.
Keep in mind that darker floors are less likely to be stained or scuffed and generally require less maintenance to keep them looking beautiful. This can be a consideration if you are busy or have children and pets.
black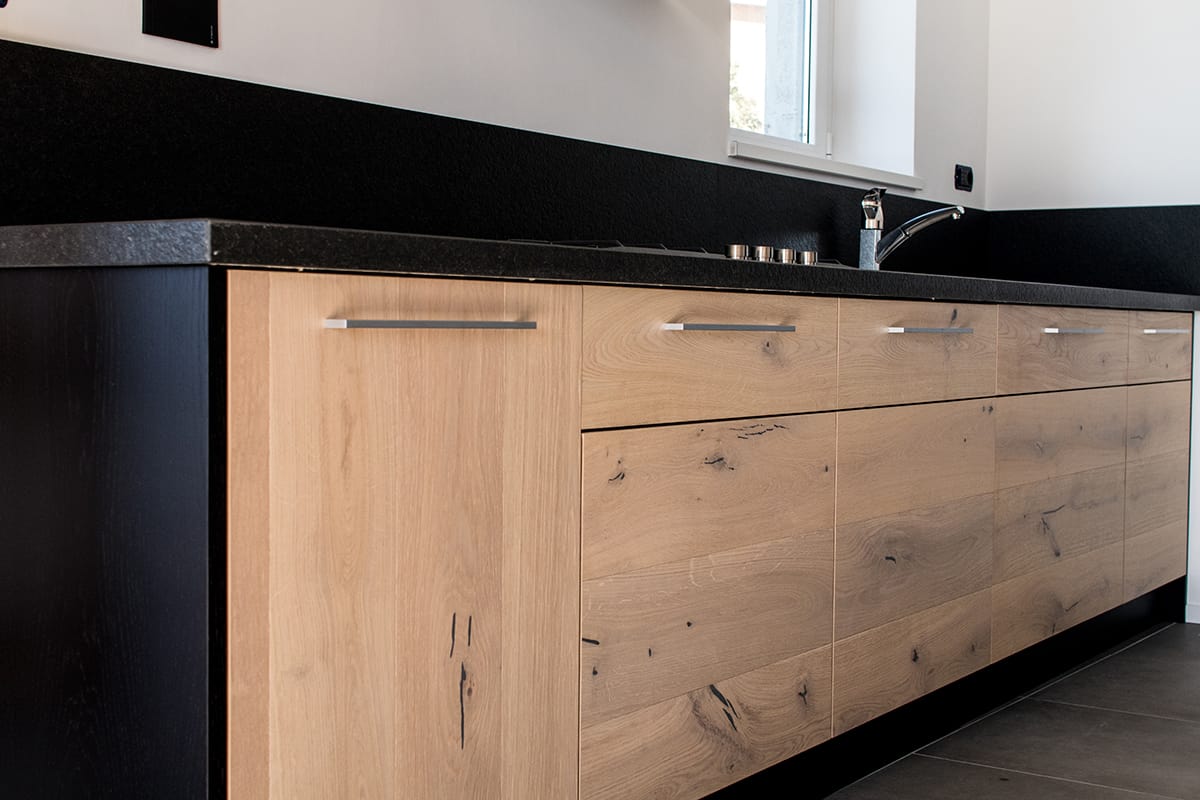 Black floors can look harsh in some settings, but when laid in a kitchen with oak cabinets, they look sophisticated and stylish.
The warm tones of the oak balance the intensity of the black floor and allow it to flow into a variety of interior designs.
For a modern and industrial style, a black floor with oak cabinets with a black marble countertop and a gray tile back can be used. Choose fancy hardware to promote the industrial theme in black or silver metal finishes.
For a sleek and elegant style, choose black quartz floor tiles with silver or gold shimmer. This will help create a more luxurious feel in the kitchen, which you can further promote with a mirrored backsplash and metallic decor elements.